Zanes, Inc. - Napoleon PRO Cutting Board with Stainless Steel Bowls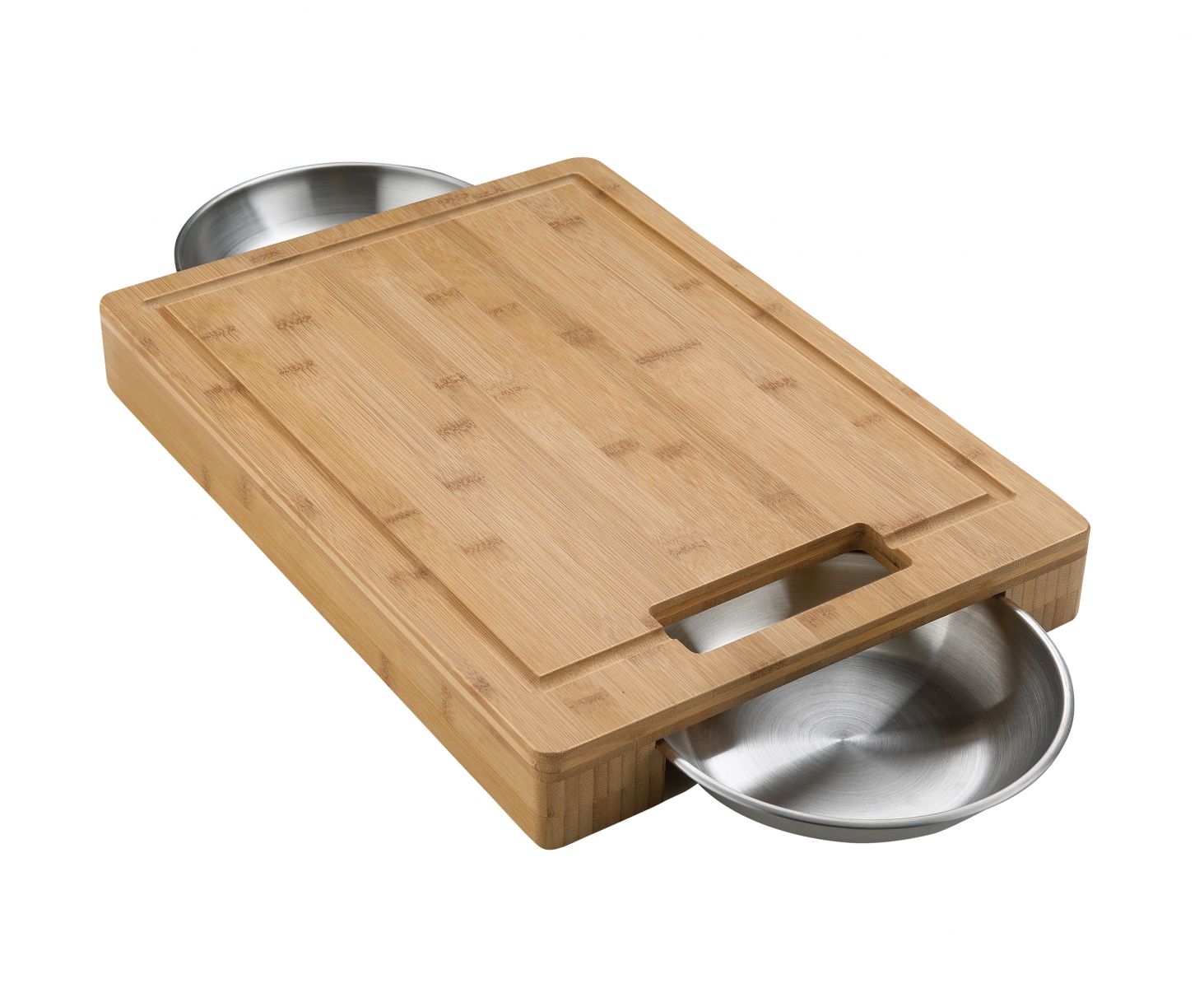 Napoleon PRO series cutting board and bowl set comes with durable bamboo cutting board and two stainless steel bowls. With an anti-bacterial surface made from bamboo wood, the Napoleon cutting board is perfect for prepping foods for your grill. The two stainless steel bowls conveniently hide away inside the clever cutting board design. Also included in the clever design is trough that will capture the juices that can easily poured into the bowls through the handles.
---
Contact:
Jackie Pappacoda
Special Markets Coordinator
Zanes, Inc.
203-483-6200, x. 302