Yiftee Aims to Beat Gift Card Breakage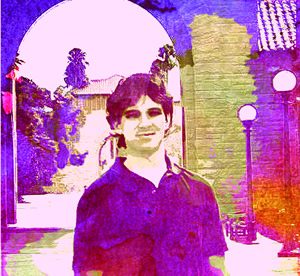 Yiftee, a Menlo Park, CA-based, venture-funded gift card company, is addressing the breakage issue of gift cards while providing businesses of almost any size with a simple-to-deploy gift card option. Originally developed for the consumer market, Yiftee now focuses primarily on the corporate market, says co-founder Aldo Briano.
"We started with consumers three and a half years ago," he explains. "We thought it would be a consumer, peer-to-peer product, but we quickly noticed that the power gifters were for business purposes." (Many retailers probably do a lot more of their business with corporations than they're able to track, given the wide use of gifts by organizations of all sizes.)
Voucher Venture
With Yiftee, organizations send recipients a voucher for a gift card, not the actual gift card itself. If the card isn't claimed by the recipient within a specific time period, the money reverts to the giver, minus a small delivery fee.
So how does the company deal with laws restricting expiration dates on gift cards? Because the recipient receives a voucher rather than the gift card itself, those rules don't apply – that is, until the card is actually retrieved from Yiftee for use by a recipient.
Briano says Yiftee makes it easy for almost any size company to set up a gift card program – a great tool for highly localized promotions. "We can enable any merchant who accepts a credit card the ability to have a gift card," explains Briano. "They don't have to change anything." As a result, Yiftee features many gift cards from local retailers unknown outside of their immediate area.
Rewards and Promotions
Briano says that Yiftee is primarily used for employee rewards, peer-to-peer rewards and for promotions such as new customer activation programs. He says his company has clients who have tested Yiftee against coupons for new customer activation, and they've found that the Yiftee voucher delivered significantly more customer activations than a coupon for a similar value.
"It's a very simple, easy-to-use reward," he says. "You can give it to employers and managers, and we provide reports on how many gifts were given, what they were used for, who gave the gifts and other measurements."
Bottom line: Briano says that it makes no sense to him that many reward suppliers want to make money on breakage. "Our goal is to help clients create award programs that will drive results, and to minimize their costs if they don't."