Wanted by IRR Agency--Business Insights Manager--Is This the New Direction for the Field?
Over the last several months, RRN has published a series of articles about the changing world of incentives, rewards, and recognition in the new world of stakeholder-oriented human capital management. See RRN: Mixed Response in IRR Industry to Rise of Human Capital Management. As a result, this job advertisement we recently saw posted on LinkedIn from HMI Performance Incentives, a Norwood, MA-based performance improvement company, caught our eye. Chief Strategy Officer Lincoln Smith recently appeared in an EEA YouTube video on the state of awareness in the IRR business.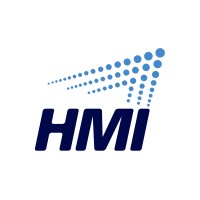 By Bruce Bolger
This job posting in LinkedIn caught my attention because it demonstrates the direction the Incentive, Rewards, Recognition (IRR) field needs to take if it wishes to take advantage of the enormous growth opportunities as more companies focus on stakeholder management and human capital. While most of the solution providers in this business continue to push the concept of incentives, rewards, and events, etc., that's not what today's customer needs. Organizations serious about human capital seek a strategic and systematic approach that addresses all areas of engagement and that is based on their purpose, goals, and circumstances of an organization, not on what "bright shiny object" a vendor wishes to sell.
Below is the complete job description, unedited by RRN, which is published for illustration purposes and is not a paid listing for HMI Performance Incentives, other than that it is a member of the Enterprise Engagement Alliance at
TheEEA.org
and a Preferred Solution provider of its Engagement Agency.
Click here
to see the full job listing and how to apply for anyone interested. Here is the job post in its entirety.
Wanted: Business Insights Manager
We seek a highly motivated individual to join a growing marketing agency as Business Insights Manager.
At HMI Performance Incentives, we are passionate about designing and operating effective incentive loyalty solutions. We measure our success by the outcomes and programs we drive for our clients and their satisfaction. We pride ourselves on being responsive, fostering creativity, and collectively having a sense of empathy.
About the Role
We are seeking a Business Insights Manager to utilize data to create insights, solve key business questions, make insights accessible to clients and leaders and consult on how data can be used to inform business decisions. Using our client's data and behavioral economics methodologies, the role will help guide the strategic design of our loyalty and incentive programs and the results our clients can achieve utilizing our products and solutions. This role will have an opportunity to work cross-functionally with Client Success, Sales, Operations, and Executive Leadership to optimize the reporting of critical business data we rely on to execute and manage loyalty and incentive programs.
Responsibilities and Duties
•
Analyze client or program data using established tools and processes. Capture requirements from requestors, guide relevance and scope of data, and deliver consumable insights with appropriate context.
•
Work as part of a team with other team members that will assist Program Managers, Account Executives, and Customer Success Managers in using data for loyalty program design, benchmarking, program analytics, and critical program business metrics, including projected return on investment.
•
Assist and support internal resources with ad-hoc reporting results, including program quarterly business reviews or pre-sales analysis/ ROI modeling.
•
Deliver ongoing value-added analysis and reporting using Microsoft Excel and or Power BI Tools.
•
Responsible for visual design/look and feel and storytelling of the reports.
•
Effectively manage multiple requests and data project initiatives simultaneously, communicating proactive status to team members and internal or external clients.
•
Identify and mitigate project obstacles with attention to detail and accuracy.
•
Participate in other insight special projects, as required
Desired Background
Ideal candidates will possess the following skills, experience, and attributes:
•
One to three years of analytics experience, preferably in sales and customer insights.
•
Office 365 applications (SharePoint, PowerPoint, Teams, etc.)
•
Ability to tell a story with data.
•
Experience manipulating and exploring data, primarily through advanced Microsoft Excel, SQL, Or Power BI.
•
Strong business acumen with experience with financial and sales metrics.
•
Strong attention to detail and accuracy with a desire to learn.
•
Experience with marketing and or loyalty programs is a plus.
About HMI
Founded in 1980 in Cambridge, MA, HMI Performance Incentives has grown to become a global leader in designing and operating effective incentive solutions. Our programs are geared to help boost client's profit margins, increase customer or employee engagement, and capture new market share. With nearly 40 years of experience in the performance improvement industry, we know what it takes to deliver results. We offer a competitive salary and benefits plan including medical, dental, disability, and life insurance, 401(k), IATA membership offering agent discounts for travel, various profit-sharing opportunities such as qualifying employee bonuses and 401k employer matching, volunteer opportunities, a casual work environment and more.
---
Education, Certifications, and Information to Activate
Brand Media and Enterprise Engagement

A complete learning, certification, and information program and a course syllabus for educators.
Resources:
The
Brand Media Coalition
, the only guide to the story-telling power of brands and where to source them for business, event, promotional gifting, and rewards and recognition.
Enterprise Engagement Solution Provider Directory
. The only directory of engagement solution providers covering all types of agencies and tactics as well as insights on how to select them.
Communities:
The
Enterprise Engagement Alliance and Advocate
and the
Brand Media Coalition
free resource centers offering access to the latest research, news, and case studies; discounts, promotions, referrals, and commissions, when appropriate to third-party solution providers from participating coalition solution provider members.
Training and Certification
Enterprise Engagement Alliance Education:
Certified Engagement Practitioner; Advanced Engaged Practitioner, and Certified Engagement Solution Provider learning and certification programs on how to implement Stakeholder Capitalism principles at the tactical level.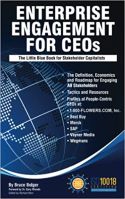 In Print:
This is the definitive implementation guide to Stakeholder Capitalism, written specifically to provide CEOs and their leadership teams a concise overview of the framework, economics, and implementation process of a CEO-led strategic and systematic approach to achieving success through people. (123 pages, $15.99)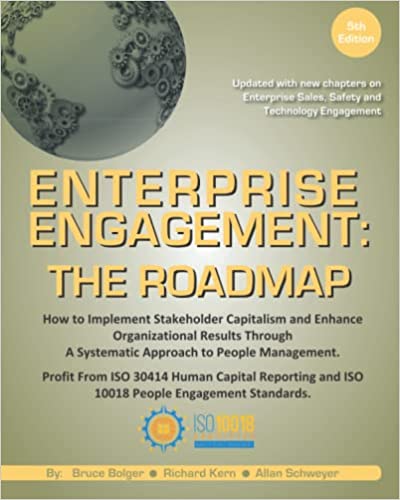 The first and most comprehensive book on Enterprise Engagement and the new ISO 9001 and ISO 10018 quality people management standards. Includes 36 chapters detailing how to better integrate and align engagement efforts across the enterprise. (312 pages, $36.)
Online:
10-minute short course: click here
for a 10-minute introduction to Enterprise Engagement and ISO standards from the Coggno.com learning platform.
Services:
• The Engagement Agency at EngagementAgency.net,
offering: complete support services for employers, solution providers, and technology firms seeking to profit from formal engagement practices for themselves or their clients, including Brand and Capability audits for solution providers to make sure their products and services are up to date.
• C-Suite Advisory Service
—Education of boards, investors, and C-suite executives on the economics, framework, and implementation processes of Enterprise Engagement.
• Speakers Bureau
—Select the right speaker on any aspect of engagement for your next event.
• Mergers and Acquisitions. The Engagement Agency's Mergers and Acquisition group is aware of multiple companies seeking to purchase firms in the engagement field. Contact Michael Mazer in confidence if your company is potentially for sale at 303-320-3777.
Enterprise Engagement Benchmark Tools:
The Enterprise Engagement Alliance offers three tools to help organizations profit from Engagement.
Click here
to access the tools.
• ROI of Engagement Calculator. Use this tool to determine the potential return-on-investment of an engagement strategy.
• EE Benchmark Indicator. Confidentially benchmark your organization's Enterprise Engagement practices against organizations and best practices.
• Compare Your Company's Level of Engagement. Quickly compare your organization's level of engagement to those of others based on the same criteria as the EEA's Engaged Company Stock Index.
• Gauge Your Personal Level of Engagement. This survey, donated by Horsepower, enables individuals to gauge their own personal levels of engagement.
For more information, contact Bruce Bolger at Bolger@TheEEA.org, 914-591-7600, ext. 230.