Tourneau's Andy Finn: Luxury Brand Watches Are Hotter Than Ever
As the world's largest retailer of luxury watches, Tourneau has its finger on the pulse of what's hot in timepieces, and what's hot in the corporate market, says Andy Finn, Senior Vice President of Corporate Sales, are luxury brands. He is seeing more high-end brands being sold through promotional distributors.
"In today's world, nobody needs a watch to tell the time," says Andy Finn, Senior Vice President, Corporate Sales, for Tourneau. "Today it's about the brand and the statement it makes. It's about status, and for the top achievers who are recipients of an award or gift from their company, it is the perceived and real trophy value." Rolex, Cartier, Tag Heuer, Breitling and Gucci top the list of the most popular brands in the corporate market for Tourneau, he adds. "At Tourneau, we offer one-stop shopping for one brand or a selection of multiple brands to appeal to any and all client desires and requests in a wide range of styles and price points."
Tourneau is a member of the
Brand Media Coalition
, with its own storefront as well as the sponsorship of the
Montblanc storefront
, which is one of the most popular brand storefronts on the platform in terms of visits.
Finn: Luxury Brands Are Thriving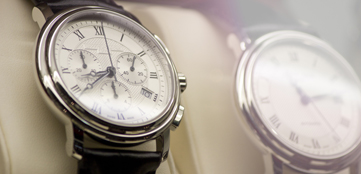 Few people have as much experience as Andy Finn in corporate sales and watches. Fresh out of college in 1980, he started with the Longines Watch Co. in corporate sales. In 1993, he joined Tourneau to establish a corporate sales department that has thrived ever since under Finn's leadership. Speaking on the state of the corporate market, he notes that while the under $500 watch category faces challenges as a result of smart watches, he says, "high-end brands are thriving. People often come to us with very specific requests about brands. Others ask for our advice on how to select the right brands. We do all the homework, identify the best sellers, the items that can be delivered on time and the brands that match the demographics of the recipient and the brand of the organization."
Organizations shop from Tourneau, he says, because, "we're the largest retailer of watches in the US with 40 stores nationwide and have a corporate sales division that acts as a master distributor for many of the brands we represent who do not sell directly to this market. For the past 27 years, we have been a successful supplier to the promotional products, incentive and recognition industry for awards, incentives, loyalty, business gifts and more. We understand the unique needs of this business. We offer services to support the market, including individual drop shipments, customization, gift wrapping, and personalized service for one to 100 or more units. We may offer pricing off retail based on the brand and quantity."
He notes: "Luxury brands are hotter than ever because every day in social media you see a sports star, celebrity, a musician, or other notable person showing off their newest luxury watch. That social media story is driving the market." In the corporate market, watches have expanded well beyond the traditional recognition and retirement market, he says. "Our brands are offered in many airline, hotel, casino and other loyalty programs seeking aspirational brands."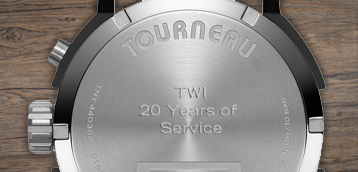 As for customization and personalization, he has seen little change over the years. "Most companies don't want a logo on the dial of a luxury watch. They want to engrave the back or perhaps request gift-wrapping and a personal note."
One of the biggest changes he has seen recently in the market is the new interest from promotional products distributors in high-end brands. "Perhaps the message of the Brand Media Coalition is getting out. This year at the Promotional Products Association International Expo in January, he explains, "We had more distributors who wanted to learn more about brands and how they can work with us, and there was much interest in our high-end brands. We have already written orders as a result of the show, and that almost never happens."
For More Information
Andy Finn
800-424-3113