Target Marketing Firm Prizeout Gets $25 Million in Celebrity Backing
Using incentives, gift cards, and offers, Prizeout intends to take marketing to the next level by more carefully matching brands and consumers in the consumer and business-to-business arena. Its backers include some of the biggest names in venture capital, helping to confirm the investor interest in the IRR space predicted by RRN earlier this year.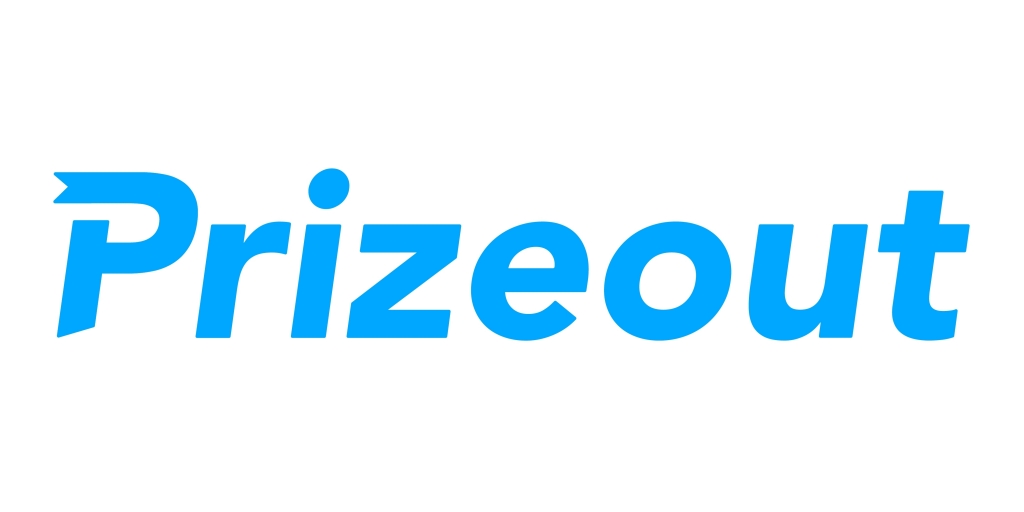 Prizeout Corp.
has concluded a $25 million Series B fundraising round to support the further expansion of its Prizeout engagement marketing platform. According to the company announcement, the funding was finalized in December 2021, a year after the Series A funding of $5 million. The multiple investors include Precept Capital and Mark Cuban, Continental Investment Partners, Astralis Capital, RiverPark Ventures, and Anchor Capital.
In the announcement
, Tisno Ongarra and Evan Meyer of Astralis Capital, observe, "Prizeout is a visionary idea that is aimed at minimizing friction in withdrawal transactions, presenting an elegant gift card alternative that benefits operators, merchants, and customers equally. Astralis Capital is excited to back the leadership and team, with a strong belief that the company is well-positioned to broaden its appeal and applicability to other industries and ultimately establish Prizeout as a household name."
Prizeout says it aims to use the funding to increase the reach of its business-to-business and business-to- consumer offerings, advance product innovation, and expand its staff to support growth.
According to the company's web site, it offers four basic services.
•
Ad tech: "we're leveraging the gift card as an agent of growth marketing by working directly with retailers to create gift card-fueled ad campaigns."
•
Payouts. "Prizeout is an innovative withdrawal platform that gives users more purchasing power in the form of digital gift cards with bonus offers."
•
Disburse Government Funds with Prizeout. It works with state and local governments to distribute funds to members of their communities via digital gift cards.
•
Prizeout Perks. Easily send rewards and incentives via email in just a few clicks to let employees, team members and customers choose the digital gift cards of their choice.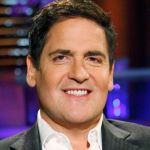 The funding caps a period of explosive growth for Prizeout, it says, explaining that the company has continued to expand globally into multiple industry verticals, including banking, gaming, government, crypto, gig, and more. Prizeout reportedly has grown from being live in one vertical in mid-2020 to 11 in the first quarter of 2022. Prizeout says it is integrated into partners with billions of dollars of transactional volume, with close to $1 billion in balances already being shown to brand offerings on the platform, the company states.
Investor Mark Cuban noted, "Prizeout's solution can be applied across many industries and will bring added value to consumers using digital wallets."
Prizeout reports that it partners with thousands of national and local brands through gift card partnerships, point of sales, and proprietary gift card technology. Prizeout "uses its ad technology to drive brand adoption and influence consumer behavior by showing the right users the right brands and the right offers." It says that "98% of all merchants shown have received engagement on the platform. Consumers are quickly adopting the opportunity, earning Prizeout 60% quarter over quarter active user growth since 2020," it reports.
For More Information
Chief Partnerships Officer, Prizeout
---
Education, Certifications, and Information to Activate
Brand Media and Enterprise Engagement

A complete learning, certification, and information program and a course syllabus for educators.
Resources:
The
Brand Media Coalition
, the only guide to the story-telling power of brands and where to source them for business, event, promotional gifting, and rewards and recognition.
Enterprise Engagement Solution Provider Directory
. The only directory of engagement solution providers covering all types of agencies and tactics as well as insights on how to select them.
Communities:
The
Enterprise Engagement Alliance and Advocate
and the
Brand Media Coalition
free resource centers offering access to the latest research, news, and case studies; discounts, promotions, referrals, and commissions, when appropriate to third-party solution providers from participating coalition solution provider members.
Training and Certification
Enterprise Engagement Alliance Education:
Certified Engagement Practitioner; Advanced Engaged Practitioner, and Certified Engagement Solution Provider learning and certification programs on how to implement Stakeholder Capitalism principles at the tactical level.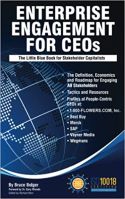 In Print:
This is the definitive implementation guide to Stakeholder Capitalism, written specifically to provide CEOs and their leadership teams a concise overview of the framework, economics, and implementation process of a CEO-led strategic and systematic approach to achieving success through people. (123 pages, $15.99)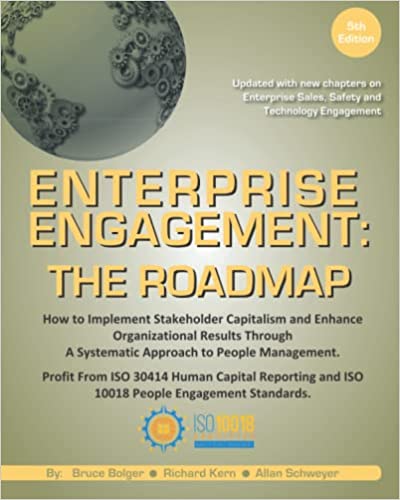 The first and most comprehensive book on Enterprise Engagement and the new ISO 9001 and ISO 10018 quality people management standards. Includes 36 chapters detailing how to better integrate and align engagement efforts across the enterprise. (312 pages, $36.)
Online:
10-minute short course: click here
for a 10-minute introduction to Enterprise Engagement and ISO standards from the Coggno.com learning platform.
Services:
• The Engagement Agency at EngagementAgency.net,
offering: complete support services for employers, solution providers, and technology firms seeking to profit from formal engagement practices for themselves or their clients, including Brand and Capability audits for solution providers to make sure their products and services are up to date.
• C-Suite Advisory Service
—Education of boards, investors, and C-suite executives on the economics, framework, and implementation processes of Enterprise Engagement.
• Speakers Bureau
—Select the right speaker on any aspect of engagement for your next event.
• Mergers and Acquisitions. The Engagement Agency's Mergers and Acquisition group is aware of multiple companies seeking to purchase firms in the engagement field. Contact Michael Mazer in confidence if your company is potentially for sale at 303-320-3777.
Enterprise Engagement Benchmark Tools:
The Enterprise Engagement Alliance offers three tools to help organizations profit from Engagement.
Click here
to access the tools.
• ROI of Engagement Calculator. Use this tool to determine the potential return-on-investment of an engagement strategy.
• EE Benchmark Indicator. Confidentially benchmark your organization's Enterprise Engagement practices against organizations and best practices.
• Compare Your Company's Level of Engagement. Quickly compare your organization's level of engagement to those of others based on the same criteria as the EEA's Engaged Company Stock Index.
• Gauge Your Personal Level of Engagement. This survey, donated by Horsepower, enables individuals to gauge their own personal levels of engagement.
For more information, contact Bruce Bolger at Bolger@TheEEA.org, 914-591-7600, ext. 230.