Supply Chain Issues, Price Increases Ease, Few Recession Signs in IRR Field
The supply chain issues and steady price increases have eased and there is no sign yet of a recession in the Incentive, Rewards, and Recognition field. In fact, a significant oversupply of merchandise in many consumer product categories may lead to price decreases in some areas. Nonetheless, master fulfillment companies caution that those who need specific brands in quantity should order in advance just in case.

Price Increases Couldn't Be Avoided
Redemptions Built on Need
"Abnormal Is the New Normal"

The fourth quarter is looking better for supply chain and pricing pressures in the Incentive, Rewards, and Recognition (IRR) field. Interviews with leading master fulfillment and incentive companies find increasing optimism that the worst of the supply chain issues are behind the industry and that high fuel prices, even if the recent easing reverses course, are being to an extent offset by decreasing ocean container costs and a growing oversupply.

The pandemic created extraordinary circumstances in the Incentive, Rewards, and Recognition (IRR) field. Even as organizations of all types stepped up gifting, recognition, and other awards to address the work-from-home and Great Resignation phenomenon, the IRR trade faced unprecedented challenges obtaining merchandise, not only because of the factory shutdowns in China and elsewhere, port backups and domestic trucking issues, but because most brands focused whatever inventory they had on the retail market at the expense of the IRR field.

"Markets have a way of overreacting," says Dave Roberts, CEO and founder of Power Sales, one of the leading master fulfillment companies in the Incentive, Rewards, and Recognition (IRR) field. "During the pandemic, retailers stocked up heavily on anything they could get from China and Asia. Stuck in their homes, people were buying cookware, housewares, sporting goods. Now they have stocked up on those items, leaving warehouses filled with merchandise those companies need to sell."

He says that the supply chain issue in the catalog programs was mitigated by the fact that participants who could not find one brand in stock, often could find a substitute.

Roberts is cautiously optimistic for the fall peak redemption period. While fuel prices continue to be a burden, ocean shipping rates have dropped significantly along with the willingness of more brands to lower prices to move inventory. Roberts says he has seen no signs of a recession yet. Even if one occurs, "This industry has had a good track record holding up in recessions. Growth slowed a lot for us during the height of the Great Recession, but we still saw small gains even during the worst years."


Price Increases Couldn't Be Avoided

Scott Kooken, CEO and founder of master fulfillment company Links Unlimited agrees that the supply chain "is getting better, although we do have some manufacturers who are still struggling." After absorbing last year's price increases, he says Links Unlimited had to start raising prices this year. "Pretty much every one of our brands has raised prices." As a merchandiser for corporate client programs, Links Unlimited moved a lot of manufacturing back to the states. He expects to move back to more of a hybrid model as container prices drop because of the significant price advantages of manufacturing in Asia. He notes that container prices have dropped, "but we're still struggling with the time frames." It's taking much longer than the standard pre-pandemic 90-day transit time, he says.

Links Unlimited continues to experience double-digit growth but anticipates some softening in demand. Of the company's top 20 brands, only a few have experienced sales declines this year, he says.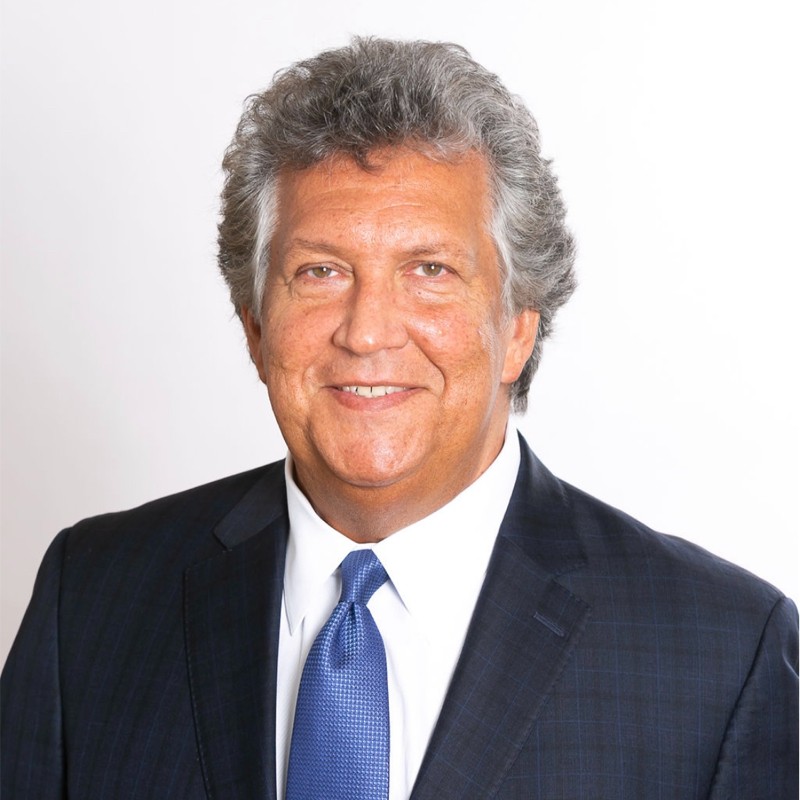 Even if the supply situation is showing signs of improvement, customers should think ahead, advises Paul Gordon, Vice President Sales, Rymax Inc., a loyalty and reward company. "Inflation coupled with unprecedented cost of gas has an impact on pricing and delivery of products. Despite an expected improvement prior to the mid-term elections, it does not appear that inflation and gas prices will improve dramatically. For that reason, we are encouraging our clients to buy products now rather than later when the unknown can produce higher costs that impact their bottom line."
Redemptions Built on Need
As for the potential recession, "Historically, recessions have a negative impact on employment, but it remains to be seen if that will be the case this time because of the Great Resignation and difficulties filling positions. The labor demands are great, and salaries are on the rise to address them. We anticipate that employee recognition programs will increase in redemptions as people redeem for items that they need. We are in a situation where the redemptions are built more on need than desire and believe that we are going to have a very good fourth quarter." Gordon says "there is definitely an improvement in the supply chain from 2020 and the first half of 2021 as of this writing but the factors that impact the supply chain are always evolving and unexpected. For that reason…Rymax is always talking to the manufacturers about their product roadmap and lifecycle of SKU's (stock-keeping units) to prepare for the needs of our clients. Understanding their marketing initiatives and product launches keeps our clients' programs fresh and energizes the participants. Participants of programs are cognizant of what is going on with the economy because it is very personal. Products cost more and are often scarce. Having the ability to redeem for these products has a huge impact on productivity and company culture."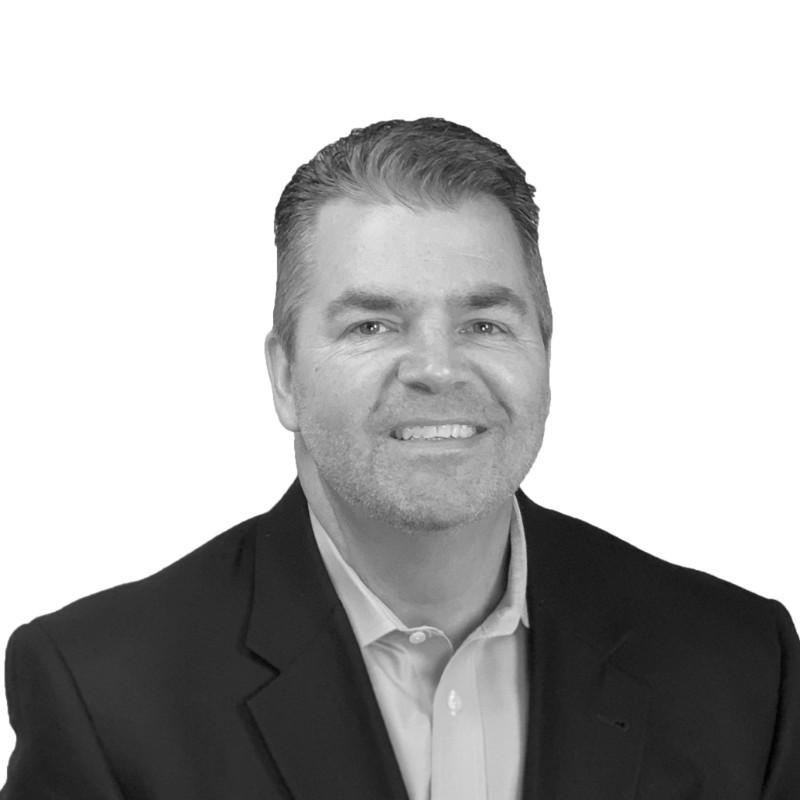 One sign that the supply chain is improving is "the fact that my phone isn't continually ringing. It is certainly getting better," observes
Brian Galonek
, President,
All Star Incentive Marketing
, an incentive company. However, there are still price pressures. We used to see increases once a year, now you see changes multiples times in a matter of months. We continue to see prices rising at an unnatural rate." He sees no signs yet of a recession affecting his business.
From the perspective
Next Level Performance
, an incentive company,
Brian Carr
, Senior Director, Operations, says, "We are seeing improve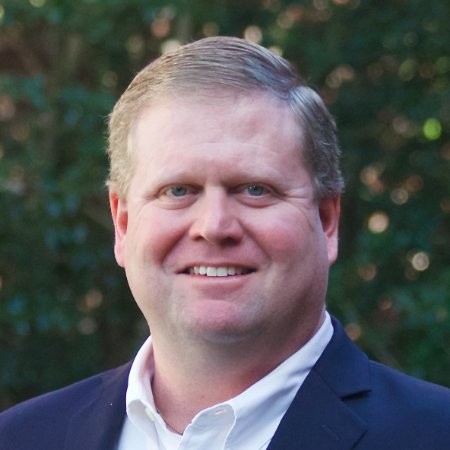 ments in inventory from our partners, and improvements in shipping performance over the last few months. Although not back to pre-pandemic levels, supply chain improvements are indeed evident." Is there any signs of a potential recession affecting the IRR field? "We see many clients evaluating programs due to the potential for a recession, but we see very little change in their current plans. An occasional client has postponed certain activities due to increases in business costs, but today we are not seeing cancellations or major changes.

"Abnormal Is the New Normal"
Dennis Zimmerman, Vice President of Sales, MAS Premium, a master fulfillment company, says companies have had to adapt to the fact that the abnormal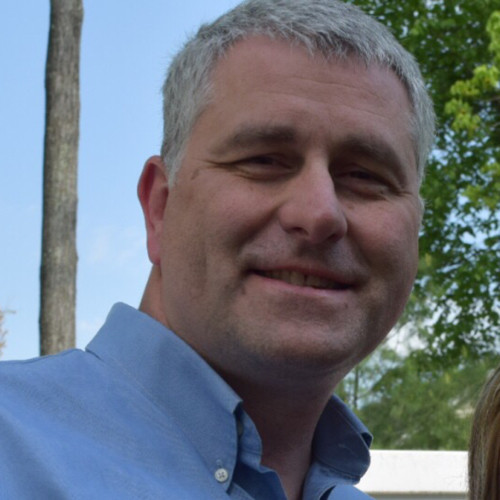 is becoming the new normal and have made changes as a result, but agrees that supply chain issues are easing. On the other hand, "pricing issues remain a problem."

He does see signs of more inventory availability for the corporate market. "I see certain brands that were holding back stock now making it available. I have seen some brands that were holding pretty steady all of a sudden having an excess of inventory. More merchandise is now coming. Inventories are getting better. In terms of business, "in general, things are good in our incentive business. I think that retention and referrals will remain issues and that our society has bought into reward programs.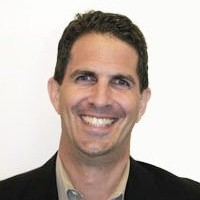 Caution remains the stance of Stu Birger, Founder and CEO of Innowave Marketing Group, a high-end rewards company. "We are seeing an improvement in some areas of the supply chain but there are ongoing challenges. Inflation is certainly impacting many areas of the supply chain and our brand partners' products." As for business, "We have not experienced any slow downs due to a pending recession or seen corporate clients reduce future planning, strategies, or budgets in advance of a potential slow down. That is certainly subject to change as we get into the third and fourth quarters of 2022.

---
Education, Certifications, and Information to Activate
Brand Media and Enterprise Engagement

A complete learning, certification, and information program and a course syllabus for educators.
Resources:
The
Brand Media Coalition
, the only guide to the story-telling power of brands and where to source them for business, event, promotional gifting, and rewards and recognition.
Enterprise Engagement Solution Provider Directory
. The only directory of engagement solution providers covering all types of agencies and tactics as well as insights on how to select them.
Communities:
The
Enterprise Engagement Alliance and Advocate
and the
Brand Media Coalition
free resource centers offering access to the latest research, news, and case studies; discounts, promotions, referrals, and commissions, when appropriate to third-party solution providers from participating coalition solution provider members.
Training and Certification
Enterprise Engagement Alliance Education:
Certified Engagement Practitioner; Advanced Engaged Practitioner, and Certified Engagement Solution Provider learning and certification programs on how to implement Stakeholder Capitalism principles at the tactical level.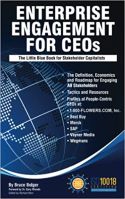 In Print:
This is the definitive implementation guide to Stakeholder Capitalism, written specifically to provide CEOs and their leadership teams a concise overview of the framework, economics, and implementation process of a CEO-led strategic and systematic approach to achieving success through people. (123 pages, $15.99)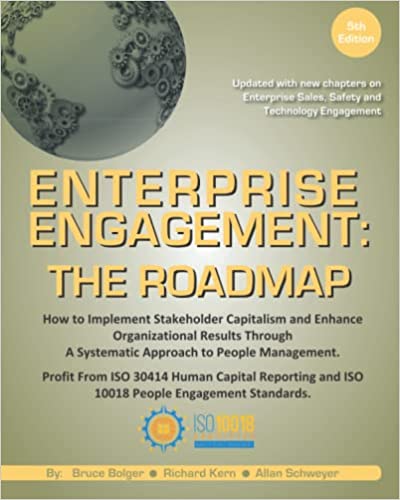 The first and most comprehensive book on Enterprise Engagement and the new ISO 9001 and ISO 10018 quality people management standards. Includes 36 chapters detailing how to better integrate and align engagement efforts across the enterprise. (312 pages, $36.)
Online:
10-minute short course: click here
for a 10-minute introduction to Enterprise Engagement and ISO standards from the Coggno.com learning platform.
Services:
• The Engagement Agency at EngagementAgency.net,
offering: complete support services for employers, solution providers, and technology firms seeking to profit from formal engagement practices for themselves or their clients, including Brand and Capability audits for solution providers to make sure their products and services are up to date.
• C-Suite Advisory Service
—Education of boards, investors, and C-suite executives on the economics, framework, and implementation processes of Enterprise Engagement.
• Speakers Bureau
—Select the right speaker on any aspect of engagement for your next event.
• Mergers and Acquisitions. The Engagement Agency's Mergers and Acquisition group is aware of multiple companies seeking to purchase firms in the engagement field. Contact Michael Mazer in confidence if your company is potentially for sale at 303-320-3777.
Enterprise Engagement Benchmark Tools:
The Enterprise Engagement Alliance offers three tools to help organizations profit from Engagement.
Click here
to access the tools.
• ROI of Engagement Calculator. Use this tool to determine the potential return-on-investment of an engagement strategy.
• EE Benchmark Indicator. Confidentially benchmark your organization's Enterprise Engagement practices against organizations and best practices.
• Compare Your Company's Level of Engagement. Quickly compare your organization's level of engagement to those of others based on the same criteria as the EEA's Engaged Company Stock Index.
• Gauge Your Personal Level of Engagement. This survey, donated by Horsepower, enables individuals to gauge their own personal levels of engagement.
For more information, contact Bruce Bolger at Bolger@TheEEA.org, 914-591-7600, ext. 230.