Robert Guerriero, Incentive Travel Industry Legend, Dies at 90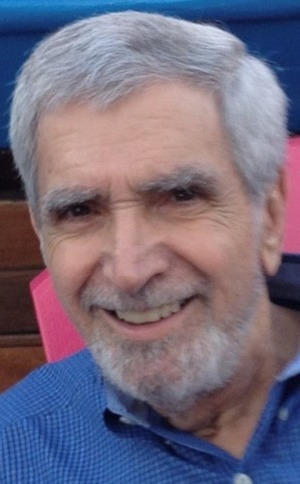 Widely known as Bob, Guerriero in 1968 launched one of the first incentive travel firms and was a founder of the Society for Incentive Travel Excellence, originally known as the Society for Incentive Travel Executives.

By Bruce Bolger

Robert J. Guerriero died peacefully at the age of 90 in his hometown of Salem, MA., after a recent illness, according to his family in the official obituary. Guerriero launched Journeymasters, Salem, MA, one of the first incentive travel companies; served as the first full-term president of the Society for Incentive Travel Excellence (formerly Society of Incentive Travel Executives, and received the SITE Lifetime Achievement Award.

He was among the first to pioneer the concept of creating for top performers extraordinary experiences that most would be unable to have on their own, such as events held in private palaces or other locations, all while supporting effective practices in program and return-on-investment design that ensured that the experiences were paid for out of incremental performance.

After being graduated from Siena College, Guerriero began his career as a department store buyer for the former Hecht Co. in Washington DC, Lit Brothers in Philadelphia, and A&S in Brooklyn. Before launching Journeymasters, he was named Director of Advertising for Shetland Vacuum, experience that drove his focus on demonstrating value to his company's clients. His company was a long-time contributor to industry research efforts.

Among his many industry honors, he was named an honorary citizen of Venezuela and Tourist Personality of the year in Rio de Janeiro. According to his obituary in the Salem News, he served on the IT&ME (Incentive Travel & Meetings Executive) Advisory Council and on the Las Vegas Corporate & Incentive Travel Council.

His company earned multiple awards for its work, including:
SITE 1st Place Award Most Creative Use of Incentive Travel to Solve a Marketing Problem
SITE 1st Place Award Outstanding Single Event
SITE 1st Place Award Best Incentive Trip Delivery
SITE 1st Place Award Most Creative Use of Incentive Travel to Solve a Marketing Problem
SITE 2nd Place Award Most Creative Use of Incentive Travel to Solve a Marketing Problem
Royal Caribbean Cruises Viking Crown Award
Guerriero served in the US Army during the Korean War.

Expressions of sympathy may be made to the American Liver Foundation, PO Box 299, West Orange, NJ 07052 or at liverfoundation.org.


Subscribe to RRN's weekly e-newsletter.

---
Profit From the "S" of Environmental, Social, Governance (ESG)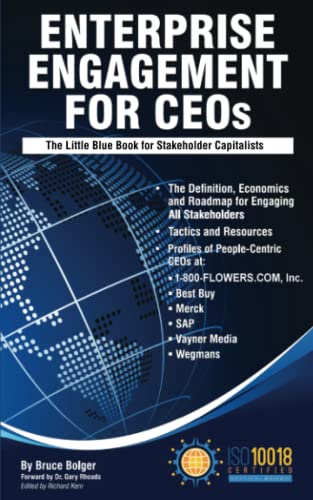 Through education, media, business development, advisory services, and outreach, the
Enterprise Engagement Alliance
supports boards, business analysts, the C-suite, management in finance, marketing, sales, human resources and operations, etc., educators, students and engagement solution providers seeking a competitive advantage by implementing a strategic and systematic approach to stakeholder engagement across the enterprise.
Click here
for details on all EEA and RRN media services.
1. Professional Education on Stakeholder Management and Total Rewards
Become part of the EEA as an individual, corporation, or solution provider to gain access to valuable learning, thought leadership, and marketing resources.
The only education and certification program focusing on Stakeholder Engagement and Human Capital metrics and reporting, featuring seven members-only training videos that provide preparation for certification in Enterprise Engagement.
EEA books: Paid EEA participants receive Enterprise Engagement for CEOs: The Little Blue Book for People-Centric Capitalists, a quick implementation guide for CEOs; Enterprise Engagement: The Roadmap 5th Edition implementation guide; a comprehensive textbook for practitioners, academics, and students, plus four books on theory and implementation from leaders in Stakeholder Management, Finance, Human Capital Management, and Culture.
2. Media
3. Fully Integrated Business Development for Engagement and Total Rewards
Strategic
Business Development
for
Stakeholder Management
and
Total Rewards
solution providers, including Integrated blog, social media, and e-newsletter campaigns managed by content marketing experts.
4. Advisory Services for Organizations
Stakeholder Management Business Plans
;
Human Capital Management, Metrics, and Reporting
for organizations, including ISO human capital certifications, and services for solution providers.
5. Outreach in the US and Around the World on Stakeholder Management and Total Rewards
The EEA promotes a strategic approach to people management and total rewards through its e-newsletters, web sites, and social media reaching 20,000 professionals a month and through other activities, such as: