Rideau in Major Chinese Joint Venture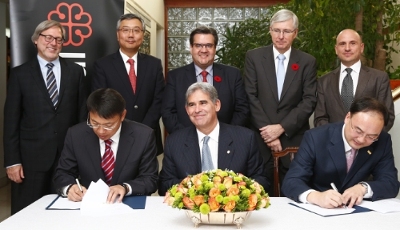 In what may be a first in the North American recognition marketplace, Rideau Recognition Solutions Inc. has entered into a significant joint venture with Beijing Foreign Enterprise Human Resources Service Co. Ltd. (FESCO), a leading provider of HR services in China, to offer employee rewards, recognition, performance and analytics solutions to Chinese and multinational companies operating in China.
"This joint venture is a major investment for us," says Rideau CEO Peter Hart. "We are buying into an existing FESCO company that already deals in rewards and recognition. The joint venture will be headed up by Paul Scarpignato, who will move to Beijing, where he formerly resided. Paul used to work for Grassroots and Maritz. The joint venture will use all of our technology and expertise and will continue to source rewards through existing channels." Hart added that programs will include some branded Rideau clocks and watches and perhaps other products.
FESCO Group was created in 1979 to provide human resources services to foreign companies operating in China and is one of the largest companies of its kind in China, says Hart.
Signaling the scale of this joint venture, the contract signing recently took place at the residence of the Canadian Ambassador in Beijing, attended by the Canadian ambassador, the mayor of Montreal and Chinese trade officials, in addition to the principals.
While Hart notes that recognition is already widely used in China, he believes Rideau brings a competitive edge to the new joint venture through its use of effective program design, software, and analytics. In China, he says, recognition awards are often baked in to an employee's contract, so the recognition companies focus on delivery. "FESCO conducted many internal studies on its client base. It found that retention is a major issue for its clients and realized that delivering rewards was only part of the solution," Hart explains. "They knew they needed help in facilitating the recognition experience with advanced technology, as well as help in educating managers on how to deliver it and the rewards effectively."
Hart says that the services in China will include analytics that Rideau has been using "under the radar screen" with clients in North America that it will make public shortly.
According to the company's statement, a FESCO survey of leading Chinese companies found that 98% percent of respondents believe recognition to be an important success factor, but that only 4% believe their current program is effective, and only 5% believe their program effectively supports company values. Just over 10% say they have effective recognition software platforms.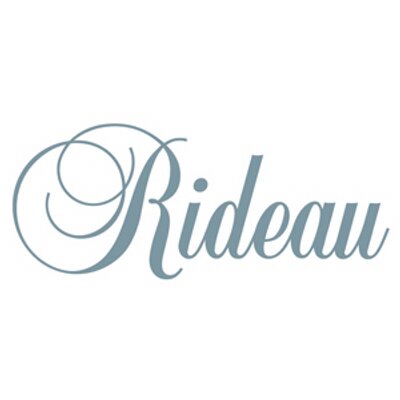 Rideau will leverage its industry-leading reward and recognition technology platform along with its most senior practitioners and management teams to support the joint venture's operations and offer training to its staff. The solutions will be marketed through FESCO to its thousands of customers and the broader market under the joint FESCO-Rideau brand.
Said Hart in the statement: "Ensuring that employees feel recognized and incentivized in a way that supports key performance goals or corporate culture is crucial in an organization's overall productivity, business outcomes and even profitability. Based in China and Canada, our teams are ready to provide Chinese and multinational companies with higher-value solutions that not only enhance their current offerings, but also respond to local market conditions. With Rideau's comprehensive analytics and solutions, companies will be able to directly target employee retention by identifying areas of improvement and providing managers with tools to keep their workforce engaged."
---
Contact info:
Marie-Emmanuelle Khoury
Torchia Communications
514-288-8290, ext. 214
Vanessa Santilli
Torchia Communications
416-341-9929, ext. 228