R&R Expo and Education Focuses on Research, Best Practices
The rewards and recognition industry's premier education and expo event will return to Chicago April 17-19, 2018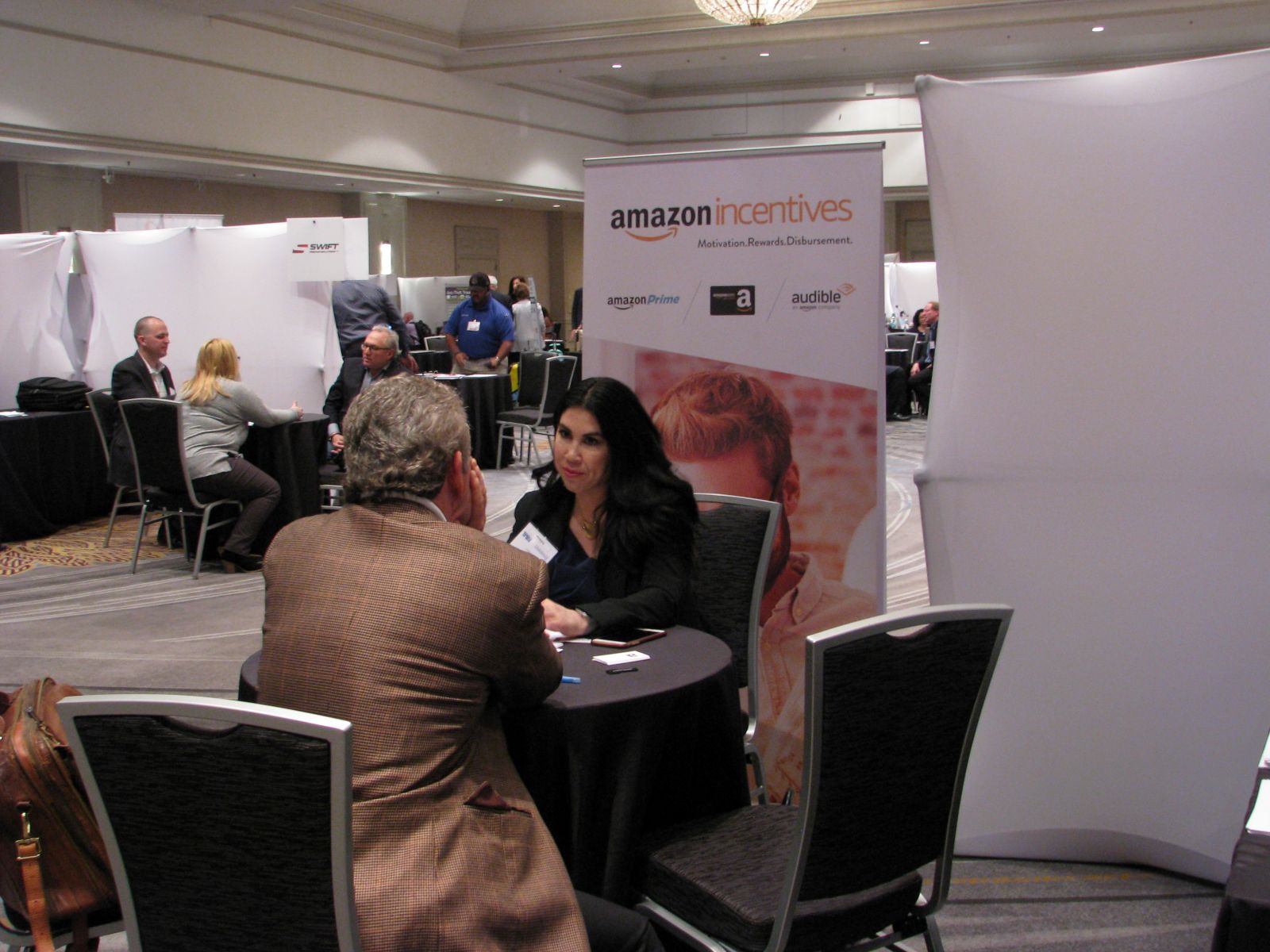 Nearly 300 business professionals came together last week in Chicago at the Fairmont Millennium Park hotel for the Rewards & Recognition Expo and University, part of Engagement World. The mission of the event is to leverage 10 years of industry research to expand the rewards and recognition field through best practices in program design, reward selection and implementation, as well as other ways to maximize the reward experience.
Engagement World, sponsored by the Enterprise Engagement Alliance, also includes the Engagement University and Expo, the 7th annual gathering of experts, educators, program planners, top-level managers and vendors focused on different areas in the emerging field of engagement, which increasingly has captured the attention of investors, the ISO (International Organization for Standardization) and Corporate America. Engagement World is designed to provide a roadmap for the implementation of strategic, integrated engagement processes and to introduce the many tools and tactics involved with enterprise-wide engagement.
Spanning two days, the Rewards & Recognition Expo and University allowed attendees and hosted buyers from major industry firms to review and discuss an array of products, services and technologies designed to engage, motivate and reward employees, channel partners, customers and stakeholders.
The education program kicked off with sessions on program design and included a presentation by IRF President Melissa Van Dyke covering new research from the Incentive Research Foundation that found nearly half of participants in a recent study preferred presentation and professional development to the actual physical reward. This was followed by panel discussions covering new trends and technologies in Merchandise/Gift Cards and Experiential Travel Awards, and a session on the Enterprise Brand by Allan Steinmetz of Inward Consulting.
"The show was fantastic, the panels were interesting…lots of end-users, the people were great," noted Rick Rubin, Executive VP of Sales for Illinois-based National Gift Card. "It was nice catching up with everybody, and we saw a lot of new names...this year we met with somebody for the first time, a large prospect that we'll be re-engaging with next week."
Ryan DeGrand, Vice President of exhibitor ProAm Golf, agreed with Rubin: "We're seeing a lot of potential new customers, and that's the biggest thing. I think we saw four or five potential new customers, which is good. If we don't see some new growth every year, I mean what's the point of coming? The good news is that we see a lot of current customers, but some new names too. I had a guy the other morning from St. Louis, where we're located. I'd never met him before, so hopefully we'll build something. We've been here since day one. If that kind of experience continues, ProAm Golf will be back every year."