R&R Expo, Flourish Collaborate to Promote Gift Card Best Practices
The two organizations will work together to help ensure that the gift cards field is adapting its services to the opportunities created by research on optimal program design and reward selection and personalization.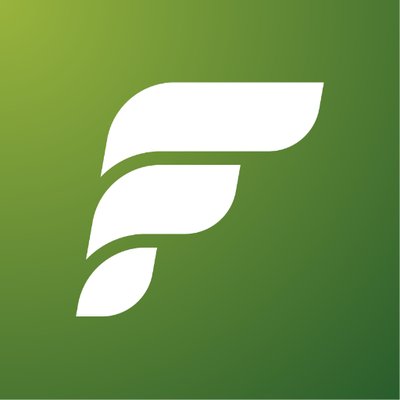 Flourish
, a leading annual event in the branded currency industry, and the Rewards & Recognition Expo, produced by RRN, have announced a collaboration to help the gift card marketplace profit from the best practices in the rewards & recognition marketplace.
Flourish will next be held in Chicago April 9-11, 2018, for industry leaders seeking to learn about and share best practices. The Rewards & Recognition Expo is scheduled for approximately a month later, May 8-9 in Galveston, TX.
The collaboration will include an education program on Gift Card Best Practices at the Rewards & Recognition Expo under the umbrella of Engagement World Certification Days, May 7-9, at the Galveston Hilton Resort and Conference Center, adjacent to the University of Texas Medical Branch campus, as well as sponsorship of a section on Gift Cards in the upcoming edition of The Art & Science of Engaging Rewards, produced by the Enterprise Engagement Alliance, and of an information channel on Gift Cards on RRN at the RewardsRecognitionNetwork.com.
According to Nick Gazivoda, RRN Vice President of Sales, "With rewards and recognition included in the first formal ISO 10018 certifications in Quality People Management and in the first university-based professional and academic program from the International Center for Enterprise Engagement, founded at the University of Texas Medical Branch (UTMB), the Rewards Recognition Network doubling down on its commitment to outreach and education. In light of the evidence showing that up to 85% of programs don't comply with best practices, RRN is more committed than ever to helping the corporate and solution provider marketplace profit from best practices year-round. A critical goal is to educate both corporate practitioners and solution providers about all of the research available, as well as the framework for success and the expertise required to apply it to program design and implementation."
Explains Kristen Thiry at Flourish: "As people can tell by our name, our mission is to help the branded currency industry profit from every opportunity. We look forward to our community benefitting from standards and science that focus on the skills required for the design, selection, personalization and customization of not only the gift card reward experience, but promotional value, loyalty points and other branded currencies that are often included in incentive programs. By being a part of the conversation, we have the unique opportunity to change the narrative around gift cards and their traditional margin-based sales structures. This structure often doesn't allow gift card programs to become part of a larger branded currency story that could add incredible value to a rewards & recognition program."
Under the agreement:
Flourish will sponsor a Corporate Gift Card Pavilion at the Rewards & Recognition Expo May 8-9; an education program on Best Practices in Gift Card Reward Experiences at the Certification Days education program held the two days prior to the Expo, a special section on Gift Cards in The Art & Science of Engaging Rewards eBook program showcasing best practices and leading suppliers in the field, and a new Gift Cards Channel on RRN at RewardsRecognitionNetwork.com.
RRN will produce a special education program for gift card suppliers at Flourish and online on the impact of research and standards, and how they can maximize their sales and profits in the corporate market through best practices as, well as produce ongoing content on gift cards sponsored by Flourish for the gift card market.
---
For more information contact:
Nick Gazivoda
R&R Expo
914-591-7600, ext. 239