RPI 'Raising Employee Engagement' Program to be Featured at Engagement World, May 7-9 in Galveston
Recognition Professionals International joins leading associations and organizations in other areas of engagement to help corporate practitioners and solution providers apply best practices in how to utilize recognition to engage employees.
For the first time, recognition is specified as a core component of ISO 9001 and ISO 10018 Quality People Management practices, and will be included in ISO 30414 Human Capital Reporting standards being released later this year. In this program, part of Engagement World's Professional Development Days, Recognition Professional International (RPI) will provide a synopsis of its Recognition Standards Model and the Seven RPI Best Practice Standards®, which are designed as a critical engagement tool for the creation and evaluation of organizational recognition initiatives.
Based on knowledge gained over the past decade and a half from academic literature, key recognition practitioners and resource providers, these seven standards advocate recognition and engagement as a means to improve organizational excellence. Each standard is presented with definitions, practical examples and current state analysis of recognition in your organization. The seven standards are:
Recognition Strategy
Management Responsibilities
Measurement
Communication
Training
Events/Celebrations
Continuous Improvement
The content provides a summary of the concepts from RPI's more in-depth four-course certification process, where participants may achieve the formal designation of Certified Recognition Professional (CRP). All four CRP® courses are offered online, as well as in-person.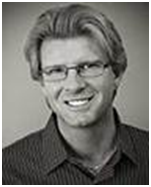 The session at Engagement World is designed for anyone looking for a proven, systematic process to improve organizational performance through the key strategy of employee engagement. The presenter is R. Scott Russell, CRP, a 20-year veteran of event management and recognition. He is currently the Director of Client Success for the C.A. Short Company based in North Carolina, working to promote the value of recognition and engagement to his staff, his clients and others.
Why This Program Is Essential
Bruce Bolger, co-founder of the Enterprise Engagement Alliance, which sponsors Engagement World, believes this program on recognition is essential to corporate practitioners and solution-providers. "The extensive science now available as a result of years of research, and now the advent of ISO 9001 and ISO 10018 Quality People Management standards, demands that companies have serious expertise in employee engagement and recognition, and yet it appears that many are doing it wrong. Organizations in the U.S. spend tens of billions of dollars on programs that overlook best practices simply because the subject isn't taught in schools or comprehensively covered in the general business media. The goal of Engagement World is to help organizations take advantage of this research to maximize return on investment."