RPI Instructor Explains Importance of Certified Recognition Professional Program
R. Scott Russell, Recognition Professionals International instructor for the 'Raising Employee Engagement' learning program at Engagement World, May 8 in Galveston, explains why he believes certification is necessary for anyone involved with recognition. Russell, who hold the RPI's Certified Recognition Professional designation, as well as the Certified Engagement Practitioner designation from the Enterprise Engagement Alliance, is Director of Engagement Strategies for the C.A. Short Company.

RRN: Please explain the purpose of the CRP (Certified Recognition Professional) program.

Russell: The CRP program was developed out of the need to create a foundation and pathway for professionals in our industry to follow for increased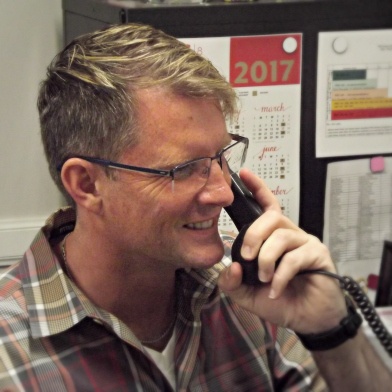 success and a heightened sense of achievement. Created with the influence of the industry's top intellectuals and resource providers, the CRP program provides in-depth discussion and education around RPI's 7 Best Practice Standards, but it doesn't stop there. This four-part course dives deep into behavioral theory and how to entice and inspire someone to perform beyond their current means and how to appropriately recognize them for their efforts.

RRN: What will someone learn in the CRP program at Engagement World?

Russell: Engagement World provides an introduction to the CRP programs. Graduates will take away much from these courses. Other than becoming acquainted with the already mentioned RPI 7 Best Practice Standards, participants will become knowledgeable in budgeting, communication strategy, measurement and return-on-investment measurement techniques, the RFP (Request for Proposal) process and more. These courses are designed to assist someone who's new to their role in recognition or someone who's ready to further their career and take their knowledge of best practices to the next level. Multiple behavioral theories are reviewed for a better understanding of what makes someone respond to different types of recognition (or not respond, as the case may be) and how to choose the best type of recognition for the situation. Participants should be able to walk away with a secure foundation of resources and knowledge to help them build the strongest and best recognition programs.

RRN: What does the test involve?

Russell: Each course has a test at the end and you must pass them all to receive your designation. Whether you take the course online or in person, an intense focus on the subject matter is needed to acquire the certification. In other words, it is not a given that you'll pass. You need to study and pay attention to the details.

RRN: Who do you think should get certified—corporate practitioners, resellers, recognition and incentive companies, brands?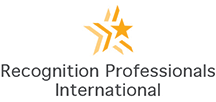 Russell: All the above represent employees in the field who have received their certification. One thing that the course does that I'm fond of is that it aligns our "industry speak" and terminology and sets the stage for those of us who have gone through the classes to be able to converse and work together on the same level. We're experienced in the specifics of our areas even when we come from different backgrounds or work environments. For so many years the general population thought recognition was a pizza party with a thank-you and a pat on the back. We've come so far since then and these courses have been carefully and thoughtfully put together to bring recognition to the forefront of business strategy. Saying thank you isn't always enough; RPI and the CRP courses will help you make "thanks" matter.

RRN: Why should people get certified?

Russell: Certification isn't only a way to increase your own knowledge, it also serves to show that you're serious about this line of work and intend to be a successful professional. It can open doors to new opportunities that you may not have had previously. I personally can attest to this. The role I have today wouldn't have materialized had I not been a CRP graduate. That designation spoke volumes for my level of expertise and dedication to recognition and engagement.

RRN: Why should end-users buy from people who have certifications?

Russell: Those of us who are certified are in it for the long haul, in most cases. It's not an easy designation to achieve and it does take 32 hours of class time, whether in person or online. I suggest working with a CRP graduate in your recognition endeavors because I would be confident that the individual is aligned to the industry's best practices and has the expertise to provide the strongest strategy in regards to designing and building a program. The recognition industry is ever-changing, and at RPI we've made sure that our content reflects the latest trends, newest thinking and available resources to assist our participants in their journey.

To attend the CRP training program at Engagement World, May 7-9 in Galveston, click here.


---
For more information, contact:
R. Scott Russell, Director of Engagement Strategies
C.A. Short Company
704-482-9591, ext. 2267
srussell@cashort.com