R&R Expo, University 2016 Promote Reward Science: Register Now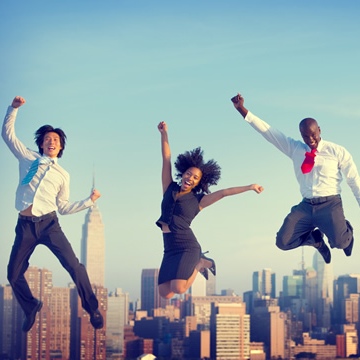 The
R&R Expo and University
, April 27-28 at the Renaissance Orlando SeaWorld, has a single-minded purpose: to help organizations of every type benefit from the extensive research over the last decade demonstrating how to get the best results from reward & recognition programs. This event combines a fast-paced Education program on the latest research and best practices in nearly every reward sector presented by leaders at the front lines of the marketplace with a unique Expo format enabling buyers and sellers to have productive conversations.
This year, the R&R Expo is co-located with numerous other events under the umbrella of Engagement World, April 25-28 in Orlando. These include the Enterprise Engagement Alliance
Engagement University and Expo
, April 25-28; the Exhibit and Event Marketers' Association
Red Diamond Congress
, April 26-27, and the
Loyalty Academy
, presented by the Wise Marketer.
Registration to the R&R Expo and University is complimentary to qualified buyers and planners of rewards & recognition programs and to attendees and exhibitors of other Engagement World events who also use rewards and recognition in their businesses.
Click here
to register.
The program includes education on the findings of dozens of authoritative research studies that demonstrate the best ways to use non-cash rewards and the opportunity for attendees and suppliers to apply those findings in one-to-one meetings on the Expo floor.
"The rewards and recognition field has put forth an eye-opening array of research over the last few years clearly demonstrating best practices that many programs do not follow," says Bruce Bolger, President of the Enterprise Engagement Alliance, which is producing the R&R University on behalf of the R&R Expo. Allan Schweyer, EEA Curriculum Chair, notes that "Based on the findings of the extensive research, it's clear that many programs fail to provide the full potential benefits because they overlook the opportunity to create long-lasting experiences that inspire and clearly distinguish rewards from compensation."
This year's Education program combines an overview of research, best practices and interactive panel discussions with experts in all key areas of the marketplace to help organizations that both use and sell rewards understand on how to apply the research findings to enhance results. Afterwards, attendees and exhibitors can put those ideas to work in their discussions on the Expo floor.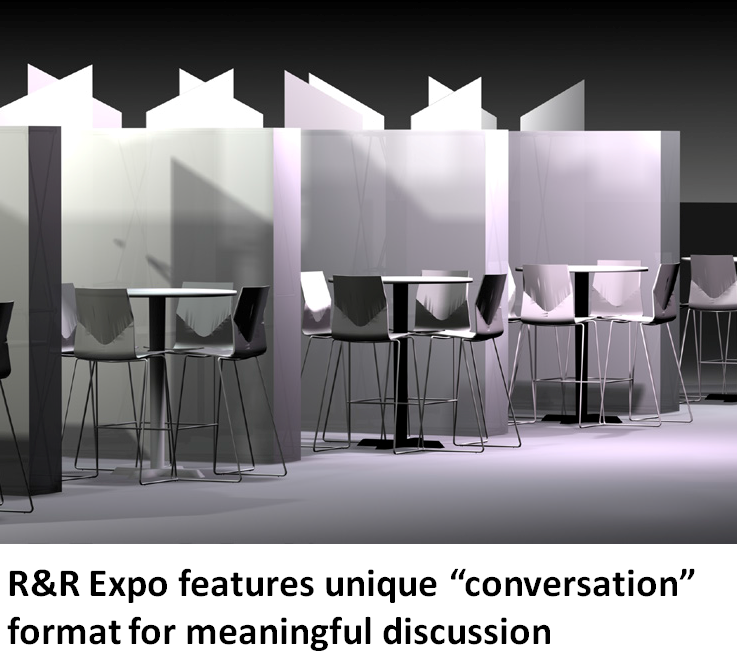 According to Nick Gazivoda, Show Director, "the R&R Expo is not a traditional exhibition. Our program is about learning and sharing ideas together, both through education and in one-to-one conversations between attendees and exhibitors, and in after-hours events where often some of the best business relationships begin. Our approach is highlighted by our unique 'conversation center' format designed the Hughes Group, which provides the opportunity for people to have quality discussions about programs rather than simply talk about product."
Adds Gazivoda, "With time so limited today, we're excited to be able to offer attendees and exhibitors so much opportunity in only 48 hours to learn about the latest trends and best practices in the rewards and recognition field, share ideas with colleagues in every part of the business, and discuss concrete needs for upcoming programs in a professional environment. With the other great programs at Engagement World, there are plenty of reasons for the industry to converge on Orlando in April."
---
Click here for information on exhibiting, or contact :
R&R Expo Director
914-591-7600, ext. 238