Q&A with Jeff Ross: C.A. Short Company Acquires Eagle Recognition to Expand Solutions
The combined companies set sites on expanding the scope of engagement services.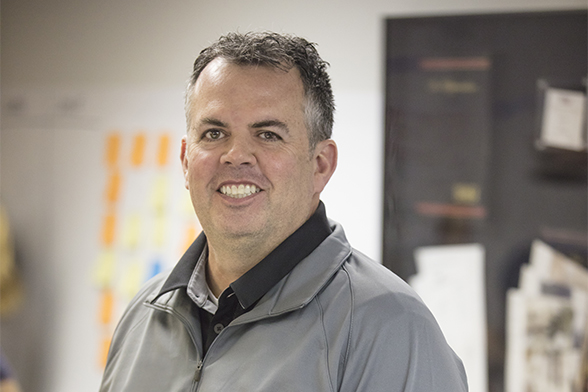 C.A. Short Company, Shelby, NC, one of the nation's oldest recognition firms, recently completed the acquisition of Eagle Recognition of Atlanta. Jeff Ross, CPA, CRP, CSM, C.A. Short Company CEO and CFO, explains the reasoning behind the acquisition, his view of the current state of the marketplace and the company's approach to ISO 9001:2015 and ISO 10018 Quality People Management principles.
RRN: What were the reasons for the acquisition?
Ross:
Our recent acquisition of Eagle Recognition was a strategic move that will allow our two well-established companies to come together to offer expanded solutions for enterprise engagement and OSHA-compliant safety incentives. With our combined tools, we have expanded our market capabilities from day one. This is a win for our existing clients, as well as those we will assist in the future.
RRN: How will the acquisition make C.A. Short Company a stronger company?
Ross:
Eagle Recognition was a solid company that has been in the market for some time. Their talent and leadership are experienced and connected and have brought years of relationships and best practice to the table here at C.A. Short Company. Further, we recognized early on that our two companies primarily served different segments of the market. This acquisition has opened new opportunities for C.A. Short Company to serve clients at all levels and do so with enhanced solutions.
RRN: What is the role of Randy Nobles (former Eagle Recognition President) in the new company?
Ross:
Randy is now the President of C.A. Short Company. I am the CEO and CFO. Randy will play a vital role in the growth of C.A. Short Company. He will be heavily involved in the integration of the two businesses over time and will lead the expansion initiative for the engagement and recognition strategy.
RRN: What do you consider to be the current state of the recognition business? Do you think it's a mature business, or do you believe it's going through significant change?
Ross:
The traditional recognition business is mature, but it's also being shaken up. The workplace has changed, and how and why we recognize people also has to evolve. In the traditional business model, longevity was equal to seniority. People were recognized for their length of service to the company. In today's workplace, people are being recognized and promoted for their performance.
We're also seeing a growing number of Millennials at all levels within organizations. This generation is bringing fresh expectations and new standards for monitoring and measuring performance and are incenting growth-driven performance over time of service. This has certainly impacted traditional recognition strategies, which we will continue to see.
On top of that, in the last few years, we're seeing more conclusive studies showing the impact and return on investment of going beyond recognition to make sure your employees are engaged at work. Recognition is still a vital part of engagement, but when a company can connect with an employee on an emotional level to the point they become engaged or fully engaged, it yields exponential benefits (and profits) for the company, and personal fulfillment for the employee.
RRN: Where do you see C.A. Short Company specializing in the coming years?
Ross:
One of our greatest strengths as an 80-plus year-old company has been our ability to be flexible and adapt to the needs of our clients and to market demands. We will continue to follow the research, become the best at "best practices," and always be on the leading edge of solutions that will enable our clients to excel in their human capital needs.
RRN: Are there any specific market segments you are focusing on - i.e., safety, etc.?
Ross:
We've successfully helped clients create safer workplaces and reduce incidents, returning employees home to their families safely at the end of the day. We recently interviewed a client who, using our program and guidance, has reduced OSHA-recorded Incidents by 42% in only one year. This is incredibly rewarding for us, and we will continue to focus on helping companies with OSHA-compliant safety incentive programs.
We've also had big wins in the area of employee engagement. Another client used our program and measured an 86% improvement in their retention rate in only one year. We're motivated to help more companies solve the roadblocks that keep them from reaching their goals.
Further, we believe that with our technology platform, we can help clients focus on and begin to expand upon their traditional recognition strategies.
RRN: Are you going to remain focused on employee engagement or consider expanding into the sales and dealer arena, since so many traditional incentive companies have expanded into employee engagement?
Ross:
We will certainly remain focused on employee engagement and recognition solutions; however, we feel that our "People are Everything" technology platform allows us to meet any engagement, recognition, or incentive need.
RRN: What do you see as the role of your technology in your business?
Ross:
In our case, our technology platform serves many purposes related to employee engagement and recognition. It's a communication system. It provides the tools needed for executives and managers to recognize and engage their employees, and for peers to recognize and engage their peers. It also automates processes around identifying roadblocks and measuring progress. And while technology itself doesn't engage the team, it is a central and foundational part of building connection among large teams and automating the process of recognizing and rewarding performance. We will continue to invest in our technology platform; however, we still believe that the most important factor in engagement and recognition is the real human interaction between an organization and its people.
RRN: As an ISO 9001 company, have you yet had to address the new 7.1.2 clause on people and related clauses demonstrating how you engage people in your quality processes for the first time?
Ross:
We're certainly aware of clause 7.1.2 and will develop an initiative around it very shortly. In 2018, we are working toward the ISO 9001:2015 certification and then we will focus on the human capital aspect of ISO.
RRN: Do you think ISO 9001 people clauses and ISO 10018 have the potential to create growth opportunities for your business?
Ross:
I do think those companies that adapt and understand ISO 10018 will have business opportunities that will allow them to grow in both the certification arena as well as opportunities on the consultative services side of the business, depending on which avenue they decide to pursue.
RRN: Please tell us what you think are the critical capabilities an employee engagement company has to have today to be competitive and how that might have changed over the last few years.
Ross:
The recognition industry has historically touted catalogs and products; it has been a vendor, or a product-based business model. We believe that model is much less in demand, and the companies that will succeed are the ones that exist to help clients remove roadblocks. Businesses are looking for partners who can help them solve tangible problems like absenteeism, turnover, recruitment of top talent, retention, loss of productivity, and safety incidents, not just provide a product.
It is critical for an employee engagement company to recognize its role in helping clients solve their challenges by creating a culture of engagement. A successful employee engagement company will utilize technology, lead and guide their clients using services such as consulting, implementation, change management, and coaching, and, most critically, will be able to measure the impact of the program and show direct results.
---
Contact:
Jay Poole
Business Development Manager
C.A. Short Company
704-482-9591, ext. 5003