Pulse Masters the Packaging of Experiences
Pulse Experiential Travel's Marc Matthews leveraged over three decades of events experience to package experiential travel for the incentive, recognition, loyalty and gift fields.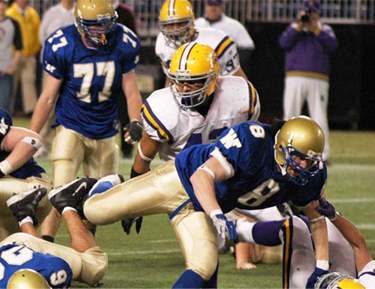 Pulse Experiential Travel
founder Marc Matthews started his original event ticketing business in his college dorm room about 38 years ago. It was not until the great recession of 2008 that he came up with the idea for what is now known as Pulse Experiential: unique, highly customized packages and experiences packaged so that companies could feature them in catalogs just like merchandise or gift cards. Today, Matthews says that Pulse Experiential white labeled packages can be found in leading loyalty, incentive and recognition catalogs, almost all of them managed by the leading incentive, recognition and fulfillment firms that serve these companies.
Before creating the concept for Pulse, Matthews had a company that sold event tickets and packages, first for consumers and later for businesses, usually wrapped around major events such as the Super Bowl or the Masters golf tournament. When the great recession hit and Matthews was looking for new ways to expand his business, he realized that many of the leading incentive and meeting companies had a singular problem: a growing demand for individual travel programs that required a high level of hand-holding these providers could not readily scale.
"Because of our expertise in sports travel, we were always doing small groups that we aggregated from multiple companies,: says Matthews, "so I felt we were qualified to handle this business that the incentive, recognition and loyalty companies couldn't accommodate. That's how the new company started." He adds that his company still sells the vast majority of its business through traditional rewards and recognition suppliers, and also promotional products distributors and some marketing agencies.

Unique Experiences
Pulse Experiential Travel, he says, is now focused on unique packages and experiences that people can't easily create on their own. "Our packages often are dictated by the creativity of our customers or their participants. Often, we can turn one of these highly customized programs into a package that we can then offer to others. If you look in our catalog, we have a very robust selection, from basic experiences to golf and ski packages, wine tours, food festivals, hunting and fishing, Oscars, Grammys, major big sporting events, etc. Participants can book a hotel bungalow above a tropical lagoon, take cooking classes on the Amalfi Coast and have once in a lifetime experiences they'll never forget." Matthews notes that there are never any blackout periods in any packages, and "Every package can be customized – do you want to upgrade a hotel or flight or add additional tours? We can do it."
The company offers a clear proposition: "Every package is good for up to three years, and we guarantee that we can honor any package, including events, as long as we have 30 days' notice," Matthews explains. "We offer a concierge service. People never have to call an airline, hotel, or venue. Our customer service desk handles everything, and we can be reached by travelers 24/7 from anywhere around the world to help resolve an issue."
To honor the company's three-year service Pulse employs a simple pricing model. "We calculate the average cost of the trip and then apply a flat markup on it so that we can guarantee that we can fulfill any package for three years," Matthews says. "We have customers who earn or win a Super Bowl package that have postponed trips because their team didn't win, with the hope of going the next year. With 30 days' notice, we can accommodate that." Although he says he always builds in a set margin for his channel partners, "they frequently mark up the packages because their clients recognize that's how many of these companies are compensated for the services they provide."
Pulse Experiential "white labels" the participant gift package and redemption websites so that its brand remains invisible. The company can also create branded redemption micro-sites for specific clients. "The second someone redeems their voucher, he or she can begin planning their experience," explains Matthews The packages have high perceived value, he says, because they often include events or experiences it would take a major investment of time and mobey to book on their own, and because they're guaranteed for three years. "Who else guarantees airfare, hotels, event and tour tickets for three years?" he asks rhetorically.

Concierge Services
As for participant service, Matthews notes: "In our world, the fulfillment staff handles all bookings. When someone redeems a voucher, we don't say 'good luck, hope you get a good airfare.' We book everything. We don't book a single ticket unless the program participant OKs it, then our fulfillment staff kicks in and takes over everything. So if you want to go to the Kentucky Derby, we'll give you an option of four or five places, and then you decide. If there's a tour, we find out when they'd like to do it, and we book it. These people have earned or won these points; this is an award. Our fulfillment is all based on the philosophy that we have to make everything memorable – even the booking experience."
Matthews says their first catalog in 2010 had 50 offerings, and that has now grown to about 800. Many of the experiences are based on client requests. "Someone will say, 'Hey Marc, I have a client interested in doing such and such. Can you come up with experiences that we can offer?' When a client requests a new product, we try to determine whether we can package it. If I can't scale it, we'll handle as a one-off. That's how we decide what goes into the catalog. I can never have a situation in which a client's customer or employee or whomever tries to redeem something and is told they can't do it. We're in the 'yes' business.
Matthews says that the company's experiential packages are strategically designed to function like products in a catalog. "All of our products are based on the merchandise model. Each package has a name, description, price and SKU just as if it were merchandise. It's designed to be easily integrated into a merchandise-style program. All the incentive, recognition and loyalty companies are dealing in merchandise and gift cards. It would have been hopeless to try and get them to treat it differently. It's just another SKU. No redefining fields. They load our packages into their catalogs as if in just a new brand of camera." In fact, the company posts its API directly on its website for anyone to access, so that his clients can establish direct feeds.
Organizations use Pulse Experiential's packages for everything from traditional incentive, recognition and loyalty programs to promotions, length-of-service awards, recognition, ad hoc rewards and business gifts. "We offer a great attention-getting product for fundraisers," says Matthews. "We provide not-for-profits with a voucher they can auction off for exciting trips most people can't easily buy on their own, with the starting bid starting at the cost. Anything over the opening bid the charities keep, and if people don't bid, there's no cost to the charity."
For Pulse, the focus now is not only on continuing to build its array of customer-created experiences, but to make them even easier for participants to use. "People can now instantly redeem their vouchers, and we've introduced a gift card concept that enables people to accumulate gift cards until they've achieved the package they want. We can easily set up tiered plateau programs. This is a natural for length-of-service, sales, dealer, or employee programs."

The Importance of Research
Matthews says he's excited that the latest science published on the use of rewards and recognition helps explain the popularity of his experiential packages. (see RRN: "
The Art and Science of Engaging Rewards
"). "If reward programs don't attract attention, the program will fail. Having experiential travel as part of a redemption mix opens up new possibilities." He says the industry has done an exceptional job of creating research, but he believes that much more can be done to educate organizational management about the science behind reward selection and presentation. "You're finding some companies that are really engaged," Matthews notes, "and we're going to make that better. There are others that are happy to just respond. So why mess with it? It really has to come from the top down to change that culture. When people are focused on how they continually improve, they're receptive to the research because they always want to shake it up before it gets broken than wait to fix it later."
---
Contact:
Marc Matthews
(202) 345-2474