Pulse Experiential CEO: Employees Crave Experiences
It has been widely reported that new employees entering the workforce are more interested in experiences and experiential travel incentive rewards than traditional cash bonuses. For Marc Matthews, founder of Pulse Experiential Travel, the timing could not be better: his company has been providing experiential travel incentives for sales incentive and customer loyalty programs for decades and believes that combined with proper program design experiential travel provides multiple sustainable benefits.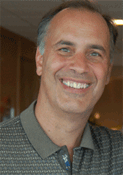 Matthews founded Pulse Experiential Travel over 40 years ago out of his University of Maryland dorm room. Over the years, he has transitioned the company from providing strictly sports travel packages to major events like the Super Bowl, Masters, and Kentucky Derby to now also offering all manner of global experiences including cooking and wine-tasting classes throughout Europe; attending the Grammys or Emmys Award Shows in the USA, the Cannes Film Festival or Monaco Grand Prix on the French Riviera, or even taking a cruise down the Nile River in Egypt.
Research Drives More Interest in Experiences
Matthews believes that his years of investment developing "Best in Class" experiential travel incentives is paying off. "As
The Incentive Research Foundation (IRF)
confirms," he says, "providing experiences as incentives now surpasses in popularity merchandise and traditional cash awards. Employees of all ages are craving memorable experiences. We know that especially Millennials and younger people are not waiting until retirement to travel—they want to travel now, and they aren't passive travelers—they want to be able to not only choose the specific experience they are awarded but where and when they want to do it."
The Importance of Reward Selection and Program Design
While Matthews is a big believer in the motivational impact of experiences, he also believes that proper program design and reward selection are critical to the success of the program. In the "old days" company leaders felt that incentive, reward and recognition programs were "nice to have" but didn't have definitive research to prove the overall value and return on investment to top management, he points out. "We can prove those results today through the research and case studies provided by the IRF and other organizations substantiating that properly designed programs can have a sustainable impact on employee performance and retention. Reward and recognition programs are critical components of an enterprise engagement strategy. Business leaders expect their engagement investment to provide tangible business results such as increased customer satisfaction scores and reduced turnover and absenteeism, so there is increased emphasis on these programs to achieve higher engagement levels."
Reward and recognition programs that are designed effectively should focus employees on the goals that are critical to company growth. Matthews believes, "When employees understand what is required of them to earn the reward and are given the tools to meet their goals, companies see remarkable results. It's especially important that the reward be worth the effort and be motivating to the participant. Shared experiences that are remembered for a lifetime are very motivating. Allowing the individual employee the flexibility to select, based on a set of company derived metrics, the specific award experience that motivates them the most, guarantees employee engagement in the program as well as a solid return on investment for the company."
The Importance of Memorable Experiences
Matthews continues, "Companies are looking for unique and memorable experiential travel rewards because travel also provides a substantial residual value for the company when employees speak amongst themselves about the various trips they have earned or are working on earning. It gets fellow employees excited about what experiences they might be able to earn. No one talks about cash – it's just not cool. A travel experience is also good for the employee: it can reenergize them, expose them to new cultures and new ideas—and it's just fun. Partnering with a professional firm that can offer these unique individual travel experiences takes the work and worry out of the process. Pulse Experiential Travel works in the corporate incentive world, and we understand the reward and recognition marketplace. That is what differentiates Pulse Experiential Travel from traditional retail or online travel services."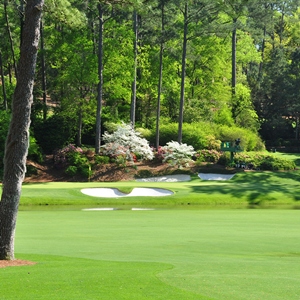 Pulse Experiential Travel, Matthews believes, "presents a terrific opportunity for employers to reward performers with an experience that the employee, customer or distribution partner would not be able to have on their own. An experience where everything is handled for them and they don't have to make their own arrangements." For example,
The Masters golf tournament
: "Masters badges are issued by lottery only and accommodations are very difficult to get, but we can offer a company's top performers a truly memorable turn-key experience that includes accommodations and tickets to the event."
Another example is Pulse Experiential Travel's
Kentucky Derby Horse Farm Experience
. This package includes three-night Four Star accommodations at the Marriott Griffin Gate Hotel in Lexington, breakfast buffet daily, a private horse farm tour on Friday, a party with bourbon tasting and Derby handicapper Friday night event, preferred tickets to the Derby race on Saturday, and roundtrip airport and event transfers. "It would be extremely difficult for a company to arrange for all these travel components individually but with our
JustRewards™ award package
, this event is suddenly very simple to offer as an achievement award".
Flexibility is often key in ensuring successful reward and recognition programs, Matthews says. "It is extremely difficult for a company to choose a specific destination and travel dates that will please and motivate a large group of employees. It is sometimes impossible for two-income households or family heads to coordinate dates where couples can both attend traditional larger group travel trips." Pulse Experiential Travel's JustRewards™ brand of experiential travel packages allow the individual award recipient to choose the specific experience they want to take and when they want to take it because all JustRewards™ packages allow the recipient to travel anytime they want within 36 months from date of award issuance. It's also possible for companies to customize JustRewards™ travel packages to meet their budget. For that matter, any JustRewards™ experience may be customized to add additional nights, guests, ticket or accommodation upgrades or tour activities.
Big Box Retailers Create Opportunities for Brands, Experiences
Matthews agrees that in general retailers such as Amazon, Costco, Sam's Club have considerably disrupted the name-brand merchandise business. "The good news is that this has opened the door for brands and other suppliers to add value and provide more than a product-in-a-generic-box. From a travel perspective, the consumer has already moved from traditional travel agents to do-it-yourself online travel options. People book their own flights and hotels, choose their own seats and rooms, etc. Even companies with departments that handle business travel are now leaving many of these individual travel details to the employee. Pulse Experiential Travel makes all the arrangements for both the company and the traveler, making the experience of planning the individual travel experience stress free."
The importance of the Brand
Matthews points out that companies "can also reinforce their own brand attributes and marketing messages by choosing rewards, experiences and destinations from appropriately-matched brand partners. As a provider of global "bucket list" experiences, Pulse Experiential Travel is reinforcing brand attributes like creativity, innovation, adventure, and continuous learning. Helping to match the right experience(s) to reinforce our client's brand attributes is just one more example of the value that Pulse Experiential Travel's JustRewards™ brand of individual experiential travel packages adds to the success of reward and recognition programs."
For More Information
Marc H. Matthews
Pulse Experiential Travel
9119 Church St
Manassas VA 20110
800-700-1357
---
Master the Principles of Enterprise Engagement to Achieve Organizational Goals and Enhance Your Career
Profit from a new strategic and systematic approach to engagement to enhance your organization's brand equity; increase sales, productivity, quality, innovation, and safety, and reduce risks.
Get trained to become a Chief Engagement Officer for your organization.
Achieve ISO 10018 Quality People Management Certification to demonstrate your organization's strategic commitment to people to your customers, employees, distribution partners, vendors, communities, investors, and regulators.
Learn how to create Sustainability or Integrated Reports for Your Organization or Clients.
Get up-to-speed on ISO human resources standards and guidelines to enhance HR performance.
Live Education: Enterprise Engagement in Action. Take advantage of scheduled monthly live webinar preparation courses for the Certified Engagement Practitioner designation consisting of three one-hour classes and of quarterly Advanced Engagement Practitioner courses consisting of three one-hour webinar classes. The AEP course is for individuals or teams seeking preparation ISO 10018 professional certification status. ICEE periodically runs regional one-day workshops on ISO 10018 Quality People Management principles and certification.
Resources: The Brand Media Coalition, the only guide to the story-telling power of brands and where to source them for business, event, promotional gifting, and rewards and recognition.
2019 Enterprise Engagement Solution Provider Directory
. The only directory of engagement solution providers covering all types of agencies and tactics as well as insights on how to select them.
Communities: The Enterprise Engagement Alliance and Advocate and the Brand Media Coalition free resource centers offering access to the latest research, news, and case studies; discounts, promotions, referrals, and commissions, when appropriate to third-party solution providers from participating coalition solution provider members.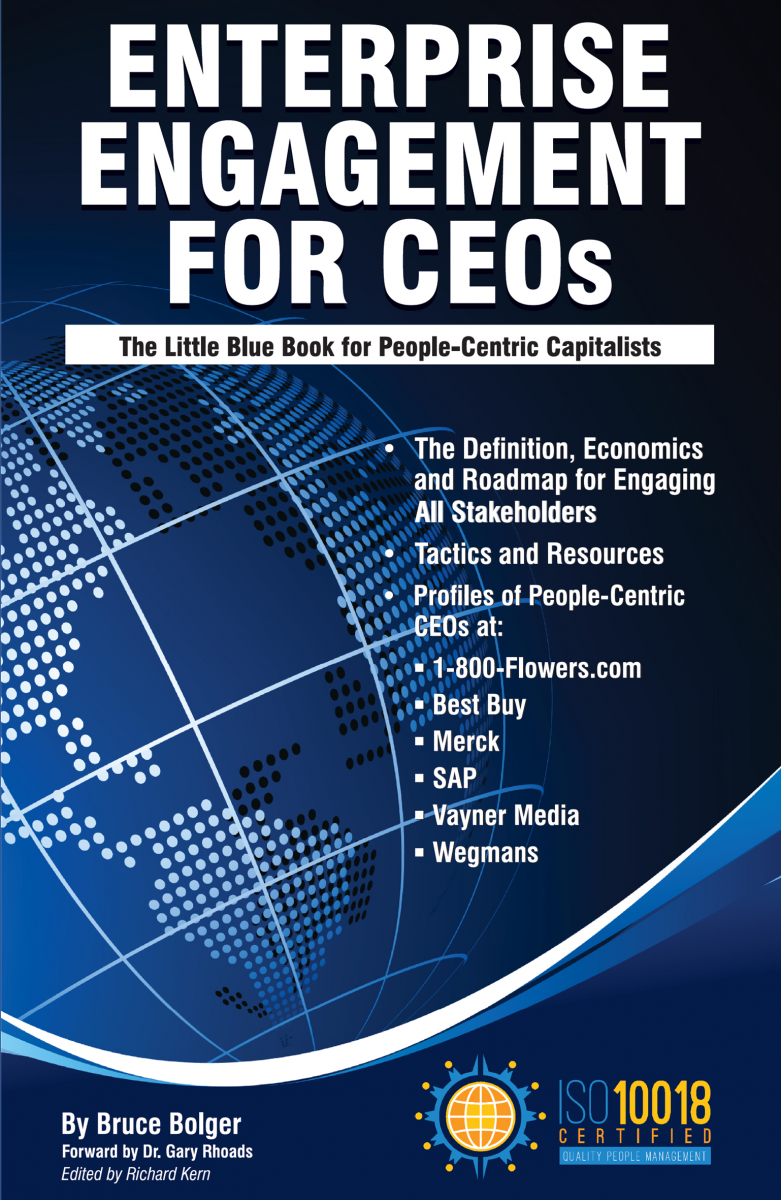 Written specifically to provide CEOs and their leadership teams a concise overview of the framework, economics, and implementation process of a CEO-led strategic and systematic approach to achieving success through people. (123 pages, $15.99)
Enterprise Engagement: The Roadmap 5th Edition
The first and most comprehensive book on Enterprise Engagement and the new ISO 9001 and ISO 10018 quality people management standards. Includes 36 chapters detailing how to better integrate and align engagement efforts across the enterprise. (312 pages, $36.)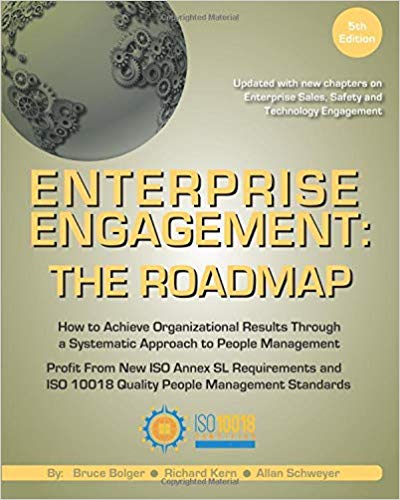 Online:
• 10-minute short course: click here for a 10-minute introduction to Enterprise
• Engagement and ISO standards on Coggno.com.
• 5-minute Audiopedia summary of the Enterprise Engagement field.
Services:
• The International Center for Enterprise Engagement at TheICEE.org, offering: ISO 10018 certification for employers, solution providers, and Enterprise Engagement technology platforms; Human Resources and Human Capital audits for organizations seeking to benchmark their practices and related Advisory services for the hospitality field.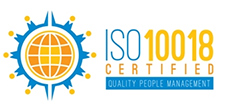 • The Engagement Agency at EngagementAgency.net, offering: complete support services for employers, solution providers, and technology firms seeking to profit from formal engagement practices for themselves or their clients, including Brand and Capability audits for solution providers to make sure their products and services are up to date.
• C-Suite Advisory Service—Education of boards, investors, and C-suite executives on the economics, framework, and implementation processes of Enterprise Engagement.
• Speakers Bureau—Select the right speaker on any aspect of engagement for your next event.
• Mergers and Acquisitions. The Engagement Agency's Mergers and Acquisition group is aware of multiple companies seeking to purchase firms in the engagement field. Contact Michael Mazer in confidence if your company is potentially for sale at 303-320-3777.
Enterprise Engagement Benchmark Tools: The Enterprise Engagement Alliance offers three tools to help organizations profit from Engagement. Click here to access the tools.
• ROI of Engagement Calculator. Use this tool to determine the potential return-on-investment of an engagement strategy.
• EE Benchmark Indicator. Confidentially benchmark your organization's Enterprise Engagement practices against organizations and best practices.
• Compare Your Company's Level of Engagement. Quickly compare your organization's level of engagement to those of others based on the same criteria as the EEA's Engaged Company Stock Index.
• Gauge Your Personal Level of Engagement. This survey, donated by Horsepower, enables individuals to gauge their own personal levels of engagement.
For more information, contact Bruce Bolger at Bolger@TheEEA.org, 914-591-7600, ext. 230.