Incentive Marketing Association Europe
RRN recently submitted questions to Incentive Marketing Association Europe President Sean Wilkinson on the role of the IMA international chapters.
RRN. Why is there an IMA Europe and Middle East, etc. separate from the US?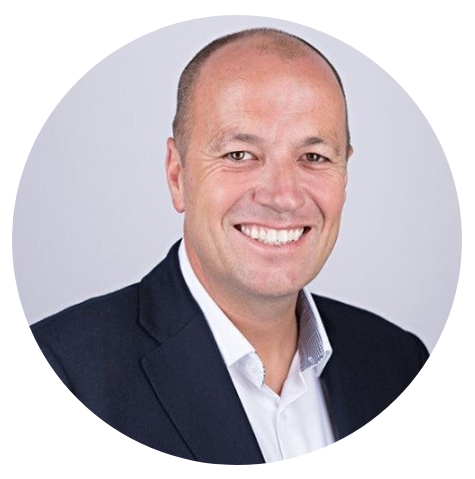 SW.
IMA Global is located in the US representing US members. IMA Europe, MEA and Brazil are located centrally in their regions and are focused on representing the local industry to strengthen the Incentive, Reward and Recognition (IRR) industry globally.
RRN. What are the primary objectives and services of IMA Europe?
SW. IMA Europe is dedicated to promoting high standards of professionalism in the IRR industry. By creating awareness for our industry and the services IMA Europe members can offer globally, we are able to help our members prosper in a changing business environment through knowledge sharing, industry content delivery and networking.
We deliver this with the facilitation of member activities to include pan-European events, webinars, monthly publications, and virtual monthly networking etc.
RRN. US IMA members are invited to join the IMA Europe chapter. What's the value?
SW. We have always had a contingent of US members that also have a presence in Europe as well as the US. By more US companies joining IMA Europe, it will broaden member reach, extend networking opportunities, and deliver a platform for global collaborations.
RRN. What differences do you see between the US and other markets related to incentives and recognition?
SW. In the US, a significant market share is serviced by large global players. The European market is distinctly fragmented in relation to service and solution providers with geographic anomalies and uniqueness by region. This leads to specialization within many regions by local providers and cross-border collaborations
RRN. What was the impact of Brexit on the market?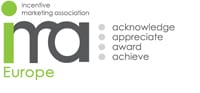 SW.
The pandemic has eclipsed Brexit with regards impact to our industry. The main effects are related merchandise with additional tariffs and delays to supply chain. Also, many UK companies were required to register in a European country to continue to trade.
RRN. How did IMA Europe adapt in the last year to continue to deliver value and connectivity to its members?
SW. We knew that it was imperative to continue to present an environment of knowledge-sharing and connectivity within the industry. With the pandemic restricting our ability to host physical events, we quickly developed a virtual solution in the form of the ''Getting Better Together'' webinar series which ran from mid-March weekly till early June.
At this early stage of the pandemic, it was a great outlet for our member community to connect and to be updated on what was happening in other regions, new initiatives in different markets and developing trends.
We then launched the ''Getting Going Together'' monthly webinar series in June through until September, covering topics that included:
•
Loyalty – Consumer Engagement and Reward
•
Technology transformation – New World of Payments and Rewards
•
Employee Engagement and Improving Motivation
•
Reward Innovation in Fintech and Start-ups
The programs are delivered by experts and leaders from across our industry.
Another new initiative that we launched was ''IMA Chat'' which is an online publication with content dedicated to theIRR industry. Initially launched for monthly circulation, we have adjusted this in 2021 to bi-monthly.

To support our members and member companies, we worked with IMA Europe member BigBuy in the donation of PPEs to member-nominated front-line facilities and to support workplace safety as employees started to return to work.
To elevate knowledge sharing, we launched the IMA Europe ''Content Hub.'' The Content Hub is a library of knowledge for our industry which includes articles, research, presentations, on-demand webinar playbacks, white papers and more.
Later in the year we set in motion IMA ''Coffee Chats,'' our monthly casual virtual networking session. It's a great platform for members to get to know each other and share thoughts, opinions, and insights with fellow peers from the industry. We recently changed the scheduled timings to a European afternoon slot to facilitate our US colleagues. We will continue to arrange this on alternate months ongoing.
We're delighted to say that our membership actually grew over the last 12 months and that the new initiatives and activities have helped build stronger connections with our members.
RRN: What are the plans for 2022 for IMA Europe?
SW. With the pandemic getting under control and reasonable success within the Eurozone on the vaccination roll out, we can with confidence look to plan physical events in 2022.
Our draft plan at present is Paris in February/March; Amsterdam in May/June, and finally our IMA Europe London Summit on Sept. 22-23. With the return of our events, we will continue to facilitate and the deliver the new initiatives to include IMA ''Coffee Chats''; IMA Chat; Webinars; Content Hub etc…We have never been so active, engaged and connected. The future is bright.
For More Information
President, IMA Europe
---
Education, Certifications, and Information to Activate
Brand Media and Enterprise Engagement

A complete learning, certification, and information program and a course syllabus for educators.
Resources:
The
Brand Media Coalition
, the only guide to the story-telling power of brands and where to source them for business, event, promotional gifting, and rewards and recognition.
Enterprise Engagement Solution Provider Directory
. The only directory of engagement solution providers covering all types of agencies and tactics as well as insights on how to select them.
Communities:
The
Enterprise Engagement Alliance and Advocate
and the
Brand Media Coalition
free resource centers offering access to the latest research, news, and case studies; discounts, promotions, referrals, and commissions, when appropriate to third-party solution providers from participating coalition solution provider members.
Training and Certification
Enterprise Engagement Alliance Education:
Certified Engagement Practitioner; Advanced Engaged Practitioner, and Certified Engagement Solution Provider learning and certification programs on how to implement Stakeholder Capitalism principles at the tactical level.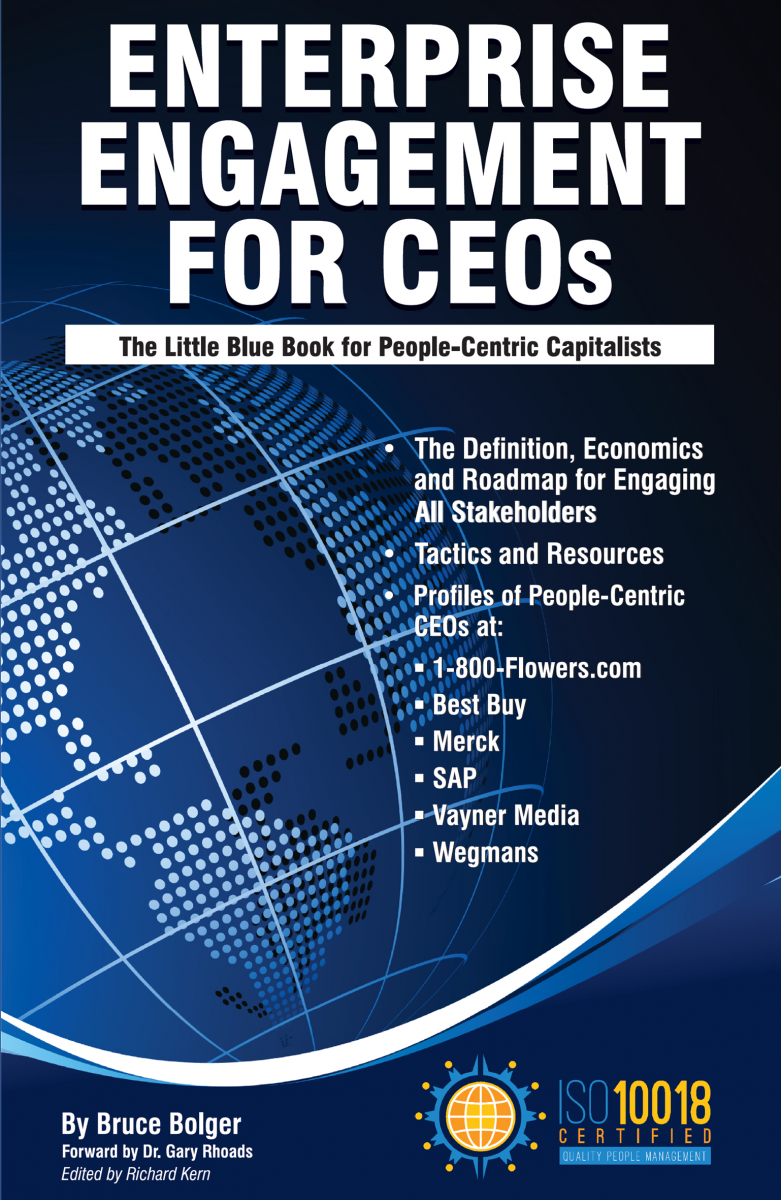 In Print:
This is the definitive implementation guide to Stakeholder Capitalism, written specifically to provide CEOs and their leadership teams a concise overview of the framework, economics, and implementation process of a CEO-led strategic and systematic approach to achieving success through people. (123 pages, $15.99)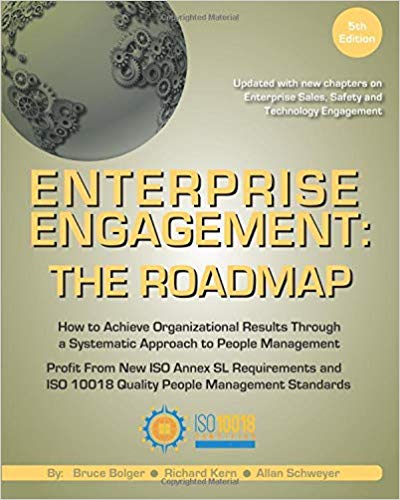 The first and most comprehensive book on Enterprise Engagement and the new ISO 9001 and ISO 10018 quality people management standards. Includes 36 chapters detailing how to better integrate and align engagement efforts across the enterprise. (312 pages, $36.)
Online:
10-minute short course: click here
for a 10-minute introduction to Enterprise Engagement and ISO standards from the Coggno.com learning platform.
Services:
• The Engagement Agency at EngagementAgency.net,
offering: complete support services for employers, solution providers, and technology firms seeking to profit from formal engagement practices for themselves or their clients, including Brand and Capability audits for solution providers to make sure their products and services are up to date.
• C-Suite Advisory Service
—Education of boards, investors, and C-suite executives on the economics, framework, and implementation processes of Enterprise Engagement.
• Speakers Bureau
—Select the right speaker on any aspect of engagement for your next event.
• Mergers and Acquisitions. The Engagement Agency's Mergers and Acquisition group is aware of multiple companies seeking to purchase firms in the engagement field. Contact Michael Mazer in confidence if your company is potentially for sale at 303-320-3777.
Enterprise Engagement Benchmark Tools:
The Enterprise Engagement Alliance offers three tools to help organizations profit from Engagement.
Click here
to access the tools.
• ROI of Engagement Calculator. Use this tool to determine the potential return-on-investment of an engagement strategy.
• EE Benchmark Indicator. Confidentially benchmark your organization's Enterprise Engagement practices against organizations and best practices.
• Compare Your Company's Level of Engagement. Quickly compare your organization's level of engagement to those of others based on the same criteria as the EEA's Engaged Company Stock Index.
• Gauge Your Personal Level of Engagement. This survey, donated by Horsepower, enables individuals to gauge their own personal levels of engagement.
For more information, contact Bruce Bolger at Bolger@TheEEA.org, 914-591-7600, ext. 230.