Professional Education Days, May 7-9 Anchored by R&R Expo in Galveston

Leading industry professionals and academics will provide training and certification in key areas of engagement and ISO 10018 leading up to an evening kick-off R&R Expo on-floor Reception.
---
With a growing library of authoritative research indicating that most organizations could achieve more tangible results through better program design and implementation, the Enterprise Engagement Alliance presents a comprehensive opportunity for professionals to hone their skills in key areas of engagement.
Under the umbrella of Engagement World, and sponsored by the International Center for Enterprise Engagement in Galveston, the Professional Education Days program is designed to provide corporate practitioners and solution providers seeking to apply the research and ISO 10018 Quality People Management framework a time-efficient opportunity to update their teams on multiple areas of engagement. An array of learning and certification opportunities have been created by leaders in their respective fields and are specifically designed for people in Human Resources, Quality Management, Marketing and Sales who seek to understand research-based best practices and ISO standards.
The R&R Expo, May 8-9, focuses on promoting the best rewards & recognition practices, featuring the leading brands, master fulfillment companies, gift card and technology firms active in the world of rewards & recognition and attracts planners and buyers from leading solution providers and corporations. The Professional Education Days program will include learning and certification opportunities in the following areas:
Education in Multiple Areas of Engagement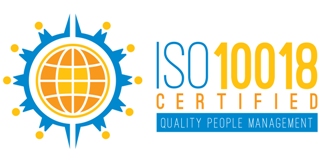 ISO 10018 Training: The International Center for Enterprise Engagement (ICEE)
will present a training program on ISO 10018 Quality People Management standards, including the return-on-investment, framework and implementation process; how organizations can benefit; and the various options for organizations and solution providers. This includes preparation for the Enterprise Engagement Alliance's Advanced Engagement Practitioner (AEP) certification.
Leadership Training and Culture: CultureWorks.com
, an innovator in employee engagement, leadership and cultural transformation solutions, provides What Motivates Me Engagement Training and All In Leadership Training, as well as The Motivators Assessment, the world's most extensive and scientific assessment to help individuals identify their unique blend of core motivators. Based on two decades of experience, the program helps managers and leaders create cultures where employees feel that what they do every day matters and makes a difference. Training certification available.
Effective Incentive Program Design: The Incentive Marketing Association (IMA)
will provide the training required to achieve the Incentive Professional designation, reflecting an understanding of proper program design to ensure the best possible outcomes and measurable results. Research indicates that many incentive and loyalty programs can achieve greater objectives through better program design and reward implementation. "The Principles of Results-Based Incentive Program Design" addresses the steps critical to designing effective incentive and recognition for employees, channel partners, or consumers.
Recognition Best Practices: Recognition Professionals International (RPI)
will provide a formal learning program on best practices related to this critical engagement tool, including strategy, management responsibility, communication, training, events, program change and more. The program includes preparation for formal RPI certification in best practices of recognition design and implementation. "Recognition Fundamentals provides a sequential process for anyone looking to either begin employee recognition initiatives or assess and update your current efforts. You'll benefit from practical ideas on such concepts as developing a strategy, creating management support, measurement and training," says Rita Maehling, former HR Director at a leading medical device company.
Gift Card Best Practices:
A session by the producers of
Flourish: The Growth of Branded Currency Conference
will share the latest implications of research on proper use and design of gift card programs to maximize their value and return-on-investment, presented by the Enterprise Engagement Alliance.
Rewards and Recognition Industry Town Hall Meeting to address growth opportunities.
The event will also feature an industry-wide "Town Hall" Meeting at 4 pm Tuesday, just before the
R&R Expo
's opening on-floor reception at 5:30 pm, in which everyone will be able to discuss how to address the opportunity to significantly increase growth and profit margins by educating the world about the proper use of rewards & recognition.
Expo Kicks Off With Evening Reception
The R&R Expo
opens on Tuesday evening with an on-floor reception from 5:30 pm-7:30 pm, followed by the event's Annual Networking Dinner. The R&R Expo is also open Wednesday from 9:30 am-3:30 pm.
The Expo format includes semi-private Conversation Centers with tables and chairs for each exhibitor instead of traditional booths to promote one-on-one discussions, explains Nick Gazivoda, Show Director. "The format is designed so that exhibitors can replace about 20 days on the road seeing customers with two days at the R&R Expo, and so that buyers can have quality one-on-one discussions about their needs in a relaxed atmosphere." The R&R Expo is the only industry expo in the U.S. open to all qualified corporate practitioners and solution providers, Gazivoda adds.
---
For More Information, or to Exhibit
Contact:
Nick Gazivoda
914-591-7600, ext. 238