Power Sales Sees More Focus on Fast Delivery Than Personalization
Power Sales has led the industry in its investment in customization and personalization capabilities, yet still sees more interest in fast delivery than on maximizing and personalizing the reward experience.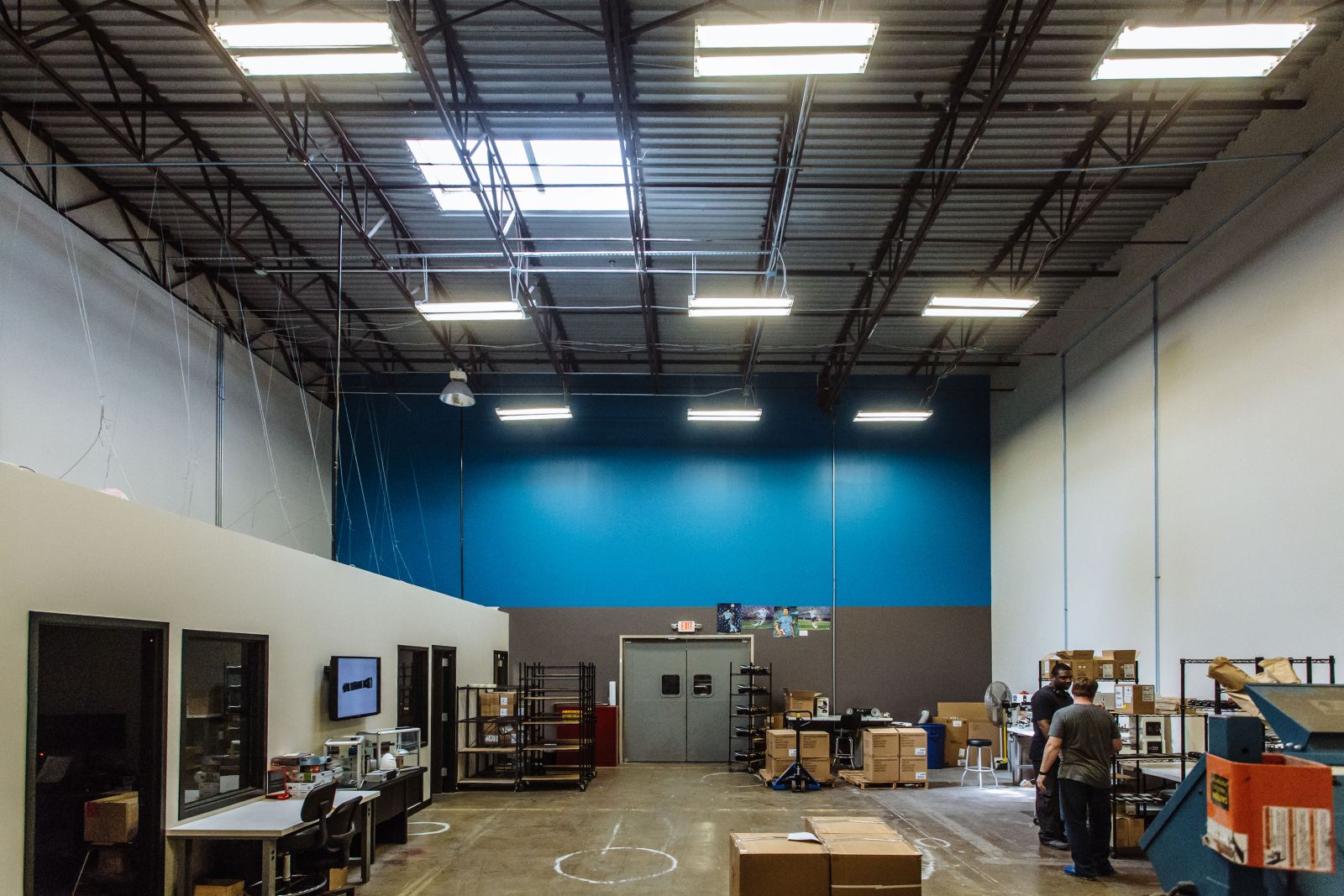 Power Sales
, the Kansas City, KS-based master fulfillment company, probably has made as big an investment as any of its competitors in customization capabilities for brands used in rewards and gift programs. The firm has two laser engravers and three pad printers, making it possible for companies to put their logo on almost any type of brand-name merchandise. And yet, Power Sales President Dave Roberts says, personalization accounts for only about 10% of his business. That said, he notes that the customization and personalization business is expanding at about the same brisk rate as his merchandise business, which he estimates could grow by 15% this year.
Roberts explains: "I believe in the research that says that imprinting and personalizing rewards is a big part of the experience, so I'm a little surprised that only 10% of our customers use personalized rewards, but a lot of our products are drop-shipped as part of points programs in which it probably doesn't make as much sense to personalize products than in bulk gift applications." Based on his customers, Roberts says, the big focus is on providing people the selection they want, fast delivery and effective, personal service.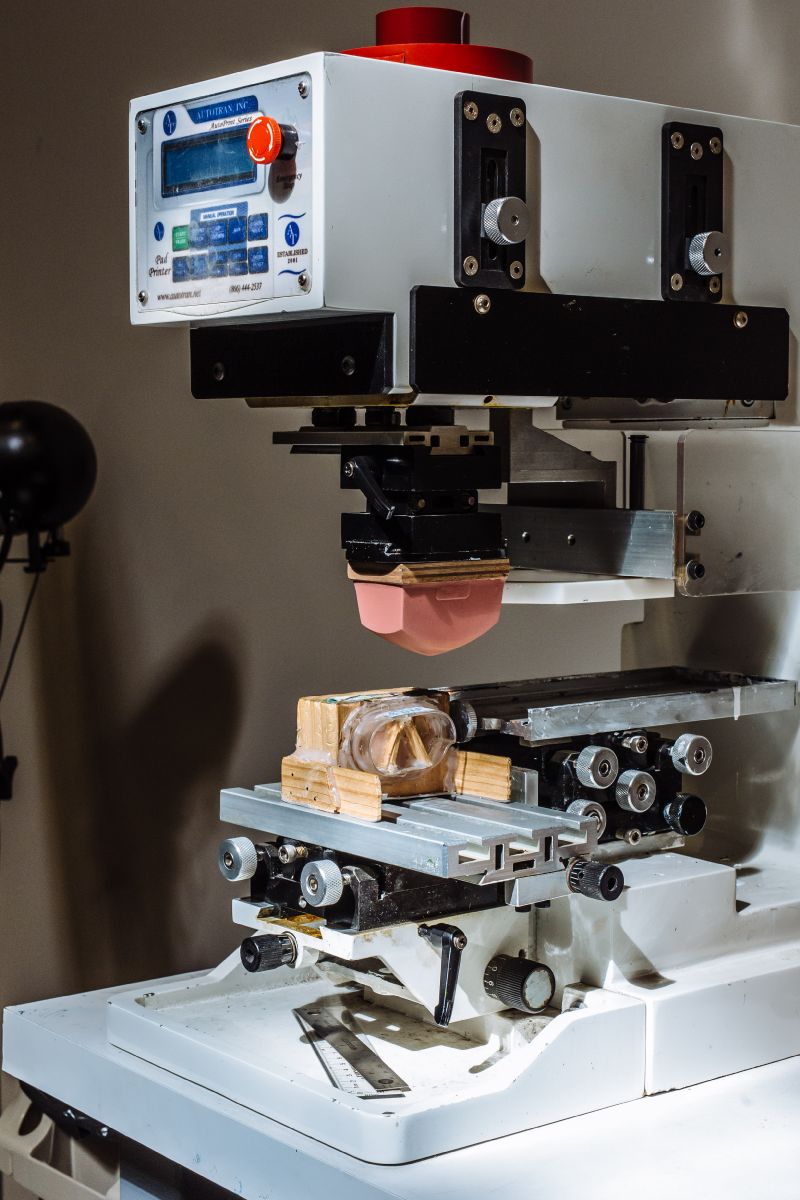 Power Sales provides master fulfillment services for some of the nation's leading brands and for "a good many of the incentive, recognition, loyalty and promotional products companies active in the market," says Roberts. "We have continually increased our inventory because we've seen that people enjoy the ability to select the colors and models they want from a particular brand, and they want to see the best brands represented. There's nothing quite like having an impulse to order something you want with your points, find it online, and have it rapidly delivered to your door."
Unlike other master fulfillment companies, Power Sales doesn't have any special programs such as training or support services for its reseller customers. Roberts says they focus on meeting the needs of customers, including the brands that depend on companies like Power Sales to properly manage their corporate sales, and on the incentive, recognition, promotional product, loyalty and related companies that serve the corporate market. "Since we don't work with the end-user, we often don't know what the products are used for, except if it's a bulk gift order with a letter enclosed or some other customization. I would say that our role is to execute what our customers need that results in engagement with their award winners and gift recipients. We're more flexible than most, have a great staff and a lot of control systems, and maintain a lot of inventory. That's what our customers are telling us they want, and they're voting with their commitment to us."
Roberts attributes a lot of his company's growth to his it's focus on continuous improvement in inventory and execution, but equally to people. The company has just added 45,000 square feet to its warehouse. "A lot of our success is because of execution and service," he says. "We have 10,000 products, stock heavily, broad and deep, and focus on customer service by investing in people. When people order something, their expectation is they'll get it fast, and they want to know that even if they're ordering on a Saturday. That's part of the recipient experience. And if something does happen, you get responsive customer service. We pay a lot of attention to our metrics." He also points out that his Midwest location gives his company an advantage on shipping times and rates over companies in less central locations.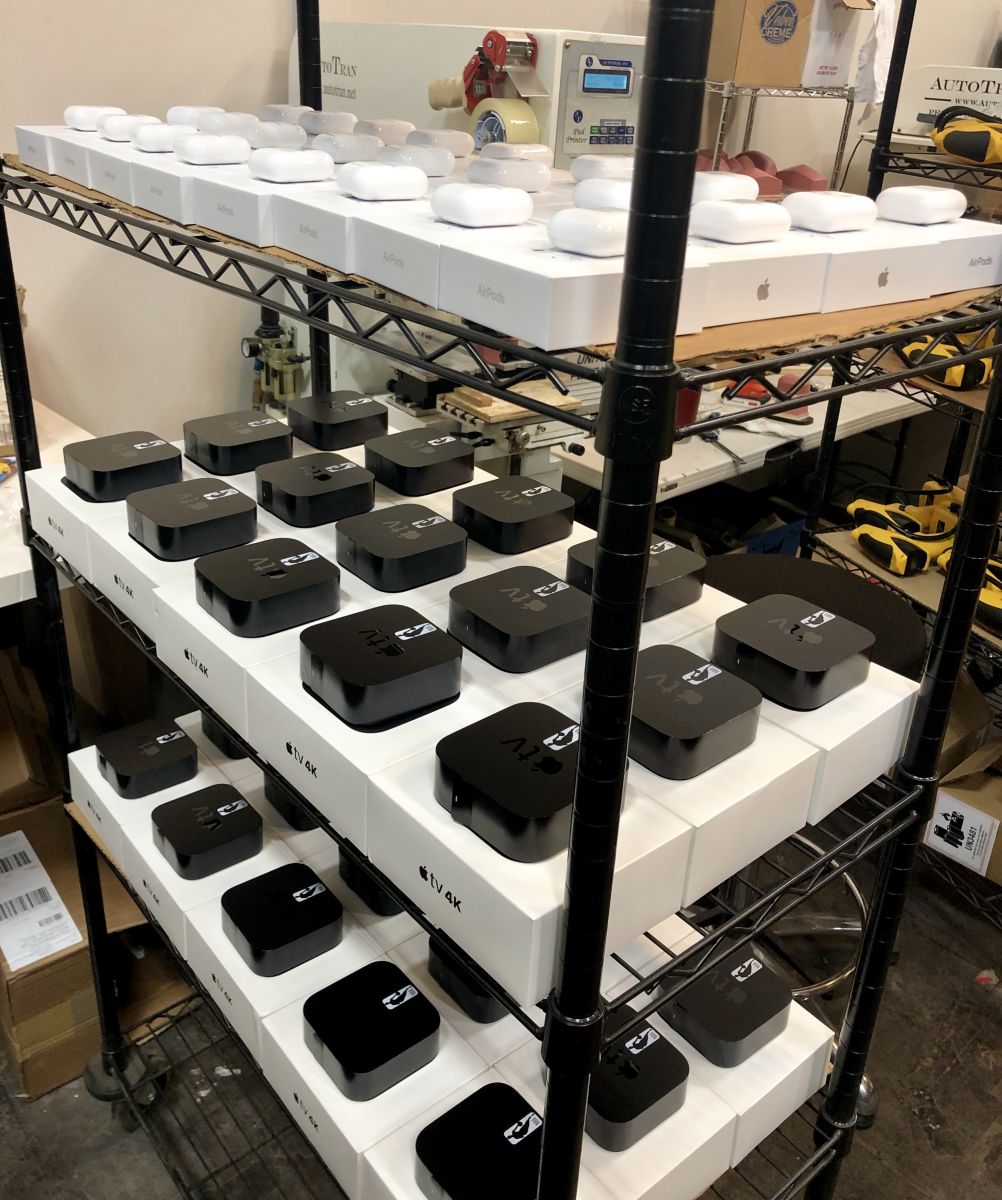 Roberts notes that taking care of his company's people is a big deal and an important contributor to the company's success. "We've got a lot of people who've been here for 10 or 20 years. We don't have much turnover. We try to find good people, and we try to reward them and pay attention to what's good for them, advance them, and make sure that everyone shares to a degree in our success, including bonuses for people in the distribution center. We know that when people are proud of the company and their jobs, and they have the knowledge and skills they need, it will be reflected in our business."
Perhaps the biggest aggravation these days for Power Sales, Roberts says, is the issue of tariffs. He believes the simmering trade war has created uncertainty, making it more difficult to plan, and is adding costs that in the end, he adds, end up being paid for by the consumer.
So how do companies such as Power Sales compete in terms of pricing in the era of the mega online retailers and the attendant price competition? Roberts explains: "It's not easy, because the brands that serve the corporate market want to be careful not to undercut their retail customers. And yes, people can check online for pricing at any time, but obviously we have managed quite well, given our continued year-over-year growth, by focusing on delivering what our customers need—depth of product, the necessary inventory on hand and the ability to customize a gift or reward with a logo or message."
For More Information
Patrick Roberts
913-324-4900, ext. 111
---
Master the Principles of Enterprise Engagement to Achieve Organizational Goals and Enhance Your Career
Profit from a new systematic approach to engagement to enhance your organization's brand equity; increase sales, productivity, quality, innovation, and safety, and reduce risks.
Achieve ISO 10018 Quality People Management Certification to demonstrate your organization's strategic commitment to people to your customers, employees, distribution partners, vendors, communities, investors, and regulators.
Live Education:
Enterprise Engagement in Action Conference at Engagement World
, April 3, 2019, in San Francisco, in conjunction with the Selling Power Sales 3.0 Conference. Learn about the economics, framework, and implementation process for an ISO certifiable approach to achieving organizational objectives by strategically fostering the proactive involvement of all stakeholders.
Learn more and register now
.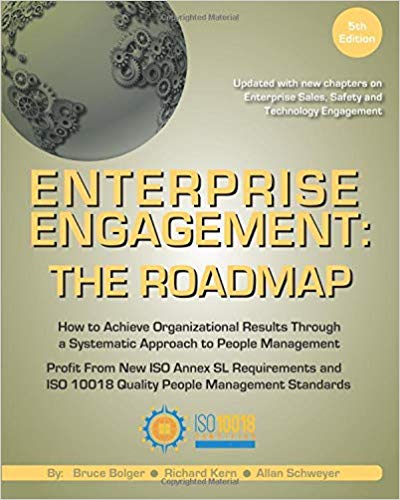 The first and most comprehensive book on Enterprise Engagement and the new ISO 9001 and ISO 10018 quality people management standards.
Online:

The Enterprise Engagement Academy at EEA.tmlu.org
, providing the only formal training on Enterprise Engagement and the new ISO 9001 and ISO 10018 quality people management standards. Provides preparation for professionals to support organizations seeking ISO 10018 employer or solution provider certification, as well as elective courses on Trade Show Engagement, Rewards and Recognition, Government, and other topics.
Plus
: 10-minute short course:
click here
for a 10-minute introduction to Enterprise Engagement and ISO standards on
Coggno.com
.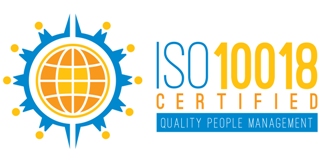 Services: The International Center for Enterprise Engagement at TheICEE.org
, offering: ISO 10018 certification for employers, solution providers, and Enterprise Engagement technology platforms; Human Resources and Human Capital audits for organizations seeking to benchmark their practices and related Advisory services for the hospitality field.
The Engagement Agency at EngagementAgency.net
, offering: complete support services for employers, solution providers, and technology firms seeking to profit from formal engagement practices for themselves or their clients, including Brand and Capability audits for solution providers to make sure their products and services are up to date.
C-Suite Advisory Service
—Education of boards, investors, and C-suite executives on the economics, framework, and implementation processes of Enterprise Engagement.
Speakers Bureau
—Select the right speaker on any aspect of engagement for your next event.
Mergers and Acquisitions.
The Engagement Agency's Mergers and Acquisition group is aware of multiple companies seeking to purchase firms in the engagement field. Contact Michael Mazer in confidence if your company is potentially for sale at 303-320-3777.
Enterprise Engagement Benchmark Tools:
The Enterprise Engagement Alliance offers three tools to help organizations profit from Engagement.
Click here
to access the tools.
• ROI of Engagement Calculator. Use this tool to determine the potential return-on-investment of an engagement strategy.
• EE Benchmark Indicator. Confidentially benchmark your organization's Enterprise Engagement practices against organizations and best practices.
• Compare Your Company's Level of Engagement. Quickly compare your organization's level of engagement to those of others based on the same criteria as the EEA's Engaged Company Stock Index.
• Gauge Your Personal Level of Engagement. This survey, donated by Horsepower, enables individuals to gauge their own personal levels of engagement.
For more information, contact Bruce Bolger at Bolger@TheEEA.org, 914-591-7600, ext. 230.