Power Sales President Dave Roberts on Dealing With Change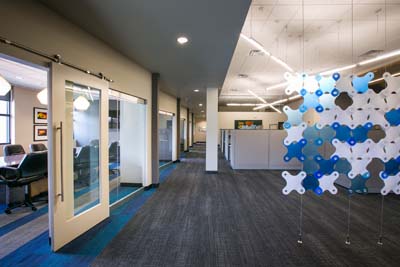 Few people have a better perspective on what's happening in the rewards and recognition business than Dave Roberts, President of
Power Sales Inc.
, one of the leading wholesale fulfillment companies specializing on the incentive, loyalty, promotional and recognition marketplace. We recently asked Roberts about the impact of engagement and other changes in the marketplace during the 40 years he has been in the business.
One of the first things he cites is the growing demand to personalize branded merchandise – his company now has the printing equipment in house to imprint a company's name on just about any brand, and Roberts admits this is getting close to being a double-digit share of his business. To be clear, this is about putting a company's name on a branded award, as opposed to an unbranded promotional product. He says he's also seeing increased demand for customization of packaging and/or personalized messaging, "but the growth hasn't happened as quickly as I would have expected so far – it's such a logical thing to personalize an award."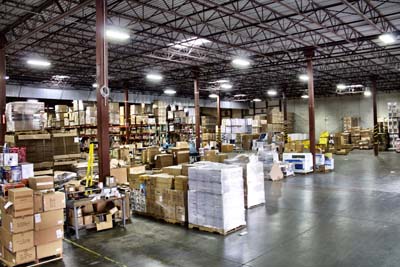 The 80/20 Rule Recedes
On the other hand, Roberts says he has noticed that the old 80/20 rule no longer applies as it relates to redemptions: "We're surprised by the breadth of items people select….This makes us very well prepared for the concept of surprise and delight, because we can provide our customers with a broad choice that's available now." While Fitbits are particularly hot now, as tablets were not too long ago, he says it's becoming clear that people are particular about what they want, and that can be just about anything.
Roberts notes that his company is well-positioned to take advantage of the increased desire of companies to provide truly engaging rewards. "Part of that," he says, "is making sure that people can get precisely what they want. Gone are the days of people getting a catalog and begrudgingly choosing a color other than what they want or waiting weeks for it to arrive." The entrance of Amazon.com into the marketplace, he explains, raised expectations – not only as to the ability to get what someone wants, but to have it delivered within days.
"Part of engagement," Roberts says, "is making sure people get exactly what they want when they want it." For Power Sales, that means having nearly 70 employees handle over 6,500 different in-stock items (growing weekly) in over 100,000 square feet of warehouse space in Kansas City, in a slow period processing about 2,500 redemptions a day. And the company has recently added apparel to its offerings, which now consist of about 250 brands.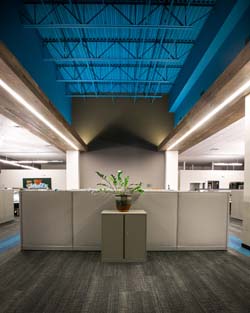 Continuous Growth and Change
While he wouldn't confirm his annual sales, Roberts didn't deny industry estimates of upwards of $100 million, and he did say that Power Sales has grown every year since it launched, albeit less so during the recent recession. The next big challenge as engagement emerges, he says, is when companies in greater numbers realize the importance of customizing messages on boxes or adding personal letters inside. "When it's just a matter of a few of items, it's okay. But to scale this will require use of technology so that the processing of matching letters and other personalization with each box is accurate and automated."
Thankfully, he says, one of the big friends of his company is technology, which enables it to automate connections with his clients and suppliers to speed the flow of information and redemptions and maximize the participant experience. Roberts says it wasn't long ago that redemptions had to be handled manually, and that now almost everything is automated in one way or another.
Another big change he sees is the tremendous fragmentation in the business. "Many of our big players that used to handle fulfillment on their own decided it was more efficient to outsource," Roberts says. "We've also seen growth due to the broad number of players in all areas of incentives, loyalty, recognition, business gifts and promotional products who need our wholesale pricing and fulfillment services for rewards." He believes that Power Sales is able to provide customers prices well below retail in most cases, and that most of the time he can access even the hottest products. "We're important to our manufacturer customers in many cases because we help them service a large number of customers who aren't individually large enough for them to manage."
Roberts emphasizes that he only sees the marketplace through the perspective of the other solution providers he has contact with, because Power Sales doesn't work directly with corporations. "We just do what they tell us," he says, "and by listening, we learn about new ways we can help them improve their business…that's the core of our business philosophy."