Power Sales CEO Sees No Signs of Recession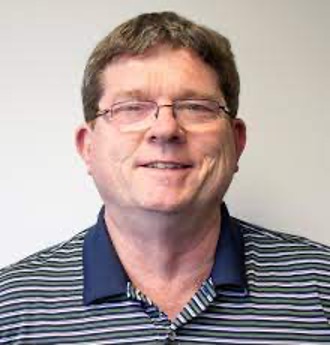 To find out what's happening in the incentive, rewards, and recognition business, one only must talk with Dave Roberts, Founder and CEO of Power Sales, easily of the top five master fulfillment companies in the IRR (Incentive, Rewards, and Recognition) business. Roberts is know in the IRR industry for being a straight shooter.

By Bruce Bolger

The incentive business continues to grow briskly with no signs of recession, says Dave Roberts, CEO of Kansas City-based Power Sales, which is on the process of adding 58,000 feet of warehouse space on top of the 157,000 already filled with products from about 375 leading brands.



RRN caught up with Roberts as part of our continual dedication to reporting on trends in the incentive, rewards, and recognition business. Roberts has become a reliable source for business conditions in the IRR merchandise marketplace because his company does nothing but, as he puts it, "ship boxes" in this industry. His company does not offer any other technology but what he says are state-of-the-art electronics capabilities to power his clients' catalogs. His company's only clients are incentive, recognition, loyalty, promotional products and other third parties that sell brands to end-user corporations for just about any purpose but retail.

Roberts reports that the company powered right through the Covid pandemic in terms of sales growth, with strong years in 2021 and 2022 and continued growth coming into 2023 with no signs of a slowdown yet. Additionally, the supply chain issues that so plagued his business during Covid have largely receded, as have the price pressures coming from highly inflated shipping costs and shortages. While he wouldn't say that prices for consumer products are tumbling across the board, he notes that many brands brought in more inventory than they needed during the height of uncertainty and now have more than they need. "There are certainly more selective opportunities."

Because the company only sells through third parties, it's difficult for Roberts to attribute the growth to the type of program—sales or non-sales employee, customer, channel partner, fund-raising, etc. What he can say is that the traditional incentive, recognition, loyalty, and promotional sources are remaining strong and that yes there are some new names showing up that might be related to the start-up craze in gifting and recognition platforms.

"Obviously, I cannot tell the extent to which our growth is coming from market share or industry growth, but it's safe to say it's probably a little of both."

The family owned and managed company, he always stresses, sticks to its knitting. That includes a fully staffed and equipped personalization and customization operation that creates unique offerings in the thousands for leading clients and he believes is an important part of what makes his company unique from retail solutions and many of his industry competitors.

With continued demand from diverse customers, fewer supply chain and inflationary pressures, and a singularly focused business, not to mention four family members involved in a company with now nearly 160 employees, Roberts humbly admits he has little to complain about. That said, he remains baffled about how difficult it is to describe what his company does even though people frequently experience it as employees, consumers, or business people.

He says he is certain his clients—the incentive, recognition, promotional and other marketing and HR firms---can benefit from educating corporate America on the importance of this field and that it will benefit his company if they succeed.

Subscribe to RRN's weekly e-newsletter.

---
Profit From the "S" of Environmental, Social, Governance (ESG)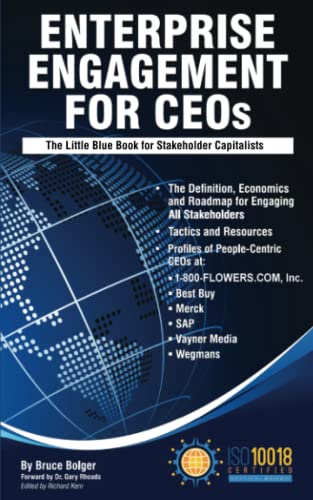 Through education, media, business development, advisory services, and outreach, the
Enterprise Engagement Alliance
supports boards, business analysts, the C-suite, management in finance, marketing, sales, human resources and operations, etc., educators, students and engagement solution providers seeking a competitive advantage by implementing a strategic and systematic approach to stakeholder engagement across the enterprise.
Click here
for details on all EEA and RRN media services.
1. Professional Education on Stakeholder Management and Total Rewards
Become part of the EEA as an individual, corporation, or solution provider to gain access to valuable learning, thought leadership, and marketing resources.
The only education and certification program focusing on Stakeholder Engagement and Human Capital metrics and reporting, featuring seven members-only training videos that provide preparation for certification in Enterprise Engagement.
EEA books: Paid EEA participants receive Enterprise Engagement for CEOs: The Little Blue Book for People-Centric Capitalists, a quick implementation guide for CEOs; Enterprise Engagement: The Roadmap 5th Edition implementation guide; a comprehensive textbook for practitioners, academics, and students, plus four books on theory and implementation from leaders in Stakeholder Management, Finance, Human Capital Management, and Culture.
2. Media
3. Fully Integrated Business Development for Engagement and Total Rewards
Strategic
Business Development
for
Stakeholder Management
and
Total Rewards
solution providers, including Integrated blog, social media, and e-newsletter campaigns managed by content marketing experts.
4. Advisory Services for Organizations
Stakeholder Management Business Plans
;
Human Capital Management, Metrics, and Reporting
for organizations, including ISO human capital certifications, and services for solution providers.
5. Outreach in the US and Around the World on Stakeholder Management and Total Rewards
The EEA promotes a strategic approach to people management and total rewards through its e-newsletters, web sites, and social media reaching 20,000 professionals a month and through other activities, such as: