Partners for Incentives: Promotional Distributors Deliver
When Partners for Incentives CEO Mary Anne Comotto purchased the company in 2000 from industry veteran Walter Schaeffer, the company focused on providing a complete suite of incentive, recognition, loyalty and support services to support the incentive, recognition, loyalty market and promotional distributors. While industry surveys suggest that only a relatively small percentage of distributors sell incentive and recognition programs, she has built a thriving business working with distributors and expects that growth only to continue after the Covid-19 crisis is behind us. PFI is a new member of the Brand Media Coalition.
The incentive business is filled with companies that have changed and adapted to the times. Originally founded during the trading stamp era as a retail redemption company serving Columbus, Cincinnati, and Cleveland, the founder Walter Schaeffer pivoted when the trading stamp business died out and built a thriving fulfillment and support service for incentive, recognition, loyalty companies, and promotional products distributors. Having served as the company's chief financial officer, Mary Anne Comotto was a natural fit when Schaefer decided to sell.
Focusing on a Model That Works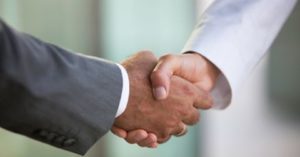 Rather than change the company's direction, Comotto doubled down on its vision of working with incentive, recognition, loyalty, distributor and other marketing and HR consultants rather than focusing on developing end-user business. While she says the company has all the inhouse resources of a full-service incentive, recognition, and B2B loyalty company, including online and print catalogs and start-of-the-art fulfillment; program management technology; program design, implementation, project management, and creative services, etc., she focuses on supporting industry partners instead of going after the end-user client. She still believes this makes sense, despite the devastation done to the promotional products business in the short term.
Why? The company's nearly 1,000 partners representing almost all sectors of incentives, recognition, and marketing, including many promotional distributors, she says, can deliver far more business on a sustainable basis than if she hired her own sales force to work with end-user clients. She believes that when the dust settles from the crisis, even more distributors will focus on incentive and engagement programs. A lot of the support her company offers, she says, relates to assisting her partners with presentations and with closing sales; designing effective and measurable programs; selecting the right brands and products for awards and management of the redemption experience; performance reporting, mostly she says, on a behind-the-scenes basis. She recently recruited one of her account team from a leading recognition management firm.
"Our partners like that we can provide across-the-board back office support based on their needs without the client needing to know the specific nature of our relationships." Her company has about nine people involved with program design and customer support, she says, with over 50 employees in all. "An important part of our role is helping with proposals, brainstorming, program design, and making sure the customer's recipient has a seamless award experience." Her company had to make reductions in the warehouse but has so far maintained most of her staff.
The company's open-door, collaborative and caring culture, she says, contributes to her organization's success because of the ability to retain people with the experience necessary to deliver the best results. "There are a lot of different variables in an incentive, recognition, and loyalty program, and a lot can go right or wrong, so it pays to have people who have seen just about everything."
Location, Location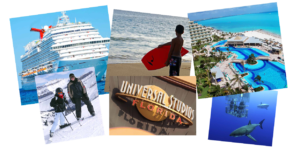 Located in downtown Cleveland under 30 minutes from the airport, her company offers inhouse resources that most incentive companies no longer provide, such as full-service fulfillment from a 100,000-square foot warehouse stocking almost all the leading brands except large appliances. Redemption services include both domestic and international award delivery. The company offers customization of cartons and packing slips and inserts. Another 100,000 square-foot floor houses the company's "Rock and Run the Warehouse" program, a warehouse run-through program that can include a live DJ, cheerleaders, referees, refreshments, and shelves stocked with the right mix of brand name merchandise customized to the audience and program. The program can include visits to local attractions, such as the Rock and Roll Hall of Fame; Cleveland Cavaliers, Browns or Indians games; the Cleveland Museum of Art, and more. The company stocks most of the world's leading brands, she says, and offers travel experiences, event tickets, and even has a points-based airline booking engine. Award offerings including gift cards and e-codes.
The company's technology program management platform supports any type of points-based incentive or recognition program, she says, with the ability to customize the look, add specific content, send e-mail standing reports and other communications, including prize shipment notification; games and surveys; support peer-to-peer recognition programs, and more. The award catalogs, she says, can be precisely curated with the right brands and products for the audience. "All of our technology is fully integrated with our accounting and fulfillment operations so that we have all the information we need in one place on a real-time basis."
Her company's online TOPS platform makes it easy for companies to reward any stakeholder with points to redeem on a catalog with over 8,000 items.
To support her client's communications needs, the company provides design, copyrighting, printing and fulfillment of promotional materials.
Comotto is not dismayed that surveys published by Promotional Products Association and Ad Specialty Institute suggest that less than 10% of promotional distributors sell incentive programs, despite two decades of educational effort by incentive industry associations and media. In fact, Comotto believes this is a positive. "What this really means is that there is significant growth yet to be had as more distributors seek to diversify and add value. The more we can educate distributors on how incentive and recognition programs can add value and generate more opportunities for promotional products and other businesses, and the better we can support them so that it's a seamless business for them and their clients achieve results, the more we will grow."
For More Information
Mary Anne Comotto
Tel. 216-881-1969
---
Education, Certifications, and Information to Activate
Brand Media and Enterprise Engagement

A complete learning, certification, and information program and a course syllabus for educators.
Resources:
The
Brand Media Coalition
, the only guide to the story-telling power of brands and where to source them for business, event, promotional gifting, and rewards and recognition.
Enterprise Engagement Solution Provider Directory
. The only directory of engagement solution providers covering all types of agencies and tactics as well as insights on how to select them.
Communities:
The
Enterprise Engagement Alliance and Advocate
and the
Brand Media Coalition
free resource centers offering access to the latest research, news, and case studies; discounts, promotions, referrals, and commissions, when appropriate to third-party solution providers from participating coalition solution provider members.
Training and Certification
Enterprise Engagement Alliance Education:
Certified Engagement Practitioner; Advanced Engaged Practitioner, and Certified Engagement Solution Provider learning and certification programs on how to implement Stakeholder Capitalism principles at the tactical level.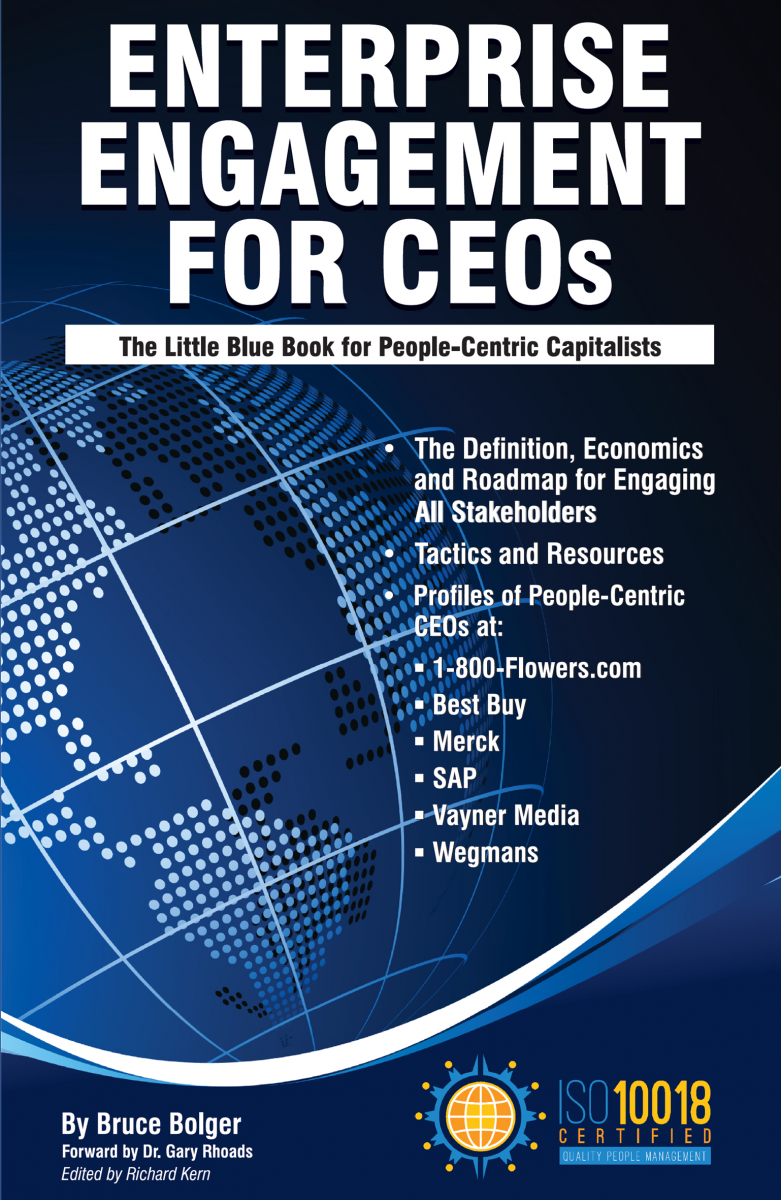 In Print:
This is the definitive implementation guide to Stakeholder Capitalism, written specifically to provide CEOs and their leadership teams a concise overview of the framework, economics, and implementation process of a CEO-led strategic and systematic approach to achieving success through people. (123 pages, $15.99)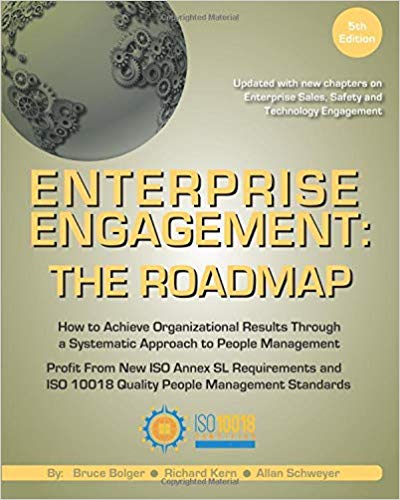 The first and most comprehensive book on Enterprise Engagement and the new ISO 9001 and ISO 10018 quality people management standards. Includes 36 chapters detailing how to better integrate and align engagement efforts across the enterprise. (312 pages, $36.)
Online:
10-minute short course: click here
for a 10-minute introduction to Enterprise Engagement and ISO standards from the Coggno.com learning platform.
Services:
• The Engagement Agency at EngagementAgency.net,
offering: complete support services for employers, solution providers, and technology firms seeking to profit from formal engagement practices for themselves or their clients, including Brand and Capability audits for solution providers to make sure their products and services are up to date.
• C-Suite Advisory Service
—Education of boards, investors, and C-suite executives on the economics, framework, and implementation processes of Enterprise Engagement.
• Speakers Bureau
—Select the right speaker on any aspect of engagement for your next event.
• Mergers and Acquisitions. The Engagement Agency's Mergers and Acquisition group is aware of multiple companies seeking to purchase firms in the engagement field. Contact Michael Mazer in confidence if your company is potentially for sale at 303-320-3777.
Enterprise Engagement Benchmark Tools:
The Enterprise Engagement Alliance offers three tools to help organizations profit from Engagement.
Click here
to access the tools.
• ROI of Engagement Calculator. Use this tool to determine the potential return-on-investment of an engagement strategy.
• EE Benchmark Indicator. Confidentially benchmark your organization's Enterprise Engagement practices against organizations and best practices.
• Compare Your Company's Level of Engagement. Quickly compare your organization's level of engagement to those of others based on the same criteria as the EEA's Engaged Company Stock Index.
• Gauge Your Personal Level of Engagement. This survey, donated by Horsepower, enables individuals to gauge their own personal levels of engagement.
For more information, contact Bruce Bolger at Bolger@TheEEA.org, 914-591-7600, ext. 230.