PPAI Seeks Manager of Corporate Social Responsibility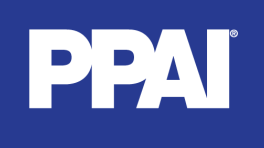 The world's largest promotional products association seeks a Corporate Social Responsibility Manager to lead its "efforts through innovative and purposeful initiatives." More organizations can be expected to create corporate sustainability positions in light of the upcoming European Union Corporate Sustainability Directive, which will directly affect at least 3,000 of the largest US companies, their suppliers and distribution partners.

The Texas-based Promotional Products Association International is "looking for someone who believes in the power of corporate social responsibility to transform communities and make a positive impact on the world. We are committed to leading the way member businesses approach social responsibility and environmental sustainability. We're seeking a Corporate Social Responsibility guru to join our team and lead our efforts through innovative and purposeful initiatives."

Click here to apply "if you're ready to unleash your creativity and leave an indelible mark on the world through corporate social responsibility."

The job responsibilities include:

Create as well as execute the strategy on behalf of the association working directly with our members.
Develop and implement a cutting-edge corporate social responsibility (CSR) strategy that aligns with our association's values, mission, and business objectives.
Collaborate with internal stakeholders to embed CSR principles and practices throughout the organization, fostering a culture of social responsibility and sustainability.
Identify and engage with external partners and members to build strategic alliances and maximize the positive impact of our CSR efforts.
Track, measure, and report on the effectiveness of CSR initiatives, providing data-driven insights to inform future strategies and improve outcomes.
Stay abreast of emerging trends, regulations, and best practices in corporate social responsibility, and proactively integrate them into our approach.
Qualifications include:
Bachelor's degree in a relevant field (e.g., Sustainability, Environmental Science, Business Administration) is preferred.
A creative visionary with at least two years of experience in corporate social responsibility, sustainability, or a related field.
Exceptional communication skills, both written and verbal, with the ability to inspire and engage diverse audiences.
Project management and organizational skills, with the ability to drive multiple initiatives simultaneously and meet deadlines.
A collaborative mindset with a knack for building relationships and working effectively across teams and departments.
---
RRN: Your Partner in Success in Incentives, Rewards, and Recognition
Published by the Enterprise Engagement Alliance at TheEEA.org
The only weekly news, how-to and resource publication of record for the Incentive, Rewards, and Recognition field.
The only marketing agency focusing specifically on the IRR and broader engagement marketplace.
Contact Bruce Bolger at 914-591-7600, ext. 230 or email Bolger@TheEEA.org when you want to get to know or get known in this growing $176 billion marketplace.
The Industry's Only Combined Media Platform and Marketing Agency to Help You Expand Your Business
All the industry news, research, announcements, and how-to articles read by over 20,000 end-users in sales, marketing, and human resources; incentive, recognition, loyalty and promotional companies, as well as marketing and human resources agencies, seeking to enhance performance through effectively designed incentive programs.
Unparalleled business development services for engagement, incentive and incentive travel, recognition firms; brands, gift cards and master fulfillment companies, and technology firms, featuring ROI-based business development strategy design and ongoing digital and social media and e-newsletter communications to help marketers profit in the coming era of cookie-less marketing.
Unique abilities for solution providers to sponsor authoritative, evergreen content directly related to what they sell through the EEA's Effective Practices series on articles in our media platforms.
EEA YouTube Channel with over three dozen how-to and insight videos and growing with nearly 100 expert guests.
Access to new technologies from EEA preferred solution providers enabling brands to create their own points-based or transactional redemption site.
Unparalleled expertise in program design, return on investment measurement, reporting, and prescriptive analytics.
Outreach to Enhance Industry Awareness

The EEA is dedicated to helping address the fact that the IRR business remains a little-known industry.
The Association of National Advertisers education effort reaches the CMOs of almost every leading brand to promote our industry and the importance of program design through created for their members.
The Brand Media Coalition has led the way in helping brands better tell their stories for use in incentive, recognition, and loyalty programs, and to actively promote the importance of the reward experience and buying through industry channels.
The Enterprise Engagement Alliance is assisting companies with the upcoming Corporate Sustainability Reporting Directive, which includes details on the practices and metrics involved with employee and customer engagement.
Promoting Effective Program Design
The EEA provides comprehensive and growing library of concise, research-based resources to promote serious ROI-based thinking, including the importance of the reward experience.
Join the Enterprise Engagement Alliance to master the processes of enterprise engagement, stakeholder management and reporting, or contact the EEA to get expert assistance on strategy design, implementation, and reporting.
RRN: Your Partner in Success in Incentives, Rewards, and Recognition
Contact Bruce Bolger at 914-591-7600, ext. 230 or email Bolger@TheEEA.org when you want to get to know or get known in this growing $1.76 billion marketplace.