PPAI Expo Report: Brands Renew Interest in Corporate Sales...Distributors Slowly Warming to Brand Gifting
Conversations with some of the leading brands and master fulfillment companies at the PPAI Brand Expo suggests that brands have renewed interest in the corporate marketplace and that distributors are slowly but surely warming up to selling brands alongside non-retail brands as business, event, and promotional gifts.
Major brands are paying new attention to the corporate marketplace and more distributors are showing interest in selling brands as business, event, and promotional gifting, according to interviews with suppliers and distributors at the recent Promotional Products Association Expo, Jan. 14-16 in Las Vegas.

After the Great Recession of 2008, many of the brands active in the incentive, rewards, and recognition market effectively shut down the divisions and outsourced the business to master fulfillment companies, whose businesses have generally grown as a result. While the industry's associations, the publishers of RRN, and others have worked with leading promotional products organizations such as the Advertising Specialty Institute and the Promotional Products Association International for decades to train distributors on the benefits of selling incentive and recognition programs, only about 7% sell these types of programs, according to industry surveys.
Brands Returning to the Corporate Market

Paul Gordon, Senior Vice President of Sales for
Rymax Marketing Services
, says he sees much more interest in the corporate market from brands than he has seen in many years. "Brands are experiencing what's happening in their retail and other channels and have a greater interest now in the corporate market because their products are being used as a gift or award to desirable people." Brands, he adds, "are what create perceived value in any type of programs, and our brands appreciate the ability to target and segment their use by industries and audiences that make sense for their demographics."

Supporting Gordon's point of view,
Land's End Business
, after observing the promotional product channel for several years, this year exhibited its new business-to-business service. "Distributors are very receptive because their customers are asking for brand names and the Land's End name resonates with them," explains Kate Herzer, Vice-President, Sales. "We have created this new division specifically to address the needs of the business-to-business marketplace."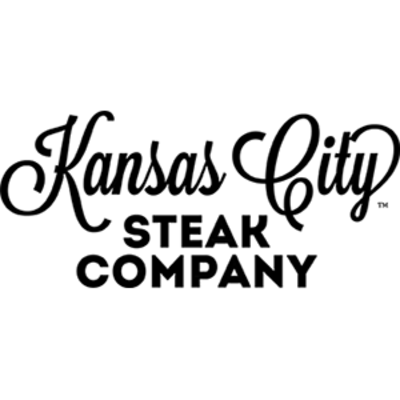 Kansas City Steaks
, another retail brand exhibiting at the show, likes the corporate market "because 70% of our business is at holiday time," explains Paul Ghekas, Director of Sales. "The corporate market gives us more exposure throughout the year, since our products make great gifts for just about any occasion, including length of service, events, birthdays, work anniversaries or other celebrations. We can provide customization and personalization that helps distributors provide value to their clients and generate a profit at the same time."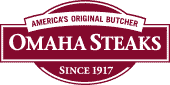 Echoes Matt Burdette, Director, Corporate Sales and Marketing, at
Omaha Steaks
, "We have been doing this show for years because Omaha creates great experiences and distributors are able to get good margins for providing our products to their clients. As a premier brand, there's nothing more important to us than our brand story, and we believe that's what sets us apart. We are not a product one can buy in grocery stores and our gifts create an experience at every touchpoint. The corporate market is a very important channel to us."
Education on the Power of Brands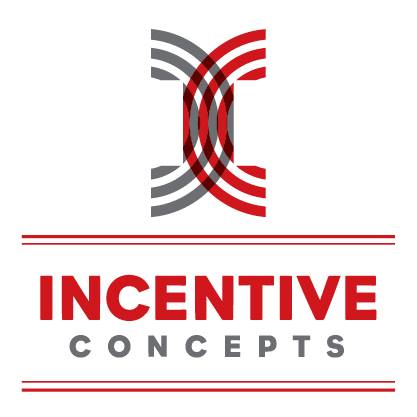 Andy Hudson, Director of Marketing for
Incentive Concepts
, a leading master fulfillment company, believes that "the importance of brands is growing in the promotional products business, because there are so many non-retail brand options. People are attracted to brand-name products. Brands make a statement that increases perceived value. The challenge is to educate distributors on how to sell brands for business, event, and promotional gifting."

Despite the compelling benefits of selling brands instead of non-retail products for gifting and promotions, ad specialty distributors are only slowly warming up to the sale of brands, according to both brands and distributors interviewed. But there are indications that this could change. While informal, off-the-record interviews with distributors found no one at the show who said they were focusing on brands, many said they did use brands when their customers demand them. "Brands are just a small percentage of our business," is a common refrain, along with, "I really don't know that much about how to make money with brands." Distributors express a concern about "low margins," even when it is pointed out that the average sale for a gift program with brands is as much as 10 times or more greater than a promotional product sale, according to data from the promotional products and incentive associations.

At the same time, distributors acknowledge that the growing negative public relations related to promotional products represents a threat that brands could potentially help offset.

Glenda McCarthy-Gaspar, President of
Proforma SI
, a distributor in Canada, is an advocate for the use of retail brands. "The longevity and value of promotional products are contingent on their quality. Customizing brand-name products incentivizes recipients to keep gifts and elevates your brand by association. These businesses did not attract success by mistake, and their name carries a story of influence, esteem, and, most importantly, quality. Such attributes spark the growth of our clients' brands."

From the standpoint of Guy Achtzehn, President of The Marketing & Sales Group in York, PA, a long-standing incentive representative, "It's a matter of education. When the incentive and distributor marketplaces effectively merged, we never focused on educating distributors on the power of brands, we focused on incentive and recognition programs. There's a certain small percentage of distributors who will handle incentive programs and that's it. There are many more who can understand and help their clients benefit from the power of brands." Achtzehn believes that distributors will have no choice but to focus on brands, "Because their clients are more and more interested in perceived value. Look down the aisles of this show, and often the distributors themselves are wearing brand-name apparel. That's what recipients want. Companies are already cutting back on giving away promotional products for various reasons. Brands have greater value because people keep and use them."
Some Progress Reported

Dave Roberts, President of
Power Sales
, a leading master fulfillment companies, says he sees more distributors active in the market, reflected in the increased demand for his company's inhouse customization and personalization capabilities. "I think more are getting involved with brands to protect their turf." He says distributors are contributing to his company's consistent 15% growth rate. "In almost any catalog that includes retail brand products and non-retail brands, brands almost always outperform the non-retail brands," he points out.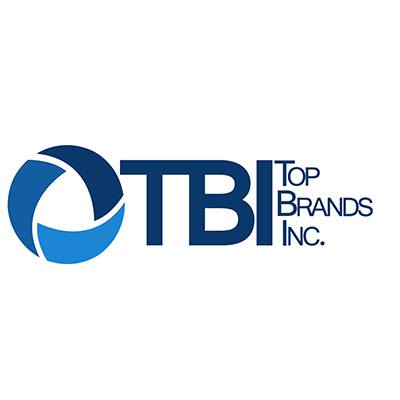 Paul Gordon of Rymax sees more distributors getting into the sale of brands versus non-retail brands, "but it's the old 80-20 rule…The 20% of the go-getters will seize the opportunity first." Gary Slavonic, President of
Top Brands
, another leading master fulfillment company says, "We are seeing some gains every year, but there's still a lot of education to do about the use of brands in business, event, and promotional gifting."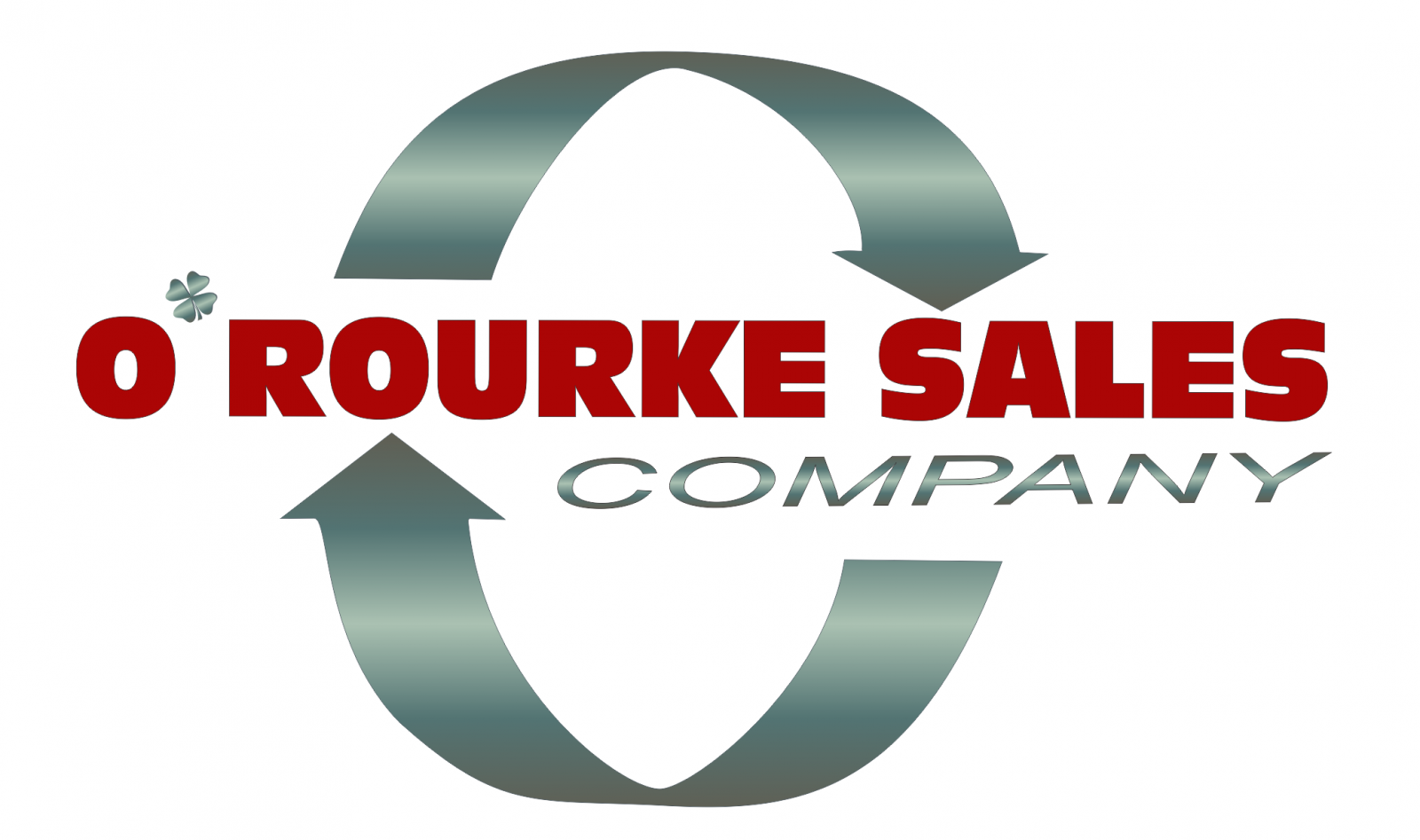 Agrees Micah Van Der Tuig, Director of Special Markets for
O'Rourke Sales Company
, another leading fulfillment company, says, "I see evidence that distributors are selling more retail brands, but we have a long way to go." Van Der Tuig agrees, though, that brands have an increasing interest in this market and that it's important to educate them on effective practices.

For
Links Unlimited,
this year's PPAI show was especially productive, says Scott Kooken, President, "Because we focused on our event-gifting program that features the world's best brands, and because we educated distributors before the event on what they would find at our booth." He believes that there is significant room for growing the use of brands in business, event, and promotional gifting through distributors and that it's a matter of education on the power of brands, the benefits to their clients, and the economics for their own business." He also sees more brands interested in the corporate market, and believes they need to become well educated about making the right decisions related to whom they work with to ensure both growth an the protection of their distribution channels.
---
Master the Principles of Enterprise Engagement to Achieve Organizational Goals and Enhance Your Career
Profit from a new strategic and systematic approach to engagement to enhance your organization's brand equity; increase sales, productivity, quality, innovation, and safety, and reduce risks.
Get trained to become a Chief Engagement Officer for your organization.
Achieve ISO 10018 Quality People Management Certification to demonstrate your organization's strategic commitment to people to your customers, employees, distribution partners, vendors, communities, investors, and regulators.
Learn how to create Sustainability or Integrated Reports for Your Organization or Clients.
Get up-to-speed on ISO human resources standards and guidelines to enhance HR performance.
Live Education:
The Northwestern University Law School's Workforce Science Project is hosting the first certification preparation program for ISO 30414 Human Capital Reporting and ISO 10018 Quality People Management standard, the first of which was recently achieved by DTE Energy. Professionals for organizations and solution providers seeking to benefit from the new ISO 30414 Human Capital Standards, ISO 10018 Quality People Management, and other standards can attend an intensive program requiring no more than one night away from the office for most US attendees to learn how these standards an improve performance, efficiency, and stakeholder experiences and prepare for certification. Click here for more information.
Enterprise Engagement in Action. Take advantage of scheduled monthly live webinar preparation courses for the Certified Engagement Practitioner designation consisting of three one-hour classes and of quarterly Advanced Engagement Practitioner courses consisting of three one-hour webinar classes. The AEP course is for individuals or teams seeking preparation ISO 10018 professional certification status. ICEE periodically runs regional one-day workshops on ISO 10018 Quality People Management principles and certification.
Resources: The Brand Media Coalition, the only guide to the story-telling power of brands and where to source them for business, event, promotional gifting, and rewards and recognition.
2019 Enterprise Engagement Solution Provider Directory
. The only directory of engagement solution providers covering all types of agencies and tactics as well as insights on how to select them.
Communities: The Enterprise Engagement Alliance and Advocate and the Brand Media Coalition free resource centers offering access to the latest research, news, and case studies; discounts, promotions, referrals, and commissions, when appropriate to third-party solution providers from participating coalition solution provider members.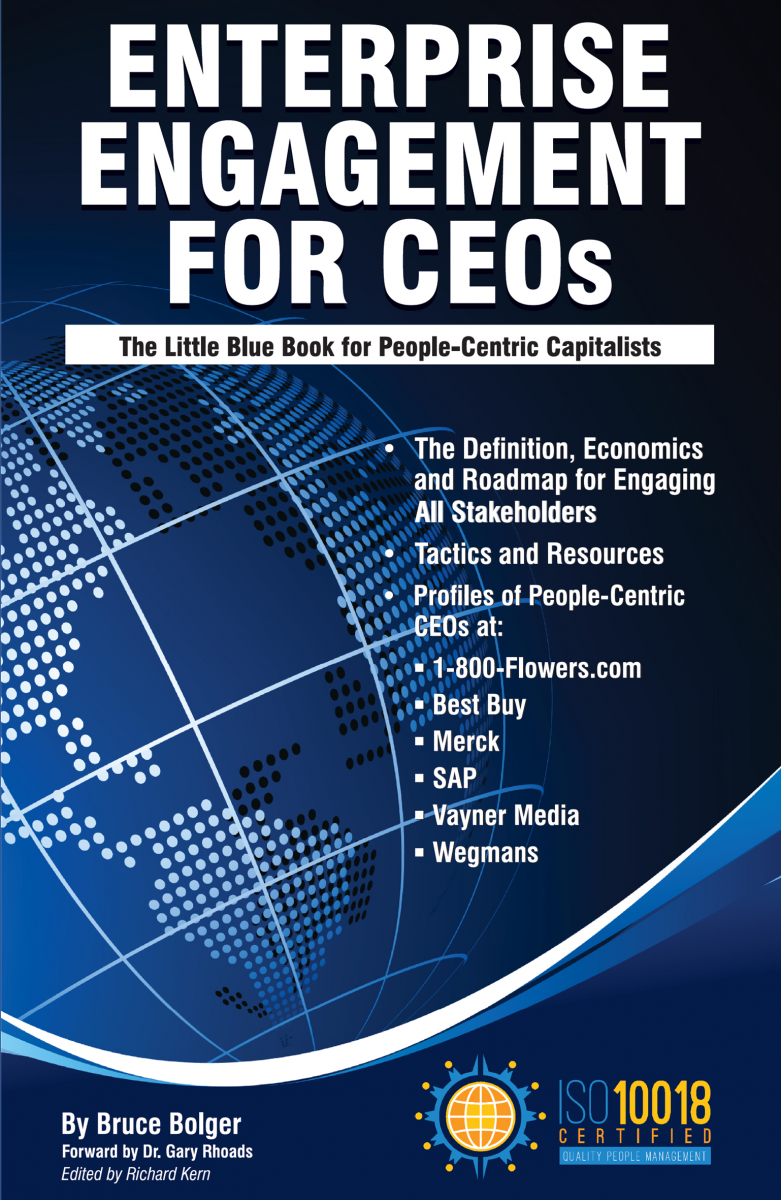 Enterprise Engagement: The Roadmap 5th Edition
The first and most comprehensive book on Enterprise Engagement and the new ISO 9001 and ISO 10018 quality people management standards. Includes 36 chapters detailing how to better integrate and align engagement efforts across the enterprise. (312 pages, $36.)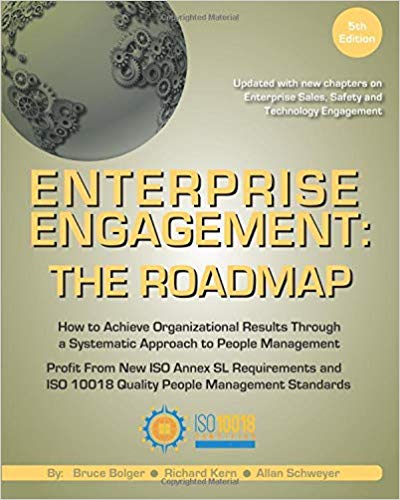 Online:
10-minute short course: click here for a 10-minute introduction to Enterprise Engagement and ISO standards from the Coggno.com learning platform.
Services:
• The International Center for Enterprise Engagement at TheICEE.org, offering: ISO 10018 certification for employers, solution providers, and Enterprise Engagement technology platforms; Human Resources and Human Capital audits for organizations seeking to benchmark their practices and related Advisory services for the hospitality field.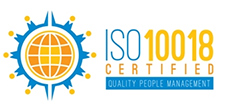 • The Engagement Agency at EngagementAgency.net, offering: complete support services for employers, solution providers, and technology firms seeking to profit from formal engagement practices for themselves or their clients, including Brand and Capability audits for solution providers to make sure their products and services are up to date.
• C-Suite Advisory Service—Education of boards, investors, and C-suite executives on the economics, framework, and implementation processes of Enterprise Engagement.
• Speakers Bureau—Select the right speaker on any aspect of engagement for your next event.
• Mergers and Acquisitions. The Engagement Agency's Mergers and Acquisition group is aware of multiple companies seeking to purchase firms in the engagement field. Contact Michael Mazer in confidence if your company is potentially for sale at 303-320-3777.
Enterprise Engagement Benchmark Tools: The Enterprise Engagement Alliance offers three tools to help organizations profit from Engagement. Click here to access the tools.
• ROI of Engagement Calculator. Use this tool to determine the potential return-on-investment of an engagement strategy.
• EE Benchmark Indicator. Confidentially benchmark your organization's Enterprise Engagement practices against organizations and best practices.
• Compare Your Company's Level of Engagement. Quickly compare your organization's level of engagement to those of others based on the same criteria as the EEA's Engaged Company Stock Index.
• Gauge Your Personal Level of Engagement. This survey, donated by Horsepower, enables individuals to gauge their own personal levels of engagement.
For more information, contact Bruce Bolger at Bolger@TheEEA.org, 914-591-7600, ext. 230.