New Services: Nagano Rewards, Next Level "Lunch on Us" Gift Cards
Here's a report on new products and services available in the marketplace. US incentive industry veterans Alex Richman serves as Executive Director, and Herman Bynke, as Chairman, of Nagano Rewards, providing leading brands to the Japanese incentive and rewards market... Separately, Next Level Performance launches a "Lunch on Us" gift card to support the work-at-home environment.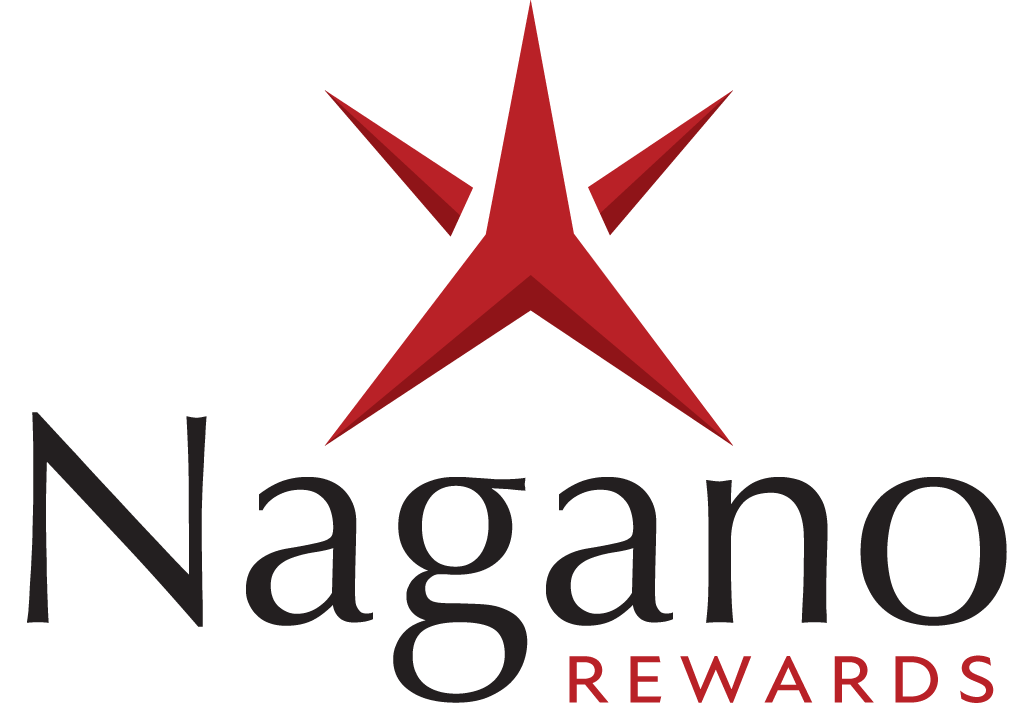 Nagano Rewards
says it helps engage, inspire, and reward the people most important to business by delivering in-country rewards in Japan. The company reports that it offers a "current rewards portfolio comprised of engaging relevant award offerings in the marketplace, including brand-name merchandise, digital gift cards and more."
The company says it focuses on the "prompt and accurate fulfillment," and access to multiple brands for in-country fulfillment, including Apple, Beats, Xiaomi, Huawei, Philips, Le Creuset, Citizen, American Tourister, Victorinox, Seiko, Fossil, Skagen, Diesel, De'Longhi, Nespresso, Nestle, Tanita, Zmi, Huami, Amiro, Zhibai, Diogixs, ViewSonic, and Amazon gift cards.

Next Level Performance
, a 45-year-old provider of sales incentives, engagement and recognition programs, meetings and events, has launched the "Lunch on Us" gift card solution "for corporate clients looking to maintain engaged employees, partners and customers."
According to the company, "Lunch on Us is a simple ordering platform that helps companies share electronic restaurant and food delivery gift cards with their customers and colleagues. Next Level's Lunch on Us platform hosts a curated selection of gift cards from popular restaurants and delivery companies, all of which are designed to give the recipient choice when ordering."
Says
Mike McWilliams
, VP of Client Strategy, "We like to say this solution is simple to launch, and simple to lunch…Our clients just pick a gift card denomination, and send us the names of the team members, partners, or customers that they would like to buy lunch for. We send reward codes to the client to distribute on their own, or if they prefer, we can email the codes directly to the participants."
---
Master the Principles of Enterprise Engagement to Achieve Organizational Goals and Enhance Your Career
Profit from a new strategic and systematic approach to engagement to profit from the principles of Stakeholder Capitalism, enhance your organization's brand equity; increase sales, productivity, quality, innovation, and safety, and reduce risks.
Get trained to become a Chief Engagement Officer for your organization.
Learn how to create Sustainability or Integrated Reports for Your Organization or Clients.
Learning and Certification:
The Enterprise Engagement Alliance 2.0 education program, the only learning and certification platform for boards, executives, and managers seeking to understand the implementation principles of Stakeholder Capitalism, human capital management and measurement, and ROI of engagement. For more information, contact Bruce Bolger at Bolger@TheICEE.org or 914-591-7600, ext. 230.
Resources:
ESM at EnterpriseEngagement.org, an online trade publication founded in 2008 that features news, profiles, research, and more on the field of Enterprise Engagement, the implementation process for Stakeholder Engagement, and the EEXAdvisors.com buyer's guide and resource directory. This includes a comprehensive resource library on Stakeholder Capitalism, human capital management, measurement, and ROI of engagement.

RRN at RewardsRecognitionNetwork.com, an online trade publication founded in 1996 that features news, profiles, research and more on rewards, recognition, gifting and brand media, and the Brand Media Coalition, the only guide to the story-telling power of brands and where to source them for business, event, promotional gifting, and rewards and recognition. This features a comprehensive resource library on brand media, rewards, recognition, incentives, gifting and more.
The Enterprise Engagement Alliance Human Capital Management and ROI of Engagement Youtube channel featuring one-hour and 30-minute panel discussions with experts on multiple topics on Stakeholder Capitalism, Human Capital Management reporting and measurement, and engagement tactics.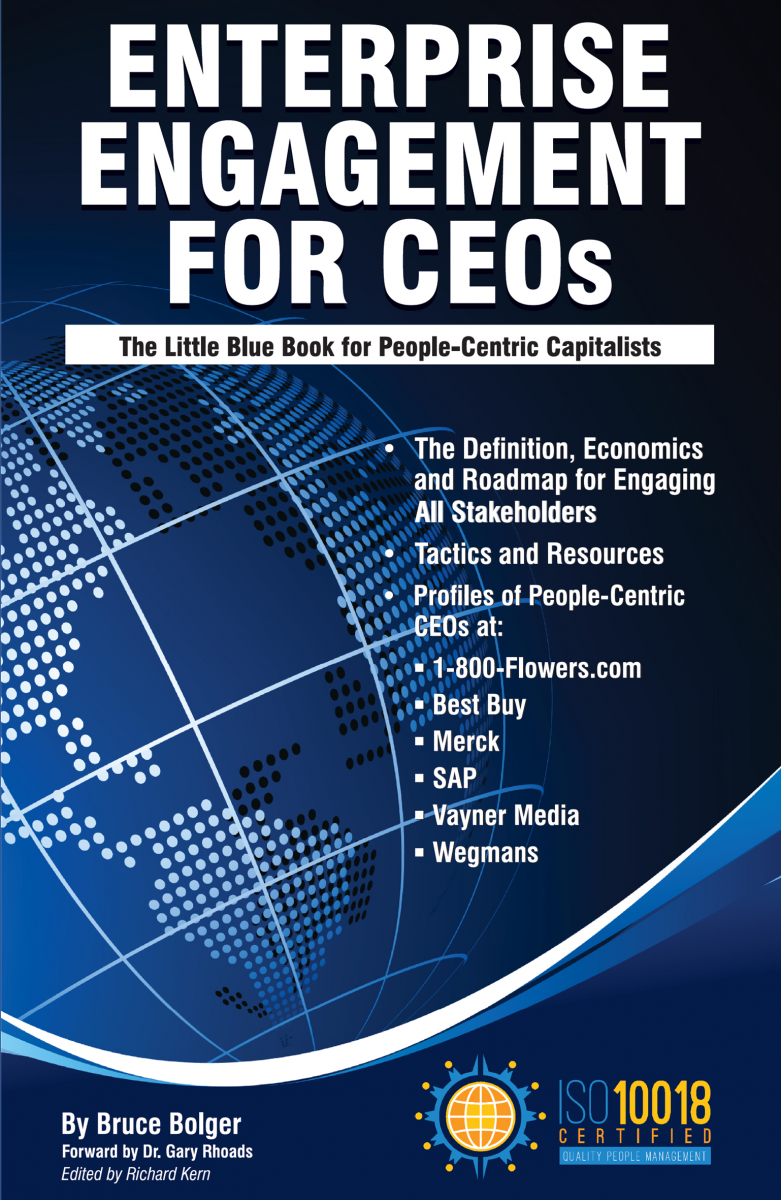 Enterprise Engagement: The Roadmap 5th Edition
The first and most comprehensive book on Enterprise Engagement and the new ISO 9001 and ISO 10018 quality people management standards. Includes 36 chapters detailing how to better integrate and align engagement efforts across the enterprise. (312 pages, $36.)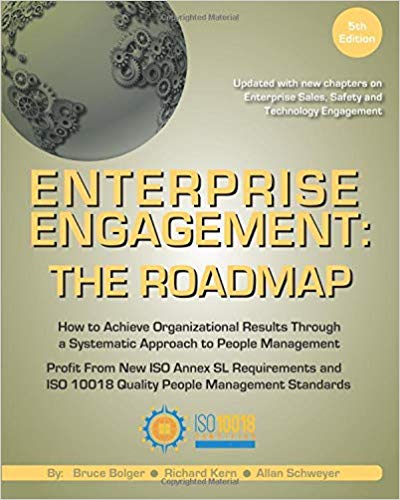 Services:
• The International Center for Enterprise Engagement at TheICEE.org, offering: ISO 10018 certification for employers, solution providers, and Enterprise Engagement technology platforms; Human Resources and Human Capital audits for organizations seeking to benchmark their practices and related Advisory services for the hospitality field.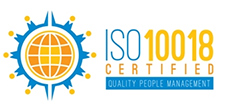 • The Engagement Agency at EngagementAgency.net, offering: complete support services for employers, solution providers, and technology firms seeking to profit from formal human capital management, reporting, and ROI of engagement practices for themselves or their clients, including Brand Alignment audits for brands and Capability audits for solution providers to make sure their products and services are up to date.
• C-Suite Advisory Services—Education of boards, investors, and C-suite executives on the economics, framework, and implementation processes of Enterprise Engagement.
• Speakers Bureau—Select the right speaker on any aspect of engagement for your next event.
• Mergers and Acquisitions. The Engagement Agency's Mergers and Acquisition group focuses on helping organizations focused on people sell to the right buyer and on assisting engagement solution providers seeking an exit or merger. Contact Michael Mazer in confidence if your company is potentially for sale at 303-320-3777.
Enterprise Engagement Benchmark Tools: The Enterprise Engagement Alliance offers three tools to help organizations profit from Engagement. Click here to access the tools.
• ROI of Engagement Calculator. Use this tool to determine the potential return-on-investment of an engagement strategy.
• EE Benchmark Indicator. Confidentially benchmark your organization's Enterprise Engagement practices against organizations and best practices.
• Compare Your Company's Level of Engagement. Quickly compare your organization's level of engagement to those of others based on the same criteria as the EEA's Engaged Company Stock Index.
• Gauge Your Personal Level of Engagement. This survey, donated by Horsepower, enables individuals to gauge their own personal levels of engagement.
For more information, contact Bruce Bolger at Bolger@TheICEE.org, 914-591-7600, ext. 230.