New Employee App Targets Intrinsic Motivation
The creators of Beaconforce have built an employee application that specifically targets intrinsic as opposed to extrinsic motivation.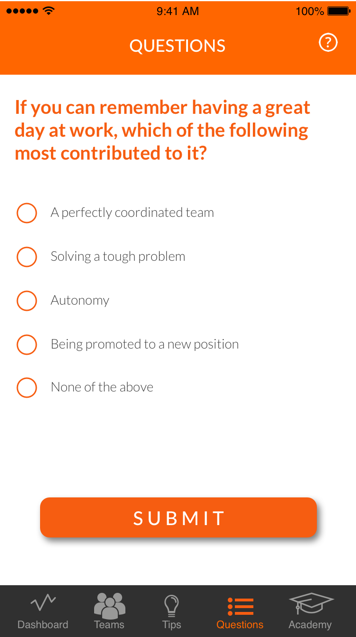 Originally created in Italy, the Beaconforce app brings a European sensibility to the U.S. employee app market by focusing specifically on intrinsic motivation instead of on rewards and recognition, as is most common in the U.S.-based technology. In fact, the application has no reward or recognition component at all. The founders believe the key benefits include:
•
Ability for organizations to make decisions based on objective data generated on a daily basis.
•
Prevent and predict critical employee situations.
•
Develop managers with more emotional intelligence.
•
Continuously monitor and improve engagement.
According to Beaconforce, "Today's 24/7 connected workforces have very different wants and needs, including autonomy, purpose, and self-actualization. Self-actualization doesn't come from prestige, compensation, job security, and perks. These extrinsic motivators disconnect managers from their people and ultimately decrease productivity. Neuro- and behavioral science show that we're at our best when we're working because we're into it: when we're intrinsically motivated. With intrinsic motivation, your people go above and beyond, driven by internal rewards naturally satisfying to them. Beaconforce will spark behavioral change in your organization and lead your people to realize their potential."
The mobile application is described as "a real-time, continuous solution that combines Machine Learning and Emotional Intelligence to create work environments that motivate people and ultimately improve performance." Explains Luca Rosetti, CEO and co-founder, "Beaconforce exists to create environments that allow people to be the best version of themselves…We created Beaconforce to increase trust, intrinsic motivation, and a sense of belonging at work while advancing team performance at all levels of the organization, thereby enhancing corporate performance, ultimately increasing profits, shareholder value and competitive edge."
Employees receive two questions a day delivered to their smart phone and participate voluntarily and anonymously. The app generates a color-coded dashboard for management showing an emotional map ranging from purple for stress to blue for comfort.
The application is based on a daily assessment of employee engagement, rather than on the quarterly or annual approach common in the U.S. Each day, employees are asked two questions that feed into an analytics platform that precisely identifies levels of stress and engagement and the emotional states in between to help organizations "measure the effectiveness of actions and close the cycle of improving business performance." In addition, the platform includes "predictive analytics, in-depth analysis and recommended micro-actions to guide behavioral change and performance improvement, including alerts and content targeted to the issue."
The company claims its platform creates a "real-time analysis of data to provide information on motivation, trust and flow, and the drivers of performance" to provide managers with "a clear picture of engagement and satisfaction," and to "identify areas that are positive or need attention."
For More Information
Laura Maish
(415) 730-6588
Laura@beaconforce.io
---
Master the Principles of Enterprise Engagement to Achieve Organizational Goals and Enhance Your Career
Profit from a new strategic and systematic approach to engagement to enhance your organization's brand equity; increase sales, productivity, quality, innovation, and safety, and reduce risks.
Get trained to become a Chief Engagement Officer for your organization.
Achieve ISO 10018 Quality People Management Certification to demonstrate your organization's strategic commitment to people to your customers, employees, distribution partners, vendors, communities, investors, and regulators.
Learn how to create Sustainability or Integrated Reports for Your Organization or Clients.
Get up-to-speed on ISO human resources standards and guidelines to enhance HR performance.
Live Education: Enterprise Engagement in Action. Take advantage of scheduled monthly live webinar preparation courses for the Certified Engagement Practitioner designation consisting of three one-hour classes and of quarterly Advanced Engagement Practitioner courses consisting of three one-hour webinar classes. The AEP course is for individuals or teams seeking preparation ISO 10018 professional certification status. ICEE periodically runs regional one-day workshops on ISO 10018 Quality People Management principles and certification.
Resources: The Brand Media Coalition, the only guide to the story-telling power of brands and where to source them for business, event, promotional gifting, and rewards and recognition.
2019 Enterprise Engagement Solution Provider Directory
. The only directory of engagement solution providers covering all types of agencies and tactics as well as insights on how to select them.
Communities: The Enterprise Engagement Alliance and Advocate and the Brand Media Coalition free resource centers offering access to the latest research, news, and case studies; discounts, promotions, referrals, and commissions, when appropriate to third-party solution providers from participating coalition solution provider members.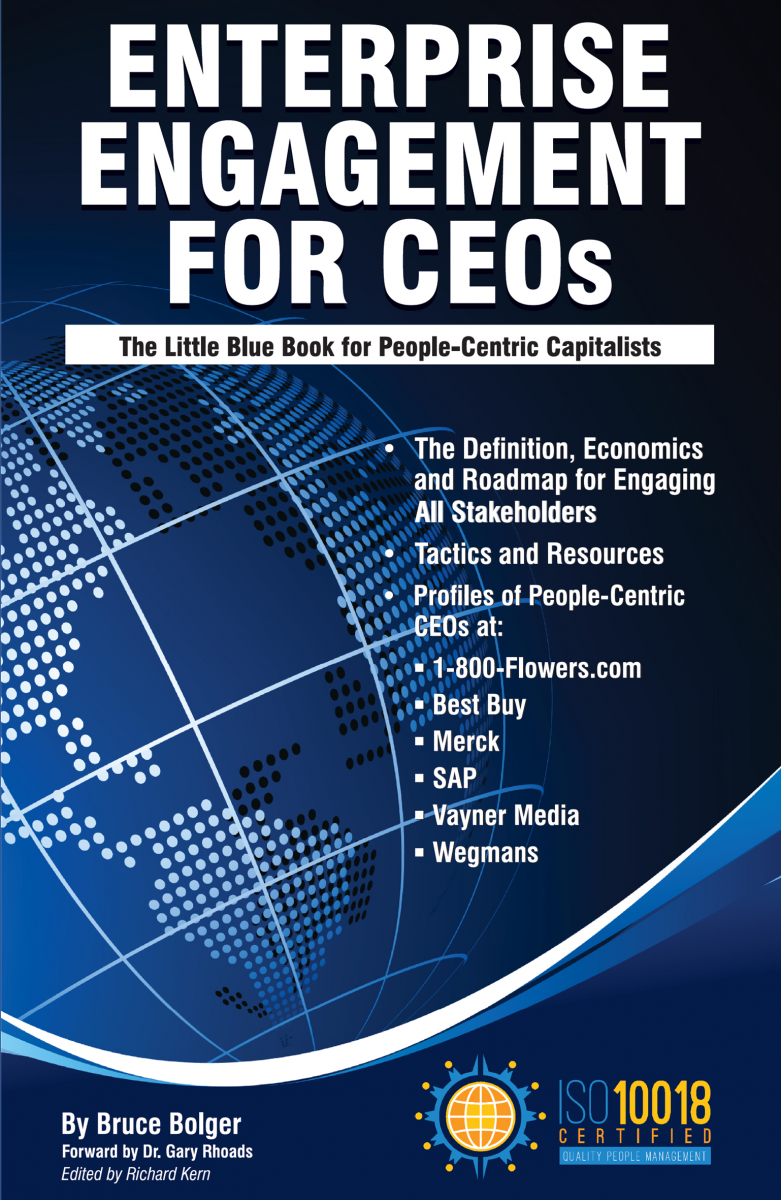 Written specifically to provide CEOs and their leadership teams a concise overview of the framework, economics, and implementation process of a CEO-led strategic and systematic approach to achieving success through people. (123 pages, $15.99)
Enterprise Engagement: The Roadmap 5th Edition
The first and most comprehensive book on Enterprise Engagement and the new ISO 9001 and ISO 10018 quality people management standards. Includes 36 chapters detailing how to better integrate and align engagement efforts across the enterprise. (312 pages, $36.)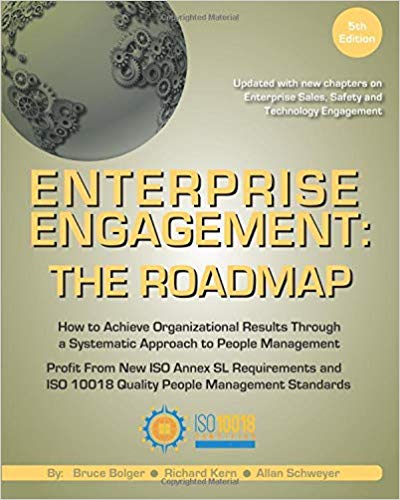 Online:
• 10-minute short course: click here for a 10-minute introduction to Enterprise
• Engagement and ISO standards on Coggno.com.
• 5-minute Audiopedia summary of the Enterprise Engagement field.
Services:
• The International Center for Enterprise Engagement at TheICEE.org, offering: ISO 10018 certification for employers, solution providers, and Enterprise Engagement technology platforms; Human Resources and Human Capital audits for organizations seeking to benchmark their practices and related Advisory services for the hospitality field.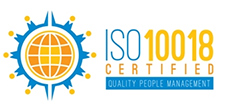 • The Engagement Agency at EngagementAgency.net, offering: complete support services for employers, solution providers, and technology firms seeking to profit from formal engagement practices for themselves or their clients, including Brand and Capability audits for solution providers to make sure their products and services are up to date.
• C-Suite Advisory Service—Education of boards, investors, and C-suite executives on the economics, framework, and implementation processes of Enterprise Engagement.
• Speakers Bureau—Select the right speaker on any aspect of engagement for your next event.
• Mergers and Acquisitions. The Engagement Agency's Mergers and Acquisition group is aware of multiple companies seeking to purchase firms in the engagement field. Contact Michael Mazer in confidence if your company is potentially for sale at 303-320-3777.
Enterprise Engagement Benchmark Tools: The Enterprise Engagement Alliance offers three tools to help organizations profit from Engagement. Click here to access the tools.
• ROI of Engagement Calculator. Use this tool to determine the potential return-on-investment of an engagement strategy.
• EE Benchmark Indicator. Confidentially benchmark your organization's Enterprise Engagement practices against organizations and best practices.
• Compare Your Company's Level of Engagement. Quickly compare your organization's level of engagement to those of others based on the same criteria as the EEA's Engaged Company Stock Index.
• Gauge Your Personal Level of Engagement. This survey, donated by Horsepower, enables individuals to gauge their own personal levels of engagement.
For more information, contact Bruce Bolger at Bolger@TheEEA.org, 914-591-7600, ext. 230.