More M&A Activity: Edenred Buys GOIntegro; PRA Sold to Private Equity Firm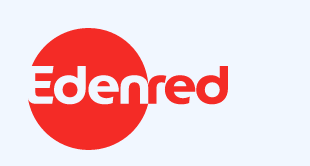 The merger and acquisition activity predicted by RRN continues apace, including in the global market.

Edenred Acquisition of GoIntegro
PRA Sale to EagleTree Capital

Edenred extends its employee engagement offering in Latin America with the acquisition of GOintegro. It announced the signing of an agreement to acquire 75% of the share capital of GOintegro, a Latin American provider of a SaaS employee engagement platform. Here in the US, PRA event management company has been acquired by EagleTree Capital from CI Capital.

Edenred Acquisition of GoIntegro

According to a company statement, "the acquisition of GOintegro illustrates Edenred's ambition to be the everyday platform for people at work, notably by extending the scope of its portfolio. Through the integration of GOintegro's modular employee engagement platform, Edenred broadens its offering and strengthens its lead in the Latin America's employee benefits market."

Founded in 2002, GOintegro provides a broad range of engagement solutions designed to help companies enhance their organizational culture and be an employer of choice in attracting and retaining talent. The company says it "combines superior technological innovation with HR (human resources) expertise to increase employee engagement at work through services such as savings and discounts, reward and recognition programs, wellbeing content or internal communication and pulse surveys. GOintegro provides these solutions through a unique multi-module platform available in seven Latin American countries. GOintegro's 130 employees serve more than 1.2 million users and 500 clients, including large companies such as Bayer, General Electric, HP and PepsiCo."

Edenred says that "As a worldwide leader in employee benefits, it has successfully extended its portfolio into non-meal and food benefits over the years. The group has notably developed a leading offering in employee savings and benefits management platforms in 12 countries, including flagship solutions such as ProwebCE in France, Ekivita in Belgium, and Easywelfare in Italy. The acquisition of GOintegro marks a new step forward in the rollout of Edenred's Beyond 22-25 strategy, as it helps the group accelerate the expansion of its employee benefits offering in Latin America's rewards and recognition and wellbeing markets."

The transaction is subject to the approval of the Brazilian competition authority and is expected to close by June 2023.

PRA Sale to EagleTree Capital

PRA, a leader in the MICE (meetings, incentives, conference and exhibitions) industry, has been acquired by EagleTree Capital on behalf of its private equity fund EagleTree Partners V, from CI Capital Partners, a New York-based private equity firm that invested in PRA in 2017. The PRA management team will continue to lead the company. Terms of the transaction were not disclosed.

PRA "coordinates complex business events and programs on behalf of corporate clients across a variety of industries. PRA works closely with its clients, which include many Fortune 100 companies, to ensure their business events are successful and have lasting impact. EagleTree's acquisition will drive further investment in the company's market-leading offerings, enhancing the ability of PRA to support its blue-chip client base with its best-in-class services, including event design/strategy, digital engagement, content creation, production, vendor management, logistics/tran.

Subscribe to RRN's weekly e-newsletter.

---
Profit From the "S" of Environmental, Social, Governance (ESG)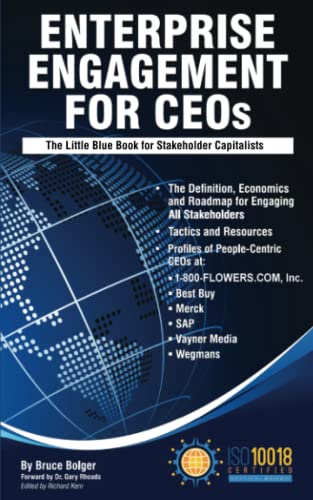 Through education, media, business development, advisory services, and outreach, the
Enterprise Engagement Alliance
supports boards, business analysts, the C-suite, management in finance, marketing, sales, human resources and operations, etc., educators, students and engagement solution providers seeking a competitive advantage by implementing a strategic and systematic approach to stakeholder engagement across the enterprise.
Click here
for details on all EEA and RRN media services.
1. Professional Education on Stakeholder Management and Total Rewards
Become part of the EEA as an individual, corporation, or solution provider to gain access to valuable learning, thought leadership, and marketing resources.
The only education and certification program focusing on Stakeholder Engagement and Human Capital metrics and reporting, featuring seven members-only training videos that provide preparation for certification in Enterprise Engagement.
EEA books: Paid EEA participants receive Enterprise Engagement for CEOs: The Little Blue Book for People-Centric Capitalists, a quick implementation guide for CEOs; Enterprise Engagement: The Roadmap 5th Edition implementation guide; a comprehensive textbook for practitioners, academics, and students, plus four books on theory and implementation from leaders in Stakeholder Management, Finance, Human Capital Management, and Culture.
2. Media
3. Fully Integrated Business Development for Engagement and Total Rewards
Strategic
Business Development
for
Stakeholder Management
and
Total Rewards
solution providers, including Integrated blog, social media, and e-newsletter campaigns managed by content marketing experts.
4. Advisory Services for Organizations
Stakeholder Management Business Plans
;
Human Capital Management, Metrics, and Reporting
for organizations, including ISO human capital certifications, and services for solution providers.
5. Outreach in the US and Around the World on Stakeholder Management and Total Rewards
The EEA promotes a strategic approach to people management and total rewards through its e-newsletters, web sites, and social media reaching 20,000 professionals a month and through other activities, such as: