Report From the Front: Mary Anne Comotto of PFI Sees Surge of Growth Through Distributors
Despite logistics and other pandemic challenges, this 70-year-old incentive company has thrived through the pandemic and demonstrates the opportunities to expand the incentive marketplace.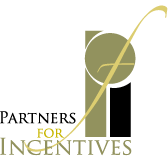 Since the turn of the 20th century, Performance For Incentives at
PFI-Awards.com
has built a steadily growing business providing incentive, recognition, and gifting solutions through promotional distributors, but nothing prepared CEO and Principal
Mary Anne Comotto
for the impact of the pandemic. "I had thought this to be pretty much of a mature business, but the past year has made me rethink that notion."
PFI is a member of the
BrandMediaCoalition.com
outreach effort to expand the use of the use of brands in effectively designed programs to achieve organizational goals.
She says her company has experienced significant growth in demand for her company's
AwardLink
suite of technology solutions to support programs for every stakeholder and application, including programs for sales and non-sales employees, channel partners, loyalty and consumer promotions, and gifting.
"There is no question that more promotional products distributors are focusing on incentive and gifting programs," she says. "On the other hand, most do not have the time to learn about all the intricacies of program design and measurement. We encourage them to ask the right questions to identify opportunities and then to turn the opportunity over to us as soon as possible to conduct the actual discovery with the client to identify their needs. Once distributors are comfortable knowing that they can always trust us, they would far prefer to let us handle the details while they focus on the overall customer relationship."
Given the increased focus on people relationships accelerated by the pandemic, Comotto is optimistic that growth will be sustained as the pandemic recedes. Believing that there are probably no more than 1,000 distributors actively involved in the use of brands or incentive, she sees a significant opportunity for growth. "On the one hand, organizations around the US are investing in more efforts to engage all their key people, and on the other there are thousands of promotional distributors with extensive access to management seeking new ways to replace the reduced demand for their traditional business. The conditions are ripe for continued growth."
Her company's major challenge? Like all other companies in her space, PFI has to contend with widespread product shortages in popular brands, especially imported items. She does not anticipate a resumption to normal in the overall supply chain until 2022.
Mary Anne Comotto
Tel. 216-881-1969
www.pfi-awards.com
---
Master the Principles of Enterprise Engagement to Achieve Organizational Goals and Enhance Your Career
Profit from a new strategic and systematic approach to engagement to profit from the principles of Stakeholder Capitalism, enhance your organization's brand equity; increase sales, productivity, quality, innovation, and safety, and reduce risks.
Get trained to become a Chief Engagement Officer for your organization.
Learn how to create Sustainability or Integrated Reports for Your Organization or Clients.
Learning and Certification:
The Enterprise Engagement Alliance 2.0 education program, the only learning and certification platform for boards, executives, and managers seeking to understand the implementation principles of Stakeholder Capitalism, human capital management and measurement, and ROI of engagement. For more information, contact Bruce Bolger at Bolger@TheICEE.org or 914-591-7600, ext. 230.
Resources:
ESM at EnterpriseEngagement.org, an online trade publication founded in 2008 that features news, profiles, research, and more on the field of Enterprise Engagement, the implementation process for Stakeholder Engagement, and the EEXAdvisors.com buyer's guide and resource directory. This includes a comprehensive resource library on Stakeholder Capitalism, human capital management, measurement, and ROI of engagement.

RRN at RewardsRecognitionNetwork.com, an online trade publication founded in 1996 that features news, profiles, research and more on rewards, recognition, gifting and brand media, and the Brand Media Coalition, the only guide to the story-telling power of brands and where to source them for business, event, promotional gifting, and rewards and recognition. This features a comprehensive resource library on brand media, rewards, recognition, incentives, gifting and more.
The Enterprise Engagement Alliance Human Capital Management and ROI of Engagement Youtube channel featuring one-hour and 30-minute panel discussions with experts on multiple topics on Stakeholder Capitalism, Human Capital Management reporting and measurement, and engagement tactics.
Enterprise Engagement: The Roadmap 5th Edition
The first and most comprehensive book on Enterprise Engagement and the new ISO 9001 and ISO 10018 quality people management standards. Includes 36 chapters detailing how to better integrate and align engagement efforts across the enterprise. (312 pages, $36.)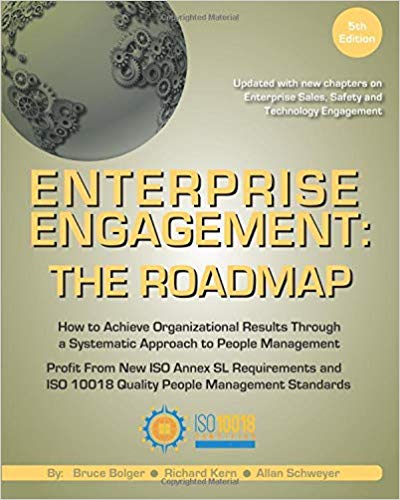 Services:
• The International Center for Enterprise Engagement at TheICEE.org, offering: ISO 10018 certification for employers, solution providers, and Enterprise Engagement technology platforms; Human Resources and Human Capital audits for organizations seeking to benchmark their practices and related Advisory services for the hospitality field.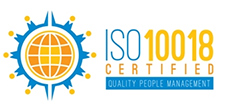 • The Engagement Agency at EngagementAgency.net, offering: complete support services for employers, solution providers, and technology firms seeking to profit from formal human capital management, reporting, and ROI of engagement practices for themselves or their clients, including Brand Alignment audits for brands and Capability audits for solution providers to make sure their products and services are up to date.
• C-Suite Advisory Services—Education of boards, investors, and C-suite executives on the economics, framework, and implementation processes of Enterprise Engagement.
• Speakers Bureau—Select the right speaker on any aspect of engagement for your next event.
• Mergers and Acquisitions. The Engagement Agency's Mergers and Acquisition group focuses on helping organizations focused on people sell to the right buyer and on assisting engagement solution providers seeking an exit or merger. Contact Michael Mazer in confidence if your company is potentially for sale at 303-320-3777.
Enterprise Engagement Benchmark Tools: The Enterprise Engagement Alliance offers three tools to help organizations profit from Engagement. Click here to access the tools.
• ROI of Engagement Calculator. Use this tool to determine the potential return-on-investment of an engagement strategy.
• EE Benchmark Indicator. Confidentially benchmark your organization's Enterprise Engagement practices against organizations and best practices.
• Compare Your Company's Level of Engagement. Quickly compare your organization's level of engagement to those of others based on the same criteria as the EEA's Engaged Company Stock Index.
• Gauge Your Personal Level of Engagement. This survey, donated by Horsepower, enables individuals to gauge their own personal levels of engagement.
For more information, contact Bruce Bolger at Bolger@TheICEE.org, 914-591-7600, ext. 230.