Market Report: Event Gifting Comes Back With a Roar
When Maui Jim first began the event-gifting experience concept about two decades ago, little did it know at the time that the business would grow into a significant industry category. RRN checked in with leading event gifting companies to find out what has happened in this category since the pandemic.

Citizen Watch America Gift in Time Experience
Cultivate
GGI Worldwide
Incenta Rewards
Innowave Marketing
Links Unlimited
Maui Jim
Pro Am Golf
Rymax Marketing Services

The pandemic took an enormous hit on the event-gifting business, as the industry practically dried up when the motivational events business went into lockdown. However, out of necessity comes invention and some of the hybrid event-gifting formats born during the pandemic have extended into the post-pandemic era.

To find out what is happening in event gifting, RRN checked in with active event gifting firms: Citizen Watch America, Cultivate, GGI Worldwide, Incentra, Links Unlimited, Pro Am Golf, Innowave Marketing Group, and Rymax Marketing Services. All responded to our request for insights. Most agree that the business has come back strongly with more hybrid digital and live solutions, with some concerns about the potential impact of a recession and some debate on the benefits of instant gratification versus having products shipped home from the event.

Citizen Watch America Gift in Time Experience

Citizen Watch America (CWA) is unique in the market because it is one of a few brands active in the market with its own Gift of Time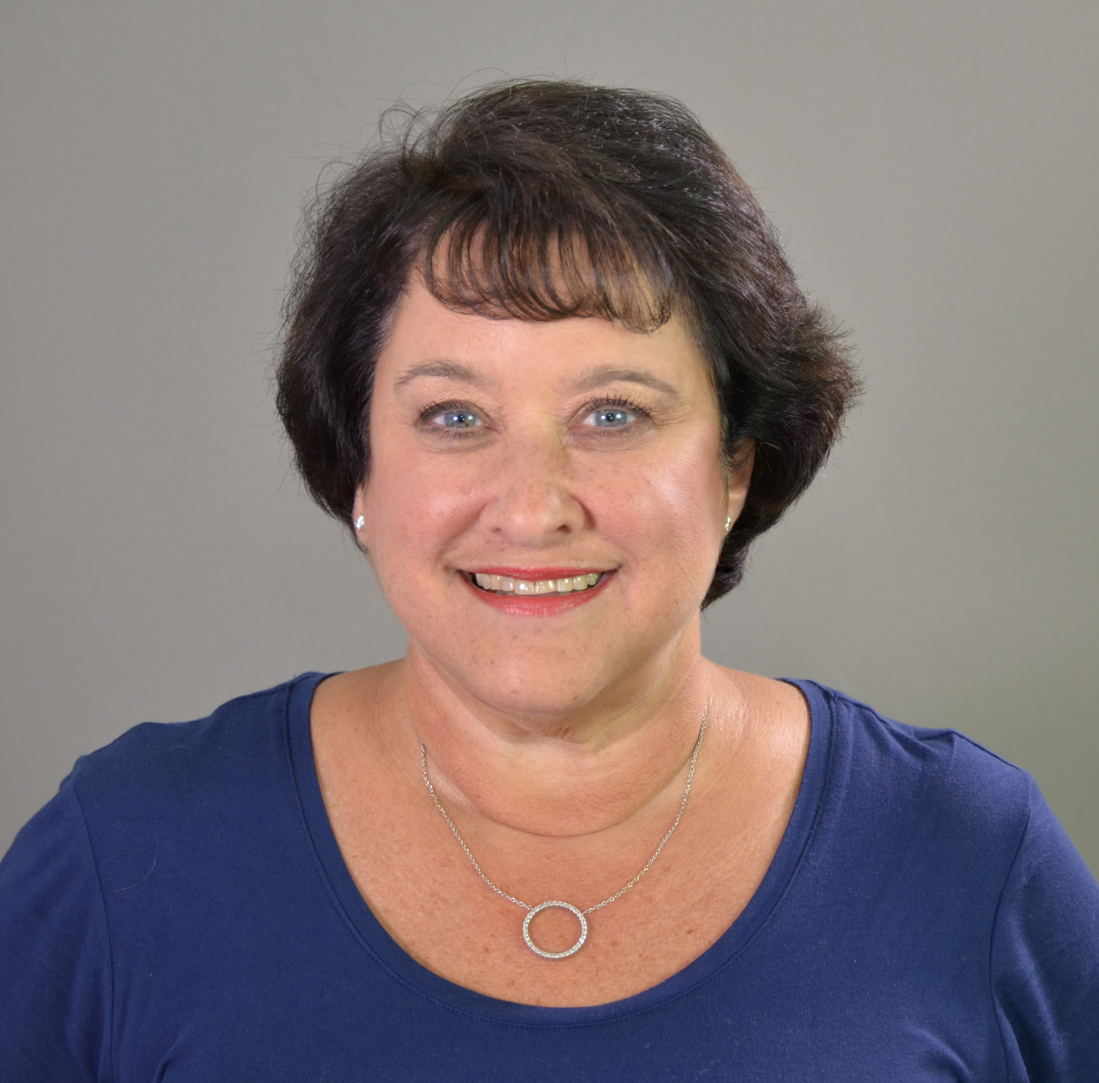 experience. Adrienne Forrest, Senior Vice President of Corporate Sales, says the company provides its brands to other multi-brand gifting companies, but that the most compelling experience for the right companies is a standalone Citizen Watch America boutique. "Citizen Watch America has the largest portfolio of watch brands—one out of every three watches sold in North America comes from our warehouse. We have price points starting at under $50 that go up into the thousands. So, we have a style and a price that can meet any demographic or any budget that a customer would be looking for."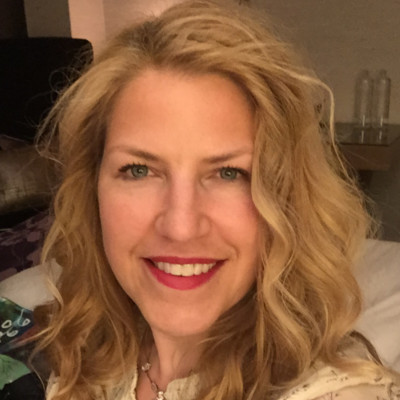 One of the biggest changes that will be coming out of the pandemic, says Heather Chevreau, Director of Corporate Sales for CWA, "will be letting participants make their selection at the event and then have it shipped home, rather than having to carry it back. That gives the sponsor the opportunity to have the watch customized, so that the participants receive a nice personalized gift to their office or home after the event as an extra expression of gratitude."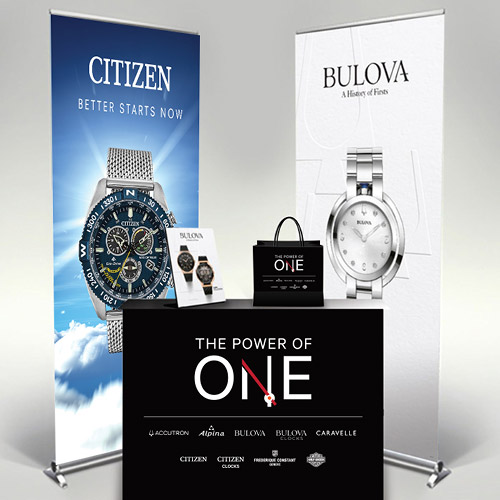 Adds Forrest, "This is why we believe the best brand boutique experiences are run by the brand itself. Nobody knows our lines or can present them as well as we can. A boutique with a brand like ours stands out at an event and people don't have to leave the property. One of the easiest options is to bring to the event the right samples within the client's budget and demographics of the group. We bring the appropriate models so recipients can touch and feel and try them on and decide what they want, which of course usually becomes a group discussion with friends. Then we drop ship their selections to their homes or offices, and with that option can customize the case back with the logo of the company or the event or year. And that gives it a nice personal personalized touch for the event to be remembered by. It's also so the recipient doesn't have to carry it back with them. Everybody gets their first choice, because we don't have to worry about running out of a style. Also, some people shop for a significant other, so we don't have to worry about estimating counts based on the attendees."


Cultivate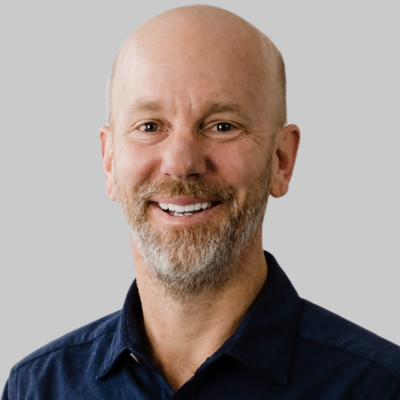 Tom Romine, Founder and CEO of Colorado-based event-gifting firm Cultivate says, "We've seen demand surpassing pre-Covid levels in terms of number of events, number of attendees, and budgets for gifting."

Cultivate, he says, "offers a pop-up shop gift experience where guests select a gift of their choice and receive it on-site. We feature top consumer brands including sunglasses, sandals, apparel, handbags, electronics and more. We also offer an online solution for pre-event gifts and gifting suites on-site where guests shop for their favorite item, order through our platform, and it's shipped to their home. All of our programs are turnkey, where we provide amazing staff along with pop-up shop displays to add wow-factor and to create a true retail experience."

Romine believes "the corporate gift industry will experience significant disruption in the coming years. A recent report illustrated that 48% of consumers in the US are currently holding a total of more than $21 billion in unused gift cards. We are seeing signs that corporate gift buyers are growing tired of the missed appreciation opportunities that gift cards and point-platform solutions offer (delay of the moment of appreciation, no visibility or reporting on redemption, wasted spend when people don't redeem, impersonal nature of the gift, etc.), and becoming more open to gifting platforms like ours."


GGI Worldwide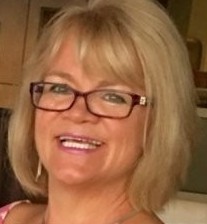 "The event business is back," says Ree Wysong, Founder and CEO, of Missouri-based GGI Worldwide. "Requests are starting to flood in, and it seems that the quote requests are now back to pre-pandemic times." However, some of this increase she believes, "is due to the continued addition of exciting brands to the Luxury Brands line up."

A master fulfillment company based in Missouri, GGI Worldwide Luxury Brands, "offers an array of brands to fulfill our clients' desires for newness and excitement," explains Wysong, "GGI WW provides a designer collection of sunglass brands, including Gucci and YSL. GGI WW is also a leader in tropical gift options—offering a full array of flip flop brands, sun hats, resort, and beach apparel brands, including our Beach Bum package. Luxury Brands also has your 'snUGGly' needs covered with a full array of products from UGG including apparel and pajamas. Luxury Brands also provides other gifting and award options and can offer options for any budget and destination."

Wysong says that "while GGI Luxury Brands does provide turnkey solutions to clients who ask by providing staffing, displays and logistics, most of our business is with event planners and incentive travel companies. For these orders we also provide some display materials as available, such as table runners, banners, UGG rugs, etc."

She says that the trend post pandemic continues to be on offering choice. And we understand that our clients need to offer gifting solutions that provide sought-after brands with fresh and unique choices. With our line-up of luxury brands, we can provide a designer collection of sunglasses or a resort boutique of brands for on-site fittings. We are seeing a mix between on-site redemptions and post-event drop shipping – with on-site redemptions always most popular. Choice and instant gratification wins. The trend also continues towards comfort and comfortable options in apparel, footwear, and home goods. Post pandemic – people still want the comforts of home."

Incenta Rewards

Joe Jones, CEO and founder of Ohio-based Incenta, agrees that the market has come back strongly post-pandemic. "Our No. 1 gift event is handbags;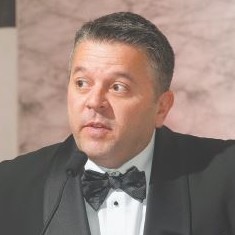 however, we do watches, jewelry, and luggage too. The fourth quarter is always full of holiday gift events with gifts from all major product categories. We provide on-property gift events when the budget exceeds $25,000. Otherwise, we offer online gifting, or we can provide the gifts to our clients who operate the event when the budget is less than $25,000 in merchandise purchases. We have operated numerous gift events over $100,000 thru $15 million. We are built for big gift events and have over 50 gift event staffers to manage events of all sizes. Our clients hire us again and again because we have a process that is second to none and a gift platform technology that we developed in-house to manage large events with numerous participants."

Innowave Marketing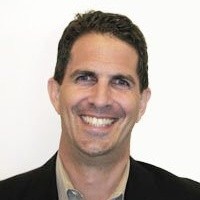 As the motivational event business has returned, event gifting "has been and remains an important element of the reward and recognition industry," reports Stu Birger, Founder and CEO of California-based Innowave Marketing. "The industry remains robust with new growth in a wide range of industries we serve, including high tech, financial services, consumer packaged goods, hospitality, food and beverage, and telecommunications."

At Innowave, "we're committed to delivering a powerful competitive advantage that will increase an organization's sales, builds loyalty, and help customers discover the value of our clients' products and services."

Beyond event gifting, Birger says, "Innowave's knowledgeable staff provides expert program design, research, planning, marketing, fulfillment, management, and tracking, and e-solutions. We provide best in class brand name rewards that drive business results for our clients."

Links Unlimited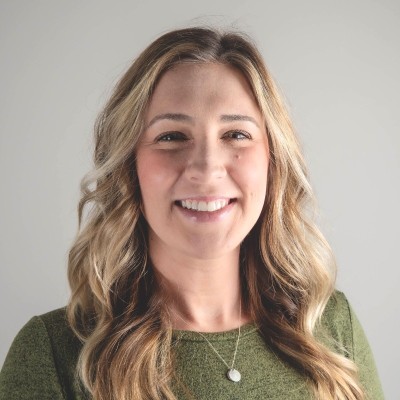 "When people couldn't come together during the pandemic, we saw a shift to gifting via virtual platforms," observes Cassie Burns, Events Operations Manager at Ohio-based Links Unlimited. "We were able to pivot many canceled on-site programs to our online service that gave clients a custom URL, landing page, and product assortment to share with their employees, customers, or program winners. Those users logged on, selected the gift of their choice, entered their shipping information, and received the selected item directly to their doorstep."

Now, "even as travel has returned in full swing, we're still seeing many clients choose to offer gifts via our Online Gift Experience. Virtual gifting is a great solution for international programs, larger product offerings, and it allows for a whenever, wherever recognition opportunity that is becoming increasingly important when it comes to showing appreciation. It also offers the ability to reach remote employees and creates an easy communication opportunity with customers, eliminating any potential feeling of disconnection after extended time apart."

Burns believes that "recognizable name brands plus the gift of choice are two of the most important elements for corporate and incentive gifting today. Gone are the days of a one-size-fits-all gift, because the reality is one size doesn't fit all. Not everyone wants or can use the same gift. When you gift something that won't be used or remembered by the recipient, you've lost the impact that comes from the recognition. We recommend offering a selection of items so gift recipients can choose something they need or want and can use time and time again. This could be a variety of sunglasses styles from one brand so everyone can find a pair that fits their preferences, or it could be a selection of the most popular brands in home automation, golf, or fragrances. The key is partnering with a company that not only has access to premium retail brands but also has gifting experts that can help assemble the most meaningful gift offering for your group."

Supply chain issues have significantly improved, "but our best advice is to start planning early, even if you don't have all the details of your event or program set in stone. We encourage companies to not leave gifting as a last-minute addition but to plan on it from the very beginning. There are many details our team can start working on to get your on-site or online gift experience scheduled, and then we'll guide your team the rest of the way to make event gifting easy."


Maui Jim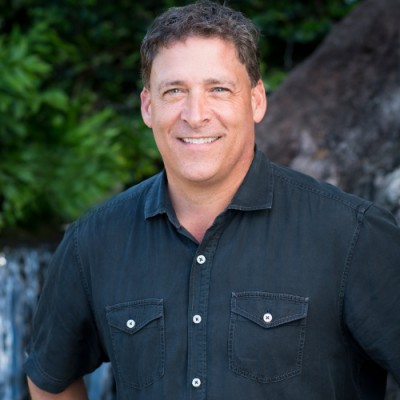 Brett Hatch, Global Senior Director of Corporate Gifts, for Maui Jim, reports: "Basically, we had a record-breaking year in 2022 with on-site events, digital events, and reward and recognition orders. We saw a ton of pent-up demand. So far, 2023 has seen a strong first quarter as corporations are still bringing their top-performers together for incentive trips. The remaining part of 2023 is questionable with high costs (travel, hotels, food, and beverage and a looming recession causing some slowing, especially with the more conservative corporations being sensitive to the current market conditions. His view is supported by a recent Northstar Meetings/Cvent survey of 140 incentive travel planners, who said that higher travel, food, and beverage costs could reduce their use of event gifting. Additionally, we are seeing less digital gifting during the year, except around the December holidays where it continues to be a high priority."

Pro Am Golf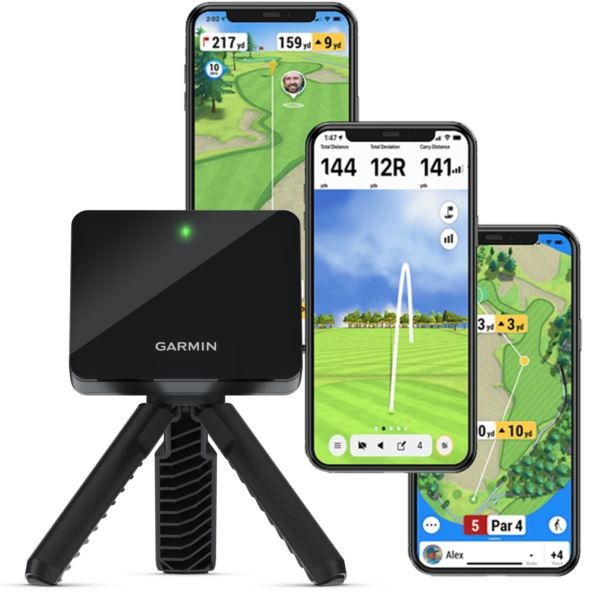 Ryan DeGrand, an owner of Pro Am, agrees that events have come back strong, with the pandemic-generated interest in golf a good impetus for business. "We can do a brand specific event with the manufacturer for a driver fitting, a putter fitting, or for a full set of irons, or offer different brands. It depends on what the customer is looking for."

A big market for golf events is the casino business, he says, as it's a great way to attract high rollers again and again with different golf gifts. Each time they return, there is a different show-up gift."

One of the most popular event-gifting experiences, DeGrand says, are range simulators and launch monitors. With an extra adapter, people can literally play almost any hole at any course on a simulator at an event, and with a launch monitor, record and analyze their entire swing and body movement. "We can ship and set up the simulator and monitor right at the event." And, he adds, there are less expensive simulators people can set up in their homes and portable launch monitors they can bring to their local driving range that make impressive gifts for golfers.

A truly memorable experience that Pro Am can arrange, says DeGrand, is a fitting at a manufacturer's private practice range. "We've done this both for Calloway and TaylorMade. Most of the manufacturers do fittings on their campuses."

Besides the simulator and launch monitors, DeGrand says that the most popular items for event gifting are shoes, sunglasses, and golf balls, with $100 a popular price point. Putters, he says, are the most frequently changed club in a golfer's bag.

ProAm can ship a selection of items to an event and/or ship the gift home to the recipient, "but the best way for smaller items is to let us bring the inventory." With shoes, for instance, the manufacturers have become quite astute at estimating size requirements based on the size and nature of the group, "with only a very few people going home having to wait for theirs to arrive."


Rymax Marketing Services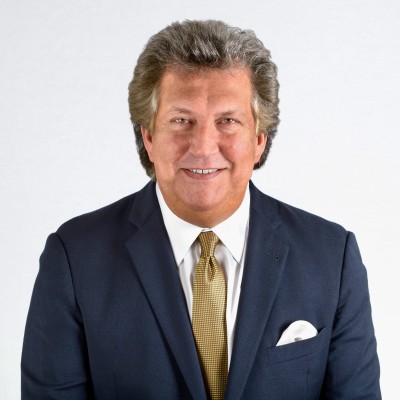 The sharp decline in event gifting during the pandemic did not hurt the overall business of Rymax Marketing Services, according to Paul Gordon, Senior Vice President Sales, "Corporate travel is reemerging, which is great. Our business grew during the pandemic since reward travel was canceled but the need to recognize employees was greater than ever. So, product rewards grew, and, in many cases, budgets were increased. The trophy value and residual value of the product offered up a real distinction from the travel reward and created new opportunities for Rymax. This year we are working with our clients that have returned to travel rewards with onsite gifting suites and online product offerings."

Everyone, he explains, "has become accustomed to the doorbell ringing and having their purchases delivered to their doorstep. The argument that recipients want instant gratification has been supplanted by a greater desire to drop-ship the product. Casinos want the foot traffic so bulk shipment to the casino is still desirable in some cases, but even for our shopping sprees the business model is to have each order drop-shipped. That keeps the player on the floor playing after they choose and that is the objective. As for overall trends for all business segments, the current economy has created redemption trends based on need versus desire. The economy is fragile, and inflation is high, so redemptions have shifted among categories. The importance of all programs is to be cognizant of outside factors and be nimble with your program and product offerings. Give the participants what they want and make sure that it motivates them to achieve the program goals."

Gordon says "Rymax generally staffs its clients' events delivering product expertise onsite. However, the cost of labor for onsite events is costly and, in some cases, we are open to a hybrid model that works with the client. Our ability to deliver client-specific web sites that are viewable on all devices has expedited the decision-making process of the participants, which positively impacts the labor costs. Many events are turning to a smaller product footprint onsite because of the ability to deliver a robust offering online. And since we are all accustomed to online shopping, we are providing them with a familiar tool."

For More Information

Citizen Watch America
Adrienne Forrest
Aforrest@citizenwatchgroup.com

Cultivate
Tom Romine

Incenta
Joe Jones
joejones@incentarewards.com

Innowave Marketing
Stu Birger
stu@innowavemarketing.com

GGI Worldwide
Ree Wysong
ree@ggiww.com

Links Unlimited
eventgifitng@linksunlimited.com

Maui Jim
Brett Hatch
bhatch@mauijim.com

Pro Am Golf
Ryan Degrand
rdegrand@proamgolfctr.com

Rymax
Paul Gordon
pgordon@rymaxinc.com

Subscribe to RRN's weekly e-newsletter.

---