Maritz-Hireology Partnership Signals Continued Shift Toward Higher-Level Services
While a review of the incentive companies listed on Enterprise Engagement Alliance's Directory of Enterprise Engagement services continues to show a focus on rewards and recognition, more companies like Maritz are positioning themselves to provide a broader range of solutions.
Maritz and Hireology, a hiring and talent management platform, have announced a partnership to help dealers identify the best candidates for key dealership positions, hire top talent with greater speed and confidence and manage on-boarding by delivering training, communications, incentives, recognition and other performance-improvement tools.
"Through this partnership, we are excited to help dealers overcome the challenges of today's competitive hiring market, attract top talent across roles, follow a proven hiring process and manage employees post-hire," says Adam Robinson, Hireology Co-founder and CEO. "Maritz is in the people business and has partnered with automotive manufacturers and dealers for more than 65 years to motivate, educate and engage teams to higher levels of performance. Our partnership brings together two retail automotive industry leaders to help transform the people side of the business."
Adds Terry Erwin, VP sales, Maritz Automotive: "It fits really well with our belief that, even with all the disruption facing the auto industry, managing human capital--getting the most out your employees--will be the difference between success and failure. This allows us to focus on an industry-wide problem, employee retention and turn that problem into a competitive edge for dealers who struggle to attract, engage and retain their people."
This announcement aligns with other recent news demonstrating efforts by the traditional incentive and recognition business to go beyond the emphasis on rewards. RRN recently
reported that HMI
, a traditional incentive company, is partnering with LogicBay, a channel management platform, to provide a more holistic channel management solution that incorporates communications, training and rewards.
Also, it was announced last week that
Engage2Excel has acquired
recognition leader Rideau to develop a full "career-experience" strategy combining their two analytics-based recruitment and recognition management platforms to manage employee relations from hire to departure.
---
Master the Principles of Enterprise Engagement to Achieve Organizational Goals and Enhance Your Career
Profit from a new systematic approach to engagement to enhance your organization's brand equity; increase sales, productivity, quality, innovation, and safety, and reduce risks.
Achieve ISO 10018 Quality People Management Certification to demonstrate your organization's strategic commitment to people to your customers, employees, distribution partners, vendors, communities, investors, and regulators.
Live Education:
The Brand Engagement Conference
, June 18-20, 2019, Chicago, in conjunction with the Selling Power Sales 3.0 Conference. Learn a breakthrough, practical approach to enhance performance and stakeholder experiences at Selling Power's Sales 3.0 Conference, "Frictionless Selling," June 18-19, and "Enterprise Engagement in Action," June 20, at the Drake Hotel.
Register now
.
In Print:

Enterprise Engagement: The Roadmap 5th Edition.
The first and most comprehensive book on Enterprise Engagement and the new ISO 9001 and ISO 10018 quality people management standards.
Online:

The Enterprise Engagement Academy at EEA.tmlu.org
, providing the only formal training on Enterprise Engagement and the new ISO 9001 and ISO 10018 quality people management standards. Provides preparation for professionals to support organizations seeking ISO 10018 employer or solution provider certification, as well as elective courses on Trade Show Engagement, Rewards and Recognition, Government, and other topics.
Plus
:
10-minute short course:
click here
for a 10-minute introduction to Enterprise Engagement and ISO standards on
Coggno.com
.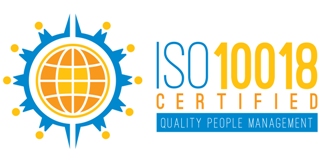 Services: The International Center for Enterprise Engagement at TheICEE.org
, offering: ISO 10018 certification for employers, solution providers, and Enterprise Engagement technology platforms; Human Resources and Human Capital audits for organizations seeking to benchmark their practices and related Advisory services for the hospitality field.
The Engagement Agency at EngagementAgency.net
, offering: complete support services for employers, solution providers, and technology firms seeking to profit from formal engagement practices for themselves or their clients, including Brand and Capability audits for solution providers to make sure their products and services are up to date.
C-Suite Advisory Service
—Education of boards, investors, and C-suite executives on the economics, framework, and implementation processes of Enterprise Engagement.
Speakers Bureau
—Select the right speaker on any aspect of engagement for your next event.
Mergers and Acquisitions.
The Engagement Agency's Mergers and Acquisition group is aware of multiple companies seeking to purchase firms in the engagement field. Contact Michael Mazer in confidence if your company is potentially for sale at 303-320-3777.
Enterprise Engagement Benchmark Tools:
The Enterprise Engagement Alliance offers three tools to help organizations profit from Engagement.
Click here
to access the tools.
• ROI of Engagement Calculator. Use this tool to determine the potential return-on-investment of an engagement strategy.
• EE Benchmark Indicator. Confidentially benchmark your organization's Enterprise Engagement practices against organizations and best practices.
• Compare Your Company's Level of Engagement. Quickly compare your organization's level of engagement to those of others based on the same criteria as the EEA's Engaged Company Stock Index.
• Gauge Your Personal Level of Engagement. This survey, donated by Horsepower, enables individuals to gauge their own personal levels of engagement.
For more information, contact Bruce Bolger at Bolger@TheEEA.org, 914-591-7600, ext. 230.