M&A Activity Continues With Inspirus Sale to Sodexo
In another sign of increased mergers and acquisition activity in the engagement and rewards space, Sodexo announced that it has acquired Inspirus, a 120-person engagement services company based in Fort Worth, TX, that offers a comprehensive employee engagement technology platform to companies of all sizes. The acquisition will provide Inspirus with international distribution and signals the company's belief that employee engagement is becoming a worldwide business opportunity.
ESM's sister publication, RRN at
RewardsRecognitionNetwork.com
, recently reported on the acquisition of Grass Roots Holdings Ltd. by Blackhawk Network Holdings.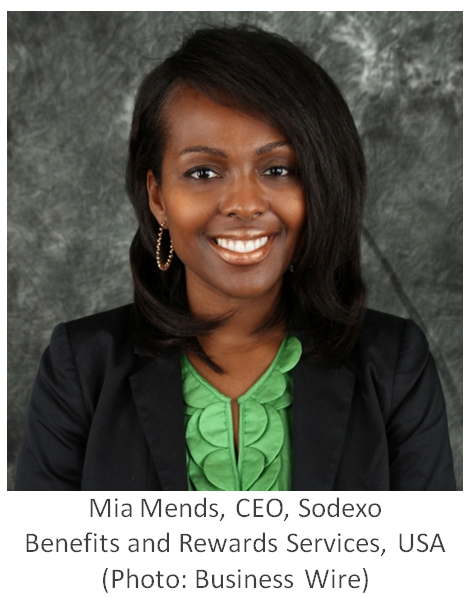 "Our acquisition of Inspirus positions Sodexo to become a global leader in employee engagement solutions," says Mia Mends, CEO at Sodexo Benefits and Rewards Services, USA. "As the world leader in services that enhance quality of life, expanding our market reach and capability in the dynamic recognition and employee engagement category is critical to our long-term vision. After a thoughtful and thorough evaluation of the market, it's clear that Inspirus offers the best fit across multiple dimensions, from culture and vision to technology and services."
Following the acquisition, Sodexo will fully own the Inspirus business and its customer portfolio. Inspirus will continue to operate as a separate and independent entity under the Sodexo Benefits and Rewards Services, USA division. Its technology will be integrated into Sodexo's global merchant network.
According to a company statement, the Inspirus employee engagement platform purchased by Sodexo "combines an integrated rewards engine, learning, communication tools and analytics to power 21st century talent applications spanning recognition, well-being, safety, milestone moments, community involvement and global rewards."
"Our mission at Inspirus is to bring joy to work," says Pete Chambers, Chairman and CEO of Inspirus. "Sodexo's acquisition of Inspirus allows the company to accelerate that mission through the immediate expansion of our global reach and capabilities and the addition of key solutions and innovations spearheaded by Sodexo. This is an industry-changing acquisition."
Inspirus notes that it is "rapidly innovating its global employee engagement solutions across categories, such as service anniversaries, rewards and recognition, incentives, safety, well-being, learning and analytics."
"With this acquisition, Sodexo reinforces its position in employee engagement and recognition programs, a market that is rapidly expanding," says Denis Machuel, Global CEO of Sodexo Benefits and Rewards Services. "When we talk to global clients, it's clear that they are looking for global programs to increase motivation and performance for their staff everywhere they operate around the world. Combining Inspirus' industry-leading platform technology with Sodexo's international network and 50-year commitment to improving quality of life, we become a leading player in this area, delivering best-in-class services to clients around the world."
Founded in 1966, Sodexo is a publicly-held company with nearly $25 billion in revenues. With 420,000 employees, it ranks among the world's top 20 employers worldwide, operating in 80 countries and 32,000 locations. Sodexo's services include: On-site Services, Benefits and Rewards Services, and Personal and Home Services. These groups provide everything from food service, reception, safety, maintenance and cleaning to facilities and equipment management, as well as Meal Pass, Gift Pass and Mobility Pass benefits for employees and in-home assistance and concierge services.