Luxe CEO Sees Merger of Live Events, Digital Engagement, and Data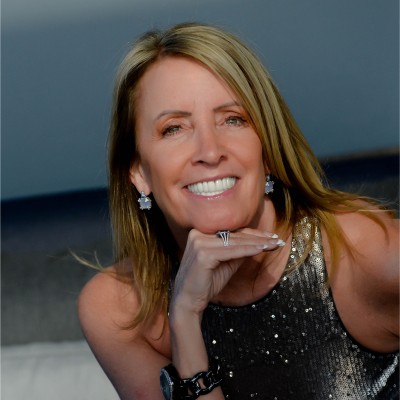 Launched in 1991 as a boutique, high-end incentive travel and motivational events agency, Luxe Incentives Founder Jacque Busby says she was one of the first in her field to push return on investment measurement starting in the early 2000s. Now, she has added access to live experiences a suite of engagement and gifting technologies to create 365-day-a-year engagement solution.

Click here for links to information about EEA preferred engagement solution providers.

A Focus on ROI That Was Ahead of Her Time
A Growing Interest in Transparency
Decades of Managed Outsourcing Experience

Jacque Busby, CEO of Luxe Incentives, says her company has come a long way since she launched it as a high-end incentive travel firm. Beyond her company's continued focus on providing travel experiences for top performers, "We are now a tier one, exclusive supplier of digital and physical gift cards to a Fortune 50 company on a global scale and are as a result positioned to participate in other global incentive and engagement opportunities with enterprise companies that are looking for diverse solution providers that can scale, meet their requirements with innovation and passion, while helping them complete their ESG (environmental, social, governance) initiatives and address other key performance indicators." Luxe is a WBENC certified woman owned business.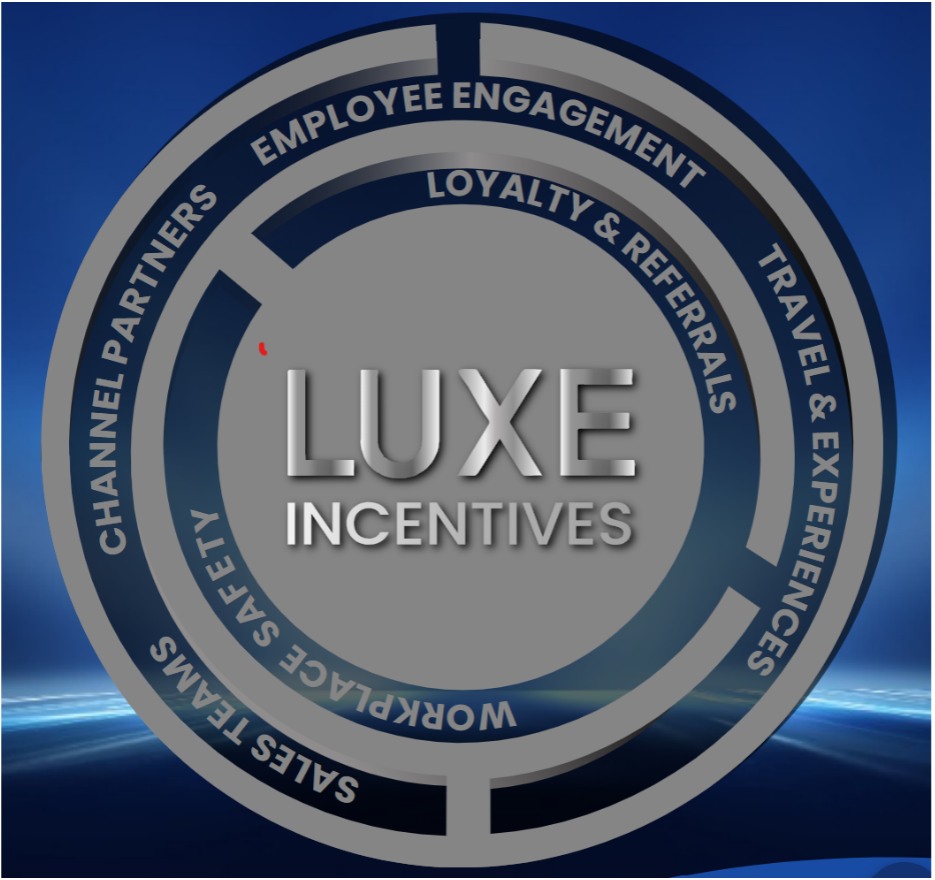 Busby emphasizes that she has never been afraid to innovate, even if she's ahead of her time. She believes the investment pays off, and she has 31 years of longevity to prove it, she underlines.

In the 1990s, when she founded Luxe in Wisconsin, her focus was on creating unique, once-in-a-lifetime experiences for top performers, back when many of the incentive trips were glorified group tours, she says. In the early 2000s, she made an investment in a return-on-investment measurement methodology that remains in her company's toolkit, even though, she admits, very few clients took advantage of it when launched. Now, she has added another capability to offer her engagement clients: the ability to engage their stakeholders year-round with a managed outsourcing service for multiple types of engagement and gifting technologies to enable clients to develop a relationship with all program participants throughout the year.

A Focus on ROI That Was Ahead of Her Time

"We knew we were ahead of our time when we brought return-on-investment solutions to our clients, and we know that many travel programs aren't ready yet for an integrated 365-day-a-year engagement solution for their participants or may feel they already have one through their legacy platforms," she observes. She points out that she's not alone—others who have attempted to focus on ROI measurement haven't fared much better. See RRN: ROI Veteran--IRR and MICE Markets Have Traditionally Feared Analysis. However, she believes that the tide is beginning to change—that more companies are interested in better ways to gauge the value created by their programs.

"Luxe of course sees many RFPs (requests for proposals), and more are focusing on how we can help them achieve actual results. We recently saw one from an organization with 10,000 employees that included the estimated cost of the organization's annual turnover. This is an indication that more organizations are ready to measure retention and turnover."

She adds, "As an incentive strategist at heart, Luxe wants to create value and have an impact by helping companies address core issues. So many organizations are missing the opportunity to move the middle 60% of producers, as they are the only opportunity at most organizations for growth. These principles are the same for sales teams and all other employees," she emphasizes.

"There's more than one way to measure ROI. It's important to meet clients where they are on their ROI journey. To take them from the point where they're at to the next steps; sometimes it's attaching fintech software with powerful data analytics to the process of gift cards, merchandise, swag, or bonuses. All-in-one digital engagement solutions allow Luxe to meet their clients and lead them through the journey of ROI. With the evolution of fintech SaaS platforms and artificial intelligence all the tools are finally in the in their tool kit. In the days of work-life balance, incenting and engaging should be fun, encouraging teams to reach new goals to produce more productive and profitable companies."

A Growing Interest in Transparency

Another trend she sees is transparency. "Companies want transparent billing and to pay based on the monthly services they are receiving, not flat markups on merchandise. The business model of high markups and lack of transparency on rewards is over."

Busby believes "that enterprise engagement, gifting, and other technologies enable organizations to inexpensively amplify the impact of their programs by creating a year-round program on their mobile phones enabling the organization to regularly communicate, run surveys, provide useful information, enable people to recognize one-another so that the travel experience stays alive throughout the year. It's a great way for organizations to keep people engaged throughout the year," she emphasizes. "Of course, this platform works perfectly well for organizations that do not have objectives that warrant travel programs."

She continues, "having an engagement platform also helps with the middle 60% of people who didn't achieve the trip but who can be rewarded with gift cards or merchandise," she adds. Luxe now works with multiple technology providers to offer clients a variety of carefully vetted solutions based on their needs and size—such as a highly customized enterprise engagement technology produced by Florida-based Incentco, designed to be a highly configurable enterprise engagement technology that can be white-labeled and customized by third parties such as Luxe, or a gifting, engagement, and incentive portal created in conjunction with Xoxoday, built to support the largest companies and security requirements.

Decades of Managed Outsourcing Experience

"Managed outsourcing is at the core of what we do at Luxe Incentives, starting with our experience in the travel industry in which it's impossible to provide a great experience without great partners," Busby says. "By working with third-party technology providers, we can provide clients what they need based on their requirements and size."

Her company's managed outsourcing approach, she believes, enables her to respond more quickly to client needs than if she were committed to presenting legacy in-house solutions. "For instance, we were able to create a gift card platform specifically to help a client consolidate management of their gifting programs for employees who are not part of incentive travel programs."

Most importantly, she adds, "the technology enables companies to obtain highly useful qualitative and quantitative data that can be used for almost real-time analysis." She says her organization is part of the Enterprise Engagement Alliance preferred solution provider program so that she can quickly gain access to top level expertise for clients in all levels, including advanced program analysis measures and the ability to help organizations estimate the actual cost of dis-engagement in their organizations.

Being a certified WBENC woman-owned company, Luxe, Busby explains, sometimes receives opportunities too large for her focus on mid-size companies. She says Luxe now partners with larger incentive and recognition companies on opportunities and says her company is now closing more opportunities than ever. "It took almost two years to build a strong pipeline. I have spent a lifetime building a network in the worlds of engagement, recognition, rewards, and my roots in luxury travel, and now they are all coming together."

Jacque Busby
Founder/CEO, Luxe Incentives
luxeincentives.com
414-349-3000
jacque@luxeincentives.com

Subscribe to RRN's weekly e-newsletter.

---
Profit From the "S" of Environmental, Social, Governance (ESG)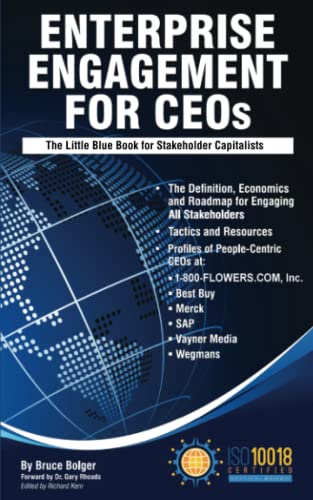 Through education, media, business development, advisory services, and outreach, the
Enterprise Engagement Alliance
supports boards, business analysts, the C-suite, management in finance, marketing, sales, human resources and operations, etc., educators, students and engagement solution providers seeking a competitive advantage by implementing a strategic and systematic approach to stakeholder engagement across the enterprise.
Click here
for details on all EEA and RRN media services.
1. Professional Education on Stakeholder Management and Total Rewards
Become part of the EEA as an individual, corporation, or solution provider to gain access to valuable learning, thought leadership, and marketing resources.
The only education and certification program focusing on Stakeholder Engagement and Human Capital metrics and reporting, featuring seven members-only training videos that provide preparation for certification in Enterprise Engagement.
EEA books: Paid EEA participants receive Enterprise Engagement for CEOs: The Little Blue Book for People-Centric Capitalists, a quick implementation guide for CEOs; Enterprise Engagement: The Roadmap 5th Edition implementation guide; a comprehensive textbook for practitioners, academics, and students, plus four books on theory and implementation from leaders in Stakeholder Management, Finance, Human Capital Management, and Culture.
2. Media
3. Fully Integrated Business Development for Engagement and Total Rewards
Strategic
Business Development
for
Stakeholder Management
and
Total Rewards
solution providers, including Integrated blog, social media, and e-newsletter campaigns managed by content marketing experts.
4. Advisory Services for Organizations
Stakeholder Management Business Plans
;
Human Capital Management, Metrics, and Reporting
for organizations, including ISO human capital certifications, and services for solution providers.
5. Outreach in the US and Around the World on Stakeholder Management and Total Rewards
The EEA promotes a strategic approach to people management and total rewards through its e-newsletters, web sites, and social media reaching 20,000 professionals a month and through other activities, such as: