Links Unlimited: The House That Brands Built
Preparing to move into a new 180,000-square-foot state-of-the-art warehouse with its own inhouse printing and other personalization capabilities, Links Unlimited provides a unique perspective on the power of brands. President Scott Kooken, a co-founder of the Brand Media Coalition at BrandMediaCoalition.com, believes it's his company's focus on brands that has fueled its growth from a startup focusing on the golf business in 1996 to one of the leading master fulfillment companies in the field.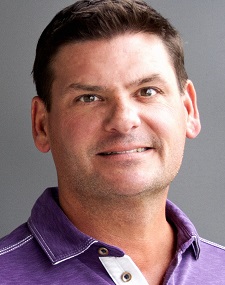 Scott Kooken knows that brands matter, because he has built a successful business based on that proposition. In fact, he sees the potential for even more growth as the corporate community and the incentive and promotional firms that serve them take a closer look at why and how brands make a difference in any type of incentive, recognition, loyalty, gifting or corporate amenity program.
"When we first launched our company, we focused specifically on brand names in golf. While everyone else was out there putting the brand names of their leading clients on low quality, nameless clubs and accessories, we focused on bringing great names such as TaylorMade and Callaway to our clients. People were putting cheap stickers on a shaft grip. We came to the market saying, 'If you're going to give someone you value a gift, give them a true brand-name driver. It will look much better for your company. Then Tiger Woods came along: we were in the right place at the right time with that story."
Kooken believes this same principle applies to all promotional gifting. "Retail brands can make significant inroads in the non-retail promotional products market because they have higher perceived value and tell a story. When I walk down the aisles of the big promotional products shows, I see most of the traffic in the areas with the non-retail merchandise, much of it low-cost knockoffs from abroad. I wonder why companies would want to have their names on much of it, any more than our corporate clients did in the golf arena after they learned they could have their names on TaylorMade and Callaway." The challenge, he says, is to educate the corporate market and promotional products distributors on the power of brands and how distributors can make more money on brands even though the margins are less. "I hear complaints that we can only offer 35% on name brand products, but those products generally cost more than non-retail brands and for good reason, and the average order size is much bigger than with promotional products."
The Need to Educate the Market on the Power of Brands
Kooken's company is a founding sponsor of the BrandMediaCoalition.com, a group of brands and master fulfillment companies dedicated to telling the stories of brands for the corporate market. The company has its own
storefront
and sponsors the Brand Media profiles that tell the stories of the following brands: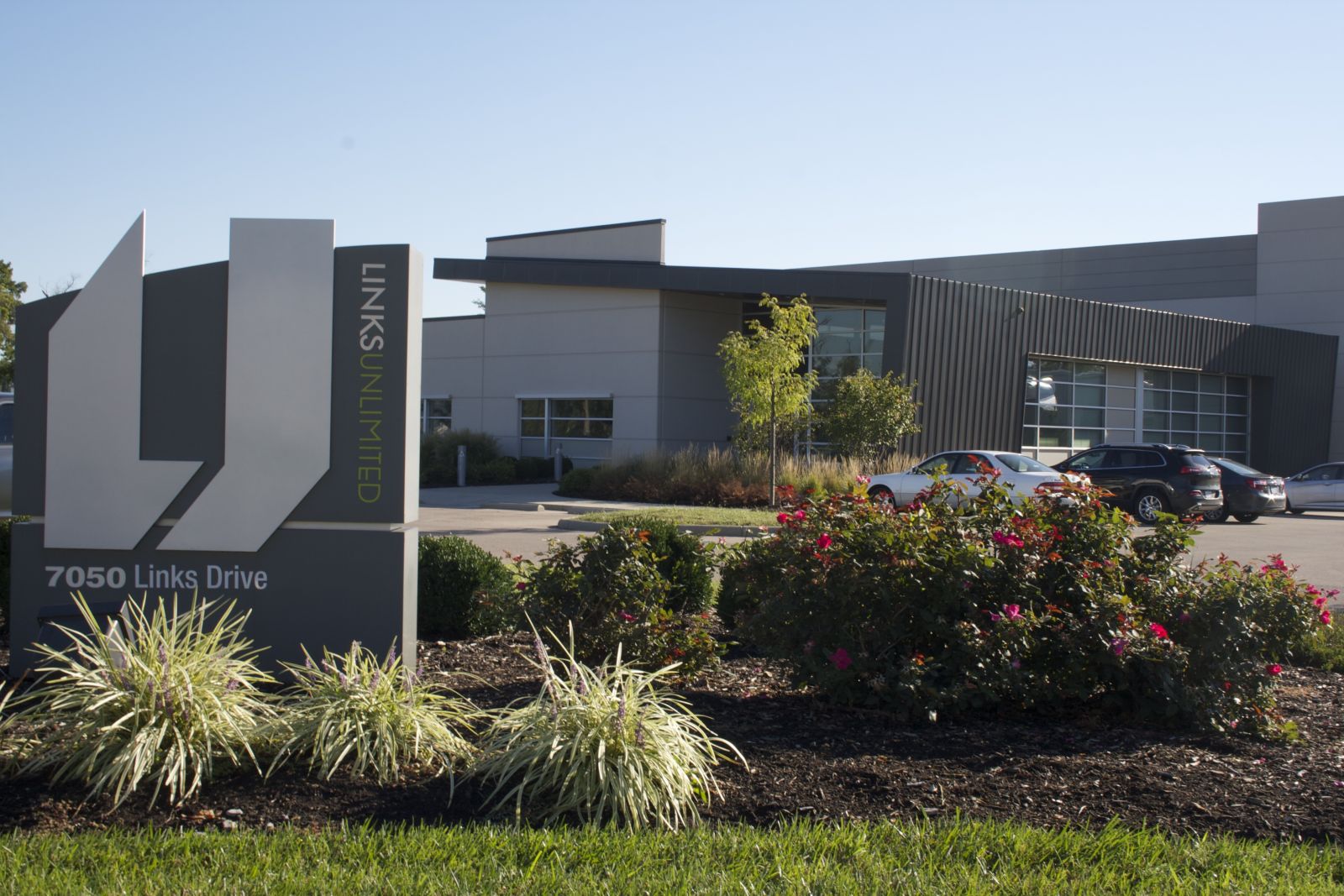 Kooken believes that when the promotional and gifting world recognizes the benefits of using retail brand names, there will be a greater appreciation for using brands and for the need to understand that brands are in fact a story-telling media. "Like any other form of advertising, brands as gifts tell a story, except that they have a much higher-perceived value than an ad and can have a long-lasting affect because people may enjoy the gift or reward for years to come," says Kooken. "One of the reasons our brands work with us to reach the corporate market is that we understand that each brand has a story and what type of customer that is right for them. Understanding brands is a way for our promotional products partners to add value to their offerings. We help identify the right brands for each client."
The opportunities, he believes, are huge in the gifting arena. "More companies now appreciate the value of a brand name for their gifts and promotions. We had one client that recently gave all its employees in three countries an Amazon Echo pad-printed with its logo." Another client gave away 40,000 brand-name televisions in a national promotion. In every discussion, we start with the brand, the product, the audience, and then the experience, and what we can do to maximize the impact."
Organizations, he believes, increasingly realize that "the gift or reward experience counts. If you are going to give someone something for any reason, you need to make sure it's a premium experience. That's our philosophy about the way brands should be selected and used in any type of incentive, recognition, loyalty, or gifting experience, because that's what we believe to be the essence of how we treat our customers as well."
He elaborates: "We are a big proponent of creating a premium experience. Our whole philosophy, when we speak to our reseller partners, is to start with the brand and product. We try to find out what the client is trying to accomplish. What is the audience, program goals? The key is to find that right brand and product and to make sure the experience is exceptional at every step of the way." When something goes wrong, he asserts, even if it's the cause of the freight company, "Our policy is to call the recipient, accept responsibility, apologize, and make it right. If you do that, people will speak highly of you, despite whatever problem occurred."
Kooken suggests that selecting brand names can help the promotional product world address growing concerns about what some consider to be the wasteful elements of promotional products giveaways. "Companies are coming to us to pay more for retail brand names such as S'well, Tile, and Amazon because the brands have high perceived value and people desire them. When people are given retail brand names that they want, they use the products, which creates value for everyone. No one can call a carefully selected gift 'swag' when it's something people want; when it is presented with thought and care and is part of a bigger program to build relationships."
New Interest in Brands in the Corporate Market

Major brands are showing an increasing interest in selling to the corporate market, says Kooken, not only as a new alternative distribution channel but because of the exposure it provides. "The cost of getting on the home page of a leading hotel loyalty platform is much less than many other media options. Imagine how well those loyalty program audiences are targeted depending on the brand. Also, when we can put our brands together with our customers, there are ways we can create unique synergies to drive sales. For instance, we help brands turn their golf sponsorships into a strategy to activate sales in a measurable way that goes beyond having a logo on the golfer's shirt."
The corporate market offers excellent exposure for brands because, "If you look at the true membership rewards, loyalty, or points market, the products in those programs usually are products you wouldn't necessarily buy on your own. They should be something you get excited about. Anyone can redeem points on a catalog; the opportunity is to make it a special experience, and brands are a big part of that equation."
Kooken does have one concern about the increased use of brands in promotional and gifting programs. "We are increasingly seeing brand names showing up on the ad specialty shopping sites that are coming from unauthorized sources. We have seen some that come from different retailers with the names on the packaging. These are being bought and then resold within the corporate market, and this will undermine trust in our market if not carefully controlled, because many brands do care about their distribution. This is one reason they hire companies like us, to ensure their brand names and distribution are respected, and to ensure the recipient has an exceptional experience with their brand."

For More Information:
Scott Kooken
513-421-1143
---
Master the Principles of Enterprise Engagement to Achieve Organizational Goals and Enhance Your Career
Profit from a new strategic and systematic approach to engagement to enhance your organization's brand equity; increase sales, productivity, quality, innovation, and safety, and reduce risks.
Get trained to become a Chief Engagement Officer for your organization.
Achieve ISO 10018 Quality People Management Certification to demonstrate your organization's strategic commitment to people to your customers, employees, distribution partners, vendors, communities, investors, and regulators.
Learn how to create Sustainability or Integrated Reports for Your Organization or Clients.
Get up-to-speed on ISO human resources standards and guidelines to enhance HR performance.
Live Education: Enterprise Engagement in Action. Take advantage of scheduled monthly live webinar preparation courses for the Certified Engagement Practitioner designation consisting of three one-hour classes and of quarterly Advanced Engagement Practitioner courses consisting of three one-hour webinar classes. The AEP course is for individuals or teams seeking preparation ISO 10018 professional certification status. ICEE periodically runs regional one-day workshops on ISO 10018 Quality People Management principles and certification.
Resources: The Brand Media Coalition, the only guide to the story-telling power of brands and where to source them for business, event, promotional gifting, and rewards and recognition.
2019 Enterprise Engagement Solution Provider Directory
. The only directory of engagement solution providers covering all types of agencies and tactics as well as insights on how to select them.
Communities: The Enterprise Engagement Alliance and Advocate and the Brand Media Coalition free resource centers offering access to the latest research, news, and case studies; discounts, promotions, referrals, and commissions, when appropriate to third-party solution providers from participating coalition solution provider members.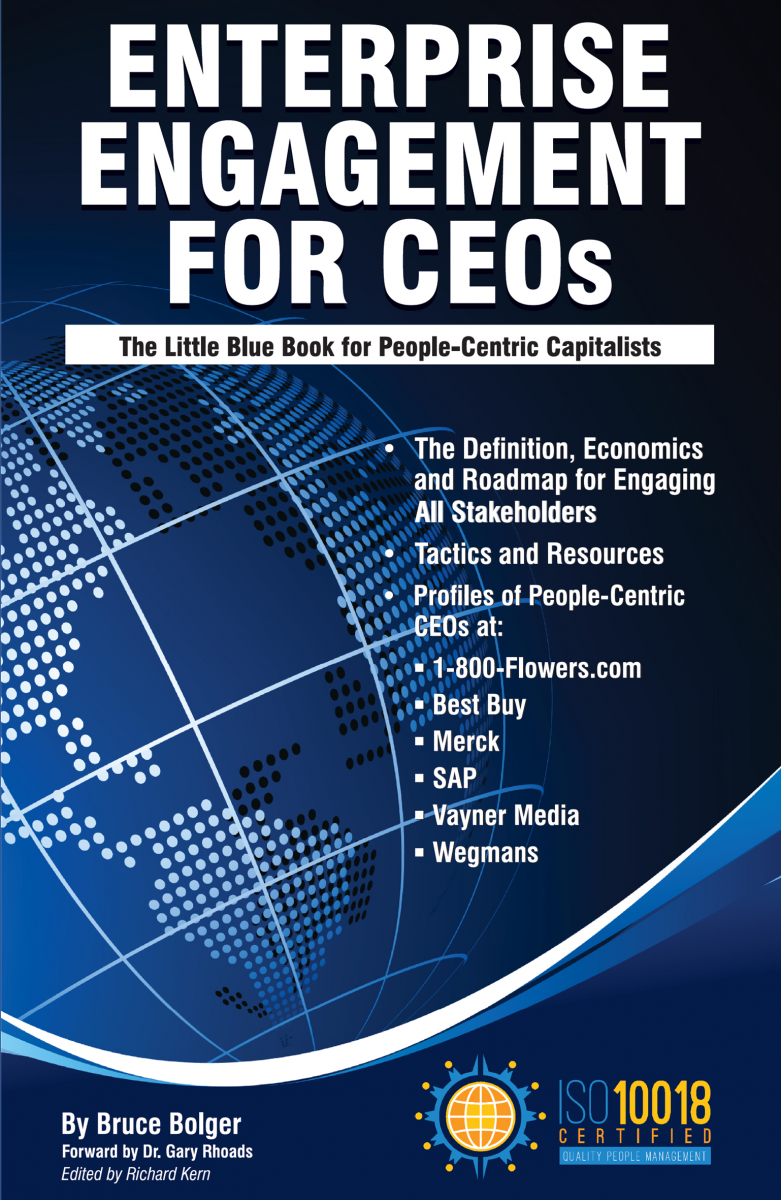 Enterprise Engagement: The Roadmap 5th Edition
The first and most comprehensive book on Enterprise Engagement and the new ISO 9001 and ISO 10018 quality people management standards. Includes 36 chapters detailing how to better integrate and align engagement efforts across the enterprise. (312 pages, $36.)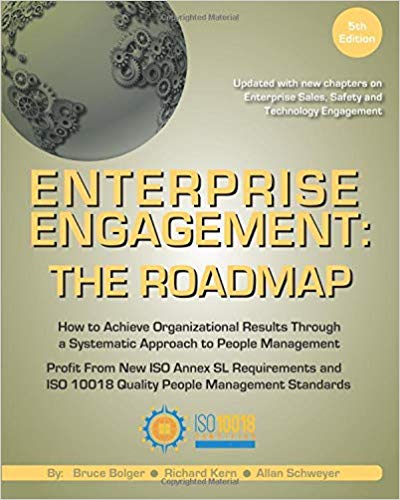 Online:
10-minute short course: click here for a 10-minute introduction to Enterprise Engagement and ISO standards from the Coggno.com learning platform.
Services:
• The International Center for Enterprise Engagement at TheICEE.org, offering: ISO 10018 certification for employers, solution providers, and Enterprise Engagement technology platforms; Human Resources and Human Capital audits for organizations seeking to benchmark their practices and related Advisory services for the hospitality field.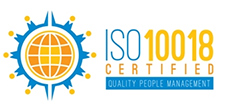 • The Engagement Agency at EngagementAgency.net, offering: complete support services for employers, solution providers, and technology firms seeking to profit from formal engagement practices for themselves or their clients, including Brand and Capability audits for solution providers to make sure their products and services are up to date.
• C-Suite Advisory Service—Education of boards, investors, and C-suite executives on the economics, framework, and implementation processes of Enterprise Engagement.
• Speakers Bureau—Select the right speaker on any aspect of engagement for your next event.
• Mergers and Acquisitions. The Engagement Agency's Mergers and Acquisition group is aware of multiple companies seeking to purchase firms in the engagement field. Contact Michael Mazer in confidence if your company is potentially for sale at 303-320-3777.
Enterprise Engagement Benchmark Tools: The Enterprise Engagement Alliance offers three tools to help organizations profit from Engagement. Click here to access the tools.
• ROI of Engagement Calculator. Use this tool to determine the potential return-on-investment of an engagement strategy.
• EE Benchmark Indicator. Confidentially benchmark your organization's Enterprise Engagement practices against organizations and best practices.
• Compare Your Company's Level of Engagement. Quickly compare your organization's level of engagement to those of others based on the same criteria as the EEA's Engaged Company Stock Index.
• Gauge Your Personal Level of Engagement. This survey, donated by Horsepower, enables individuals to gauge their own personal levels of engagement.
For more information, contact Bruce Bolger at Bolger@TheEEA.org, 914-591-7600, ext. 230.