Links Unlimited: Lessons From a Pandemic
One of the industry's leading master fulfillment companies, Links Unlimited, Cincinnati, OH, like many, had a year to remember but so far has come out of it stronger than ever, says Scott Kooken, CEO and founder.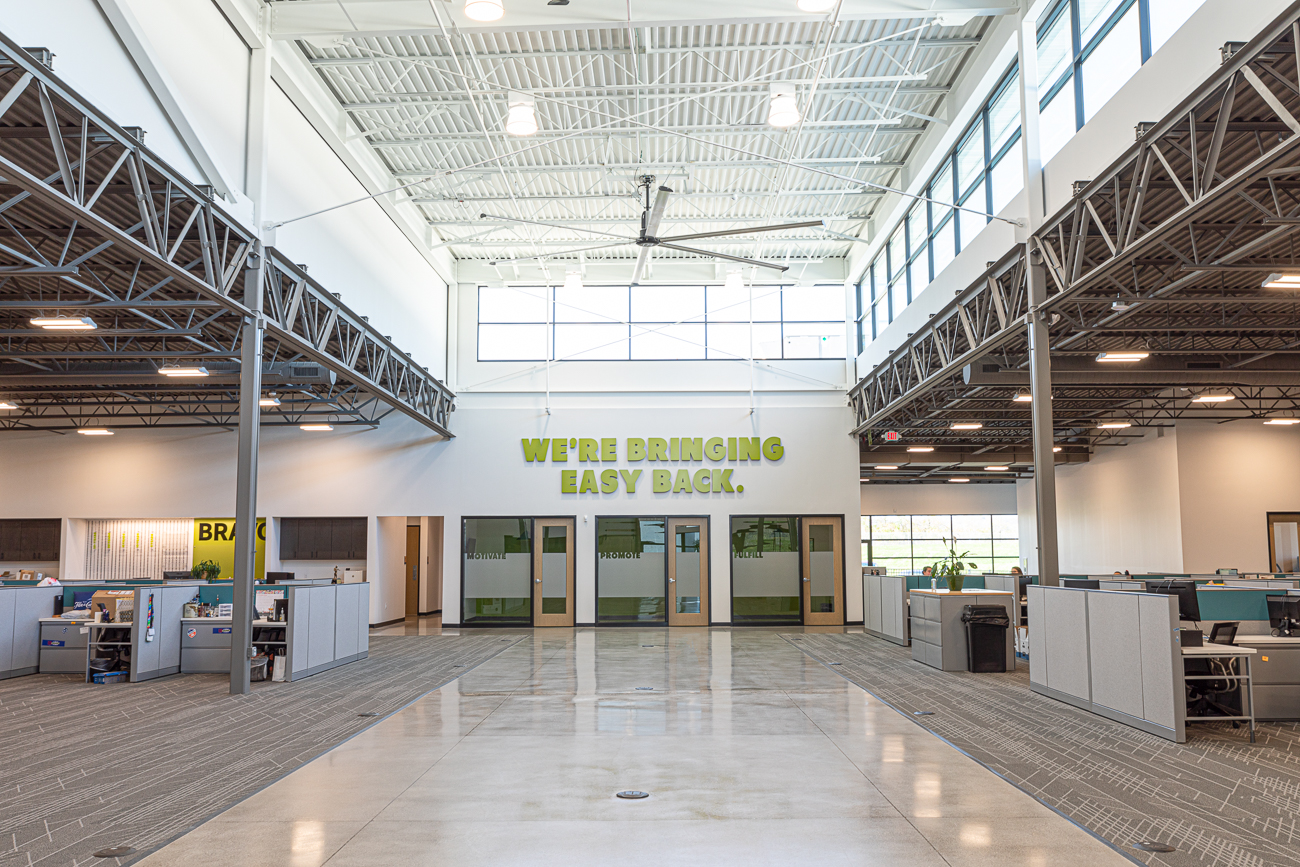 The last thing Scott Kooken planned for in 2019 was a pandemic. His company had made a major commitment to construct a 180,000-square-foot facility, and, on a personal note, he and his wife adopted a child, their first. Despite multiple challenges, the company's new state-of-the-art fulfillment warehouse is fully operational with a thriving incentive, loyalty, and in-house kitting and customization department, and a broader set of customers than ever, Kooken says.
Kooken admits that it was no easy year. He's happy that revenues held up and that he could keep all his employees. The pandemic, he says, provided some key lessons on how to deal with challenges in business that he shared with RRN in a recent interview.
People Are Key
"When the pandemic hit," he says, "We made a commitment to keep all our employees. If we had to furlough, the plan was to rotate work so that everyone would take a small hit rather than anyone lose their job." Thankfully, he says, he did not have to furlough people.
The pandemic only reinforced the importance of employee engagement for his company, he emphasizes. "Knowing that we weren't giving up on our team, even when we ourselves didn't know what was going on, our employees' morale remained high, despite the challenges of working from home and the warehouse safety precautions."
That employee loyalty, he says, not only provides a competitive edge but will help attract other employees now that Links is in a hiring mode again. "People are saying good things about us."
Customer Service
Having knowledgeable, experienced employees steeped in his company's corporate culture turned out to be an advantage, he says. "Over this last year, we picked up a lot of business from second-tier suppliers. Clients appreciate that we proactively communicate; that we stand by our commitments, and that our people know what they are doing."
The key to customer retention, Kooken says, is to provide reliable delivery and effective, proactive communications about inventory, pricing, and availability of rebates. "People appreciate our reaching out to them instead of their having to wait to ask." He says the best thing you can do to grow business with clients is consistently dedicated to meeting service-level commitments; providing proactive communications and looking for ways to save money for clients or help do things more efficiently.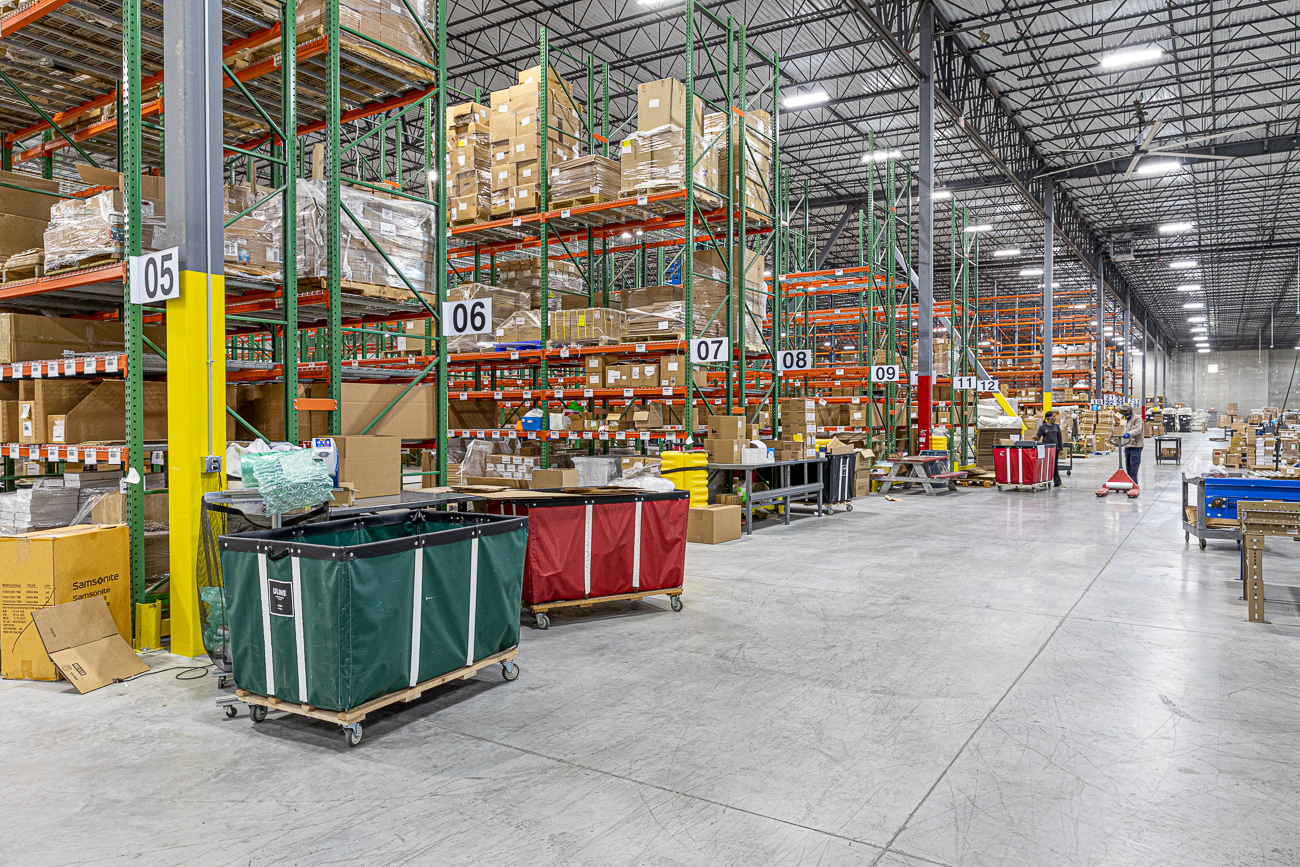 Seize Opportunities in Customization, Kitting, and Fulfillment
Facing unprecedented uncertainty after the pandemic struck, he says his company's management focused on its operational strengths—inventory and fulfillment management, logistics, and customization and kitting capabilities. "We were able to bring our level of inventory down over the summer while meeting our service-level requirements. At the same time, we broadened our base of customers because of our sophisticated fulfillment, logistics, and kitting capabilities and by providing lower shipping costs because of our location, cost management, and strong supply chain relationships."
Kooken says his company has experienced increased demand for leading brands for gifting, incentives, recognition, as well as customization and personalization. One customer, he adds, sent out tens of thousands of "hang in there" gifts with a personal note; another outfitted the home offices for thousands of employees.
Manage Inventory, Receivables, and Cash
"When the pandemic hit, we realized we weren't just going to sit there. We paid particular attention to inventory management, receivables, and cash. The last thing we wanted was to be stuck with stale merchandise in the fourth quarter."
Respect Your Supply Chain
Selecting the right supply chain partners and recognizing their importance to your business is critical to success, Kooken says. "We like any company depend upon outside vendors, particularly in transportation. We can provide better rates and services to our clients because of the care we put into those relationships with our suppliers." Having strong supply chain relationships, he says, is particularly helpful in the current climate of inventory shortfalls or bottlenecks.
Focus on Logistics
In addition to the company's focus on freight operations, it continues to enhance its quality management system to make sure the right product gets to the right person with the right personal communications in the established cycle times." The company continues to increase its emphasis on lean and quality management strategies, he says.
The Next Challenge for 2021
Despite the continuing uncertainty because of the pandemic, Links is increasing its team by over 20% because of higher demand. "This is no easy task in terms of training when you have six-feet social distancing in our facility and when people are mostly working at home."
Kooken says the goal is to bring everybody back to the office later this year but recognizes that the pandemic proved that it's possible to run a business remotely. "We're still reviewing the impact of work from home and how that will affect our operations in the future."
For More Information:
Scott Kooken
CEO, Links Unlimited
513-421-1143
Skooken@linksunlimited.com
---
Education, Certifications, and Information to Activate
Brand Media and Enterprise Engagement

A complete learning, certification, and information program and a course syllabus for educators.
Resources:
The
Brand Media Coalition
, the only guide to the story-telling power of brands and where to source them for business, event, promotional gifting, and rewards and recognition.
Enterprise Engagement Solution Provider Directory
. The only directory of engagement solution providers covering all types of agencies and tactics as well as insights on how to select them.
Communities:
The
Enterprise Engagement Alliance and Advocate
and the
Brand Media Coalition
free resource centers offering access to the latest research, news, and case studies; discounts, promotions, referrals, and commissions, when appropriate to third-party solution providers from participating coalition solution provider members.
Training and Certification
Enterprise Engagement Alliance Education:
Certified Engagement Practitioner; Advanced Engaged Practitioner, and Certified Engagement Solution Provider learning and certification programs on how to implement Stakeholder Capitalism principles at the tactical level.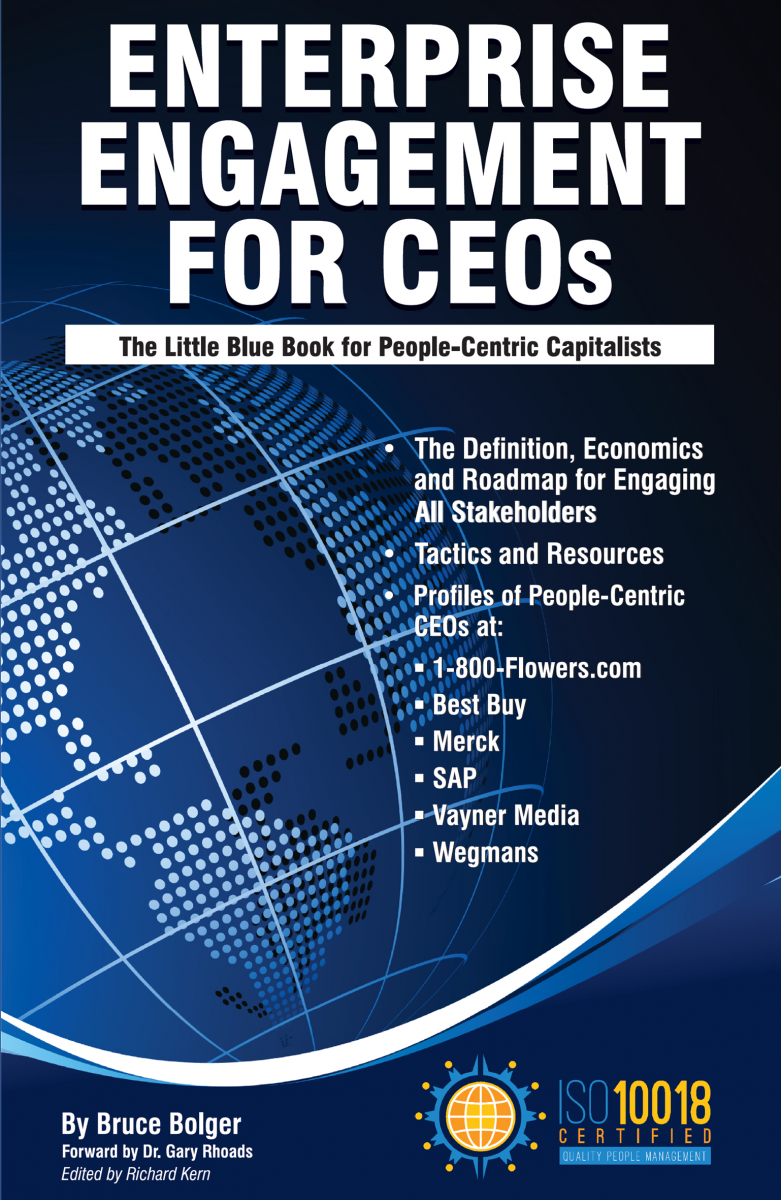 In Print:
This is the definitive implementation guide to Stakeholder Capitalism, written specifically to provide CEOs and their leadership teams a concise overview of the framework, economics, and implementation process of a CEO-led strategic and systematic approach to achieving success through people. (123 pages, $15.99)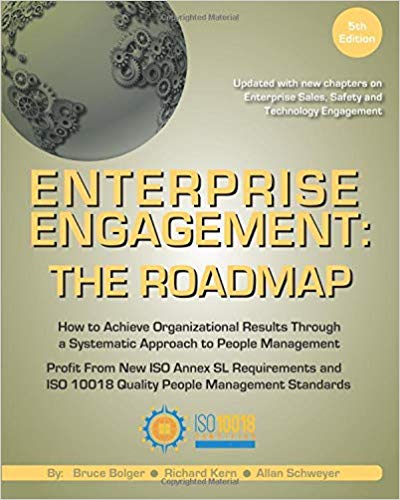 The first and most comprehensive book on Enterprise Engagement and the new ISO 9001 and ISO 10018 quality people management standards. Includes 36 chapters detailing how to better integrate and align engagement efforts across the enterprise. (312 pages, $36.)
Online:
10-minute short course: click here
for a 10-minute introduction to Enterprise Engagement and ISO standards from the Coggno.com learning platform.
Services:
• The Engagement Agency at EngagementAgency.net,
offering: complete support services for employers, solution providers, and technology firms seeking to profit from formal engagement practices for themselves or their clients, including Brand and Capability audits for solution providers to make sure their products and services are up to date.
• C-Suite Advisory Service
—Education of boards, investors, and C-suite executives on the economics, framework, and implementation processes of Enterprise Engagement.
• Speakers Bureau
—Select the right speaker on any aspect of engagement for your next event.
• Mergers and Acquisitions. The Engagement Agency's Mergers and Acquisition group is aware of multiple companies seeking to purchase firms in the engagement field. Contact Michael Mazer in confidence if your company is potentially for sale at 303-320-3777.
Enterprise Engagement Benchmark Tools:
The Enterprise Engagement Alliance offers three tools to help organizations profit from Engagement.
Click here
to access the tools.
• ROI of Engagement Calculator. Use this tool to determine the potential return-on-investment of an engagement strategy.
• EE Benchmark Indicator. Confidentially benchmark your organization's Enterprise Engagement practices against organizations and best practices.
• Compare Your Company's Level of Engagement. Quickly compare your organization's level of engagement to those of others based on the same criteria as the EEA's Engaged Company Stock Index.
• Gauge Your Personal Level of Engagement. This survey, donated by Horsepower, enables individuals to gauge their own personal levels of engagement.
For more information, contact Bruce Bolger at Bolger@TheEEA.org, 914-591-7600, ext. 230.