Level Up Launches to Elevate Incentive Design and ROI
Industry veteran sets out to bring best engagement design and implementation practices to the traditional incentive marketplace.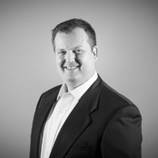 In launching his new company, Level Up Engagement, Ben Griffith has a clear mission: "We recognize the need in the market for companies to achieve more measurable engagement and results by applying a more integrated solution that addresses all the factors that can affect performance," he says. "By using a systematic design process that's compliant with new ISO Annex SL and ISO 10018 Quality People Management standards, our aim is to help clients consolidate and align currently fragmented initiatives to achieve greater efficiencies and effectiveness."
Griffith explains that his new company will focus on helping clients develop the best possible program designs based on their objectives, people and potential return-on-investment. Level Up will use the appropriate engagement tools, including merchandise and travel rewards, engagement technologies, surveys and feedback platforms, and other services that can address whatever engagement levers are required to achieve the goals. "We provide employee, sales and channel engagement strategies ranging from length-of-service and safety programs for employees to loyalty and growth incentives for customers. These include ongoing points-based programs, incentive group travel and promotions. We help companies develop the strategy, determine the financial justification, execute the launch, communicate to stakeholders and participants, and analyze results."
Griffith, who was most recently Vice President of Regional Sales for HMI Performance Incentives, says he'll continue to bring HMI's services to clients along with other select engagement solution-providers that together can address all his clients' needs to achieve their goals. "Level Up is a veteran-owned, unbiased incentive broker that sources vendor solutions based on the client's needs and objectives. Impartiality in this process ensures that clients receive the solutions they need rather than the solutions a vendor wishes to sell. This distinction cannot be understated, as vendors are increasingly constrained by the technology platforms they develop, investments they make and strategic paths they choose, so that over time their array of services becomes a better fit for select applications, but overpriced and over-engineered for others. By understanding these constraints and having the flexibility to address specific client needs and transparent pricing, we provide distinct advantages for our clients."
Level Up will focus on developing engagement solutions based on each client's needs. "Companies who attempt to develop their own in-house strategies often focus too heavily on the rewards and not enough on the program design because they incorrectly assume that appealing rewards by themselves will be sufficient to drive the desired behaviors," Griffith says. "What they learn the hard way, though, is that having tunnel vision in the program design process can lead to unforeseen consequences in terms of bad behaviors or huge budget miscalculations."
After developing an understanding of a client's unique business situation, Griffith explains, "Level Up guides companies expertly and efficiently through the design process and the myriad solutions appropriate to their needs. We will suggest the type of platform, reward vehicle(s), marketing campaigns and data processes most appropriate to achieving their goals of engaging employees, salespeople and customer channels. We remain involved through the program launch and management phases as the executive sponsor to ensure the program is being implemented as planned and adjusted as the business landscape continuously evolves over time."
Level Up, Griffith notes, is founded on the premise that there is "a greater demand across industries for supplier integration, ROI justification, data-driven decision making and cost-savings…Level Up is positioned to help companies achieve these objectives."
Contact:
Ben Griffith, President
(888( 289-1674
---
Master the Principles of Enterprise Engagement to Achieve Organizational Goals and Enhance Your Career
Profit from a new systematic approach to engagement to enhance your organization's brand equity; increase sales, productivity, quality, innovation, and safety, and reduce risks.
Achieve ISO 10018 Quality People Management Certification to demonstrate your organization's strategic commitment to people to your customers, employees, distribution partners, vendors, communities, investors, and regulators.
Live Education:
The Brand Engagement Conference
, June 18-20, 2019, Chicago, in conjunction with the Selling Power Sales 3.0 Conference. Learn a breakthrough, practical approach to enhance performance and stakeholder experiences at Selling Power's Sales 3.0 Conference, "Frictionless Selling," June 18-19, and "Enterprise Engagement in Action," June 20, at the Drake Hotel.
Register now
.
In Print:

Enterprise Engagement: The Roadmap 5th Edition.
The first and most comprehensive book on Enterprise Engagement and the new ISO 9001 and ISO 10018 quality people management standards.
Online:

The Enterprise Engagement Academy at EEA.tmlu.org
, providing the only formal training on Enterprise Engagement and the new ISO 9001 and ISO 10018 quality people management standards. Provides preparation for professionals to support organizations seeking ISO 10018 employer or solution provider certification, as well as elective courses on Trade Show Engagement, Rewards and Recognition, Government, and other topics.
Plus
:
10-minute short course:
click here
for a 10-minute introduction to Enterprise Engagement and ISO standards on
Coggno.com
.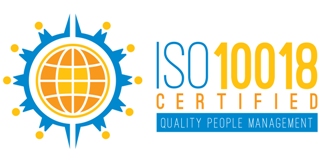 Services: The International Center for Enterprise Engagement at TheICEE.org
, offering: ISO 10018 certification for employers, solution providers, and Enterprise Engagement technology platforms; Human Resources and Human Capital audits for organizations seeking to benchmark their practices and related Advisory services for the hospitality field.
The Engagement Agency at EngagementAgency.net
, offering: complete support services for employers, solution providers, and technology firms seeking to profit from formal engagement practices for themselves or their clients, including Brand and Capability audits for solution providers to make sure their products and services are up to date.
C-Suite Advisory Service
—Education of boards, investors, and C-suite executives on the economics, framework, and implementation processes of Enterprise Engagement.
Speakers Bureau
—Select the right speaker on any aspect of engagement for your next event.
Mergers and Acquisitions.
The Engagement Agency's Mergers and Acquisition group is aware of multiple companies seeking to purchase firms in the engagement field. Contact Michael Mazer in confidence if your company is potentially for sale at 303-320-3777.
Enterprise Engagement Benchmark Tools:
The Enterprise Engagement Alliance offers three tools to help organizations profit from Engagement.
Click here
to access the tools.
• ROI of Engagement Calculator. Use this tool to determine the potential return-on-investment of an engagement strategy.
• EE Benchmark Indicator. Confidentially benchmark your organization's Enterprise Engagement practices against organizations and best practices.
• Compare Your Company's Level of Engagement. Quickly compare your organization's level of engagement to those of others based on the same criteria as the EEA's Engaged Company Stock Index.
• Gauge Your Personal Level of Engagement. This survey, donated by Horsepower, enables individuals to gauge their own personal levels of engagement.
For more information, contact Bruce Bolger at Bolger@TheEEA.org, 914-591-7600, ext. 230.