Latest IRR Product and Service News
A regular compendium of new products, services, name changes, and related announcements.

GGIWW Introduces New Branding Technique
Patagonia Restores Right for Embroidery
ProAm Golf Features Garmin Launch Monitor
Sparck Recognition Announces Global Expansion
WeGift is Now Runa

GGIWW offers a new branding capability...Patagonia restores embroidery with a few buts...Sparck Recognition expands globally....WeGift is now Runa to reflect expanded offerings.

GGIWW Introduces New Branding Technique

Supporting increased in customization and personalization, GGIWW, a Missouri-based national master fulfillment company, has introduced a new branding technique particularly suite for customizing brand such as the UGG footwear and accessories it carries for the corporate market. For more information, contact Ree Wysong, President, at ree@ggiww.com.

Patagonia Restores Right for Embroidery

The Promotional Products Association newsletter has reported regularly on Patagonia's decision first to forbid customization of its products but later to restore the right but on a case by case basis. Shawn Willhite defends the company's stance given the need to make sure its brand is not emblazed with logos inconsistent with its long-standing commitment to sustainable values.

ProAm Golf Features Garmin Launch Monitor

Ryan DeGrand, owner at ProAm Golf in Missouri, says launch monitors are hot because of their ability to help people improve their games. According to Garmin, its Approach R10 a portable golf launch monitor "is designed to help golfers improve their game at home, indoors or on the driving range. With more than a dozen key metrics shown in real time, including clubhead speed, ball speed, spin, launch angle and more, golfers of all skill levels can rely on the R10 to fine-tune their game. When paired with Garmin's Golf App, players can also use the Driving Range Mode to recognize areas of improvement. It records video clips to analyze the swing and use it to virtually play over 42,000 golf courses worldwide. For more information, contact Ryan DeGrand at rdegrand@proamgolfctr.com.

Sparck Recognition Announces Global Expansion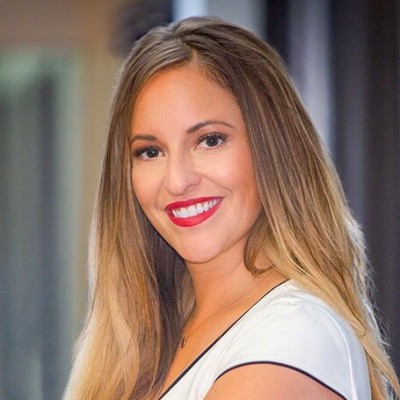 California-based Sparck says its proprietary survey and recognition platform is now available gobally. "Sparck is redefining recognition through science, psychology and sophisticated AI, allowing their clients critical and actionable insights into their organizations. Deploying the Sparck solution allows businesses to focus on general and specific areas of their organization, increasing engagement and productivity, and empowers leaders to improve culture and meet the objectives of their organization, and decreases the high costs of employee turnover," according to a company announcement. It says the company "is on a mission to share the secret of effective recognition to ignite innovation, growth, and culture that allows businesses to keep the talent they have and attract the talent they need. With customizable solutions and data-driven insights, organizations are now empowered to reduce employee turnover and increase productivity. Anna Straus, Founder and Chief Executive Officer says "Effective recognition improves business outcomes and strengthens culture. We partner with our clients to align organizational goals with individual motivators. Traditional recognition practices are failing because every employee feels valued differently."

WeGift is Now Runa

Runa is the new name for "a first-of-its-kind infrastructure for transferring and exchanging digital value, enabling people to pay and get paid by anyone, anywhere, instantly," writes its CEO and Founder, Aron Alexander. Our purpose-built network is unlocking the ability for businesses to send, issue, and accept digital value, enabling digital economies to thrive." He says the company has "built the world's largest gift card powered network of merchants. We transformed the ability to send and spend value for thousands of corporate customers and millions of consumers...I am excited to finally share the next step for our company - expanding our network and giving merchants and corporate customers the ability to issue, send and spend any store of value....Legacy payment systems are not keeping up and can't offer the flexibility our customers and partners are looking for to transfer value outside of traditional networks and processes."

Subscribe to RRN's weekly e-newsletter.

---
Profit From the "S" of Environmental, Social, Governance (ESG)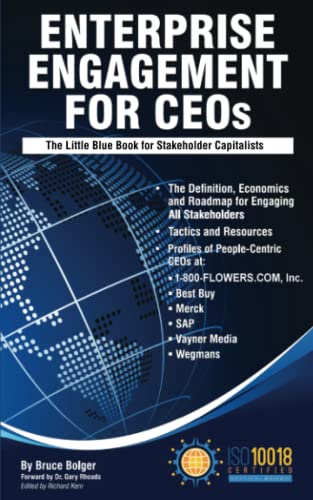 Through education, media, business development, advisory services, and outreach, the
Enterprise Engagement Alliance
supports boards, business analysts, the C-suite, management in finance, marketing, sales, human resources and operations, etc., educators, students and engagement solution providers seeking a competitive advantage by implementing a strategic and systematic approach to stakeholder engagement across the enterprise.
Click here
for details on all EEA and RRN media services.
1. Professional Education on Stakeholder Management and Total Rewards
Become part of the EEA as an individual, corporation, or solution provider to gain access to valuable learning, thought leadership, and marketing resources.
The only education and certification program focusing on Stakeholder Engagement and Human Capital metrics and reporting, featuring seven members-only training videos that provide preparation for certification in Enterprise Engagement.
EEA books: Paid EEA participants receive Enterprise Engagement for CEOs: The Little Blue Book for People-Centric Capitalists, a quick implementation guide for CEOs; Enterprise Engagement: The Roadmap 5th Edition implementation guide; a comprehensive textbook for practitioners, academics, and students, plus four books on theory and implementation from leaders in Stakeholder Management, Finance, Human Capital Management, and Culture.
2. Media
3. Fully Integrated Business Development for Engagement and Total Rewards
Strategic
Business Development
for
Stakeholder Management
and
Total Rewards
solution providers, including Integrated blog, social media, and e-newsletter campaigns managed by content marketing experts.
4. Advisory Services for Organizations
Stakeholder Management Business Plans
;
Human Capital Management, Metrics, and Reporting
for organizations, including ISO human capital certifications, and services for solution providers.
5. Outreach in the US and Around the World on Stakeholder Management and Total Rewards
The EEA promotes a strategic approach to people management and total rewards through its e-newsletters, web sites, and social media reaching 20,000 professionals a month and through other activities, such as: