Kenneth C. Frazier, Winner of the ISO 10018 Honorary CEO Citation for Quality People Management
Kenneth E. Frazier, Merck & Co.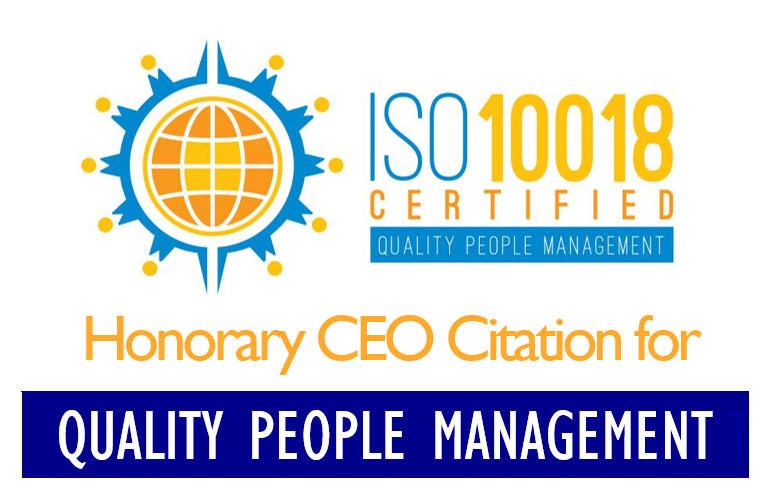 This profile of Kenneth C. Frazier, the CEO of Merck & Co., a leading pharmaceutical firm based in Kenilworth, NJ, continues ESM's new Quality People Management CEO series honoring chief executives at organizations that base their success on a strategic and systematic approach to engaging all stakeholders—customers, distribution partners, sales and nonsales employees, vendors and communities. The Honorary CEO Citation singles out leaders with a strategic focus on Human Capital Management in order to provide CEOs, Boards of Directors and other executives a new paradigm and roadmap for 21st-century people-centric leadership. In recognition of Kenneth Frazier's accomplishments, ICEE has awarded the Merck CEO our fifth ISO 10018 Honorary CEO Citation for Quality People Management.* ESM outlines these CEO's people management practices to provide a model for other executives seeking to understand why and how to develop and implement a strategic and systematic approach to engaging all stakeholders.
(For profiles of the Enterprise Engagement strategies of other CEOs, go to: A CEO's Guide to Engagement Across the Enterprise).
By Bruce Bolger
The leadership style of Kenneth C. Frazier, CEO of Merck & Co., the fifth winner of the ISO 10018 Honorary CEO Citation for Quality People Management, stands in stark contrast to that of our fourth winner:
Gary Vaynerchuk
of VaynerMedia, proving that the principles of ISO 10018 standards and Enterprise Engagement leave plenty of room for creative flexibility. While we honored Vaynerchuk in part for his outspoken advocacy for business principles that put people first, we honor Kenneth Frazier for his strategic and systematic approach to engaging all stakeholders that are well documented in the company's
2017-2018 Corporate Responsibility Report
. It provides detailed information of interest to ESG (Environmental, Social and Governance) investors on its strategies, practices and outcomes that provide a model for other organizations of any type seeking to voluntarily disclose their sustainable management practices and outcomes.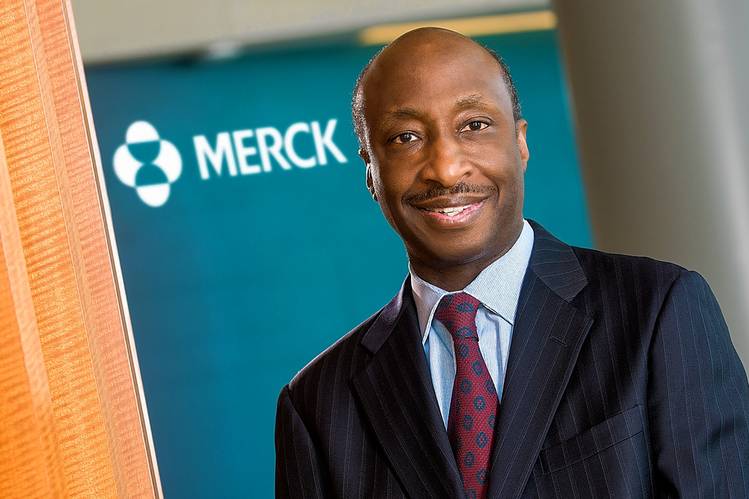 Because Frazier has written no books, shows little inclination to seek publicity, or work the social media or speaking circuit, the best advice CEOs will get from him are from studying his stunning accomplishments. This profile will focus on a distinguished track record of addressing the interests of all stakeholders in a systematic fashion, with less in the way of personal CEO-to-CEO advice available from other leaders profiled because Frazier is a low-key leader. That said, this single statement to
Black Enterprise magazine
perhaps best sum's up Frazier's management philosophy: "There are lots of examples of companies that have lost their way because they've sort of lost their soul, which is a funny word to use, but companies do have souls."
While these ESM profiles are focused on helping CEOs and their teams learn formal practices from other CEOs and don't seek to explain how each of them arrived at similar conclusions about leadership, it is worth noting that Frazier's path to a strategic focus on success through people is surprising on multiple fronts. Apart from the fact that he rose to this lofty position from the humblest of financial circumstances (his mother died when he was only 12 and his father was a janitor who was essentially self-taught but read two newspapers a day), Frazier didn't cut his teeth in sales, marketing, or operations, but rather in the legal department. After graduating from Harvard Law School, he worked for a major law firm that handled the Merck account before eventually joining the pharmaceutical company's legal department. He made a name for himself at Merck by what was viewed by the company as the successful outcome of the Vioxx inflammatory drug litigation. He was named President in 2007 and became CEO in 2011.
Frazier never held an operational position at the company, yet he has presided over a long period of growth, with the company earning high scores in the social and human capital areas of interest to the Enterprise Engagement Alliance, the International Center for Enterprise Engagement and ESG investors. Merck's board of directors decided to amend the company's mandatory retirement age of 65 years to allow him to continue to serve as CEO.
Impressive Benefits to Stakeholders
In addition to the many lives saved or enhanced through Merck's top-selling cancer drug Keytruda, credited with putting President Jimmy Carter's brain cancer into remission; Januvia for diabetes, the Gardasil vaccine for certain HPV viruses and numerous other pharmaceuticals, Merck has an outstanding record demonstrating a strategic and systematic approach to engaging all stakeholders documented in relative detail in its Corporate Responsibility Report.
Over the last five years, Merck & Co. has delivered impressive returns to shareholders in dividends (nearly 3% on average) and growth, outperforming its peer group of stocks by 12% and the S&P 500 by 8% over the last five years based on steady sales increases and by cost reductions due to major staff cuts earlier in Frazier's tenure. With 69,000 employees and $42 billion in sales, the company has a staggering $613,000 in revenue per employee, compared with about $270,000 at technology company SAP, whose
CEO Bill McDermott
was the second winner of the ISO 10018 Honorary CEO Citation for Quality People Management.
The company has good
Glassdoor.com
scores of 3.7 out of 5, 72% of reviewers would recommend the company to a friend and 83% approve of CEO Frazier. The company has won recognition from dozens of organizations worldwide for its ESG investments, including, to name just a few:
Fortune. Frazier was named to the No. 5 spot on Fortune's World's Greatest 50 Leaders list.
Corporate Knights. Merck ranked No. 13 among Corporate Knights' 2018 Global 100 Most Sustainable Corporations in the World.
Fortune. The company ranked No. 4 on its 50 Best Workplaces for Giving Back.
Corporate Responsibility. Corporate Responsibility magazine ranked it No. 22 on its 19th annual 100 Best Corporate Citizens list.
Dividend Channel. Merck was named a 2018 Top Socially Responsible Dividend Stock by Dividend Channel, signifying a stock with above-average "Dividend Rank" statistics, including a strong 3% yield, as well as being recognized by prominent asset managers as socially responsible investment.
Just Capital. Named to the 2018 JUST 100 List of companies that perform best on issues most Americans care about (see ESM: Goldman Sachs Launches ETF Based on Just Companies.)
Merck has been recognized for best practices by Diversity Best Practices, Equal Opportunity magazine, G.I. Jobs magazine, Healthcare Businesswomen's Association, Human Rights Campaign (HRC) Foundation, LATINA Style magazine, National Association for Female Executives; National Business Group on Health, National Organization on Disability, U.S. Veterans magazine; Working Mother magazine, Workplace Gender Equality Agency and many more.
A Strategic and Systematic Plan
The company's detailed Corporate Responsibility Report goes well beyond any disclosures required of public companies by the Securities & Exchange Commission and provides a benchmark for organizations of any type seeking to share their sustainable management practices with their stakeholders.
Brand, culture and values that embrace all stakeholders. Merck's code of conduct reads: "Our values and standards are the basis of our success. They always have been. They always will be. The people who use, recommend or prescribe our products have placed their trust in us. No matter how strong our reputation, we must re-earn that trust every day by practicing the values and standards that have guided this company for more than 100 years.
"We work hard to make sure that the integrity of this company remains a priority for every one of our employees, every day, at every level of our company. Our code of conduct, which we publish for employees under the title Our Values and Standards, helps to make sure that our employees understand what is expected of them, and provides guidance on business standards and practices. This is just one of the many ways that we continually reinforce the values on which this company was built."
The company's mission, the report says, "is to discover and develop important medicines and vaccines that help solve the world's greatest health care challenges…For more than a century, we have considered it our responsibility to create value for our stakeholders while also contributing to societal objectives. Our 2017/2018 Corporate Responsibility Report reviews our progress in line with our commitment and global goals. It focuses on our four corporate responsibility priority areas: expanding access to our medical breakthroughs, building a robust and resilient workforce, promoting environmental sustainability, and operating on a foundation of ethical, transparent behavior. There is increasing interest and a growing belief that a company's ethical impact can serve as a barometer for its value and long-term sustainability. We welcome this focus."
An enterprise approach. The company's leadership development program focuses specifically on an organization-wide perspective. The report says that the company strives to reach "deeper, wider and earlier in the organization to develop top talent. We are striving to develop a cross-functional general management mind-set, enterprise-wide knowledge of the business and end-to-end thinking for top talent and potential leaders early in their careers."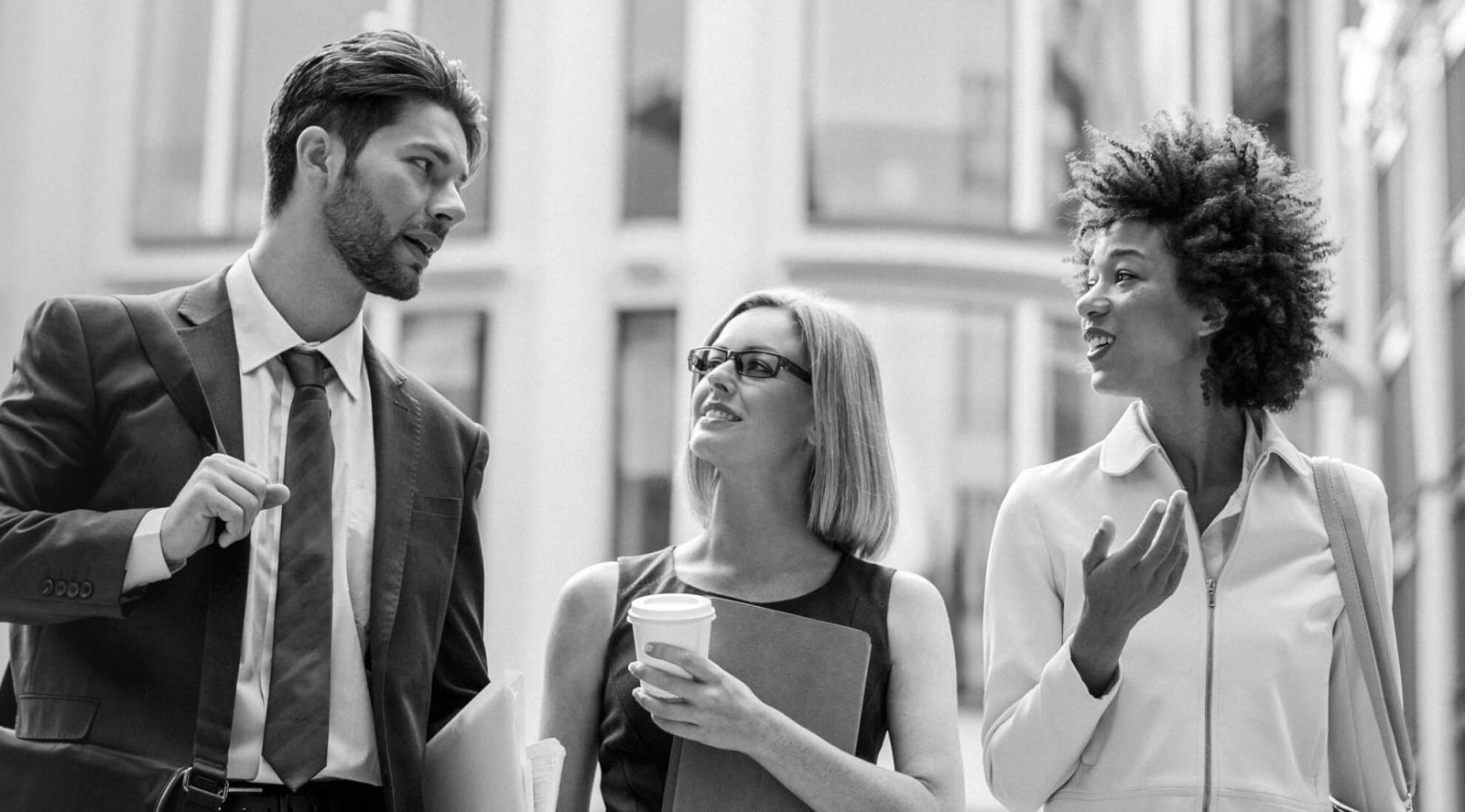 Employee engagement.
The
report
states: "We strive to foster employee engagement at our company by promoting a positive work environment and by communicating proactively with all employees.
Research shows that engaged employees work more efficiently and effectively, are motivated to perform beyond minimal expectations, and consequently contribute more desirable business outcomes to the organization. Employee engagement is achieved through trust, mutual commitment and transparent communication. As we do with our external stakeholders, we work to understand our employees' concerns, needs and thoughts pertaining to our company's strengths and weaknesses, while at the same time informing them of our business strategy and progress toward our goals."
The company's annual report includes among its risks: "Failure to attract and retain highly qualified personnel could affect the company's ability to successfully develop and commercialize products. The company's success is largely dependent on its continued ability to attract and retain highly qualified scientific, technical and management personnel, as well as personnel with expertise in clinical research and development, governmental regulation and commercialization. Competition for qualified personnel in the pharmaceutical industry is intense."
Assessment and feedback. The company reports that it has had a steady increase in the response to its bi-annual annual employee engagement survey to 85% in 2016 (the last year reported) from 77% in 2013; with a favorable response of 82% versus 78% in 2013, defined as feeling engaged, enabled and energized. The Culture Index, measuring customer focus, reputation and trust, and innovation, scored 72% for 2016, against 70% in 2013.
The company reports that it "enables employees to provide feedback through a community platform on an enterprise communications platform it calls Sync and via brief, three- to five-question surveys and open-comment forms attached to key communications. Soliciting employee feedback on the subject of the communication in real time gives us the information we need to close knowledge gaps and address employee concerns. Such direct employee feedback has resulted in meet-and-greet sessions, hosted by our CEO and members of our company's executive committee to provide employees with another opportunity to share information with senior leaders in a more personal setting. Real-time employee sentiment is voluntarily submitted during our quarterly employee business briefings through a widget in our webcast application. This sentiment data provides valuable insights into workplace satisfaction, engagement and culture."
Communications. "We conduct global employee briefings every quarter. Our CEO and members of executive committee speak to employees about how we are fulfilling our company mission and goals. These sessions cover topics such as the quarterly financial performance update, pipeline progress, customer stories, anticipated product developments and a question and answer discussion.
Through Sync, "employees worldwide can gain access to company news and videos, divisional and functional news channels, and organizational communities that allow them to share interests, messages and ideas online. Other employee communications vehicles include quarterly Employee Business Briefings, periodic town hall meetings, email communications from senior management, and employee surveys—in particular, the Voice Survey, which is distributed to all employees on a biannual basis."
The company has an "anonymous helpline, which operates in accordance with applicable legal standards for employee-based hotlines, is available 24/7 to listen and provide advice to employees worldwide." An ombudsman is also available to field calls about ethical or other concerns.
Innovation. Frazier made innovation a foundation of his strategy, leading a major investment in research and development and bringing in a R&D chief Roger Perlmutter, under whose tenure the company released the break-through cancer-drug Keytruda. In addition, the company bakes innovation into the culture in multiple ways. "We leverage the business insights of our U.S. employees, including those who are members of DRIVEN (Delivering Real Insights Via Employee Networks), to support our company's business objectives. DRIVEN represents true innovation in the pharmaceutical industry and allows us to adopt the best practices from other industries to get the quick, cost-effective and deep insights we need to drive our business forward, asking our own employees to share their experiences—as parents, caregivers, patients, and consumers—so we can serve patients better."
DRIVEN enables employees "to make meaningful contributions to the business in a private, online market-research community. Employees have already contributed to helping us innovate in pet tracking and the use of robotic systems (like the Amazon Echo) for taking care of elderly family members' health. DRIVEN has also been used to make patient and caregiver education resources more relevant by giving feedback on online materials and advertisements. This enables the efficient and compliant engagement of employees to provide business, customer, brand and research development insights via market research methods. We have grown the DRIVEN community to 2,000 employees and had significant cost savings by harnessing the experience of our own employees. It has enabled us to innovate with the patient perspective included for understanding in therapeutic areas like chronic cough, Alzheimer's and the use of new technologies to help with compliance/adherence."
Wellness. The Corporate Responsibility section on employees
includes detailed information on the company's wellness program and efforts to address emotional, social and financial well-being of interest to CEOs and their teams seeking to benchmark or develop their own practices. Merck's LIVE IT well-being platform includes four pillars: PREVENT IT, BALANCE IT, MOVE IT and FUEL IT. The company promotes "offerings within each of these areas to engage and enhance the lives of our employees." LIVE IT reportedly was launched in the United States in 2011 and now is available in over 40 countries, reaching approximately 78% of the company's global workforce, the company reports.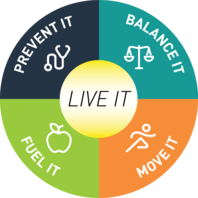 Safety.
The
report
provides extensive details relative to that disclosed by most companies on safety. "We have worked steadily over the last five years to drive down our workplace injury rates. In 2017, our lost-time injury rate remained at 0.13, the same as 2016. Our recordable injury rate was 0.33, down 6% from the prior year. Last year, 29% of our recordable injuries were related to slips, trips and falls, with motor vehicle and 'struck-by/caught-in' injuries accounting for 24% and 21% of the total number of injuries, respectively. We saw a 31% decrease in the number of ergonomic recordable injuries in 2017 versus the prior year. Consistency in our case management process as well as improvements to our facilities and related equipment contributed to the decrease in these types of injuries," the company reported.
"In 2017, we continued to see reductions in the number of motor vehicle-related injuries, with an 11% improvement versus the prior year. Our global vehicle safety program includes a standard duty of care by holding both employees and managers accountable for achieving safe driving expectations.
We also continue to focus our efforts on slip, trip and fall injuries. In addition to our focus on facility maintenance, we coach colleagues to understand their surroundings, take necessary precautions, and make better decisions to avoid these types of injuries."
Diversity. The company reports that 49% of new hires in 2017 were women; 40% of management roles were held by women; 36% of U.S. employees recruited were from under-represented ethnic groups, and 23% of U.S. executives are from under-represented ethnic groups.
Frazier's commitment to diversity goes back to the year he took over as CEO. "As a leader in global healthcare, we are committed to addressing critical social, environmental and economic challenges to ensure not only the vitality of our business, but also the health of our world," he says in Merck's 2011 Corporate Responsibility Report. Frazier reportedly ties his executive compensation to diversity metrics, personally signs off on diversity goals and meets with resource groups regularly. In 2011, he signed the CEO statement of support for the Women's Empowerment Principles, a project of the United Nations Development Fund for Women and the United Nations Global Compact. He is Merck's first African-American CEO and one of six Black CEOs at Fortune 500 companies.
Learning and development. The latest Corporate Responsibility Report offers extensive information on the company's professional development strategies. "The Global Learning & Development organization, under the leadership of the chief learning officer, deploys a global approach to maximizing the value of learning and development investments by leveraging resources, educational platforms and other synergies across the enterprise to deliver learning solutions designed to optimize business and customer outcomes. To support our global employee base, we sponsor curricula that build leadership and management skills as well as provide technical and functional training to all employees. We have five active Key Talent Programs to support the learning and development of our future key talent, women in leadership, diverse talent, and those who are at the executive level. These programs support the advancement of our talent pipeline and diversity and inclusion strategy." The programs include:
General Management Acceleration Program (GMAP)—the company's flagship program to develop future global, enterprise-wide leaders. "The Office of the CEO sponsors the program. Successful participants will broaden their experience and perspective, enhance their leadership abilities and be well-placed to grow into positions of greater responsibility following their rotations. The objective of GMAP is to create a robust global acceleration program for internal talent, providing the right experiences and learning opportunities to grow broad, global business leaders to meet our future business demand."
The Business Leadership Program—a global program to "enhance both an individual's leadership and business acumen skills. Areas of focus include: our company's strategic context and how to integrate long-term plans with short-term action; value creation in financial and non-financial terms so one is able to increase his/her ability to perform in the short-term and plan for the long-term; and ability to translate strategy into action to deliver business impact."
The Women's Leadership Program—the company's global program to support the advancement of women into senior leadership ranks. "Areas of focus include: strengthening the ability to navigate within the organization; gaining skills and knowledge to grow and improve leadership capacity; and increasing the ability to manage gender differences and any subtle 'micro-inequities that may exist in the culture."
Diverse Leader Program—this U.S.-only program "is an interactive leadership journey that is designed to create a safe place where participants can hone their leadership skills while exploring what it means to be a leader of color within the company. While building leadership proficiency, participants will also investigate the similarities and differences of leaders from other racial/ethnic groups. Finally, they will have the opportunity to deepen relationships with their sponsors/mentors through experiential activities and guided and unguided conversations."
Leadership Development Center—the Leadership Development Center is a website that features videos, articles, program announcements and resources for leaders and managers. Resources are aligned to our leadership behaviors, professional competencies, and functional competencies, and are available in the following formats: "on-demand" Web-based modules, classroom programs, articles, books (including audio books), webcasts and suggestions for "on-the-job" development activities.
Team development: "For teams, there is a suite of programs that provide skills and tools for team leaders and team members, including Leading High Performing Teams, Virtual Teaming, Assessing Team Performance, Teaming Fundamentals, and Insights Discovery, a program to understand communications styles."
The company reports that employees completed a total of 5.3 million training courses in 2017, versus 4.2 million in 2016; 2.6 million total hours of training in 2017 versus 2.1 million hours the prior year; and that each employee completed 48 courses in 2017 versus 69 the year before. The number of leaders participating in training in 2017 was nearly double the number in 2015, it said.
Career laddering: The company's myCareer, platform "serves as our global gateway to professional development, performance management, talent management and learning across the company. It keeps track of employee development plans, performance objectives and performance ratings, career aspirations (desired next roles and mobility preferences), experience (both outside of and within the company), language proficiency, certifications and education. The primary business purpose of myCareer is to facilitate more effective, consistent and efficient companywide performance management, talent reviews, succession planning, and associated employee performance and development processes through a single, integrated and automated global system of record for critical talent data about our employees. This helps to ensure that our workforce continues to realign itself with company objectives."
Total rewards. The company discloses extensive information on its "total rewards package." The report states: "One way in which we recognize their importance is to provide a valuable suite of compensation and benefit programs as well as resources to support our employees' professional achievement and personal well-being. Together, we call these 'Total Rewards.' Total Rewards include compensation and financial rewards, health and insurance benefits, opportunities for employees to develop their skills and grow their careers, and programs that help meet the demands of managing employees' professional and personal well-being. Our philosophy behind these programs is rooted in maintaining our competitive position in the market while providing a comprehensive and valuable package of rewards to attract and retain a talented and diverse workforce."
The company provides a "myTotalRewards online personalized resource that provides U.S. employees with a simple, consolidated view of their total compensation and financial rewards at our company." For most active employees (certain groups are excluded, such as those that are subject to collective bargaining), myTotalRewards contains the following detailed information:
Money: Annual pay, cash incentives and the company's estimated contribution to pension, 401(k), insurance, and other benefits.
Health: The value of the key health benefits in which an employee participates, including medical, dental and vision coverage.
Retirement & Long-Term Incentives: Retirement benefits and long-term incentives—and how they've performed over time.
Other Rewards: Other benefits available, such as educational assistance, K–12 educational guidance and financial planning.
For employees who are subject to collective bargaining obligations within and outside of the U.S., the company says that it complies "with any and all applicable contractual and legal obligations in providing information to employees." Merck claims that "it's health and well-being, retirement and insurance programs draw from best practices to ensure quality, competitive value, protection from significant financial hardship and access to tools and resources to support employees and their family members at all life stages."
Community.
As one can imagine, Merck has an extensive Corporate Social Responsibility plan that includes drug donation programs, patient assistance with medicine costs, and patient assistance programs for drug purchases. According to an interview in
Life Science Leader
with Brenda Colatrella, Executive Director of Merck's Office of Corporate Responsibility and President of the Merck Foundation, the company defines "corporate [social] responsibility as a commitment to developing creative and innovative solutions to global health challenges while at the same time building our business in a sustainable way. While philanthropy is an important demonstration of our commitment to being a responsible corporate citizen, our commitment to corporate responsibility actually goes beyond that and is reflected in our business practices as well. About every five years we conduct a corporate responsibility materiality assessment to determine if we are focusing on the issues that matter most to our stakeholders from a CR perspective. From the most recent assessment, we affirmed our four CR priority areas for Merck: (1) Access to healthcare; (2) Environmental sustainability; (3) Employee health and wellbeing; and (4) Ethics and transparency."
Supplier engagement
. As part of its enterprise engagement approach to management, the report details requirements and expectations related to its relationships with all vendors, including systems, performance, labeling, packaging, and shipping, and other practices.
Advice From Kenneth Frazier
Although a member of the American Philosophical Society, Frazier does not actively dole out his views, give advice in media interviews, or appear to actively promote his perspectives in public speaking. Here are a few of the insights he has shared over the years.
Stick to your principles.
Despite the influence of many mentors, and professors at Harvard, etc. he stresses the advice he got from his father to not worry about what others think. As reported in
FiercePharma.com
, "After becoming CEO, Frazier stopped providing long-term earnings guidance to Wall Street analysts, and he resisted the 'immense' pressure Big Pharma CEOs were facing at the time to cut research and development spending while at the same time cutting about 12,000 jobs to lower the company's fixed costs after its merger with Schering Plough."
He told the writer: "I knew what this company was about was the science," Frazier said. "I just had to tune out all the critics." Ultimately, he added, those critics applauded the decision.
Lead, don't follow. "Don't bow to any pressure to blindly follow industry trends or to shy away from controversial strategies. Just avoiding risk doesn't make a company successful."
Be willing to take a moral stance. As a young man after law school, Frazier spent time in Soweto, South Africa to provide legal assistance. In his early days working as a lawyer before joining Merck, he defended a man on death row who was eventually released. His leadership in the aggressive case-by-case defense of the company in the Vioxx litigation was rooted, he said, in his conviction that the company acted in good faith, a legal strategy which many believe significantly reduced the company's overall exposure.
Beware of hierarchy. "One of the challenges associated with a company becoming large is that companies become hierarchical. They become bureaucratic. They become slow. They become risk averse."
Have personal performance measures. "Because of the importance of what we do at Merck as a company, I have two metrics by which to measure success during my time leading Merck: 1. How many people do we help? 2. How much help did we give them? I want to be able to say that I was a good steward of an organization that serves as a tremendous force for good."
Note: While generally a low-key CEO, Frazier drew widespread attention when he was among a group of CEOs who resigned their memberships in the American Manufacturing Council early in the Trump administration after taking issue with the president's characterization of the demonstrators at the rally in Charlottesville, VA. This decision did not factor in any way in our selection of Frazier for this honorary citation. The concept of Enterprise Engagement is strictly non-partisan, and a CEO's politics has nothing to do with his or her selection for this designation.
*The ISO 10018 Honorary CEO Citation for Quality People Management is not to be confused with the actual ISO 10018 Quality People Management certification for organizations. The actual certification requires a thorough audit of organizational practices.

---
Featured EEA Supporter:
The Enterprise Engagement Academy
Master the hottest new profession through online training and certification.
For More Information
Or, contact:
Bruce Bolger, President
245 Saw Mill River Rd., Suite 106
Hawthorne NY 10532
914-591-7600, ext. 230
---
Master the Principles of Enterprise Engagement to Achieve Organizational Goals and Enhance Your Career
Profit from a new systematic approach to engagement to enhance your organization's brand equity; increase sales, productivity, quality, innovation, and safety, and reduce risks.
Achieve ISO 10018 Quality People Management Certification to demonstrate your organization's strategic commitment to people to your customers, employees, distribution partners, vendors, communities, investors, and regulators.
Live Education:
The Brand Engagement Conference
, June 18-20, 2019, Chicago, in conjunction with the Selling Power Sales 3.0 Conference. Learn a breakthrough, practical approach to enhance performance and stakeholder experiences at Selling Power's Sales 3.0 Conference, "Frictionless Selling," June 18-19, and "Enterprise Engagement in Action," June 20, at the Drake Hotel.
Register now
.
In Print:

Enterprise Engagement: The Roadmap 5th Edition.
The first and most comprehensive book on Enterprise Engagement and the new ISO 9001 and ISO 10018 quality people management standards.
Online:

The Enterprise Engagement Academy at EEA.tmlu.org
, providing the only formal training on Enterprise Engagement and the new ISO 9001 and ISO 10018 quality people management standards. Provides preparation for professionals to support organizations seeking ISO 10018 employer or solution provider certification, as well as elective courses on Trade Show Engagement, Rewards and Recognition, Government, and other topics.
Plus
:
10-minute short course:
click here
for a 10-minute introduction to Enterprise Engagement and ISO standards on
Coggno.com
.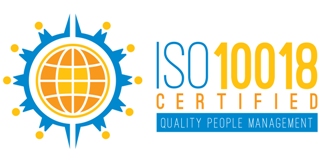 Services: The International Center for Enterprise Engagement at TheICEE.org
, offering: ISO 10018 certification for employers, solution providers, and Enterprise Engagement technology platforms; Human Resources and Human Capital audits for organizations seeking to benchmark their practices and related Advisory services for the hospitality field.
The Engagement Agency at EngagementAgency.net
, offering: complete support services for employers, solution providers, and technology firms seeking to profit from formal engagement practices for themselves or their clients, including Brand and Capability audits for solution providers to make sure their products and services are up to date.
C-Suite Advisory Service
—Education of boards, investors, and C-suite executives on the economics, framework, and implementation processes of Enterprise Engagement.
Speakers Bureau
—Select the right speaker on any aspect of engagement for your next event.
Mergers and Acquisitions.
The Engagement Agency's Mergers and Acquisition group is aware of multiple companies seeking to purchase firms in the engagement field. Contact Michael Mazer in confidence if your company is potentially for sale at 303-320-3777.
Enterprise Engagement Benchmark Tools:
The Enterprise Engagement Alliance offers three tools to help organizations profit from Engagement.
Click here
to access the tools.
• ROI of Engagement Calculator. Use this tool to determine the potential return-on-investment of an engagement strategy.
• EE Benchmark Indicator. Confidentially benchmark your organization's Enterprise Engagement practices against organizations and best practices.
• Compare Your Company's Level of Engagement. Quickly compare your organization's level of engagement to those of others based on the same criteria as the EEA's Engaged Company Stock Index.
• Gauge Your Personal Level of Engagement. This survey, donated by Horsepower, enables individuals to gauge their own personal levels of engagement.
For more information, contact Bruce Bolger at Bolger@TheEEA.org, 914-591-7600, ext. 230.