Karen Gray, CRP Elected Recognition Professionals International Board President...

The announcement is made in conjunction with the new slate of officers for the leading organization dedicated to recognition in business.

Recognition Professionals International (RPI) announced that Karen Gray, CRP, PMP, is the 2023 RPI Board President. She is Director, Project Management, at O.C. Tanner.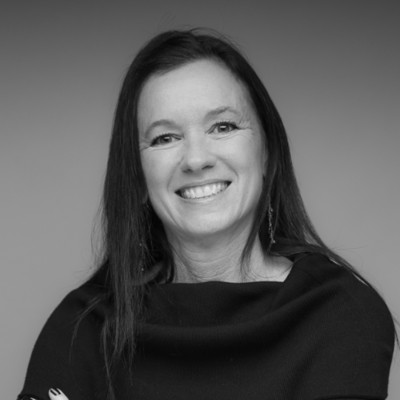 According to the announcement, Gray has over 25 years of recognition industry experience in sales, consulting, and project management at O.C. Tanner where she oversees the implementation of global recognition solutions and their supporting strategies. Gray says she thrives on fostering a culture of engagement and empowerment through servant leadership.

"Since joining RPI in 2018, it has been an absolute privilege to work alongside an amazing network of recognition professionals. Whether practitioners or solution providers, this community comes together to elevate and embed the practice of recognition into the employee experience. In 2023, RPI will fortify our fundamentals and look to the future to further our purpose, enhance member value, and expand our reach around the world. The vision of RPI began in Jacksonville, FL 27 years ago. As a resident of Jacksonville and an employee of one of the founding members of RPI, I could not be more honored to serve as president as we carry our legacy forward," Gray says.

RPI also elected Ashlee Green, CRP, CPIM, Verizon, Executive Vice President; Kimberly Huffman, Dollar General, Vice President; Lauren Gagne, CRP, C.A. Short Company, Treasurer; Rachel Rump, University of Notre Dame, Secretary; and David Klein, Spirit Airlines as Past President.

New directors are Hatim Abdelhamid, Dar Al Riyadh Consultants; Andrew Bishop, CRP, RecogNation; Maria Detling, CMP, Hewlett Packard Enterprise; Emily Gatton, CRP, Engage2Excel; Marlene Johnson, WorkStride; and Janet Skolud, CRP, TD Bank Group.

Returning directors are Jim Bittner, Centricity; Kevin Cronin, CRP; Tonda Ferguson, CRP; JoAnn Grantham, SPHR, University of Michigan Medicine; Susan Hall, CRP, Gateway First Bank; Theresa Harkins-Schulz, CRP, CCP, SPHR, Inspirus, LLC; Latecia Pusha, CRP, SHRM-C, Effingham Health System; Mark Smith, One10; Jeanette Stalboerger, CRP, SHRM-CP, Holland America Group; Amy Stern, BI Worldwide; and Dan Stern, BAE Systems.

Subscribe to RRN's weekly e-newsletter.

---
Profit From the "S" of Environmental, Social, Governance (ESG)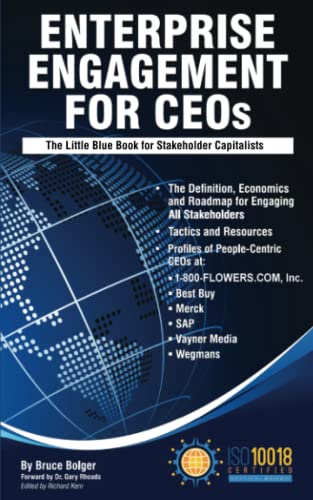 Through education, media, business development, advisory services, and outreach, the
Enterprise Engagement Alliance
supports boards, business analysts, the C-suite, management in finance, marketing, sales, human resources and operations, etc., educators, students and engagement solution providers seeking a competitive advantage by implementing a strategic and systematic approach to stakeholder engagement across the enterprise.
Click here
for details on all EEA and RRN media services.
1. Professional Education on Stakeholder Management and Total Rewards
Become part of the EEA as an individual, corporation, or solution provider to gain access to valuable learning, thought leadership, and marketing resources.
The only education and certification program focusing on Stakeholder Engagement and Human Capital metrics and reporting, featuring seven members-only training videos that provide preparation for certification in Enterprise Engagement.
EEA books: Paid EEA participants receive Enterprise Engagement for CEOs: The Little Blue Book for People-Centric Capitalists, a quick implementation guide for CEOs; Enterprise Engagement: The Roadmap 5th Edition implementation guide; a comprehensive textbook for practitioners, academics, and students, plus four books on theory and implementation from leaders in Stakeholder Management, Finance, Human Capital Management, and Culture.
2. Media
3. Fully Integrated Business Development for Engagement and Total Rewards
Strategic
Business Development
for
Stakeholder Management
and
Total Rewards
solution providers, including Integrated blog, social media, and e-newsletter campaigns managed by content marketing experts.
4. Advisory Services for Organizations
Stakeholder Management Business Plans
;
Human Capital Management, Metrics, and Reporting
for organizations, including ISO human capital certifications, and services for solution providers.
5. Outreach in the US and Around the World on Stakeholder Management and Total Rewards
The EEA promotes a strategic approach to people management and total rewards through its e-newsletters, web sites, and social media reaching 20,000 professionals a month and through other activities, such as: