Kansas City Steaks Promotes the Experience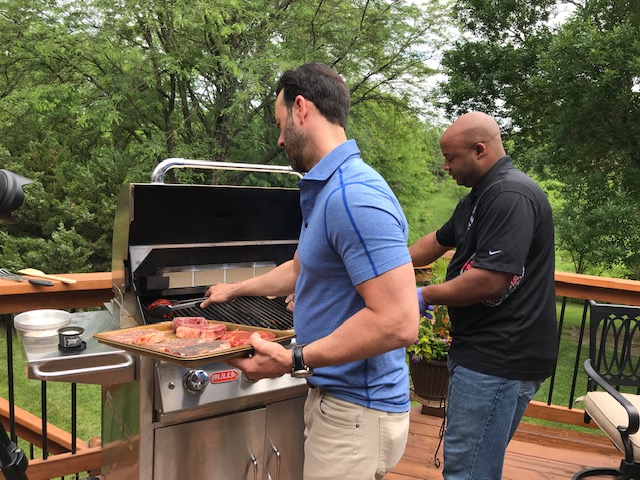 Ask Paul Ghekas, Director of Corporate Sales at Kansas City Steaks, about why his steak products are so popular as gifts, and he has a simple answer: "The experience." Steak gifting, he explains, "includes two experiences: Once when the steaks arrive in the specially cooled container, usually with dry ice, and the second when people enjoy their dinner together with family and friends. Steaks are very different from other gift options: They are one of the most sharable gifts often enjoyed with loved ones at home during a special occasion. This creates lasting memories and reminds people of the organization that gave them the gift and why."
Steak gifts, Ghekas continues, are very individualized. He bases this conclusion on the fact that while Kansas City Steaks offers gift cards and certificates, most people select the specific packages they wish to send to their recipients. "Gift cards are growing, but drop-shipped gifts around holidays and birthdays remain the most popular business gift selections. There is something exciting about the gift package arriving at the home."
Ghekas says most of his business-to-business customers come from organizations that buy from Kansas City Steaks year after year based on their positive past experiences. He is focused on increasing sales to incentive, recognition, loyalty and promotional companies. "We were founded in 1932 as a local butcher serving consumers and restaurants until the late 1980s," he explains. "A new generation of owners decided to start selling direct to consumers, and only in recent years has the company focused on the corporate market, so we understand it will take time to get into more incentive and gift catalogs."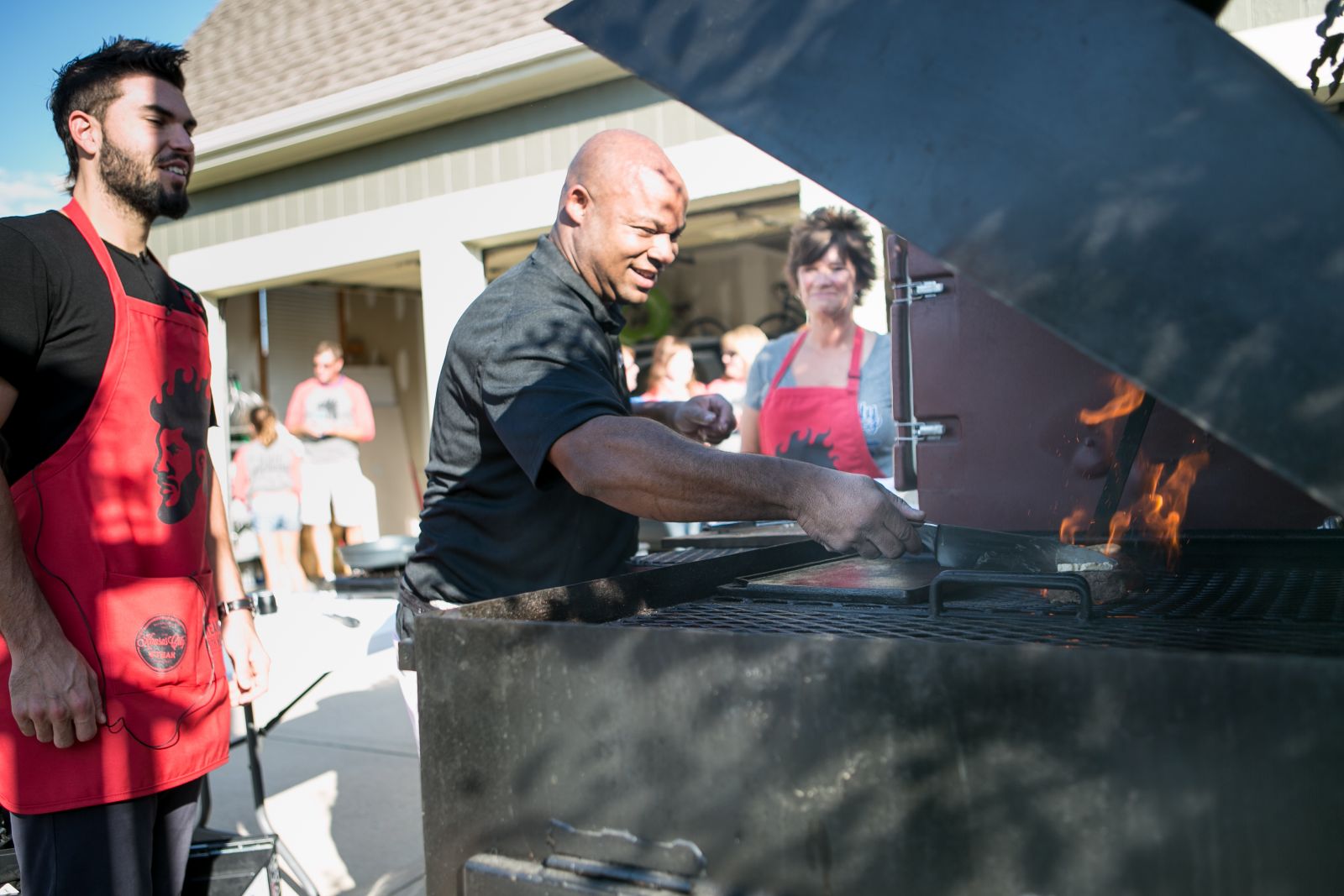 To Ghekas, his unique selling proposition is quality. "We provide great gourmet corn-fed premium cuts from cattle in the Midwest. The beef is nicely marbled and gives people the flavor they enjoy when they receive a great steak. We age the steaks properly and fast freeze them in vacuum-sealed bags so that when people prepare them, they are enjoying the peak of flavor. This sets us apart from the steaks most people buy in their supermarkets or from most other mail-order companies."
Flash freezing, he explains, preserves taste. "Depending on the cut, we generally age for up to 28 days. We trim each steak properly and take it down to a temperature well below zero very fast. That locks in the flavor. We store steaks at about 10 degrees below zero. This is a lot different than putting a steak in a freezer at 26 degrees," he points out.
Filet mignon steaks are the most popular cut chosen by customers, Ghekas says. "That tells me that the people who are buying from us love quality and are choosing to buy premium beef because they want to make sure their recipients enjoy the best experience. Filet mignon is a tender steak, universally enjoyed; other cuts are a matter of more personal taste."
For personalization, Kansas City Steaks customers can request a customized message on the label that's included with the shipment.
For More Information:
Paul Ghekas
816.713.8357
---
Master the Principles of Enterprise Engagement to Achieve Organizational Goals and Enhance Your Career
Profit from a new systematic approach to engagement to enhance your organization's brand equity; increase sales, productivity, quality, innovation, and safety, and reduce risks.
Achieve ISO 10018 Quality People Management Certification to demonstrate your organization's strategic commitment to people to your customers, employees, distribution partners, vendors, communities, investors, and regulators.
Live Education:
Enterprise Engagement in Action Conference at Engagement World
, April 3, 2019, in San Francisco, in conjunction with the Selling Power Sales 3.0 Conference. Learn about the economics, framework, and implementation process for an ISO certifiable approach to achieving organizational objectives by strategically fostering the proactive involvement of all stakeholders.
Learn more and register now
.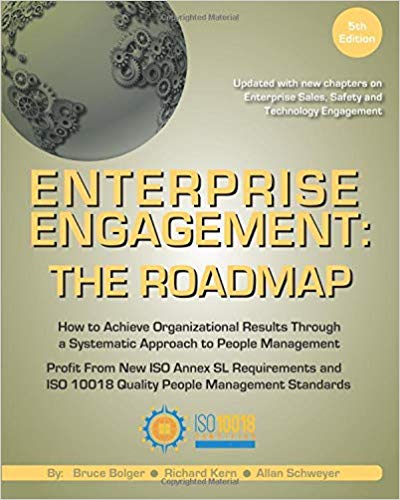 The first and most comprehensive book on Enterprise Engagement and the new ISO 9001 and ISO 10018 quality people management standards.
Online:

The Enterprise Engagement Academy at EEA.tmlu.org
, providing the only formal training on Enterprise Engagement and the new ISO 9001 and ISO 10018 quality people management standards. Provides preparation for professionals to support organizations seeking ISO 10018 employer or solution provider certification, as well as elective courses on Trade Show Engagement, Rewards and Recognition, Government, and other topics.
Plus
: 10-minute short course:
click here
for a 10-minute introduction to Enterprise Engagement and ISO standards on
Coggno.com
.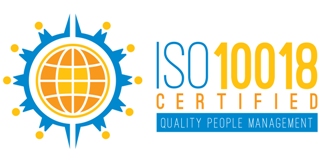 Services: The International Center for Enterprise Engagement at TheICEE.org
, offering: ISO 10018 certification for employers, solution providers, and Enterprise Engagement technology platforms; Human Resources and Human Capital audits for organizations seeking to benchmark their practices and related Advisory services for the hospitality field.
The Engagement Agency at EngagementAgency.net
, offering: complete support services for employers, solution providers, and technology firms seeking to profit from formal engagement practices for themselves or their clients, including Brand and Capability audits for solution providers to make sure their products and services are up to date.
C-Suite Advisory Service
—Education of boards, investors, and C-suite executives on the economics, framework, and implementation processes of Enterprise Engagement.
Speakers Bureau
—Select the right speaker on any aspect of engagement for your next event.
Mergers and Acquisitions.
The Engagement Agency's Mergers and Acquisition group is aware of multiple companies seeking to purchase firms in the engagement field. Contact Michael Mazer in confidence if your company is potentially for sale at 303-320-3777.
Enterprise Engagement Benchmark Tools:
The Enterprise Engagement Alliance offers three tools to help organizations profit from Engagement.
Click here
to access the tools.
• ROI of Engagement Calculator. Use this tool to determine the potential return-on-investment of an engagement strategy.
• EE Benchmark Indicator. Confidentially benchmark your organization's Enterprise Engagement practices against organizations and best practices.
• Compare Your Company's Level of Engagement. Quickly compare your organization's level of engagement to those of others based on the same criteria as the EEA's Engaged Company Stock Index.
• Gauge Your Personal Level of Engagement. This survey, donated by Horsepower, enables individuals to gauge their own personal levels of engagement.
For more information, contact Bruce Bolger at Bolger@TheEEA.org, 914-591-7600, ext. 230.