News Analysis: July Covid-19 Business Impact Update
When the pandemic hit, RRN committed to reporting regularly on the ongoing impact of undoubtedly the most consequential event of our lifetimes and field. Here's the sixth update since the pandemic began in March. Click here for the full report.
By Bruce Bolger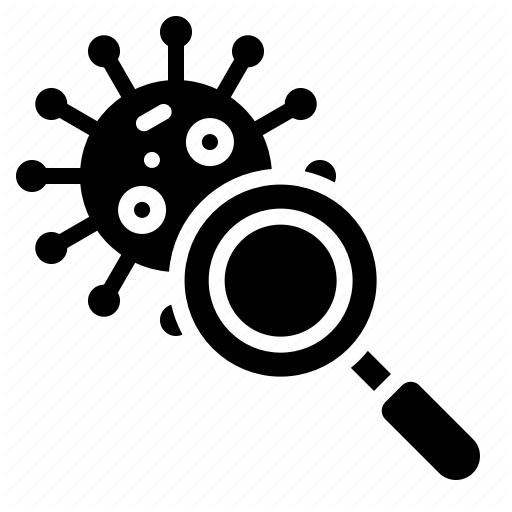 Summary
•
Change in business will speed up because the "pain of staying the same now exceeds that of change." The pandemic and Black Lives Matter movement will have a profound impact on business.
•
Most Americans are cautious and make their own safety judgments outside of politicians.
•
Management, marketing and sales are going to one-to-one across digital platforms; employee engagement is a major beneficiary.
•
Employee and customer engagement platforms have big potential once budgets open.
•
Big new consumer product category to add to the list of winners are pianos and other musical instruments, boats and RVs, and individual investing.
•
Face-to face marketing will recover, but with more emphasis on experiences and inspiration, and less on training and commerce, as companies will have learned they can do business without enormous exhibits and drayage costs. Smart event marketing companies are expanding virtual solutions.
•
All-day virtual events will fade and will focus on providing year-round virtual learning sessions and content presented live via the web and on demand.
•
Fulfillment companies are weathering the storm, with supply a big challenge in some categories.
Surprises
•
CFO involvement in engagement—it is now clear that many marketing and HR programs are subject to disruption because more CFOs are getting involved and many programs lack measurement.
•
The politicization of the disease in a highly partisan country likely will lead to protracted economic impact beyond what most had hoped.
This article is a continuation of a series first published on March 22, 2020 following the pandemic as it unfolds for the purposes of learning from it. More developments keep pouring in that confirm some of our earliest predictions but with more new developments. Here's how the situation is looking now as it relates to the issues related to business, the field of engagement and rewards and recognition. With a solid track record so far, it feels more comfortable making stronger predictions.
The predictions made in early editions of this
ongoing account
have shaped up pretty much as forecast so far, with the following new developments unforeseen at the time outlined below. In particular, I am pleased with the early projection that an organization's treatment of people would become a primary issue and am amused by how right I was that face masks would become a fashion item. But I never predicted their use would become politicized.
Updated Trends Details
Big consumer product winners: In addition to all the obvious at-home and back-yard winners in terms of products and services outlined in earlier articles, add to the list pianos and other musical instruments, boats and RVs, and individual investing. Apparently, people of all ages have jumped into the market during these turbulent times while sheltering at home, demonstrating a robust confidence in capitalism. Despite the politics of face masks, they are becoming a major fashion item. (Health issues aside, from a marketing standpoint, many have observed that President Trump missed a huge promotional opportunity to have MAGA displayed across the faces of millions of passionate supporters in a way that could also have reduced the spread of the disease and united the country with a powerful promotional product.)
From a business standpoint, employee engagement and digitalization are becoming priorities.
While many budgets remain on hold as senior management grapples with available funding for the second half and some sense of predictability, the evidence is clear that employee and customer and engagement, digitalization and measurement are inevitable beneficiaries of the new work-from-home reality and greater focus on ROI. HR leaders such as
Josh Berson
say a golden age for employee engagement is coming. This trend not only pertains to employees, but to business-to-business customers, who have become virtually unreachable unless they wish to engage.
The same digital trend applies to learning, communication, sales and marketing.
Any size organization can now compete with industry giants to create one-to-one 360-degree engagement strategies with key stakeholders by providing useful information, community, and surprise and delight. People can now easily learn from top experts and other resources online and on demand. (The Enterprise Engagement Alliance has launched complete monthly
learning programs
that are also available on demand.) In the 10 hours people usually allocate for flight time on any single business trip, one can keep up for almost a year on an industry's latest trends via virtual meetings viewable on a phone from almost anywhere, including in Zoom meetings with world experts.
Face-to-face marketing will recover, but in a new way. People love travel, gathering and learning together, and a post-pandemic world will include conferences and trade shows. But the cost of the old model of giving up days at a time for trade shows and learning, not to mention huge expenses for exhibits and convention-hall drayage, will become difficult to defend—especially when business is rapidly developing more effective digital and live video strategies. Regional road shows and much more emphasis on digital learning or short virtual events will be the beneficiaries. The industry might well come out the other end with a more intimate event format and much more emphasis on using travel for motivational and enrichment purposes than on huge exhibitions until total confidence in air travel is re-established.
The concept of day-long virtual events will fade. While these may have value for some, their greatest value is the content created for distribution throughout the year. People don't need or want to give up a day for a virtual trade show or conference when they can consume content on demand or in one-hour time slots.
Most Americans are cautious and make their own judgments. While there are notable exceptions, most Americans have voted with their feet that Covid-19 is to be taken seriously. There is no clearer marker than the empty airline flights and hotel rooms, or percentage of empty seats at many restaurants that have been allowed to re-open indoors. While attitudes vary locally, to some extent demographically, and individually (see below), the facts speak for themselves: a solid majority of people are changing their behavior; thinking twice about who they see and their proximity; wearing face masks in stores and in close outdoors quarters, gathering in smaller groups and outside as much as possible. Anyone in management and marketing needs to take this general cautiousness into account and not be distracted by local extreme behavior or politics.
Product shortages the biggest problem for many fulfillment companies. Points programs and surprise-and-delight gifting are keeping business going for most fulfillment companies, with most saying their biggest challenge each day is procuring products due to supply-chain challenges. Gift card players report good business without the supply issues.
Big Surprises
CFO involvement in engagement.
It never occurred to me that CFOs would jump on the importance of human capital management, measurement, and disclosures. It is clear that many CFOs now see this as an opportunity to help their organizations get through this difficult period through a more strategic approach to managing people. The EEA is creating a
special education and membership program
for CFOs, with more details to be announced shortly.
The politics of Covid-19, face masks and potential impact on the economy. Obviously, almost any prediction depends on what happens with the pandemic, whose course is outside of my expertise or that of the Enterprise Engagement Alliance. I never predicted that the use of face masks would become seen as a political issue, nor did I predict that the medical experts would be correct that a slower schedule for re-opening or strict use of face masks could perhaps lead to more sustainable openings and thereby a greater boost to the economy. The maps showing where the disease is flaring up in the US and around the world are striking in the similarity of circumstances in the countries where conditions are bad; i.e., a laxer approach. Nor did I anticipate that there is a sizable minority of Americans who for various reasons believe the pandemic should run its course.
The EEA is strictly non-partisan and uses the strategic and sensible approach that is the culture of the International Organization of Standardization. (See
Quality Management Principles
), so my observations are based solely on trying to predict what will happen with the economy and how that affects our ability to engage people to achieve organizational success.
A less-than-hoped-for recovery due to the spread of the virus.
The unfortunate politicization of a health issue leads one to conclude that the pandemic will rage for longer than hoped and therefore will have a more extreme effect on the economy than hoped. Unless we do what worked in other countries throughout the US, it's difficult to predict much improvement without a vaccine or effective treatment based on what has unfolded so far. There appears to be enough resistance to caution in enough populated areas that the US will continue to suffer from accelerated infections and shutdowns for some time.
---
Education, Certifications, and Information to Activate
Brand Media and Enterprise Engagement

A complete learning, certification, and information program and a course syllabus for educators.
Resources:
The
Brand Media Coalition
, the only guide to the story-telling power of brands and where to source them for business, event, promotional gifting, and rewards and recognition.
Enterprise Engagement Solution Provider Directory
. The only directory of engagement solution providers covering all types of agencies and tactics as well as insights on how to select them.
Communities:
The
Enterprise Engagement Alliance and Advocate
and the
Brand Media Coalition
free resource centers offering access to the latest research, news, and case studies; discounts, promotions, referrals, and commissions, when appropriate to third-party solution providers from participating coalition solution provider members.
Training and Certification
Enterprise Engagement Alliance Education:
Certified Engagement Practitioner; Advanced Engaged Practitioner, and Certified Engagement Solution Provider learning and certification programs on how to implement Stakeholder Capitalism principles at the tactical level.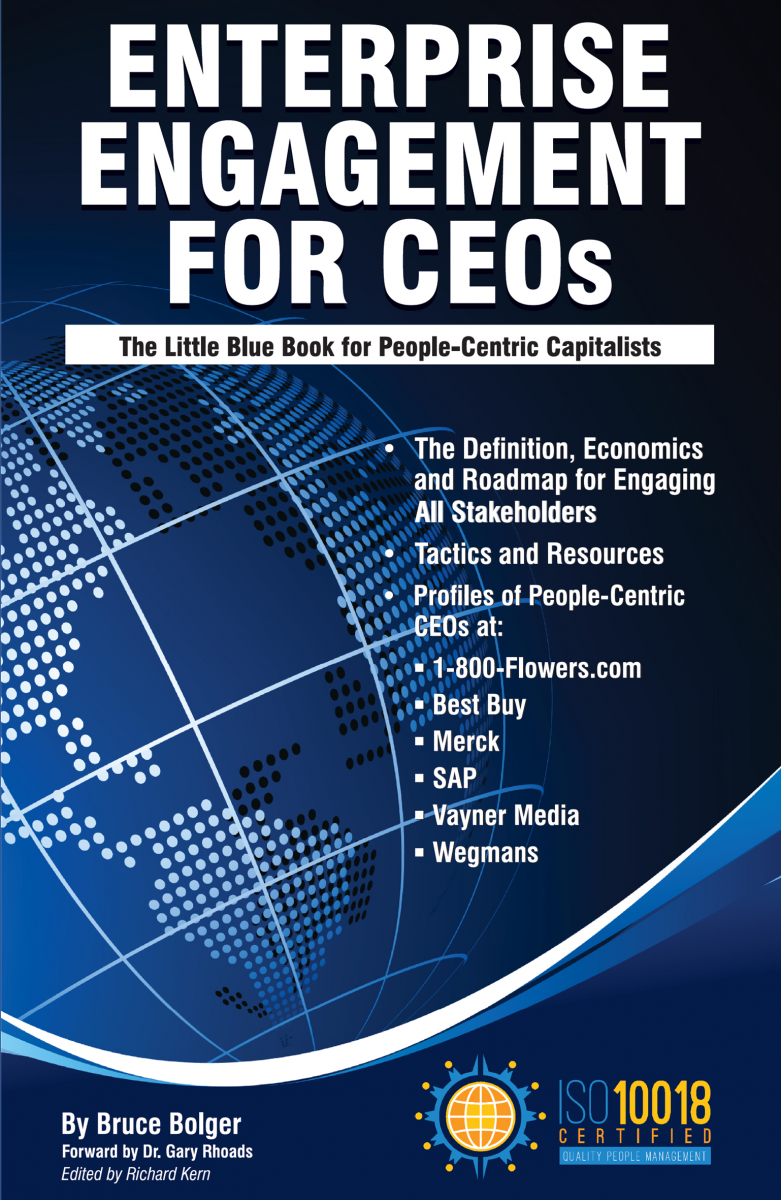 In Print:
This is the definitive implementation guide to Stakeholder Capitalism, written specifically to provide CEOs and their leadership teams a concise overview of the framework, economics, and implementation process of a CEO-led strategic and systematic approach to achieving success through people. (123 pages, $15.99)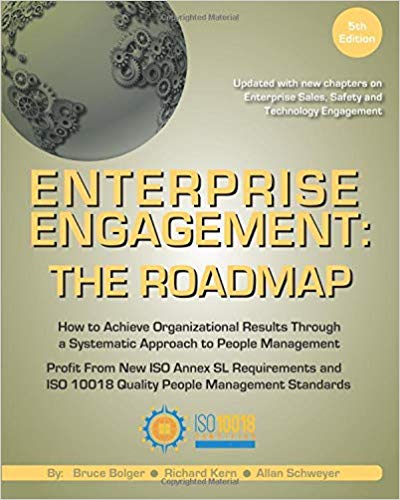 The first and most comprehensive book on Enterprise Engagement and the new ISO 9001 and ISO 10018 quality people management standards. Includes 36 chapters detailing how to better integrate and align engagement efforts across the enterprise. (312 pages, $36.)
Online:
10-minute short course: click here
for a 10-minute introduction to Enterprise Engagement and ISO standards from the Coggno.com learning platform.
Services:
• The Engagement Agency at EngagementAgency.net,
offering: complete support services for employers, solution providers, and technology firms seeking to profit from formal engagement practices for themselves or their clients, including Brand and Capability audits for solution providers to make sure their products and services are up to date.
• C-Suite Advisory Service
—Education of boards, investors, and C-suite executives on the economics, framework, and implementation processes of Enterprise Engagement.
• Speakers Bureau
—Select the right speaker on any aspect of engagement for your next event.
• Mergers and Acquisitions. The Engagement Agency's Mergers and Acquisition group is aware of multiple companies seeking to purchase firms in the engagement field. Contact Michael Mazer in confidence if your company is potentially for sale at 303-320-3777.
Enterprise Engagement Benchmark Tools:
The Enterprise Engagement Alliance offers three tools to help organizations profit from Engagement.
Click here
to access the tools.
• ROI of Engagement Calculator. Use this tool to determine the potential return-on-investment of an engagement strategy.
• EE Benchmark Indicator. Confidentially benchmark your organization's Enterprise Engagement practices against organizations and best practices.
• Compare Your Company's Level of Engagement. Quickly compare your organization's level of engagement to those of others based on the same criteria as the EEA's Engaged Company Stock Index.
• Gauge Your Personal Level of Engagement. This survey, donated by Horsepower, enables individuals to gauge their own personal levels of engagement.
For more information, contact Bruce Bolger at Bolger@TheEEA.org, 914-591-7600, ext. 230.