International Center for Enterprise Engagement Learning Is Launched at Healthcare Management Institute in Galveston, TX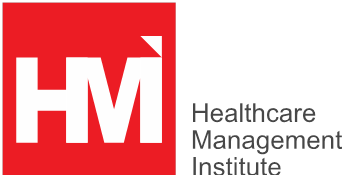 First university-based certification program for ISO people standards, professional and academic education includes a framework for rewards and recognition.

The International Center for Enterprise Engagement (ICEE) at the Healthcare Management Institute (HMI), a division of University of Texas Medical Branch (UTMB) Healthcare Systems, has launched the first executive and academic education program on Enterprise Engagement, creating the first formal certification process for ISO 10018 Standards for People Involvement and Competence, supporting creation of an academic field on engagement through curriculum and research, and providing consulting services on engagement design and implementation in the healthcare industry.
The HMI is a division of UTMB Healthcare Systems, Inc. UTMB Healthcare Systems, Inc. is a non-profit corporation with UTMB as its sole member. UTMB is itself a member of the University of Texas system, one of the nation's largest university systems.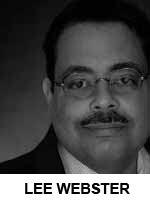 The International Center for Enterprise Engagement is a joint venture between the Healthcare Management Institute at UTMB and the Enterprise Engagement Alliance in Hawthorne, NY. HMI was founded by Dr. Ron McKinley, who was Vice President of Human Resources for UTMB, and by Mr. Lee S. Webster, Director of Employee Relations at UTMB, to bring best human resources practices to the healthcare industry and to administer the UTMB's role as Secretariat ISO Technical Committee (TC) 260 – Human Resource Management, and Administrator for the U.S. Technical Advisory Group for ISO TC/260.
The Enterprise Engagement Alliance at
TheEEA.org
is an outreach and education organization founded by Bruce Bolger, President, who serves as the Project Leader for the creation of standards on engagement for ISO (the International Organization for Standardization.) His company, The Engagement Agency, LLC, will manage ICEE under an agreement with HMI. The Engagement Agency publishes Engagement Strategies Media (ESM) at
EnterpriseEngagement.org
, created the not-for-profit Enterprise Engagement Academy at
EEA.tmlu.org
, and provides support services for solution providers seeking to profit from the engagement field.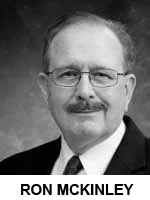 McKinley and Bolger will co-chair the ICEE and are developing a council of advisors in all areas of engagement to provide input into the learning programs and certification process. The program includes the integration of all key engagement levers, including rewards and recognition.
According to McKinley, "This new center is needed because engagement is at the core of organizational success, not only in the healthcare field but in any area of human endeavor. Yet despite this, both customer and employee engagement scores have remained flat for at least 10 years or more. What is lacking is a formal process that embraces all the people critical to organizational success and that integrates all the levers of engagement so that people not only have the passion but also the understanding and capabilities needed to do their part. The roadmap to implementation now exists – the challenge is that almost no one knows about it."
The ICEE, he continues, aligns with the mission of the HMI to bring the highest levels of management excellence to healthcare through people: "Despite the superb knowledge and skills of our highly trained professionals, the healthcare field may be one of the most inefficient in terms of patient, employee, and vendor management. There is tremendous opportunity to improve outcomes, patient and employee experiences, and performance through the disciplined application of human capital and engagement standards."
The Center, whichwill be based in Galveston, TX, will conduct the following activities to support its mission of establishing Enterprise Engagement as a formal profession and business practice worldwide:
Formation of an executive learning center to provide training for business and government professionals, providers of engagement solutions, and academics on all aspects of engagement. The first event is planned for fall 2017 (dates to be announced).
Creation of the first accreditation and certification for solution providers and organizations seeking to comply with ISO 10018 Standards on Employee Involvement and Competence.
Development of a formal academic course on engagement that can be utilized at colleges and universities throughout the world, as well as funding for academic research.
Consulting services on engagement for the healthcare profession through HMI.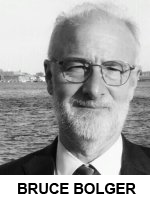 According to Bruce Bolger, "Now that major investors worldwide are pushing for disclosures on human capital and engagement investments, and ISO, the world's most recognized standardization organization, has recognized the importance of engagement, there's a pressing need for organizations to adopt and implement a formal process to engage all their key constituencies on an ongoing basis. The ICEE can help fill an important need at a critical time."
The primary mission of HMI is to sponsor development of national and international standards in human resources management and healthcare organization management. The new institute is run by Dr. Ron McKinley, and Mr. Lee Webster. HMI's activities will include establishing certification methodology in technical areas related to human resource management and healthcare management practices; promoting research in the applications of standards in these areas; and providing a venue for people who are interested in approving organizational performance. According to Webster, The HMI will assume the UTMB role as Secretariat of ISO Technical Committee (TC) 260 – Human Resource Management, Secretariat for ISO TC 304 – Healthcare Organization Management, and Administrator for the U.S. Technical Advisory Groups supporting these two ISO Technical Committees.
"While ISO is working on a new standard for engagement, the current ISO 10018 standards – as well as the work of the Enterprise Engagement Alliance – provide a clear and practical framework for the design and implementation of measurable engagement efforts," says McKinley. "There is no need to wait for the creation of the new standards for organizations to start now, before investors, customers, and talented employees demand it."
To learn more about the potential impact of ISO 10018 standards,
click here
.