International Center for Enterprise Engagement Launches Standards Consortium
---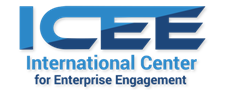 In response to the growing interest in the creation of standards for all aspects of engagement, the International Center for Enterprise Engagement (ICEE) will add to its services a Standards Consortium to assist organizations in all areas of external and internal engagement seeking to create formal standards for their fields.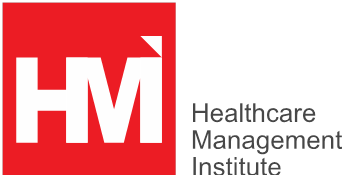 "The creation of ISO standards on human resources has created a lot of interest in standards for services in all areas of engagement," says Dr. Ron McKinley, CEO and founder of the Healthcare Management Institute (HMI), and co-founder of the International Center for Enterprise Engagement.

"Because of our expertise in this arena, we will be able to provide organizations an expert yet economical way to develop formal standards for their fields to guide best practices and better enable organizations to benchmark solutions."
Need to Address Engagement Across the Enterprise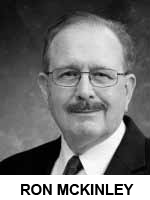 McKinley explains that the need for professional standards in engagement goes well beyond human resources: "The compelling economics of engagement require organizations to do a much better job of integrating multiple types of engagement strategies that remain siloed in most organizations. These could include standards on brand development, leadership and culture, rewards and recognition, internal communications, incentive programs, learning, etc. that can help elevate professionalism and consistency in multiple fields. One only has to look at what ISO standards have helped accomplish for Total Quality Management or safety enhancement. By having these standards developed by a single consortium, we can ensure a consistency of process, ensure that standards address the inter-relationships of various engagement tactics, and speed up the overall process of promulgating best practices across the enterprise, embracing marketing and sales, operations, human resources, vendor management and community development."
The International Center for Enterprise Engagement is a joint venture of the Healthcare Management Institute and the Enterprise Engagement Alliance. HMI is a division of UTMB Healthcare Systems, Inc. UTMB Healthcare Systems, Inc. is a nonprofit corporation with UTMB as its sole member and is itself a member of the University of Texas System, one of the nation's largest university systems. HMI was founded by Dr. Ron McKinley, who was Vice President of Human Resources for UTMB, and by Lee S. Webster, Director of Employee Relations at UTMB, to bring best human resources practices to the healthcare industry and to administer the UTMB's role as Secretariat ISO Technical Committee (TC) 260 – Human Resource Management, and Administrator for the U.S. Technical Advisory Group for ISO TC/260.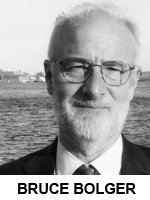 The Enterprise Engagement Alliance at TheEEA.org is an outreach and education organization founded by Bruce Bolger, President, which has created the first formal professional education and certification program in Enterprise Engagement. His company, The Engagement Agency, manages ICEE under an agreement with HMI. The Engagement Agency publishes Engagement Strategies Media (ESM) at EnterpriseEngagement.org, created the not-for-profit Enterprise Engagement Academy at
EEA.tmlu.org
, and provides support services for solution providers seeking to profit from the engagement field. The Enterprise Engagement Academy administers the EEA's Certified and Advanced Enterprise Engagement Certification Program for business professionals. The curriculum includes sections on all key areas of engagement. "It's a natural fit for ICEE to utilize the expertise of Ron McKinley and Lee Webster to help organizations in those areas create standards and, if they need them, formal educational training and certifications as well," explains Bolger.
First ISO Certification Program for People Launched
ICEE will be launching the first formal certification program for ISO 10018 People and Competency Standards in 2018. Engagement in Action, the ICEE's first conference, will be held Dec. 7-8, 2017 in Galveston, TX at the University of Texas Medical Branch. The conference will explain the vision for the ISO 10018 certification process, as well as for the first university-based professional development and academic learning program on enterprise-wide engagement. Attendees with different areas of expertise will be consulted in the development of standards in various areas of engagement upon which the professional development program is based. Those with the Certified Engagement Practitioner designation will also be able to earn their Advanced Engagement Practitioner designation at the December conference.
McKinley says a key goal of the consortium is to "break down the silos between marketing, sales, finance and human resources to embrace engagement across the enterprise. Based on our experience in the standards field, we can accelerate the process of helping align engagement across the organization by bringing in other viewpoints from outside of human resources." Advisors include faculty members from multiple universities, corporate practitioners and solution providers in all areas of engagement, including financial management, sales, marketing, community relations and more.
Standards Designed to Drive Best Practices and Better Results
Lee Webster, Director of Standards Development for the HMI and for the ICEE consortium, notes that "The interest in standards is growing as service organizations understand that standards help differentiate research-based strategies from ad hoc efforts and distinguish capable solution providers from organizations not qualified to develop expert solutions based on best practices. The challenge for many associations or related types of organizations seeking to create standards is that they don't have the expertise or resources to create standards. The cost for any single organization going it alone can be exorbitantly high, when the process can be accomplished more professionally and for less investment as part of a consortium run by people who understand the process."
Depending on their requirements, these organizations – which can consist of any type of association or other type of organization interested in establishing best practices – can apply for an ANSI or ISO designation for their standards. On the other hand, "many businesses in many fields have banded together to create their own standards, such as the organizers of the World Wide Web or electronic circuits, without seeking additional certification," says Webster. "We can assist them either way."
---
For more information, contact:
Lee S. Webster
Director, Standards Development
Secretary, ISO Technical Committee 260 Human Resource Management
Secretary, ISO Technical Committee 304 Healthcare Organization Management
Secretary, U.S. TAG for TC 304 and American National Standards in Healthcare Administration
Healthcare Management Institute (HMI)
University of Texas Medical Branch
Galveston, TX 77554
(409) 747-0017 - Office