Industry's Top Brand Publication Joins the Brand Media Coalition
Paul Hennessy, Publisher of Premium Incentive Products, supports the effort to educate the corporate marketplace on the power of brands as a media in business, events and promotional gifting, as well as rewards and recognition.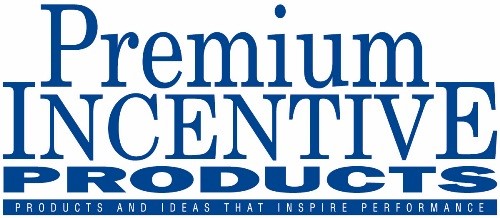 Premium Incentive Products, the 12-year-old leading print publication covering the use of brands in incentive, recognition, promotional and gifting programs, has joined the
Brand Media Coalition
to help promote the value of using brands as a means of enhancing any type of program using non-cash gifts, rewards, or experiences.
Click here
for a profile on PIP's services.
The Brand Media Coalition's concept of using brands as a medium to help support communications and strengthen emotional connections is a result of a meta-analysis of research conducted over two decades or more indicating that brands tell a story that other brands can use to tell their own stories in gifting, experiential and reward programs, explains Bruce Bolger, founder of the Brand Media Coalition. "With PIP's highly qualified circulation of end-user organizations that use non-cash rewards in their internal and external engagement effort, as well as its well-recognized support for initiatives that advance the strategic and scientific use of reward, recognition and gifting programs, PIP is an ideal partner, and we look forward to working with its editorial and advertising team on efforts to educate its readership on the unique storytelling capabilities of properly selected brands."

Paul Hennessy, who has over 30 years of experience in the business, explains: "Over the last couple of decades the industry has made a big investment in research on best practices that has demonstrated the impact of properly designed incentive, recognition and loyalty programs, but that came as no surprise to me given that so many companies continue to invest in these programs. What is exciting is this new concept that brands are in fact a medium that can help other companies tell their own stories. It's another one of those truths that's obvious and that many professionals instinctively do when they select rewards and gifts, but given the potential impact on long-term one-to-one relationships, I believe the concept of Brand Media requires a lot more attention by our end-user and industry readers."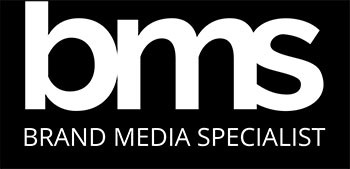 The Brand Media Coalition program includes:
1) the
Brand Media Guide
that enables each brand and gift card in the marketplace to tell its story, brand personality, customer demographics, customization and personalization capabilities, and how to buy from experts;
2) the
Brand Media Specialist
program at the Enterprise Engagement Academy to enable professionals to learn specifically how to use non-cash rewards and brands to achieve the greatest, most measurable results; and 3) an educational outreach program to end-users through media such as
PIP
and promotional products distributor-related media to educate the marketplace on how to go beyond carrots and the use of brands as a medium to tell a more powerful story.
---
Master the Principles of Enterprise Engagement to Achieve Organizational Goals and Enhance Your Career
Profit from a new strategic and systematic approach to engagement to enhance your organization's brand equity; increase sales, productivity, quality, innovation, and safety, and reduce risks.
Get trained to become a Chief Engagement Officer for your organization.
Achieve ISO 10018 Quality People Management Certification to demonstrate your organization's strategic commitment to people to your customers, employees, distribution partners, vendors, communities, investors, and regulators.
Learn how to create Sustainability or Integrated Reports for Your Organization or Clients.
Get up-to-speed on ISO human resources standards and guidelines to enhance HR performance.
Live Education:
Enterprise Engagement in Action. ICEE periodically runs regional one-day workshops on ISO 10018 Quality People Management principles and certification. Stay tuned for upcoming dates.
In Print:

Enterprise Engagement: The Roadmap 5th Edition.
The first and most comprehensive book on Enterprise Engagement and the new ISO 9001 and ISO 10018 quality people management standards.
Online:

The Enterprise Engagement Academy at EEA.tmlu.org
, providing the only formal training on Enterprise Engagement and the new ISO 9001 and ISO 10018 quality people management standards. Provides preparation for professionals to support organizations seeking ISO 10018 employer or solution provider certification, as well as elective courses on Trade Show Engagement, Rewards and Recognition, Government, and other topics.
Plus
:
10-minute short course:
click here
for a 10-minute introduction to Enterprise Engagement and ISO standards on
Coggno.com
.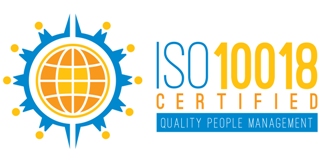 Services: The International Center for Enterprise Engagement at TheICEE.org
, offering: ISO 10018 certification for employers, solution providers, and Enterprise Engagement technology platforms; Human Resources and Human Capital audits for organizations seeking to benchmark their practices and related Advisory services for the hospitality field.
The Engagement Agency at EngagementAgency.net
, offering: complete support services for employers, solution providers, and technology firms seeking to profit from formal engagement practices for themselves or their clients, including Brand and Capability audits for solution providers to make sure their products and services are up to date.
C-Suite Advisory Service
—Education of boards, investors, and C-suite executives on the economics, framework, and implementation processes of Enterprise Engagement.
Speakers Bureau
—Select the right speaker on any aspect of engagement for your next event.
Mergers and Acquisitions.
The Engagement Agency's Mergers and Acquisition group is aware of multiple companies seeking to purchase firms in the engagement field. Contact Michael Mazer in confidence if your company is potentially for sale at 303-320-3777.
Enterprise Engagement Benchmark Tools:
The Enterprise Engagement Alliance offers three tools to help organizations profit from Engagement.
Click here
to access the tools.
• ROI of Engagement Calculator. Use this tool to determine the potential return-on-investment of an engagement strategy.
• EE Benchmark Indicator. Confidentially benchmark your organization's Enterprise Engagement practices against organizations and best practices.
• Compare Your Company's Level of Engagement. Quickly compare your organization's level of engagement to those of others based on the same criteria as the EEA's Engaged Company Stock Index.
• Gauge Your Personal Level of Engagement. This survey, donated by Horsepower, enables individuals to gauge their own personal levels of engagement.
For more information, contact Bruce Bolger at Bolger@TheEEA.org, 914-591-7600, ext. 230.