Incentive, Rewards, Recognition Information Center for National Marketers

The following articles are part of the Enterprise Engagement Alliance's sponsorship of an Association of National Advertisers Knowledge Center on the Incentive, Rewards, and Recognition (IRR) marketplace. This library is designed to help brands determine if the IRR marketplace is a viable business opportunity and/or how they can use incentive, rewards, and recognition programs in their own organizations. Almost everyone has participated in an incentive, recognition, loyalty, or promotion program in their lifetimes, and yet few executives know that it's an enormous industry and business opportunity for brands that have the right market appeal or organizations seeking more targeted ways to engage stakeholders.

Click here for solution providers committed to education and effective practices in the IRR field.
Click here for the table of contents for the ANA Brand Engagement 360 content center.

1. The Incentive, Rewards, and Recognition (IRR) Market Overview
With over $176 billion in annual sales, the Incentive, Rewards, and Recognition (IRR) market may be one of the largest little-known industries in the world.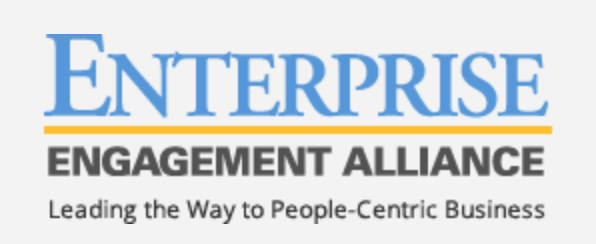 Click here for a slide deck providing a quick overview of the marketplace with extensive additional information resources and a case study of Citizen Watch Corporation, a leading player in the market.

2. Incentive, Rewards, and Recognition Industry News
Click here for the Enterprise Engagement Alliance's RRN at RewardsRecognitionNetwork.com and its weekly e-newsletter, updated with news, how-to and reference information, profiles, and more. Click here to subscribe.

3. IRR Industry Primer for Management—Can Your Brand Profit From This $176 Billion Market?
This primer provides brands almost all the information they need to not only determine if this market is right for them but also the best practices should they choose to address the opportunity. This includes information on merchandise, gift cards, e-cards, individual travel, group travel, and related services.

4. The Untapped Power of Brand Media
This research-based report focuses on the story-telling power of brands, which becomes mission-critical for external or internal marketers using a brand

for incentive, recognition, loyalty, or gifting programs. This report includes information on merchandise and gift cards.

5. Brand Media Guide
To better understand the story-telling power of brands and their relevance to marketers planning external or internal incentive, recognition, or loyalty programs, the Enterprise Engagement Alliance has created a guide to brand media along with some of the leading master fulfillment companies serving the corporate market.

6. Corporate Gifting Best Practices
The Art and Science of Corporate Gifting is a complete guide to everything you need to know about corporate gift-giving.

7. Effective Practrices in Rewards and Recognition Program Design
Art and Science of Rewards and Recognition is a 62-page e-book compendium of principles, definitions, research, and best practices in the world of rewards and recognition designed for organizations seeking to achieve the best results from their programs. This includes information on incentive, recognition, loyalty and gifting program design, measurement, and effective practices.



For More Information




Bruce Bolger, Founder




Enterprise Engagement Alliance at TheEEA.org




Bolger@TheEEA.org




914-591-7600, ext. 230