IRR News Roundup: SITE Classic Raises Funds for Research; SITE Bylaws Issue; Pinnacle Launches Company Stores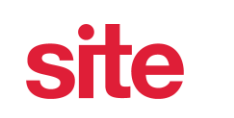 Here's a roundup of the latest news in the incentive, recognition, and rewards industry.

SITE Classic Raises $258,000 for Research
24 Past SITE Presidents Oppose Bylaw Changes
Pinnacle Promotions Launches Online Company Store Platform

The SITE Classic attracts 260 industry professionals and raises nearly $260,000 for research...SITE Global addresses pushback on proposed bylaw changes...Pinnacle Promotions launches online company stores.

SITE Classic Raises $258,000 for Research

The 16th annual SITE Classic at the Conrad Punta de Mita, Mexico attracted 260 incentive travel professionals to support professional development, research, and grants for the incentive travel industry. It reportedly raised over $258,000 through silent and live auctions "featuring exciting travel packages donated by our sponsors and supporters" says SITE Foundation President Hamish Reid, also a Senior Associate Director at MMGY Hills Balfour.

He also reports that the SITE Foundation "donated $17,135 to the Kokua Restaurant & Hospitality Fund in West Maui following the wildfires there that destroyed lives and livelihoods in a destination so important to the incentive travel industry."

The SITE Foundation has donated over $10 million to the incentive travel industry since its formation in the late 1980s, according to Annette Gregg, CEO, SITE & SITE Foundation. At the event, "an expert panel discussed two research projects supported by SITE Foundation — the inSITEs series and the Incentive Travel Index — and demonstrated how research is shaping the nature, purpose and direction of incentive travel," says Gregg.

24 Past SITE Presidents Oppose Bylaw Changes

Two dozen past presidents of the Society for Incentive Travel Excellence posted a detailed message on Linkedin shared with SITE members to express their opinion on the recently proposed bylaw changes upon which voting recently began.

"We are deeply alarmed at the lack of transparency in discussions and processes on these changes. Whilst a legally correct process has been followed, a morally correct one has not. What is being presented is rushed, incomplete and goes against SITE's core values. The presented changes are unfortunately unilateral and do not allow for any discussion. Without any personal prejudice, we the below past presidents, strongly oppose all three motions in the form presented and ask that our members critically assess these proposals themselves and consider the long-term implications for our beloved community."

The bylaw changes would:

1. Allow a SITE officer's IBOD (International Board of Directors) term to be extended for a maximum of one year as necessary due to exceptional circumstances, subject to a majority vote approval of the IBOD.

2. Shift responsibility of authorizing SITE payments from the volunteer role of vice president of finance/president (which is not current practice anyway, according to SITE) to staff in accordance with policies and procedures.

3. Transition from an IBOD general election by SITE voting membership to a slate created by IBOD vote. SITE would continue with a nominations process managed by an impartial and independent Board Development Committee, with a shortlist of candidates provided to the Executive Committee and then voted on by the IBOD instead of the voting membership.

According to a report in Skift Meetings, SITE will hold two video information sessions for SITE members and will allow members who have already voted to cancel their original votea and vote again." A SITE statement said that "We invited representatives from this group of past presidents to participate in the workshop, and they declined, opting to launch a grassroots campaign, urging our members to vote against the bylaw changes. These issues are relevant only to SITE members, and we feel it's inappropriate to debate an association's internal matters publicly."

Pinnacle Promotions Launches Online Company Store Platform

Pinnacle Promotions, an Atlanta-based promotional products agency, has launched MyPromo Solutions, what it calls a "revolutionary online company swag store platform designed to transform how businesses manage and distribute branded merchandise. With an intuitive interface and cutting-edge features, MyPromo Solutions empowers companies to create a seamless, personalized, and engaging e-commerce experience for their employees, clients, and partners."

"MyPromo Solutions is the result of months of hard work, innovation, and collaboration," says Dave Weintraub, Chief Executive Officer. "We recognized the need for a comprehensive and user-friendly online company store solution that streamlines the ordering process and elevates how brands connect with their audience. MyPromo Solutions achieves just that and more."

The company says that the features include personalized online shops; easy ordering and inventory management; streamlined fulfillment and distribution; employee culture programs offering "a seamless way for companies to implement employee recognition or onboarding programs. Managers can reward outstanding team members or welcome new ones with custom-branded items directly from the platform, fostering a culture of appreciation and motivation."

---
RRN: Your Partner in Success in Incentives, Rewards, and Recognition
Published by the Enterprise Engagement Alliance at TheEEA.org
Contact Bruce Bolger at 914-591-7600, ext. 230 or email Bolger@TheEEA.org when you want to get to know or get known in this growing $176 billion marketplace.
The Industry's Only Combined Media Platform and Marketing Agency to Help You Expand Your Business
Outreach to Enhance Industry Awareness

The EEA is dedicated to helping address the fact that the IRR business remains a little-known industry.

Promoting Effective Program Design
RRN: Your Partner in Success in Incentives, Rewards, and Recognition
Contact Bruce Bolger at 914-591-7600, ext. 230 or email Bolger@TheEEA.org when you want to get to know or get known in this growing $1.76 billion marketplace.