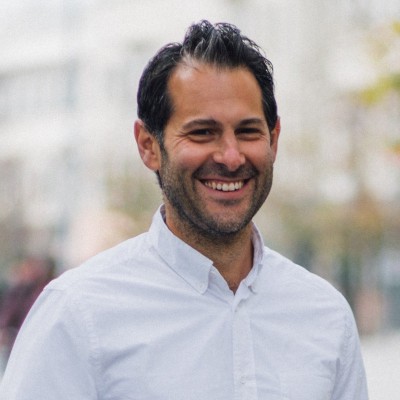 Here's a weekly roundup of news from organizations in the incentive, reward, and recognition business.

Loyalty Platform Wins $24 million Founding Round
Will Retailers Once Again Step Up Their Pursuit of their IRR Market?
NeoCurrency Taps Eric Thiegs Lead Growth
iRewardify Partners With Lazo E-Commerce

Click here for links to information about EEA preferred engagement solution providers.

Blackbird Labs loyalty platform scores $24 million Series A round....Neocurrency releases its annual gift catalog...Best Buy pursues IRR market...iRewardify partners with Lazos e-commerce.

Loyalty Platform Wins $24 million Founding Round

New York-based Blackbird Labs has raised a $24 million series A round for its hospitality technology platform that reportedly helps restaurants directly connect with and reward their guests and motivate them to return. The company says the funding will help "Blackbird scale operations as it meets an ever-growing need from leading restaurants across the country for an all-new solution that will help them drive customer loyalty and create new revenue streams."

The round was led by a16z, along with Amex Ventures and Bolt by QED, as well as the company's previous seed investors, including Union Square Ventures, Shine, Variant, and restaurant groups Quality Branded, Rustic Canyon Family, Souvla, and Brooks Reitz.

"We've just experienced two decades of declining margins and eroding direct customer relationships in the restaurant industry," says Ben Leventhal, Founder and CEO of Blackbird. "I love this industry, but it is time to face industry economic challenges head-on and make bold changes. Loyalty and connectivity are the next frontier and we're excited to be leading on this path forward. Adding incredible investors like a16z, Amex Ventures and Bolt by QED will be crucial to us achieving our goals."

Using Blackbird's advanced platform, the company says "restaurants can seamlessly gather insights, including their diners' likes and dislikes, where they prefer to sit, and how many times they've visited the establishment. As today's dining landscape becomes increasingly fragmented, with little direct connectivity between guests and restaurants, Blackbird's technology helps restaurants get to really know their patrons. Operators can consistently surprise and delight their customers, while giving them the special feeling that they are very important and appreciated regulars, sparking increased and ongoing loyalty to the restaurant."

According to the company, "When customers arrive at a restaurant, they simply tap their phone on a Blackbird NFC reader and enter their phone number to create their membership. From there they start leveling up their regular status with each subsequent tap-in, thus unlocking benefits and insider perks like surprise off menu items and even a direct SMS concierge. They also earn $FLY, Blackbird's non-transferable native token, which opens a world of possibility."

Blackbird says it will use the funding "to rapidly expand its offering into new markets, as it continues to roll out new features like: $FLY Redemption, which empowers consumers to use their accumulated $FLY points to "power up" and redeem perks either in the moment or in a future planned visit at participating Blackbird restaurants. The company will also be introducing an all-new referral program, giving diners the ability to text their friend a link to become members at a specific restaurant, where they will gain access to an entirely new and exclusive slate of offerings. Diners will also be able to opt into global data sharing, where restaurants will gain visibility into their full dining history and any associated insights, in exchange for providing more $FLY on regular dining activity like tap-ins."

For more information on Blackbird, go to: Blackbird.xyz.

Will Retailers Once Again Step Up Their Pursuit of their IRR Market?

Why have not more retailers focused on the corporate market and will this change? While 1-800FLOWERS.com is a leading player in the corporate market, generating as much as 15% of the public company's sales according to unconfirmed estimates, few other retailers show much interest beyond the sale of their gift cards to consumers and businesses.

Best Buy appears to be an exception. Unlike other retailers, which mostly focus on the sale of gift cards to the corporate market, Best Buy offers all its products as well as catalog technology. A page on its website under the heading Business Incentives says that its clients can choose from thousands of technology products from the best brands and that it offers marketing expertise to help clients "create customized promotions that get results." It says its e-procurement solutions can streamline loyalty and incentive catalog programs, and that it offers simplified redemption solutions that include creating a company's own branded-curated sites.

In the early 2000s, Amazon entered the incentive, rewards, and recognition field with fanfare through trade show exhibits and advertising only to pull back several years later for reasons never verified: was it concerns about tax nexus issues during a time when Amazon did not have to charge sales taxes in every state? Or, was it simply that the reported $1 billion in annual revenue generated by the division was too small to warrant a focused marketing effort?

NeoCurrency Taps Eric Thiegs Lead Growth

NeoCurrency, a US-based provider of digital rewards, incentives, and gift cards to companies around the world, has hired Eric Thiegs to be Head of Strategy and Growth. Thiegs, a 25-year veteran of the industry, was most recently Senior Vice President of Strategic Partnerships at TOTUS Gift Card Management. Thiegs will focus on enhancing NeoCurrency's go-to-market strategy and on continuing to build out its blue-chip customer base. The company says Thiegs brings a wealth of knowledge in incentives, payments, rewards, and gift cards, as well as experience and insights into a broad spectrum of verticals including market research, employee recognition, sales incentives, promotions, and loyalty.

iRewardify Partners With Lazo E-Commerce

iRewardify, a new global provider of reward and incentive solutions founded by Rick Rubin, an IRR industry veteran, has announced a partnership with Lazo e-commerce and its Founder and CEO Francisco Bonilla Kuhlmann. The goal, according to the press release is to "transform the rewards and incentive industry."

Under the partnership, Rick Rubin will serve as an advisor and investor for Lazo e-commerce. Bonilla Kuhlmann will take on the role of Chief Product Officer at iRewardify, leveraging his expertise in user-centric tech product development.

iRewardify says its comprehensive solution "goes beyond typical gift card offerings, providing options such as instant payments, branded merchandise, and premium experiences...This partnership between Francisco and myself is a strategic alignment of our shared vision to transform the rewards and incentive industry," claims Rubin. He says the company serves businesses of all sizes, from those looking to revolutionize their reward systems to retailers seeking to expand their gift card portfolios." He says the company's client portfolio "includes businesses with transactions totaling tens of millions in annualized sales."

For More Information
Rick Rubin, Founder CEO
Irewardify
720-414-3227
info@iRewardify.com

Subscribe to RRN's weekly e-newsletter.

---
Profit From the "S" of Environmental, Social, Governance (ESG)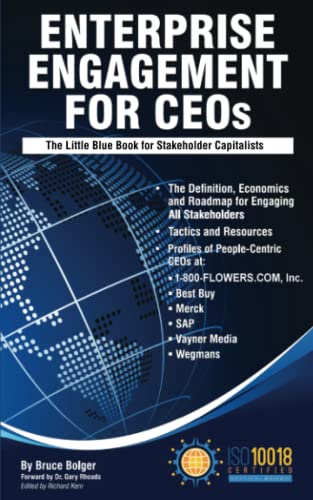 Through education, media, business development, advisory services, and outreach, the
Enterprise Engagement Alliance
supports boards, business analysts, the C-suite, management in finance, marketing, sales, human resources and operations, etc., educators, students and engagement solution providers seeking a competitive advantage by implementing a strategic and systematic approach to stakeholder engagement across the enterprise.
Click here
for details on all EEA and RRN media services.
1. Professional Education on Stakeholder Management and Total Rewards
Become part of the EEA as an individual, corporation, or solution provider to gain access to valuable learning, thought leadership, and marketing resources.
The only education and certification program focusing on Stakeholder Engagement and Human Capital metrics and reporting, featuring seven members-only training videos that provide preparation for certification in Enterprise Engagement.
EEA books: Paid EEA participants receive Enterprise Engagement for CEOs: The Little Blue Book for People-Centric Capitalists, a quick implementation guide for CEOs; Enterprise Engagement: The Roadmap 5th Edition implementation guide; a comprehensive textbook for practitioners, academics, and students, plus four books on theory and implementation from leaders in Stakeholder Management, Finance, Human Capital Management, and Culture.
2. Media
3. Fully Integrated Business Development for Engagement and Total Rewards
Strategic
Business Development
for
Stakeholder Management
and
Total Rewards
solution providers, including Integrated blog, social media, and e-newsletter campaigns managed by content marketing experts.
4. Advisory Services for Organizations
Stakeholder Management Business Plans
;
Human Capital Management, Metrics, and Reporting
for organizations, including ISO human capital certifications, and services for solution providers.
5. Outreach in the US and Around the World on Stakeholder Management and Total Rewards
The EEA promotes a strategic approach to people management and total rewards through its e-newsletters, web sites, and social media reaching 20,000 professionals a month and through other activities, such as: