IRF Study: Low Employee Engagement Seen Affecting Service Levels at Hotels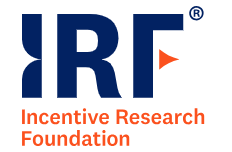 A recent survey of incentive travel suppliers finds increased optimism for continued growth but highlights the impact of staffing and employee engagement issues on service levels. Incentive travel planners say that service levels have become a No. 1 consideration in buying decisions while hotels and other supplier categories admit they face varying degrees of employee recruitment and retention challenges.

Employee Engagement a Key Challenge
Ability to Provide High Levels of Service a Competitive Edge

The latest Incentive Research Foundation study, "Incentive Travel Programs—Expectations and Challenges," finds that the hotel industry is in serious need of a better employee recruitment and retention strategy that could affect their business Incentive travel planners report that because service levels are generally declining, the ability of properties to provide high quality service has become a top buying consideration.

The results are based on a survey of 372 respondents including 92 hoteliers, 19 tourism boards, 45 destination management firms, and 216 incentive and/or meeting planning firms.

Based on the survey results, "the outlook for incentive travel remains strong, with most respondents expecting travel to increase or hold steady through 2024. About a third of CVBs, tourism bureaus, DMCs, and planners surveyed expect incentive travel to increase between 10% and 49% through 2024. Interest in international programs appears to be on the rise, with 27% considering destinations outside of the US versus 17% last year.

Employee Engagement a Key Challenge

The survey finds that "destination professionals are aligned in their concerns about the availability of qualified staff to provide needed service levels, as well as the impact of inflation on the cost of implementing programs. Industry professionals must work together to reduce the impact to service levels, program costs, and service or amenity availability...Nearly 60% of hoteliers say finding and hiring qualified staff is a top concern, and 48% indicate retaining existing staff is a challenge. More than a third are working to build up staffing levels comparable to 2019 levels, and less than 20% of hoteliers feel they are easily able to maintain necessary staffing levels. The top obstacle hoteliers are facing as they work to achieve desired staffing levels is a lack of qualified candidates."

Apparently staffing remains a challenge across the board. "These concerns are not limited to hoteliers. Tourism bureaus place staffing shortages in the top three challenges for their destination. And DMCs feel similarly, as hiring qualified staff and retaining existing employees are two of their top three challenges. DMCs are feeling the financial impact of these labor challenges, with 56% indicating staffing is one of the top drivers of cost increases within their markets. Even those organizations that have been able to maintain desired staffing levels have found it challenging. Tourism bureaus and CVBs seem to be the most successful managing their staffing levels, but even then only 32% of those organizations felt it was easy to do so."

Ability to Provide High Levels of Service a Competitive Edge

Incentive travel planners apparently are making decisions based in part on perceived service levels: "96% indicate that staffing and service levels are a top concern in destination selection. Planners direct these concerns both to the destination and to the hotels. When working with tourism bureaus, CVBs, and DMCs, 87% of planners are concerned with local staffing shortages. (This is second only to
concerns about general expense increases--largely an outcome of these staffing challenges.) With hotels, 82% of planners are concerned whether the hotel is able to maintain sufficient levels of qualified staff."

After a period during the pandemic when the collective ethos was "we're in it together," in 2023, the survey finds, "expectations are high,

and planners are watching to see if destinations and hotels are truly ready to deliver pre-pandemic service levels. Despite 96% of hoteliers indicating their property is fully operational, 75% of planners rank a hotel's ability to maintain and deliver expected service levels as a top concern. Of the 81% of planners who have conducted a site visit in the past six months, only 68% of those site inspections have been up to their organization's standards – consistent with our 2022
findings."

The study concludes that "planners are intensely focused on the hotel's staffing and service levels – this is by far the top consideration. Additional important factors include the overall cleanliness of properties (more so than housekeeping services), and food and beverage outlets available to program participants."

---
RRN: Your Partner in Success in Incentives, Rewards, and Recognition
Published by the Enterprise Engagement Alliance at TheEEA.org
Contact Bruce Bolger at 914-591-7600, ext. 230 or email Bolger@TheEEA.org when you want to get to know or get known in this growing $176 billion marketplace.
The Industry's Only Combined Media Platform and Marketing Agency to Help You Expand Your Business
Outreach to Enhance Industry Awareness

The EEA is dedicated to helping address the fact that the IRR business remains a little-known industry.

Promoting Effective Program Design
RRN: Your Partner in Success in Incentives, Rewards, and Recognition
Contact Bruce Bolger at 914-591-7600, ext. 230 or email Bolger@TheEEA.org when you want to get to know or get known in this growing $1.76 billion marketplace.