IRF Report: The Role of Incentives, Rewards and Recognition in Addressing Quiet Quitting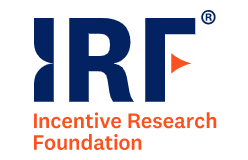 Here is a summary of observations and recommendations on the "quiet quitting phenomenon" from a recent special report from the Incentive Research Foundation by Allan Schweyer, Chief Academic Advisor of the Incentive Research Foundation.

Quiet quitting is a distinct phenomenon of our times related to employee engagement and satisfaction, a search for greater purpose from work, better leadership, more flexibility, and more desirable workplace experiences, advises Allan Schweyer, in this recent Incentive Research Foundation white paper: The Role of Incentives, Rewards, and Recognition in Addressing Quiet Quitting. Other factors, he says, include physical or mental health challenges related to the pandemic, or the need to hold side jobs to make ends meet. "Incentive and motivation professionals," he urges, "should work with leaders across the organization to identify barriers to full engagement and productivity, then use tangible and intangible rewards to address them."

Schweyer sees "a combination of declining employee well-being and greater expectation of the total rewards of work. First, in general, employees now demand much greater flexibility and better treatment at work. This means that command-and-control must give way to trust and autonomy. Managers should embrace the role of coach over boss. Moreover, and especially among younger cohorts, employees desire meaningful and interesting work. A paycheck and bonuses – even good ones – aren't sufficient to motivate many workers when they contemplate just how much of their lives they dedicate to work."

He believes the "evidence is now overwhelming that the workers are not all right. "Mentally and physically, American workers are unwell," he says," and increasingly so since Covid. Even before the pandemic, loneliness, for example, affected 40% of American workers; since then, that number has risen to more than half among young workers, including those who spend more of their days at home and alone."

Finally, he says, "pay may take a back seat to meaning for many employees but it still matters. Why else would some 60 million Americans engage in side-hustles, mainly in the competitive 'gig' economy? Why would a full two-thirds of younger workers add extra jobs to their full-time work? The fact is many employers have not increased salary and bonuses to match accelerating rents and other costs of living. Some have blamed quiet quitting on laziness, or workers' newfound desire to contemplate the meaning of their lives. Might a simpler explanation be that many people leave at 5 pm to get to their next job?"

Schweyer's recommendations include:

"Remember that managers behave the way they are rewarded. If we want to get managers to be coaches, we must reward coaching, feedback, development, progression, and continuous learning," he writes, quoting Josh Bersin from his recent book, Irresistible.

Promote social connection. People who report higher work satisfaction have stronger work relationships. They suffer less stress, enjoy better attendance, and are more engaged, productive, and resilient. The role of incentives in connecting employees—especially remote and hybrid workers--is clear, he underlines. "Peer recognition systems, virtual and in-person events, group incentive travel, and award celebrations, for example, all bring people together physically and/or virtually."

Schweyer says "Reward designers should leverage the resources at their disposal to bring employees together, connect them, and build trusting relationships. But this alone is unlikely to solve the problem entirely, especially among workers with multiple jobs who may not be able to afford the time to chat with colleagues or attend non-work hour celebrations. Leaders, and especially front-line managers, should be incentivized to learn about how to coach and inspire as leaders. Doing so will help resolve employee demands for greater autonomy, flexibility, and purpose from work, which will, in turn, improve their well-being."

For those juggling more than one job, managers who allow greater flexibility, who focus on outcomes rather than 'face-time,' and who acknowledge that firms don't 'own' their employees' time after work hours, will relieve much of the pressure, Schweyer counsels. Compensation that provides a living wage and keeps pace with inflation is also crucial, he adds, along with financial counseling and education. "Most firms must keep compensation in check; however, so these measures will still fall short for millions of workers who work side gigs to sustain lifestyles that one paycheck can't finance, and/or to satisfy other interests, such as eventually turning a side hustle into a full-time business."

Beyond these measures, he urges, "leaders must address worker physical and mental health directly. The social determinants of health – including stressors, demands, and indignities encountered at work – drive about 80% of health conditions and outcomes. Better education and incentives that put a focus on wellbeing in the workplace can profoundly affect these factors."

Leaders should also note the shocking disparities in health and well-being between white and minority employees, Schweyer advises. "Black Americans are about one-third more likely to die prematurely from heart disease as whites, and twice as likely from stroke. Black and Hispanic Americans contract dementia at much higher rates than whites, and Hispanic, Black, and Native Americans have so far experienced about twice the rate of hospitalization and deaths from Covid."

Schweyer suggests that "just as managers work with team members to create individual learning and career progression plans, they should co-create personalized well-being plans to manage career pressures. This should capture each employee's personal definition of well-being and identify the activities that contribute to their ongoing health, whether diet, exercise, spending more time with family and/or in pursuing a spiritual or mindfulness practice. Plans should include measurable health goals including reduced blood pressure, improved muscle/body fat ratio, lower heart rate, etc., tailored to the individual."

Achievement of these goals should result in recognition and tangible rewards, ideally related to health and well-being. Managers, he believes, "should be rewarded for achieving their own health goals, on the percentage of their team members with current well-being plans, on the engagement, development, and career advancement of their team members, and, generally, against their progress as coaches. They should not earn promotions or other rewards by burning out their employees; even to achieve financial numbers."
Subscribe to RRN's weekly e-newsletter.

---
Profit From the "S" of Environmental, Social, Governance (ESG)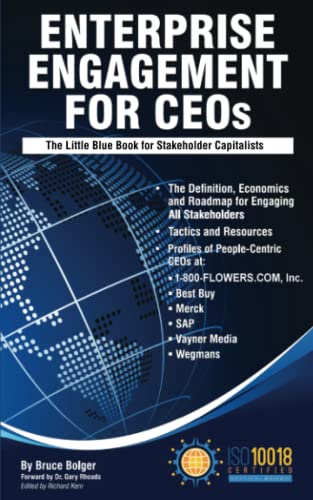 Through education, media, business development, advisory services, and outreach, the
Enterprise Engagement Alliance
supports boards, business analysts, the C-suite, management in finance, marketing, sales, human resources and operations, etc., educators, students and engagement solution providers seeking a competitive advantage by implementing a strategic and systematic approach to stakeholder engagement across the enterprise.
Click here
for details on all EEA and RRN media services.
1. Professional Education on Stakeholder Management and Total Rewards
Become part of the EEA as an individual, corporation, or solution provider to gain access to valuable learning, thought leadership, and marketing resources.
The only education and certification program focusing on Stakeholder Engagement and Human Capital metrics and reporting, featuring seven members-only training videos that provide preparation for certification in Enterprise Engagement.
EEA books: Paid EEA participants receive Enterprise Engagement for CEOs: The Little Blue Book for People-Centric Capitalists, a quick implementation guide for CEOs; Enterprise Engagement: The Roadmap 5th Edition implementation guide; a comprehensive textbook for practitioners, academics, and students, plus four books on theory and implementation from leaders in Stakeholder Management, Finance, Human Capital Management, and Culture.
2. Media
3. Fully Integrated Business Development for Engagement and Total Rewards
Strategic
Business Development
for
Stakeholder Management
and
Total Rewards
solution providers, including Integrated blog, social media, and e-newsletter campaigns managed by content marketing experts.
4. Advisory Services for Organizations
Stakeholder Management Business Plans
;
Human Capital Management, Metrics, and Reporting
for organizations, including ISO human capital certifications, and services for solution providers.
5. Outreach in the US and Around the World on Stakeholder Management and Total Rewards
The EEA promotes a strategic approach to people management and total rewards through its e-newsletters, web sites, and social media reaching 20,000 professionals a month and through other activities, such as: