IMRA President: Small to Mid-Size Businesses, Event Gifting, Engagement Are Driving Growth
With the Incentive Manufacturers and Representatives Alliance (IMRA) about to hold its annual Marketing Conference in New Orleans, Sept. 11-14, we caught up with Ted Moravec, IMRA President and Executive VP of Elite Creations, a wholesaler of leading brands to the incentive and recognition market, and Bill Martocci, IMRA Past President and President of Carlisle Sales & Marketing, Inc., an incentive representative company to ask them a few questions about trends, objectives, changes and other key topics.
Q: What key trends do you see in the marketplace? How is IMRA helping the industry take advantage of them?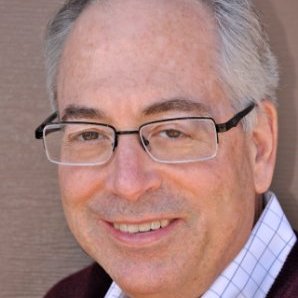 A: Moravec:
I think the greatest opportunity for our reps and suppliers most likely lies in the ability to service the small and mid-sized business market. This is a huge market that, if we find a cost effective way to reach it, can offer a significant opportunity. Event marketing (the use of fittings and branded shops at events) is probably the most interesting expansion area, as more and more of our customers move into this space and more and more suppliers and reps gear up to support it. Among the most challenging trends for suppliers is the increasing demand for data sophistication by our customers. For suppliers who can support these demands, they have great value-added opportunities. The most fortunate trend I see is that companies large and small appear to understand the value of engaging employees and customers. This gives all of us who are service and product providers to the rewards & recognition market ample opportunity to grow our businesses.
Q: Tell us about this year's IMRA conference in terms of its objectives and programs.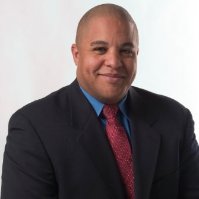 A: Martocci:
The Incentive Manufacturers and Representatives Alliance (IMRA) Marketing Conference is geared to help strengthen the rep relationship with suppliers. It's important to keep the lines of communication open and to help reps stay knowledgeable about upcoming product and marketing pushes from the suppliers. The IMRA Conference is the right location to find your other half, whether you're a rep or a supplier. Brands can hold
sales meetings
each day throughout the conference where they can showcase their new products to reps from across the country and build their sales teams. Reps get the benefit of finding new lines, increasing their revenue streams and participating in open discussions about how to run their businesses.
The conference also offers the latest industry updates. Our keynote speaker is Timothy M. Andrews, MASI, President and CEO of the Advertising Specialty Institute (ASI). We've also added an extra day to the
schedule
this year so we can offer longer, more effective networking breaks, as well as some free time for tours and activities.
Q: The industry has changed a lot in the last decade. How does IMRA see its role – or that of the reps – changing?
A: Moravec: Despite all of the changes in the industry over the past decade, IMRA reps and suppliers continue to be the source for incentive merchandise. We're focused solely on this market and are in a position to offer advice to buyers about how to merchandise an incentive program while offering factory direct pricing. One of the changes among suppliers is the necessity to deliver a fulfillment experience consistent with the expectations of a public used to a business-to-consumer ecommerce world. I think we as an organization are more focused on our role in advocating merchandise incentives as a proven motivator. We've invested in research to better understand the small to mid-sized business market and their use of incentives, and merchandise incentives in particular. This has allowed us to reach out to the promotional products industry to see how we can leverage mutual interests to better reach this market – we're in a more collaborative era than ever before.
Q: Who is welcome to attend IMRA?
A: Martocci: Any supplier or rep who's interested in the incentive industry or, more specifically, the merchandise space of the industry should attend the IMRA Conference. IMRA reps often carry more than one brand in more than one category, so getting time with our factories and getting better informed on trends and new products, as well as discontinued products, helps them stay informed for their customers. Our business is done face-to-face and that's why we've made networking the focal point of the conference. In all my years of selling, I haven't seen a similar camaraderie among competitors in any other industry, and I have worked in a few. You get to talk to the leaders of well-known brands in the industry and can pick their brains, learn how they do it, as well as discuss some of the pitfalls, which gives you an understanding from the 10,000-foot view of how things (and this industry) work.
To register, for the IMRA Conference in New Orleans, click here.