IMA Wraps Up Boston Event With Record Attendance, Big Award Lineup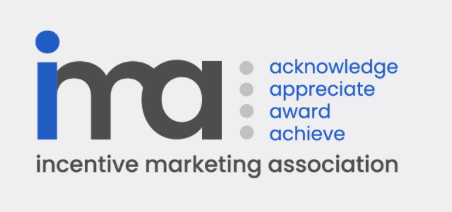 Demonstrating that the Covid-19 pandemic is now in the rear-view mirror in the IRR (Incentive, Rewards, and Recognition) field, the Incentive Marketing Association and Recognition Professionals International had its largest attendance ever, according to the event organizers.

A record number of 382 incentive, recognition, loyalty, and technology suppliers, as well as recognition professionals attended the Incentive Marketing Association Summit and Recognition Professionals International annual event in Boston July 17-19, according to an IMA announcement.

The 2024 event is set for New Orleans at the Hilton Riverside Hotel July 15-17.

In addition to education sessions on many aspects of the field, the Incentive Marketing Association and Recognition Professionals International honored leading programs, practitioners, and industry suppliers. Judges include management from 21 industry suppliers. Here are highlights of the people, organizations, and programs recognized at the event.

RPI Honors 2023 Best Practice Standards® Awards Recipients
The Liquor Control Board of Ontario and Virtua Health were recognized for successfully implementing recognition programs that follow RPI Best Practice Standards. The RPI Best Practice Standards Awards honor organizations for implementing the seven RPI Best Practice Standards®. The organization says that the standards are based on knowledge gained from academic literature, professional conferences, and shared experiences in developing successful recognition programs. The case studies are designed to be useful for creating and evaluating recognition programs in the public and private sectors, large and small organizations, and organizations with single or multiple locations or functions. The companies featured use recognition strategically to achieve organizational goals.

RPI Honors Barbara Ruddy With Recognition Champion Award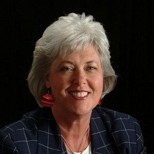 RPI honors Barbara Ruddy, CRP, Recognition Coordinator, Arizona Department of Economic Security (AZ DES) with the Recognition Champion Award in honor of Pamela Sabin. According to RPI, "Ruddy has been at the forefront of employee recognition programs at AZ DES since 1995. Her visionary approach and dedication to fostering a culture of appreciation led her to design, develop, and implement a cutting-edge recognition platform that has positively impacted nearly 10,000 employees. One of the key challenges Barbara faced in her role was limited funds for employee recognition activities and events due to governmental constraints. Undeterred, she meticulously devised a budget that adhered to these requirements while increasing the value of milestone service awards based on length of service. Additionally, Barbara collaborated with other state agencies to establish a statewide contract for recognition awards and products, enabling smaller organizations to benefit from volume discounts. Her exceptional budgeting skills and strategic approach ensured a meaningful recognition program for all agency teammates."

Blackhawk Network Named as Inspirational Place to Work


IMA awards Blackhawk Network as the Inspirational Place to Work in 2022 during the IMA Summit Awards. The Inspirational Place to Work Award is meant to spotlight organizations that put people first, offer an engaging and inspiring place to work, value the role of employees, and embrace an open and inclusive culture supported by a future-thinking leadership team. Efforts related to corporate responsibility, sustainability, and the impact their businesses have on the environment are also considered.

Jonathan Grey Recognized With IMA Lifetime Achievement Award for Inspiring Industry Leadership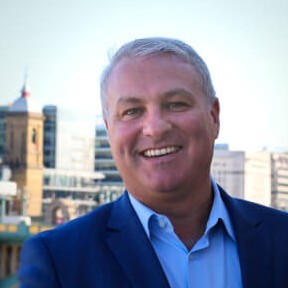 Jonathan Grey, Founder/CEO, Ovation Incentives, receives the IMA Lifetime Achievement Award at the IMA Summit Awards. The IMA Lifetime Achievement Award (formerly IMA Hall of Fame) was established in 2016 to honor individuals who, through a lifetime of achievements in the incentive marketplace, played a major role in the success of the industry. This award recognizes an individual who best represents career and industry achievement and longevity as well as has demonstrated outstanding leadership characteristics throughout their career, and inspired others to achieve similar success.

IMA Honors Seven Outstanding Volunteers With Spirit Awards
The IMA's Strategic Industry Groups (SIGs) and chapters each recognized one of their member volunteers for their time and contributions toward furthering the organization.

Incentive & Engagement Solution Providers (IESP)
Chris Galloway, CPIM, Executive Vice President, Strategy & Design, Brandmovers
Incentive Gift Card Council (IGCC)
Amanda Nipper, Channel Manager, Branded Payments, Inspire Brands
Incentive Merchandise to Reward & Appreciate (IMRA)
Dustin Smith, CPIM, President, Sales, Bc Incentives
Recognition Professionals International (RPI)
Kevin Cronin, CRP
IMA Europe
Jonathan Grey, Founder/Ceo, Ovation IncentivesMark Gregg, Ceo, Bonago Incentive Marketing Group
IMA MEAPAC
Debbie Ghillino, Chief Happiness Officer, The Incentive Company

Julie Barbier-Leblan Receives IM Incentive Industry Influencer Award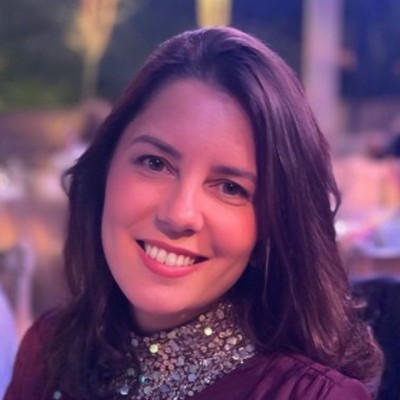 Julie Barbier-Leblan, CEO, Merit Incentives receives the Incentive Marketing Association (IMA) Incentive Industry Influencer Award. The Incentive Industry Influencer Award honors an individual who displays an exceptional level of influence on the professional development and advancement of the incentive industry. They have ignited change and made a positive impact on their peers and clients, through their vision, personality, and determination. They are viewed as role models who maintain high standards for themselves and for the incentive industry.

IMA Honors Rich Killian With Karen Renk Award
This gift card expert is honored for nearly 40 years of industry support and mentorship. The award was established in 2014 to honor Karen Renk who served as the IMA executive director for its first 14 years. Killian has dedicated most of his career to gift cards, working for several brands, and now successfully running his own business, RK Incentives, since 2001. He is active in the Incentive Gift Card Coalition (IGCC) and the IMA. Killian served on several IGCC committees, twice served as IGCC President and was active on the IMA Board.

IMA Announces 2023 Excellence Award Winners
Dash Solutions, Motivforce, HMI Performance Incentives, Merit Incentives, SB Collectiv & Fiserv, Digi, and C.A. Short Company, are recognized for the development of outstanding incentive and recognition programs that improve business performance. The Excellence Awards recognize the development and delivery of outstanding non-cash incentive programs that motivate employees, win customers and improve sales.

Consumer Promotions – Dash Solutions for Milwaukee Tool
Dealer/Distributor Incentives – Motivforce for Lenovo
Employee Incentive Program – HMI Performance Incentives
Gift Cards in an Incentive Program – Merit Incentives for Kantar
Innovation and Technology – SB Collectiv & Fiserv for Krispy Kreme
Merchandise in an Incentive Program – Digi for Nestlé
Recognition Program – C.A. Short Company for Armorous
Sales Incentives – HMI Performance Incentives for Pure Storage Inc.
Social Responsibility – HMI Performance Incentives
Len Sadek Receives 2023 IMA President's Award
Len Sadek is honored with the 2023 IMA President's Award. The IMA President's Award recognizes individuals who have actively furthered IMA's mission to create a greater awareness of incentives, help incentive suppliers prosper in a changing business environment through education, training, research, and marketing; and through example, promote high standards of professionalism in the incentive field.

---
RRN: Your Partner in Success in Incentives, Rewards, and Recognition
Published by the Enterprise Engagement Alliance at TheEEA.org
The only weekly news, how-to and resource publication of record for the Incentive, Rewards, and Recognition field.
The only marketing agency focusing specifically on the IRR and broader engagement marketplace.
Contact Bruce Bolger at 914-591-7600, ext. 230 or email Bolger@TheEEA.org when you want to get to know or get known in this growing $176 billion marketplace.
The Industry's Only Combined Media Platform and Marketing Agency to Help You Expand Your Business
All the industry news, research, announcements, and how-to articles read by over 20,000 end-users in sales, marketing, and human resources; incentive, recognition, loyalty and promotional companies, as well as marketing and human resources agencies, seeking to enhance performance through effectively designed incentive programs.
Unparalleled business development services for engagement, incentive and incentive travel, recognition firms; brands, gift cards and master fulfillment companies, and technology firms, featuring ROI-based business development strategy design and ongoing digital and social media and e-newsletter communications to help marketers profit in the coming era of cookie-less marketing.
Unique abilities for solution providers to sponsor authoritative, evergreen content directly related to what they sell through the EEA's Effective Practices series on articles in our media platforms.
EEA YouTube Channel with over three dozen how-to and insight videos and growing with nearly 100 expert guests.
Access to new technologies from EEA preferred solution providers enabling brands to create their own points-based or transactional redemption site.
Unparalleled expertise in program design, return on investment measurement, reporting, and prescriptive analytics.
Outreach to Enhance Industry Awareness

The EEA is dedicated to helping address the fact that the IRR business remains a little-known industry.

The Association of National Advertisers education effort reaches the CMOs of almost every leading brand to promote our industry and the importance of program design through created for their members.
The Brand Media Coalition has led the way in helping brands better tell their stories for use in incentive, recognition, and loyalty programs, and to actively promote the importance of the reward experience and buying through industry channels.
The Enterprise Engagement Alliance is assisting companies with the upcoming Corporate Sustainability Reporting Directive, which includes details on the practices and metrics involved with employee and customer engagement.
Promoting Effective Program Design
The EEA provides comprehensive and growing library of concise, research-based resources to promote serious ROI-based thinking, including the importance of the reward experience.
Join the Enterprise Engagement Alliance to master the processes of enterprise engagement, stakeholder management and reporting, or contact the EEA to get expert assistance on strategy design, implementation, and reporting.
RRN: Your Partner in Success in Incentives, Rewards, and Recognition
Contact Bruce Bolger at 914-591-7600, ext. 230 or email Bolger@TheEEA.org when you want to get to know or get known in this growing $1.76 billion marketplace.